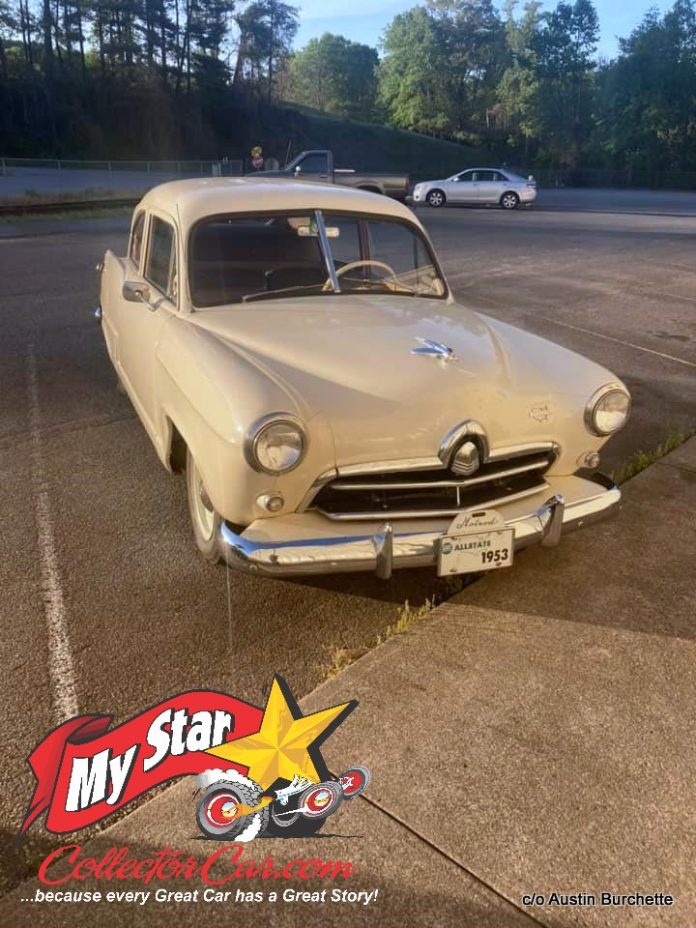 Once upon a time there was a small domestic car company that competed with the Big Three (GM, Ford, and Chrysler) for customers in North America.
The company's name was Kaiser-Frasier, and it was founded by two industrialists, one named Henry J Kaiser.
Kaiser-Fraiser produced some unusual vehicles before their absorption, including the compact Henry J models built between 1950 and 1954. The Henry J was a unique domestic car that was ahead of its time because it was small, nimble, and dedicated to economy, not unlike the VW Beetle that was gaining big momentum in North American car sales because of the same characteristics.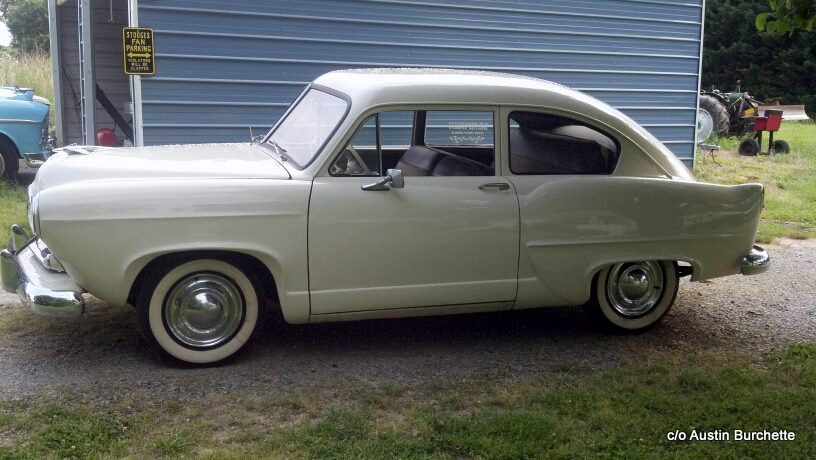 The tradeoff was performance because the Henry J was built for economy, not speed, in similar fashion to the famous Beetle. Sales were sluggish for the Henry J, so Kaiser-Frasier took a creative approach to the little car and reached a deal with Sears to sell the car through their southern US department store chains under the Sears Allstate name.

The Sears Allstate was a two-year sales experiment (1952-53) that failed to attract new customers for the rebadged Henry J for a few reasons: Sears refused to take trade-in vehicles and potential customers were concerned about Sears' ability to service the Allstate since they were essentially a department store.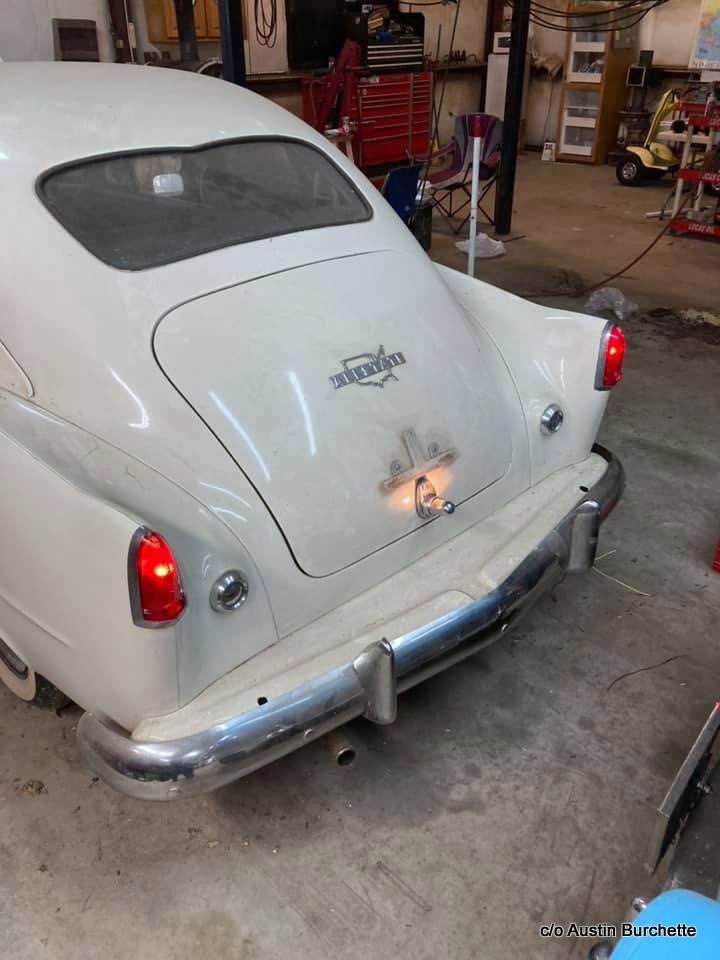 Additionally, conventional Kaiser-Frasier dealerships were reluctant to share their sales turf with a large department store chain, so the debut of the Sears Allstate two-door sedan was delayed until a resolution was reached between Kaiser-Fraiser and its principal dealers.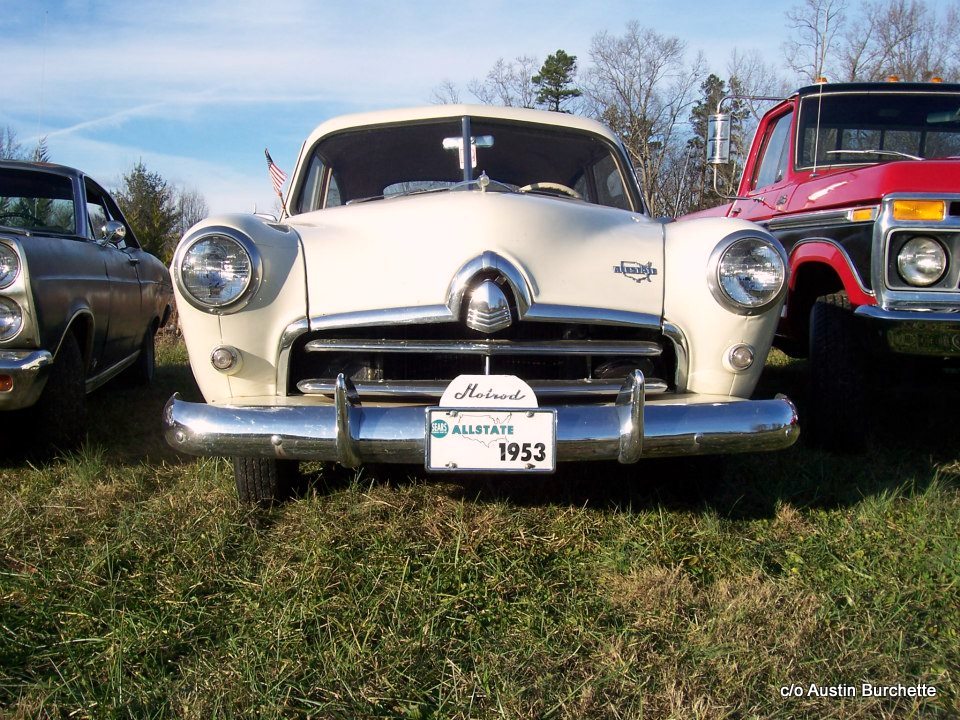 Just for the record, the Sears Allstate was identical to a Henry J–with Sears badging, slightly more upscale interior and exterior bling, a stylish front grill, and a trunk lid that opened. The Sears Allstate also shared the same power train with the Henry J, including the three-speed overdrive manual transmission.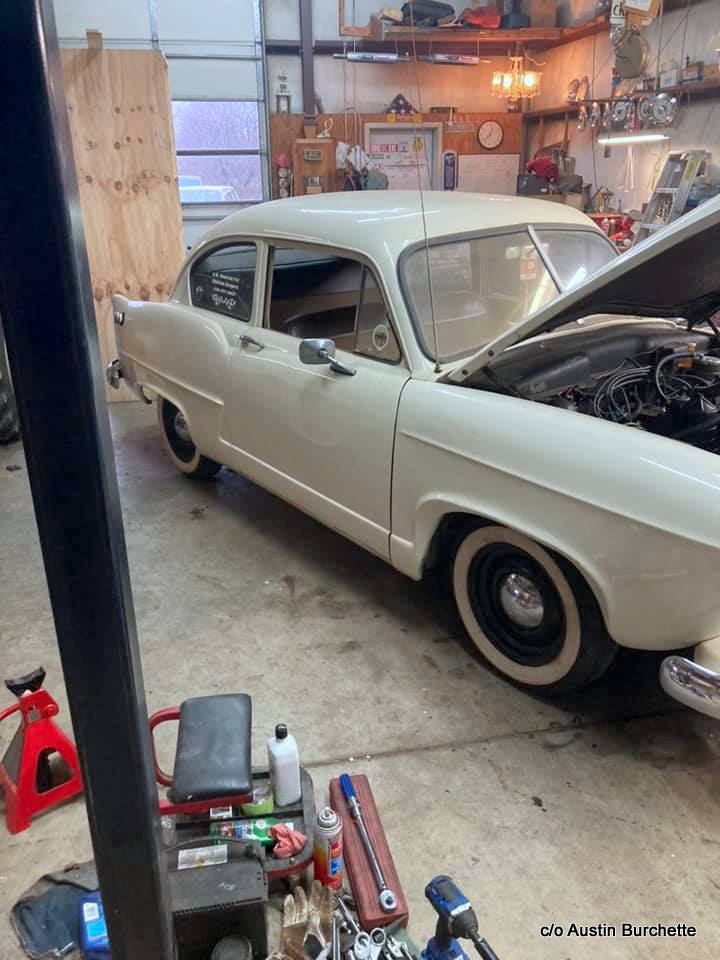 However, the Sears Allstate engine compartment included every possible part labeled with the Allstate brand, along with a striking blue flattie cylinder head.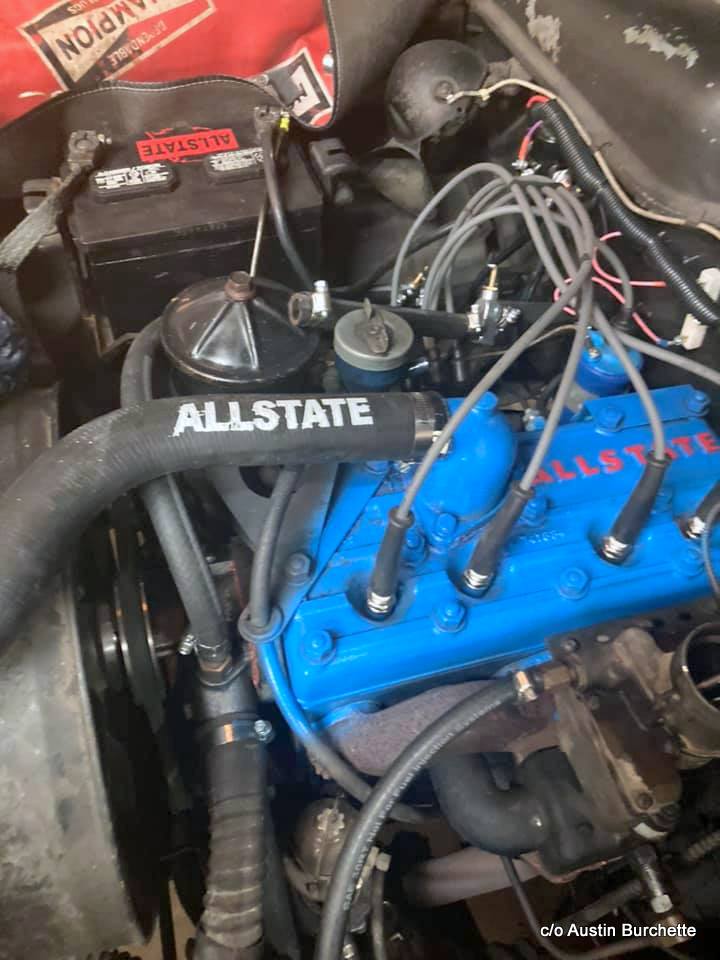 Austin Burchette is a young 20-something owner of a 1953 Sears Allstate that was once owned by his grandfather. His grandad bought the car during the late 1980s because he always wanted one.
Eventually Austin became its owner because he liked the family connection to his grandad and wanted to continue the legacy. Austin needed to insure the car before he took his driver's test as a 16-year-old because laws in his state required vehicle ownership, but he passed his road test in another vehicle.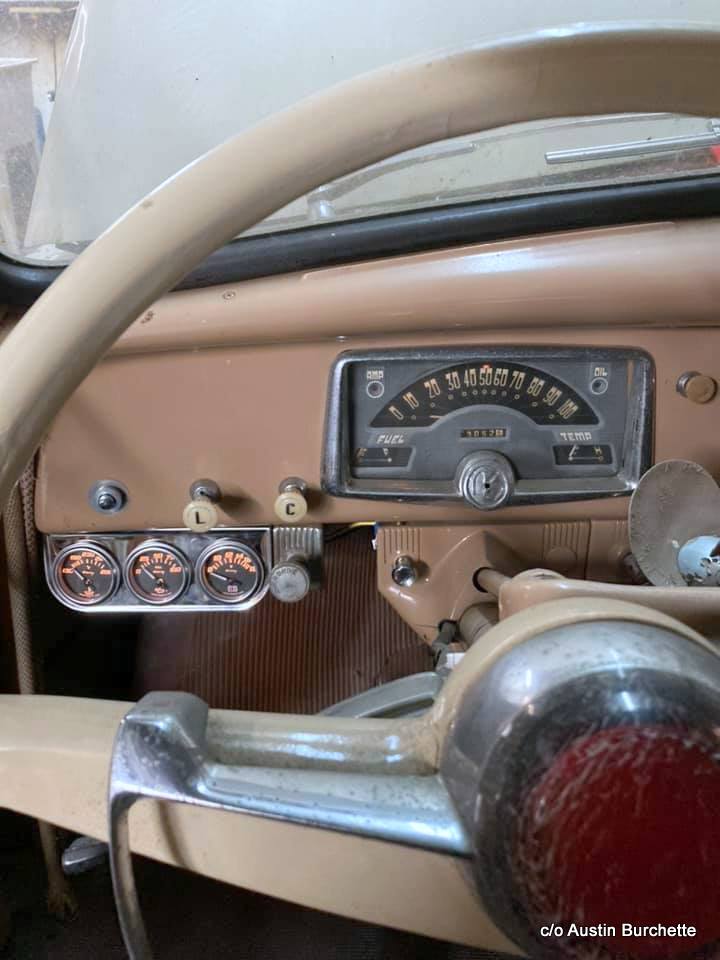 Austin did use the stylish Sears car to attend his high school graduation and has never looked back since he became the owner. Austin owns several vehicles (none of which is newer than 1985) and uses all of them whenever possible, including his 1953 Sears Allstate.
The car was stored for a while, so Austin replaced the gas tank and brakes on the Sears Allstate before he reintroduced it to the road. He also converted the car to a 12-volt electrical system before he hit the streets in it.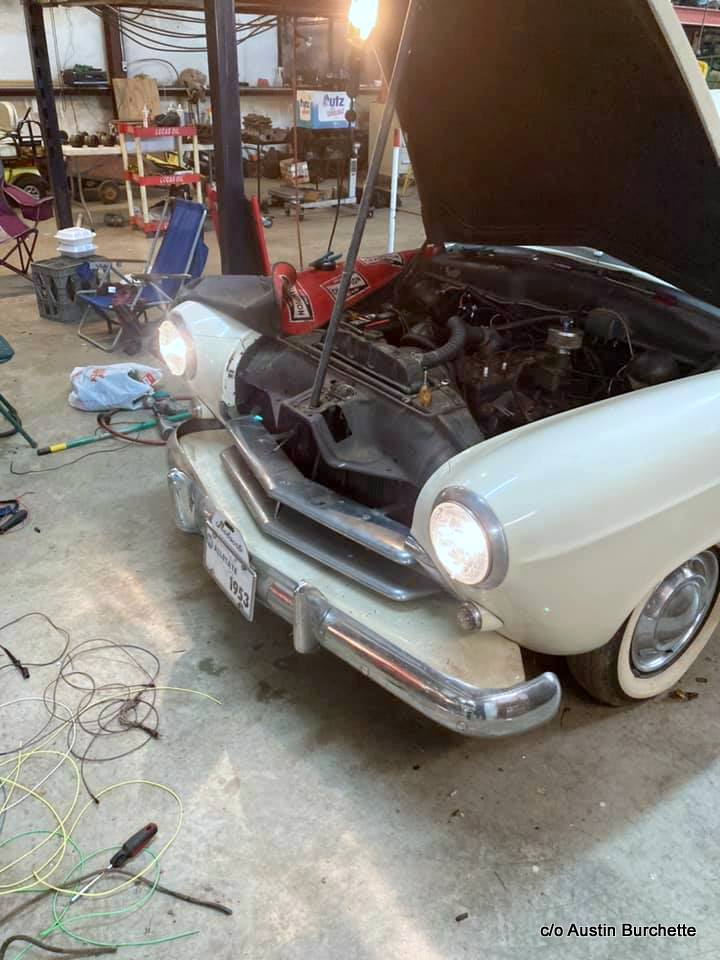 These days Austin also uses the 68-year-old car for occasional commutes to his job, roughly a 35-mile round trip. Austin told MyStarCollectorCar his Sears car will "do 65 mph pretty comfortably" and gets about 25 mpg around town, so he is satisfied with its performance.
A 1953 Sears Allstate is an extremely rare car, so it is a major conversation piece for Austin.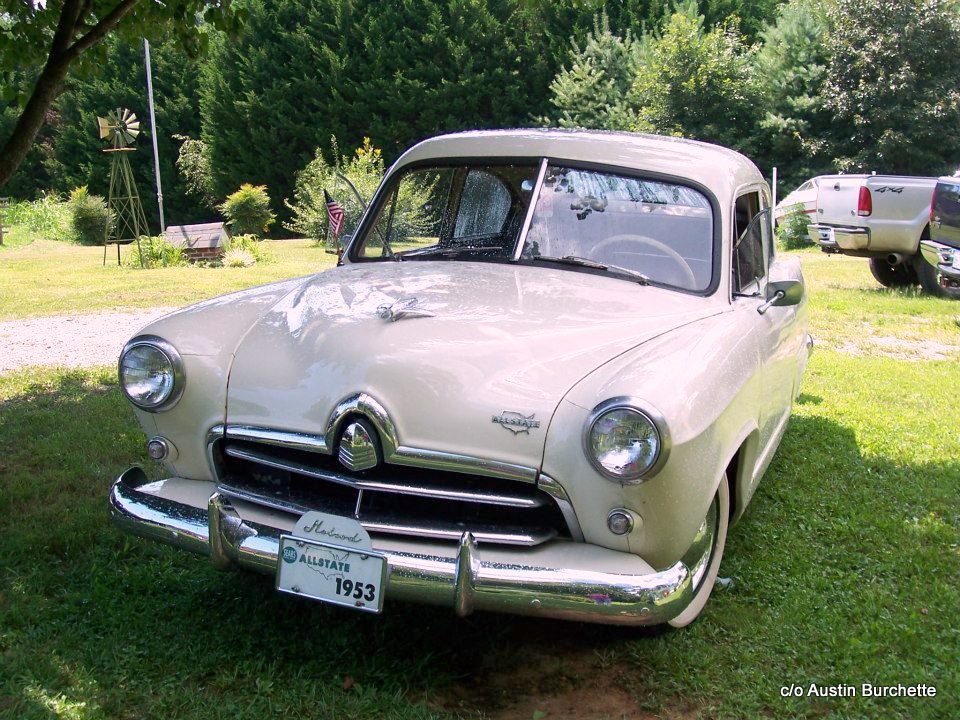 BY: Jim Sutherland
Jim Sutherland is a veteran automotive writer whose work has been published by many major print and online publications. The list includes Calgary Herald, The Truth About Cars, Red Deer Advocate, RPM Magazine, Edmonton Journal, Montreal Gazette, Windsor Star, Vancouver Province, and Post Media Wheels Section.