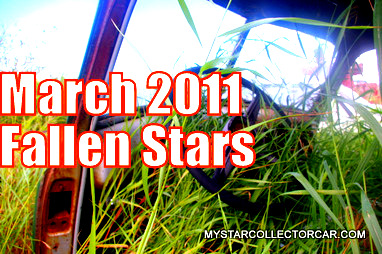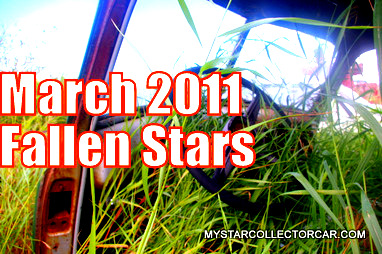 Fallen Stars is a term that is (by definition) a reference to past glory. In most cases the glory is never going to return.
This is a late, great ocean liner Titanic scenario-a classy ride, a sad ending and very few survivors.
But that doesn't mean that Fallen Stars have no value. This long neglected and doomed old cars and trucks can conjure up memories of carefree youth, Dad's first car, your first car, your first drive in, your high school prom.
Take a trip down memory lane.
Some pictures courtesy of legendary Chevy guy Larry Muntean

Jerry Sutherland