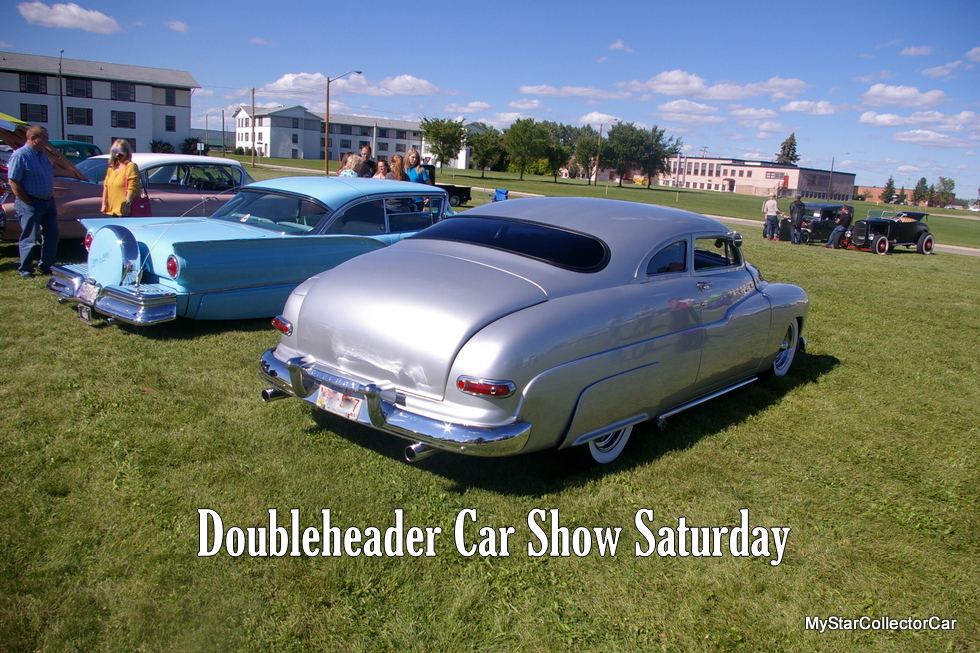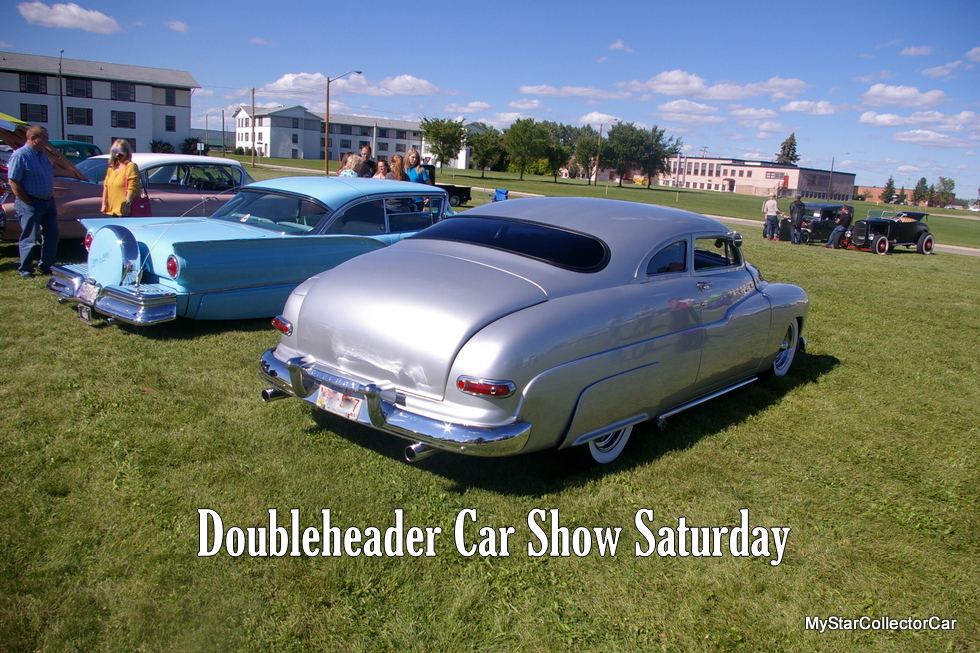 There are few things better than a warm summer day at a car show.
In fact, the only way this scenario gets better is two car shows on the same summer day and we managed to pull off a double-header car show on Saturday of this past weekend.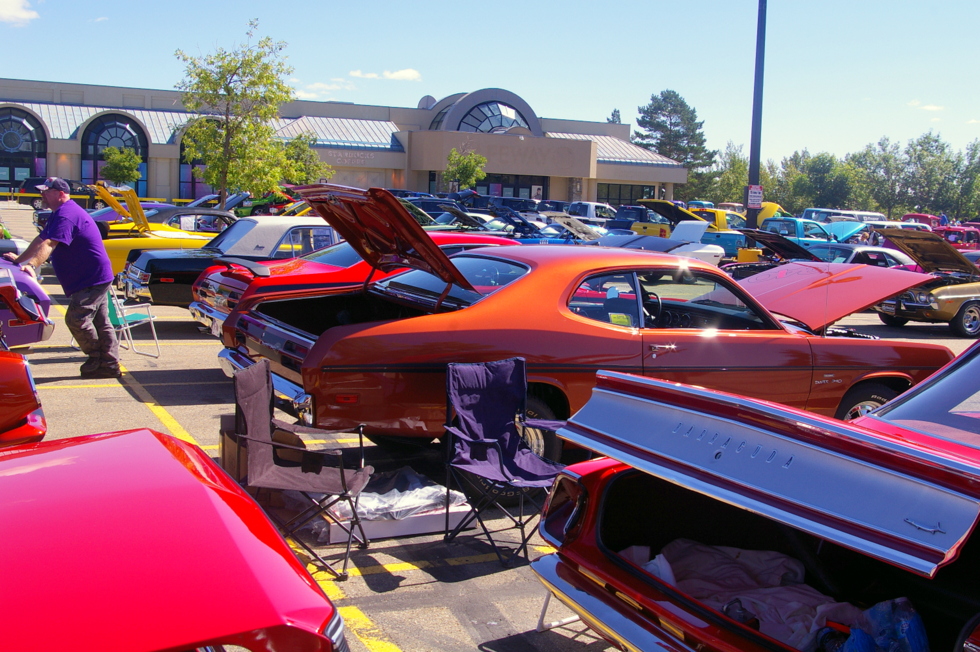 The first was an all-Mopar event that was hosted by the Central Alberta Mopar Association. The event is open to all classes of Chrysler products from the early years to the latest road rockets. The host club is well-organized and likes to put the entrants in appropriate year, make and model classes. The system works and we can explore the various classes very efficiently when we visit this Mopar show.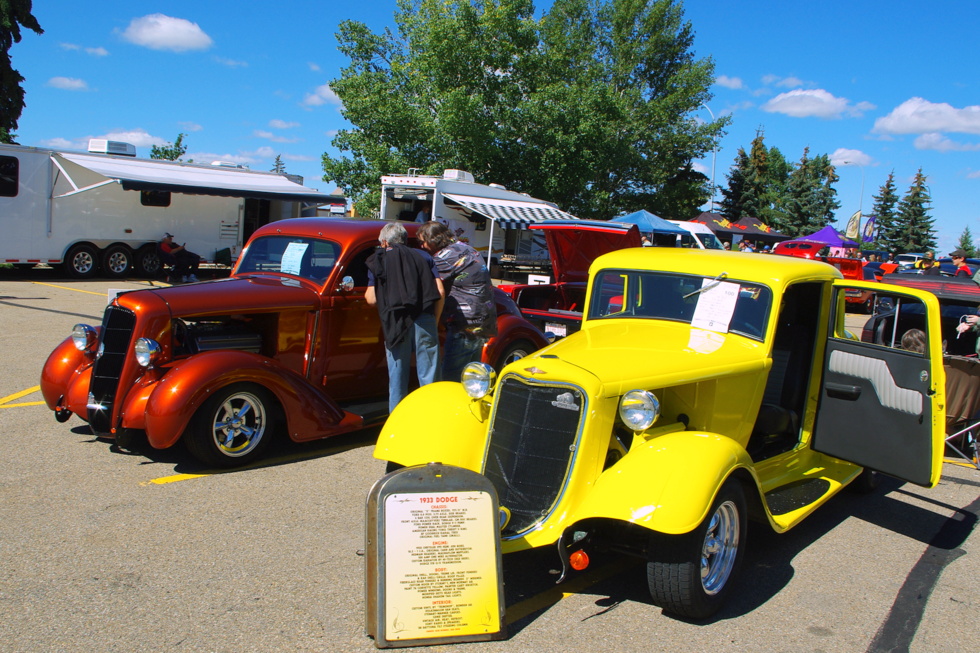 American Motors is always represented at CAMA because they married into the Mopar family in 1987 when Chrysler purchased AMC. We spotted a familiar-looking Rambler at the show and realized we had already done its story when we spotted a copy of our MSCC story on its dash. The owner had printed it off our MSCC website.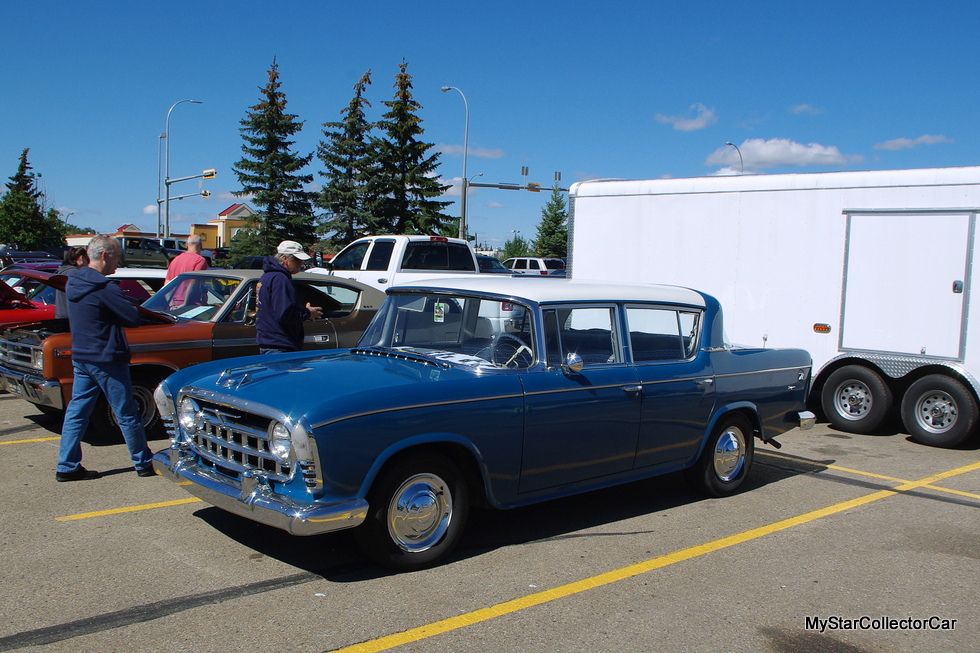 One of the rising stars in the Mopar family is the unlikely Dodge Omni. Most people viewed the Dodge Omni as a dependable and economical little compact sedan introduced in 1978 as a good way to save gas money and still haul four adults.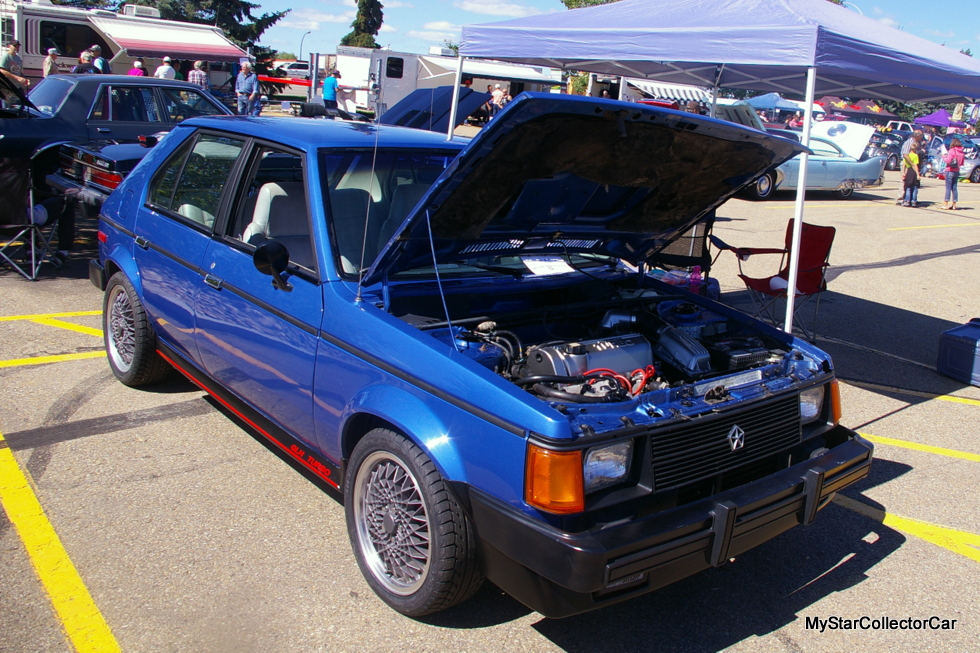 Most car guys did not have dreams about Dodge Omni ownership during their 13-year production run; but these cars had some serious street machines in their lineage. Some guy named Carroll Shelby put his name behind a 1986 Omni called the GLHS and these little road rockets will still hold their own on the street.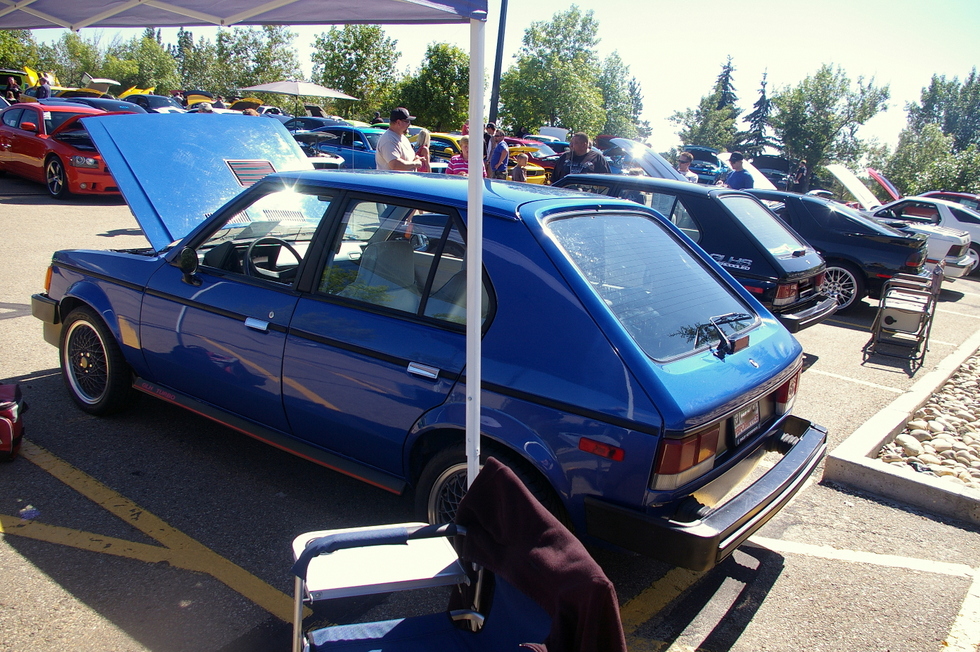 We found two Omni stories at the CAMA show and they were both owned by very enthusiastic fans of these unusual sedans. One was a GLH model produced without the Shelby performance enhancements and his iconic name, but this Omni was also a wolf in sheep's clothing. The other was an actual Shelby documented car and it was a rabid wolf in sheep's clothing.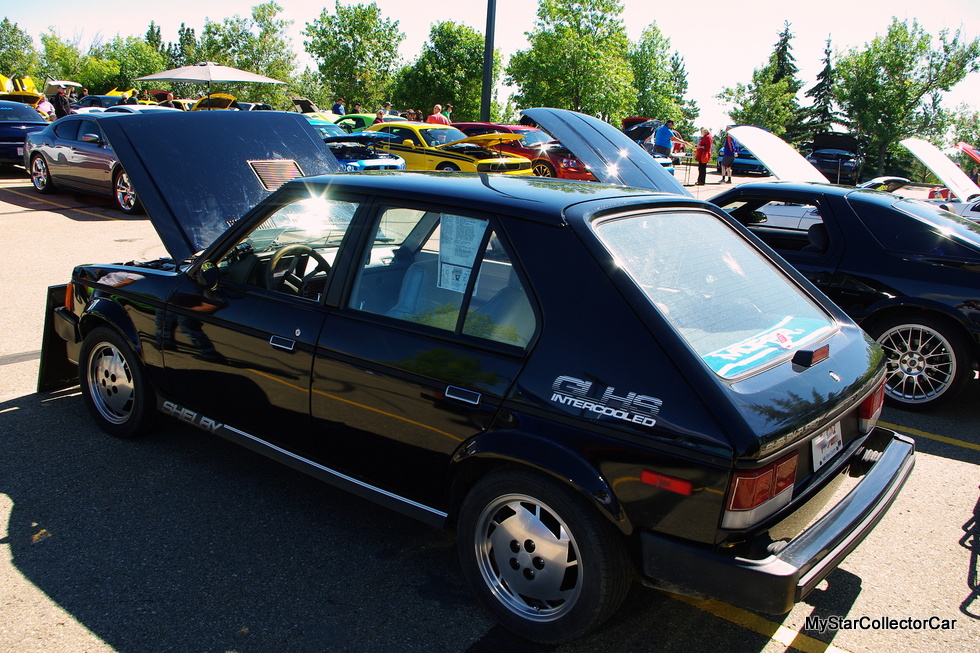 Look for the stories behind these two rising stars in the collector car world in a couple of future MSCC features.
We spotted a nice resto mod 1952 Fargo at the CAMA show and managed to find the owner of this custom Canuck truck. He did all the work (including paint) in his garage and was able to put together an amazing project on a budget. How he pulled it off will be a future MSCC story.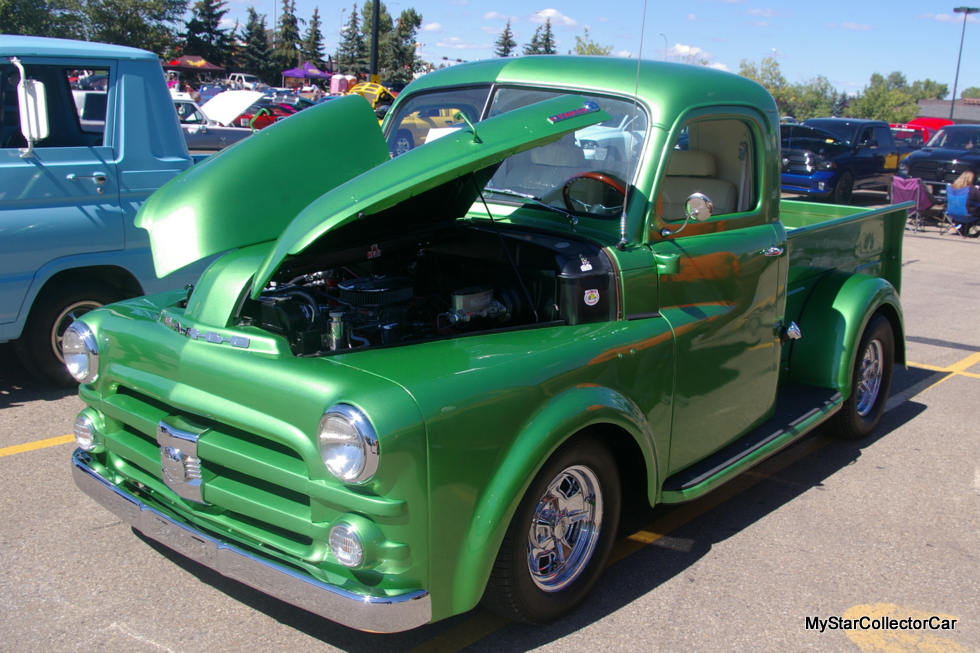 A mint condition 1957 De Soto Adventurer convertible caught everybody's attention at the Mopar show for a simple reason: this car is incredibly rare and it has some of the most striking tail fins ever produced by Chrysler during the legendary Forward Look years under Virgil Exner's watch. Find out this car's complete story in a future MSCC article.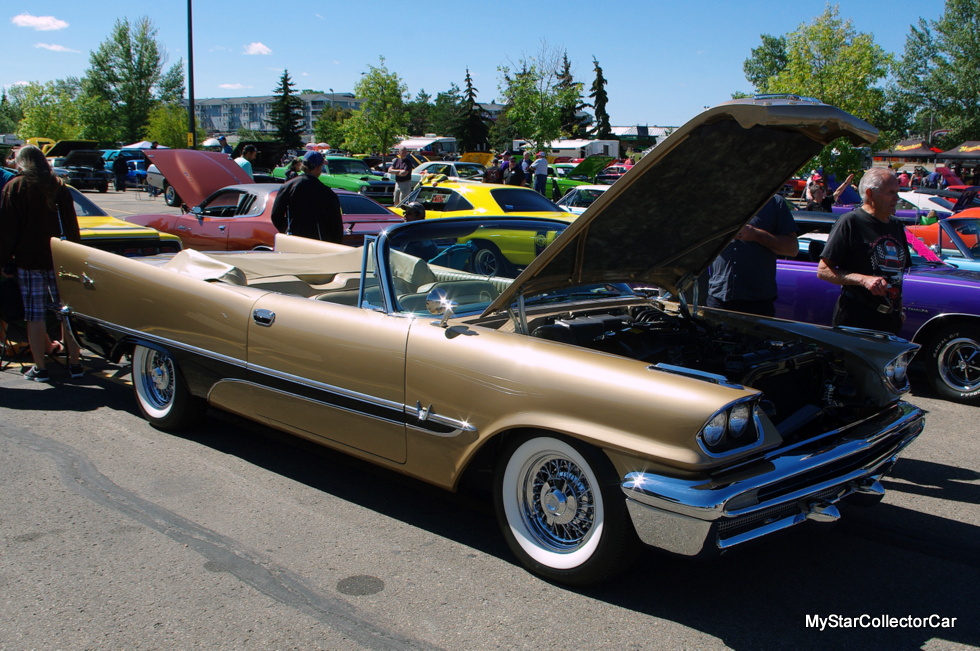 We headed out to the Springbrook Shakedown Cure for Cancer show after we left the CAMA event and caught the late stages of the 2nd annual show. The location is an old Canadian air base (CFB Penhold) which was once a WW II pilot training facility.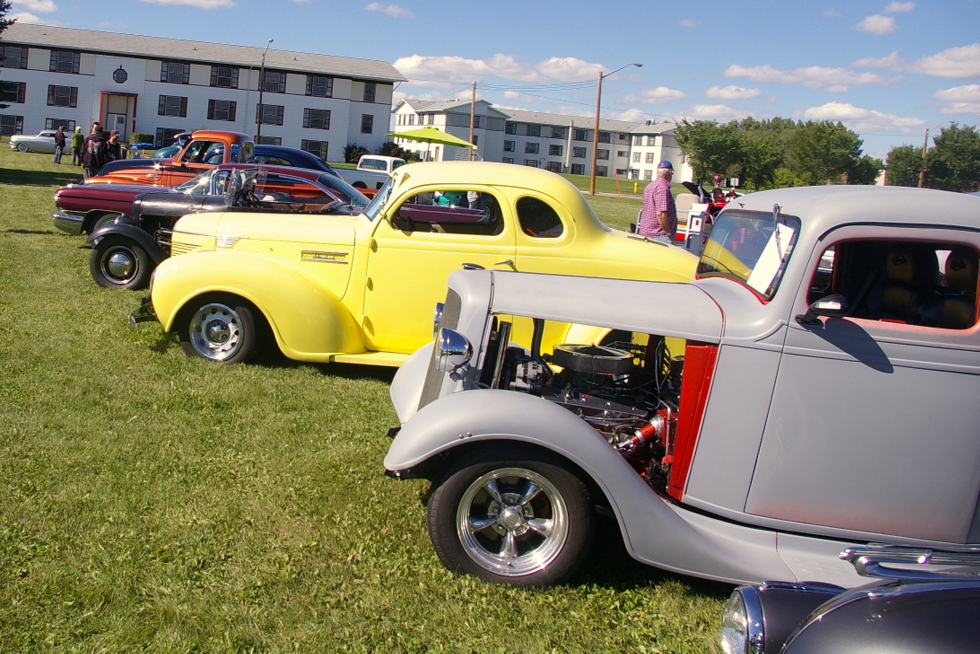 These days Springbrook is a bedroom community for Red Deer and the runways are now used by the Red Deer Airport. The car show is set in a green space near the remaining barracks and is already a popular annual event in only its second year.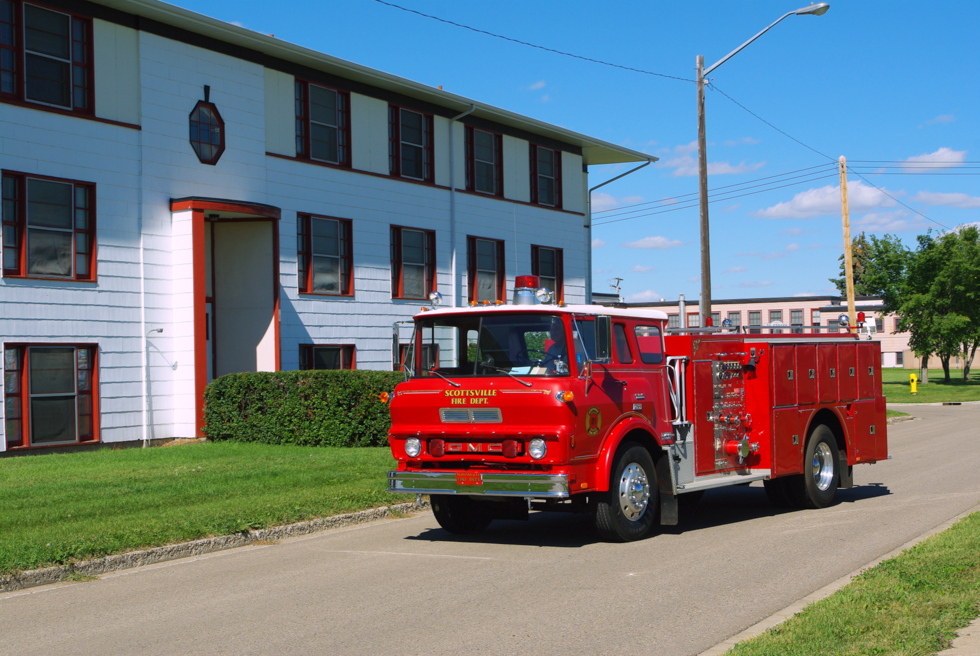 A Hi-Boy with a great back story caught our attention at Springbrook because its owners had just completed a cross –continental summer trip in it that took them into the eastern United States and Canada. The retro rod ran like a dream and MSCC readers can look forward to a future MSCC story about how the hot rod and its owners spent their summer vacation.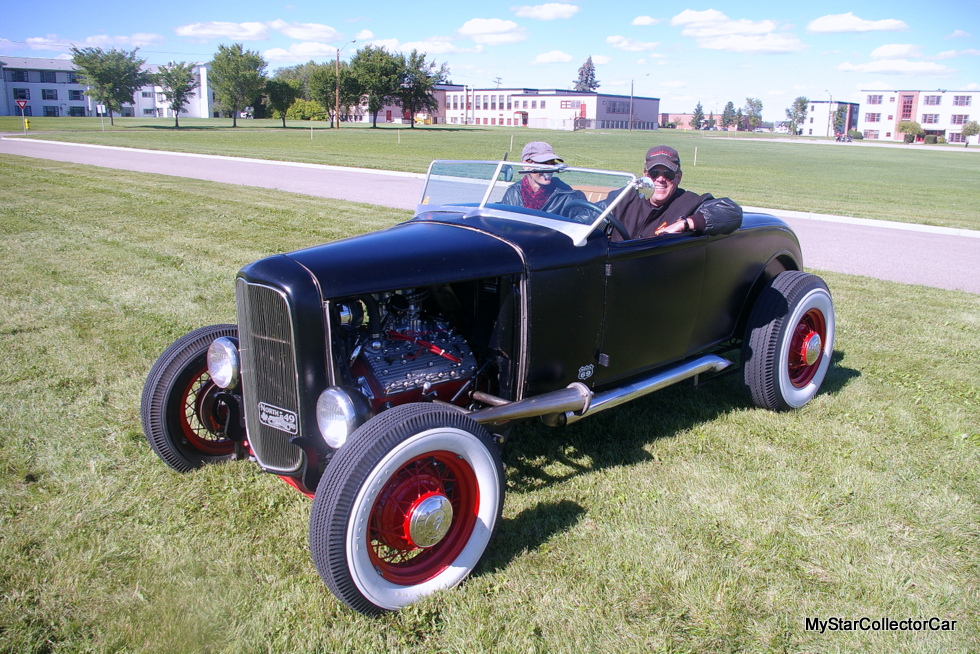 There is nothing better than a car show double-header in one day-unless we work out a 2016 car show triple-header in one day.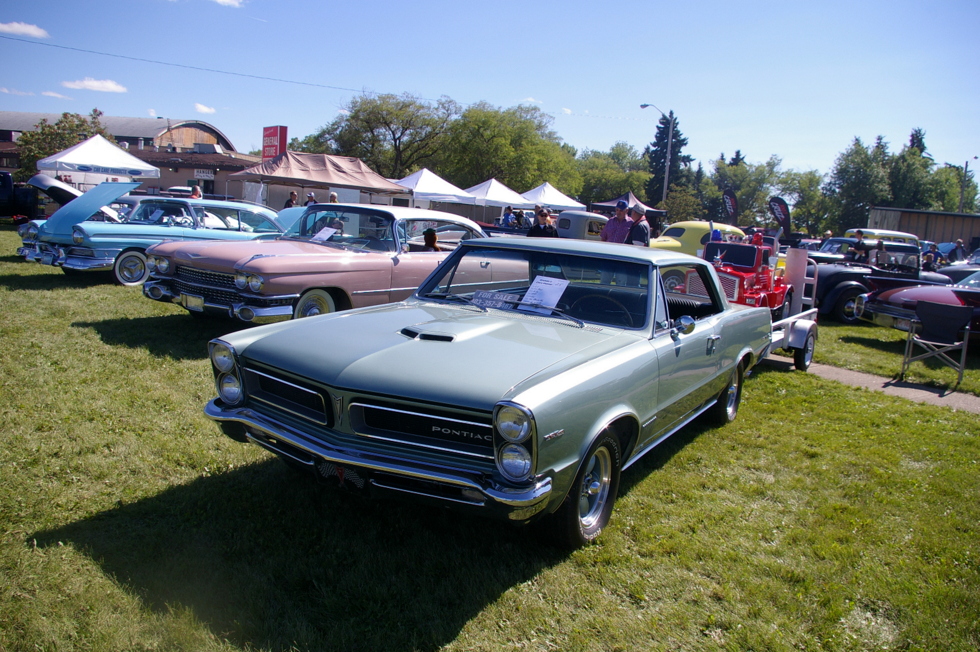 Stay tuned-we are working on that one.
Jim Sutherland