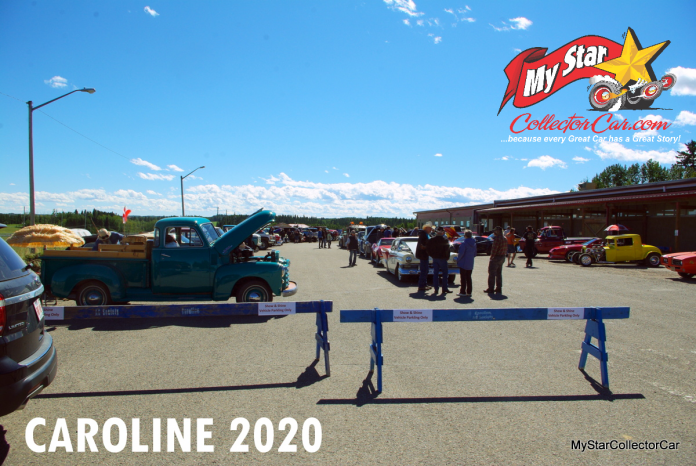 Car shows are not a common event during the summer of the plague but MyStarCollectorCar was fortunate enough to attend two shows this weekend.
Caroline is a small town of about 500 people located in west central Alberta close to the foothills and Canadian Rockies. The car hobby is alive and well in Caroline, so the local car guys decided to run their event and invite people to their show.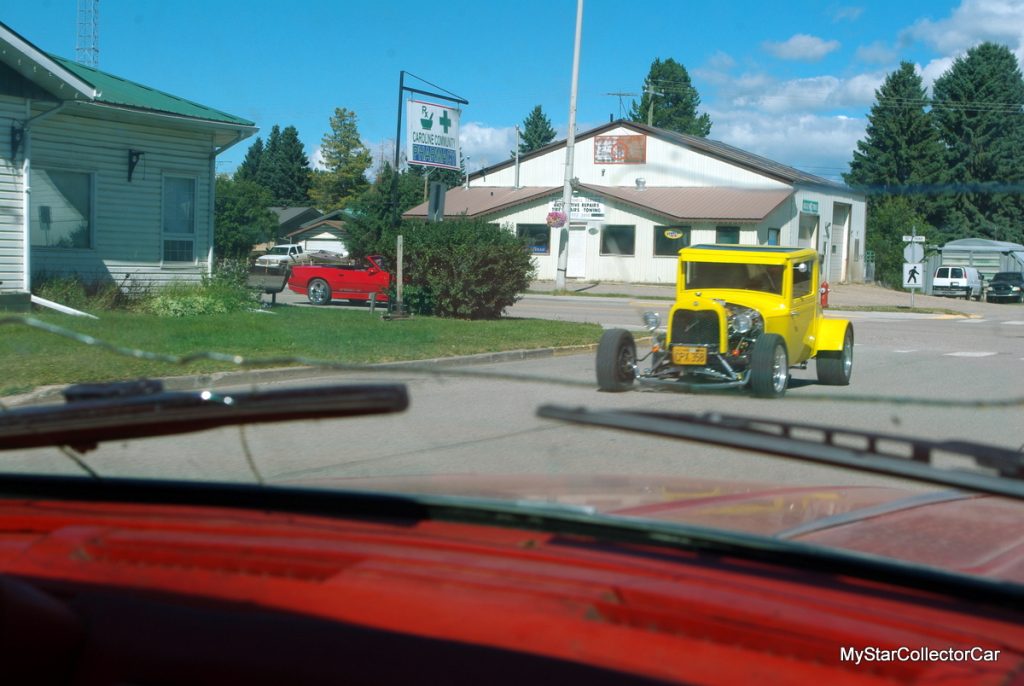 The show was an overwhelming success and indicated that car guys enjoy every opportunity to support a car event. The Caroline show was well-attended and MyStarCollectorCar was able to track down the owners of some interesting vintage rides.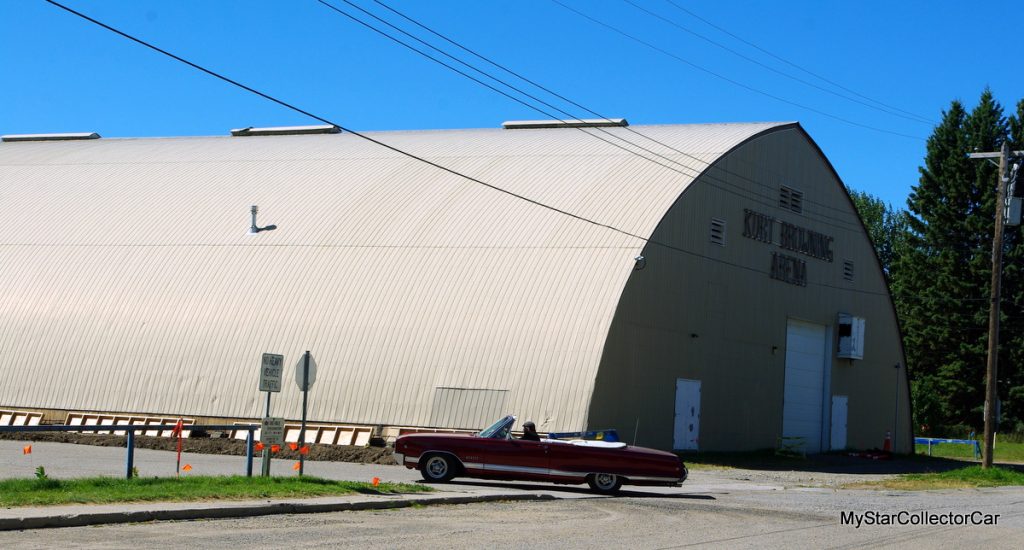 A 1951 GMC 9300 ½ ton pickup truck rolled into the Caroline show and caused plenty of attention when the GMC's living owner and his living dog, along with a skeleton guy and his skeleton dog, joined the lineup. We were able to interview the owner of this beautifully restored 69-year-old GMC and got a great story behind his decision to buy the truck.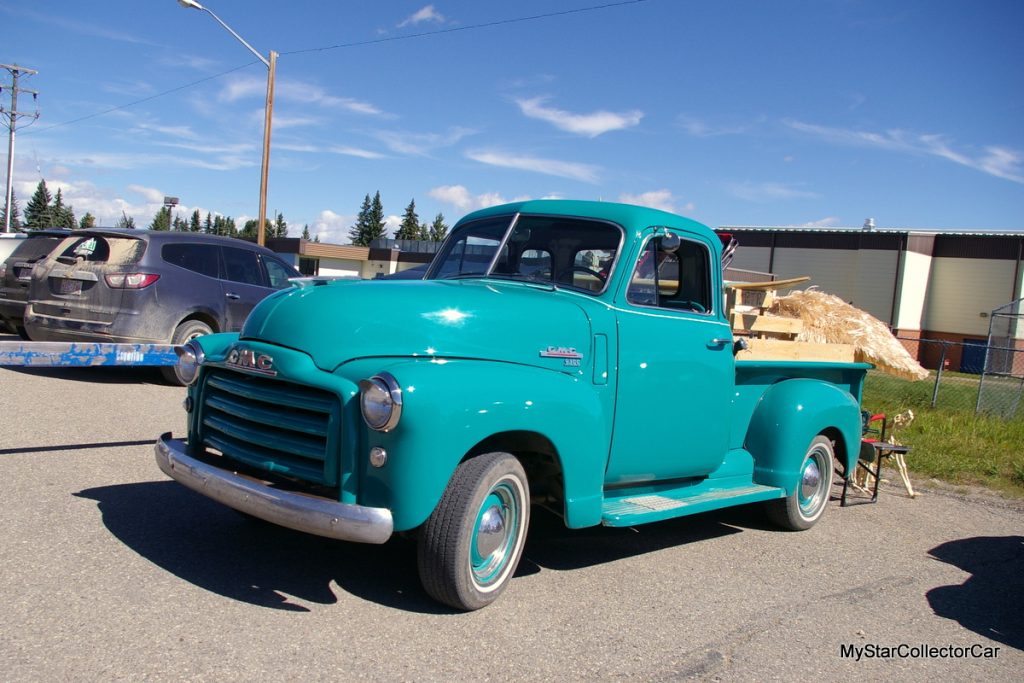 The vintage GMC owner's decision was based upon a strong farm influence in his life and we will connect the dots for our MyStarCollectorCar readers in a future article.
A survivor 1948(-ish) Austin A-40 Devon was also at the show. The little Brit was a big hit with a curious public, most of whom had likely not even seen a 72-year-old Austin sedan in their entire lifetime. To say the Austin was a conversation piece would be a massive understatement and MyStarCollectorCar was able to converse with its owner about why he chose to purchase an unusual little import from the other side of the big pond.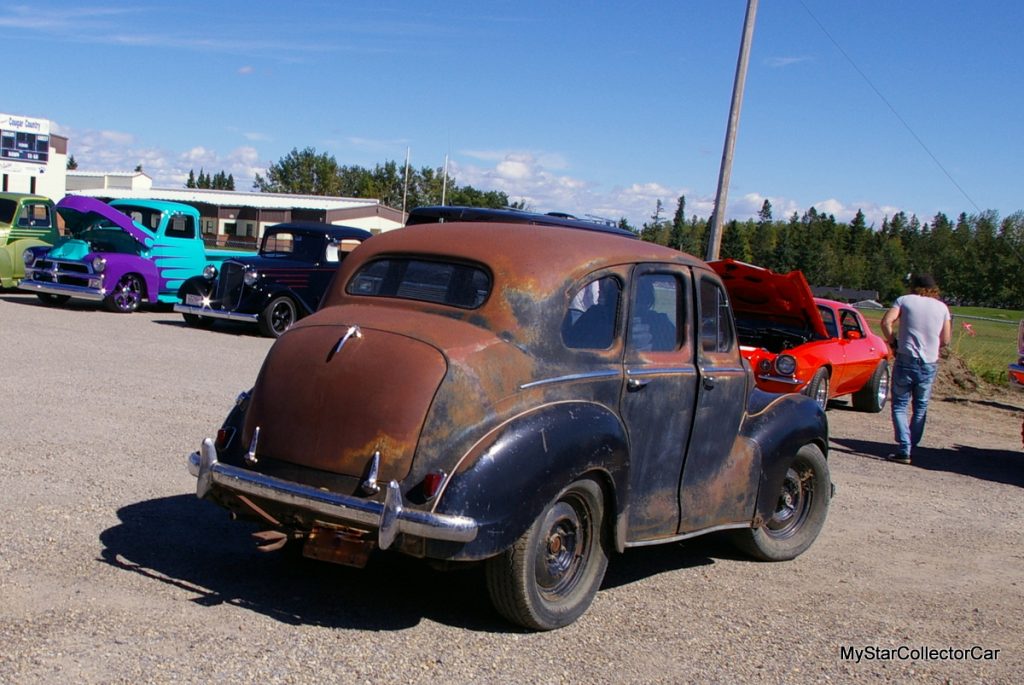 The Austin was an unrestored car that wore its history on its skin, but its current owner bought it for sentimental reasons-very interesting reasons that bonded him with vintage Austins when he was a kid.
MyStarCollectorCar will reveal those reasons in a future feature story.
A 1965 Mercury 250 pickup truck was also a star at the Caroline show. The Mercury truck will likely be a head-scratcher for some of our non-Canadian readers here at MyStarCollectorCar, but rest assured a Mercury truck was a reality in Canada from 1946 until 1968.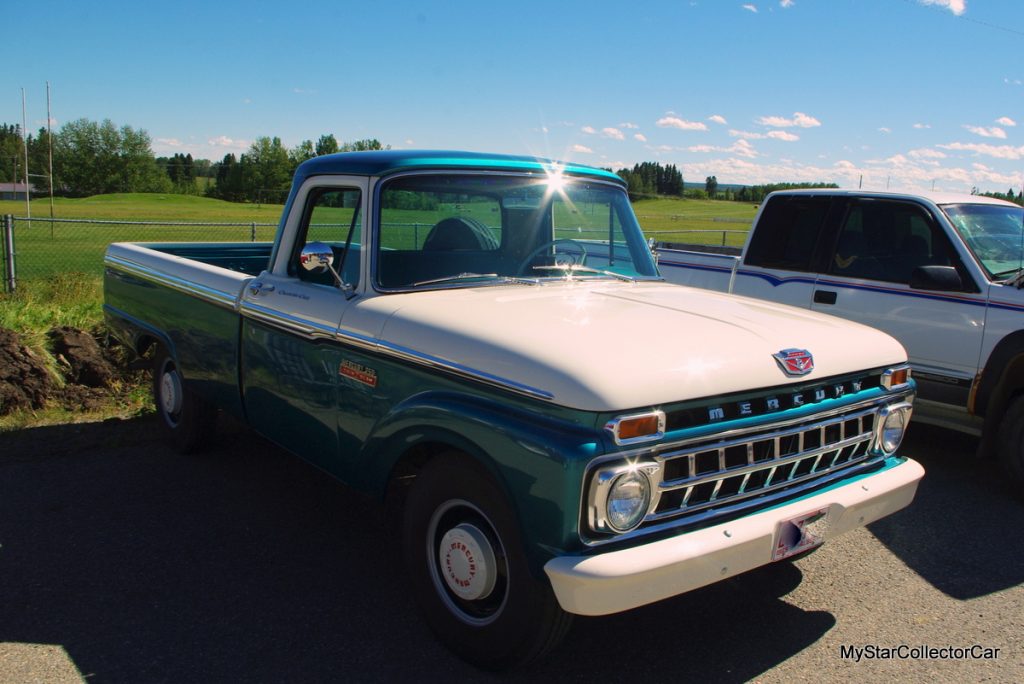 This '65 Mercury truck was restored to a high level and had a big connection with its owner's personal history. The process involved a frame-off restoration and the result is a spectacular example of a 55-year-old Canuck truck.
Learn why and how the Mercury was brought back to showroom condition in a future MyStarCollectorCar story.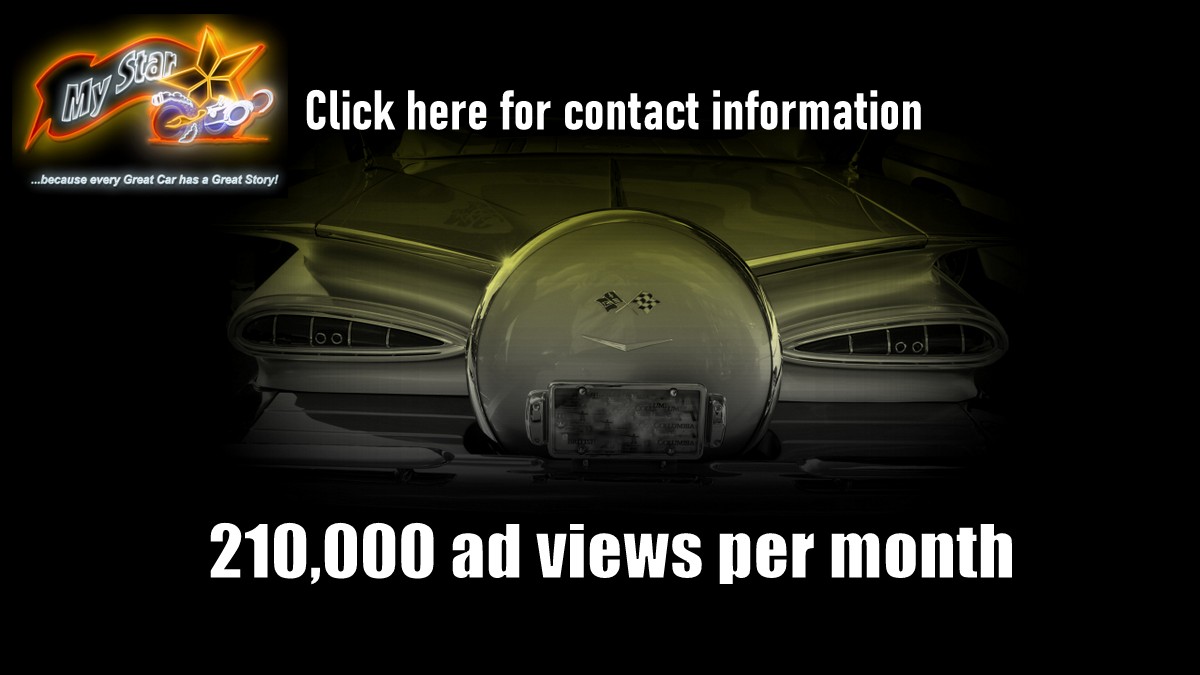 The last entry in our preview of coming Caroline car show attractions is a first here at MyStarCollectorCar: a 1979 Suzuki LJ-80 compact 4×4 sport utility. There are few of these sporty little vehicles left because so few of them were purchased in 1979 during the early years of the Japanese auto invasion.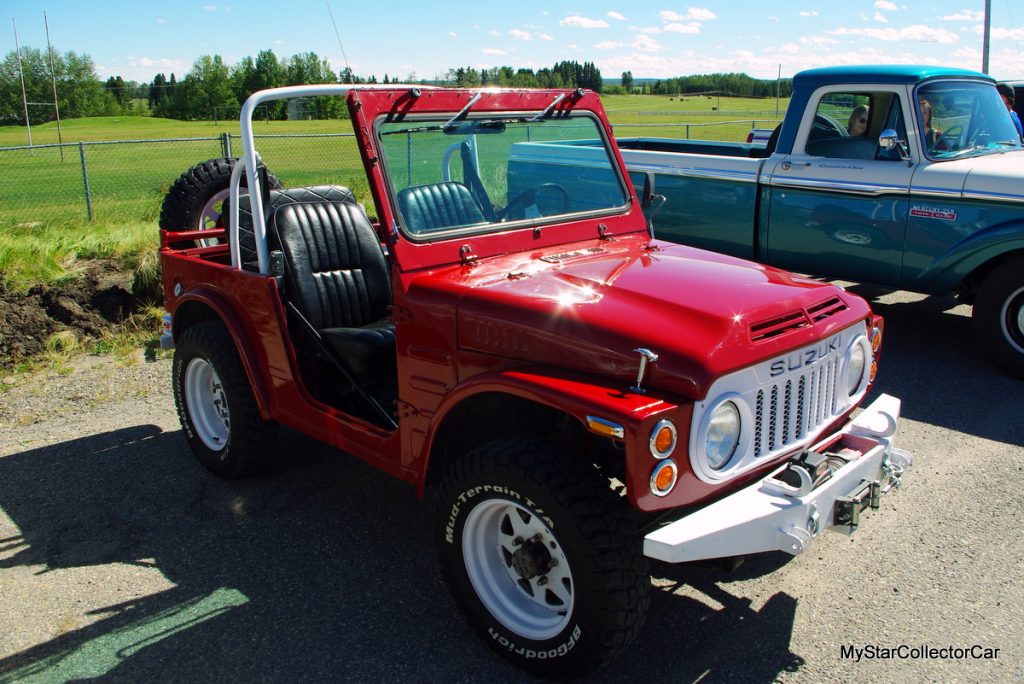 BY: Jim Sutherland
Jim Sutherland is a veteran automotive writer whose work has been published by many major print and online publications. The list includes Calgary Herald, The Truth About Cars, Red Deer Advocate, RPM Magazine, Edmonton Journal, Montreal Gazette, Windsor Star, Vancouver Province, and Post Media Wheels Section.