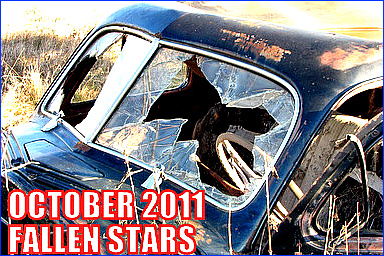 The MSCC Fallen Star section represents all that is great about the old car hobby. Some people simply dismiss these vehicles as old wrecks with no discernable value-toxic waste on 4 wheels.
These are the same type of people who like to use puppies for field goal practice.
Those of us with an automotive soul see these vehicles as blank canvasses with a bright future.
Preserve the past-save an old car.
Photos courtesy of Doug Giesbrecht.