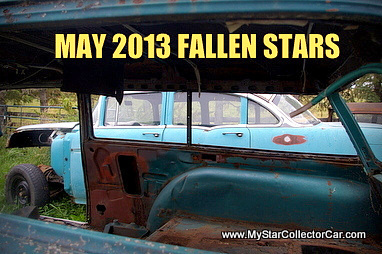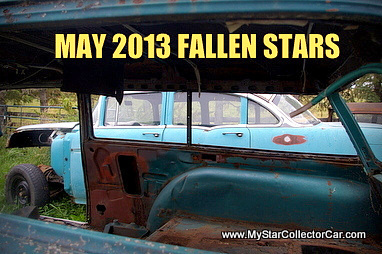 MAY 2013 FALLEN STARS: OLD IRON LINED UP FOR A VERY UNCERTAIN FUTURE IN 2013
Fallen Stars are on borrowed time because once a vehicle hits this stage there's very little chance that these cars will rise from the dead.
In fact, you're looking at several vehicles that simply don't exist anymore because they were shredded into bite-sized pieces by a remorseless car eating machine.
Some will be reincarnated as new cars but they'll be far less cool–it's like an automotive version of a reverse Buddhist experience.
That's the life and death full circle experience in the world of old iron.
For a look back at past MSCC Fallen Stars please follw this link.