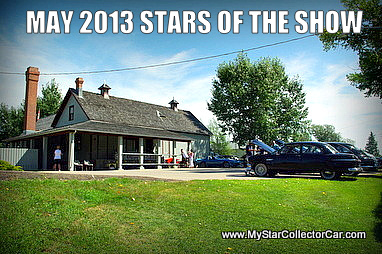 Car guys are like little kids waiting for Christmas to arrive because the wait is long and painful for kids and Santa Claus or car guys and car show season.
The difference is that Christmas always comes on December 25th. Car show season is a lot less defined because it starts somewhere between April and June depending on whether you live in Yellowknife, Yukon Territory or Mobile, Alabama.
A pretty safe bet ( based on the MyStarCollectorCar Events Page) is late April to early May.
Take a look at past car shows that gave car guys their own Christmas and take a look at the May 2013 MSCC Car Show Page in this link.
For look back at Past MSCC Stars of the Show please follow this link.