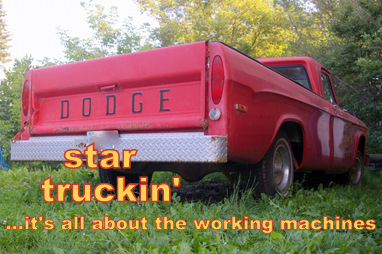 We had to add this section to mystarcollector.com because trucks deserve the spotlight. Convertibles and high-powered sports cars may get the babes but trucks get the real work done.
Job sites are full of GMCs, Fords, Chevys and Dodges trucks-not Porsche Boxsters. They've been around the construction world since the invention of the Model T-and if they weren't trucks when they came out of the factory somebody who needed a vehicle for the heavy lifting turned them into working flatbeds.
Heavy lifting was a job requirement then, as now.
They were brutally used up on farms, mining operations, dam building. oil fields, skyscraper construction-occasionally they were given a day off to haul guys through hell and back on hunting trips. After that they were retired and the trucks were discarded like yesterday's bad TV sitcoms.
We owe trucks everything so this section is dedicated to the big rigs, half tons, busses and vans that literally helped build every country on the globe.