It is no secret that we at MyStarCollectorCar are huge fans of small-town car shows.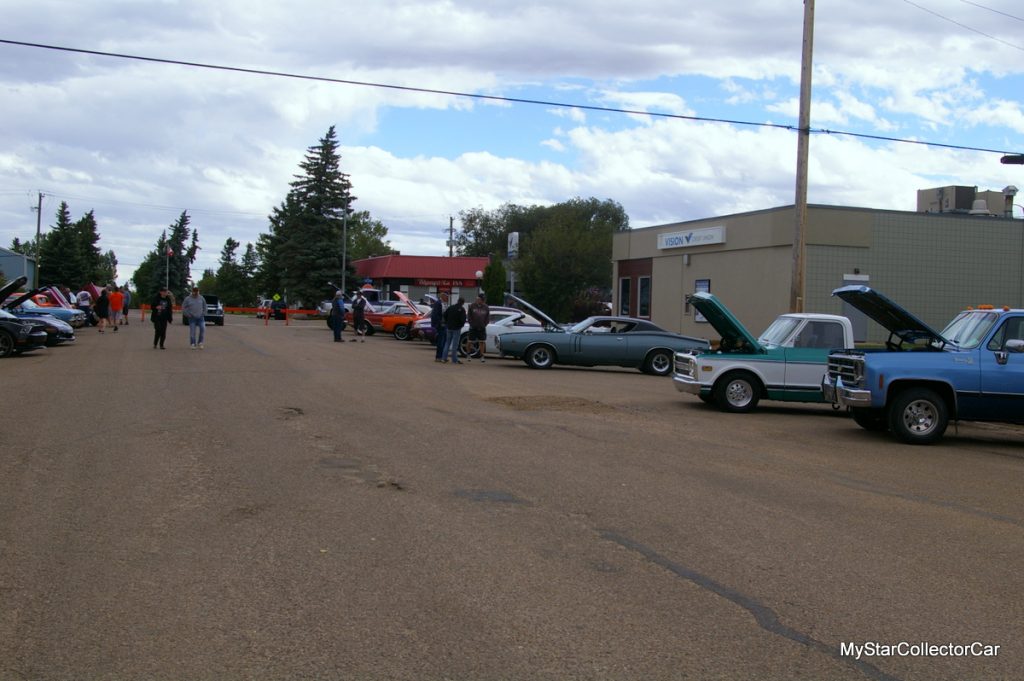 Castor, Alberta is located in east central Alberta and it is a prairie community of almost 1000 people who are fortunate enough to live in a small town. They were also bold enough to host a successful car show during the plague summer where these events are scarce to say the least. The large and intimidating list of plague rules has discouraged many show organizers from hosting events this summer, so we were glad to attend the Castor car show.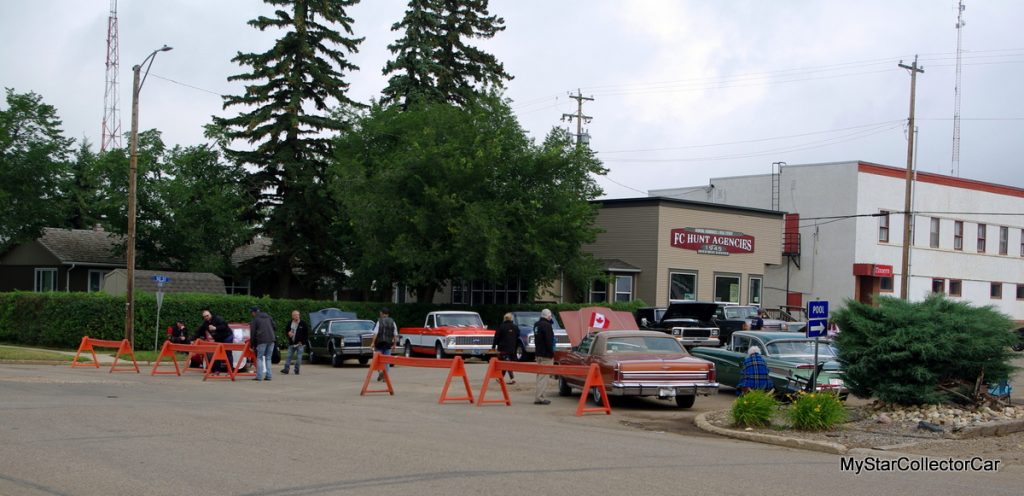 A 1949 Oldsmobile four-door sedan is an unusual entry into any car show these days, so a stock '49 Olds caught our attention in a big way at the Castor show. Its owner built the car for nostalgic reasons because his father owned a Chevy from the same era-and he rode in his dad's car when he was a kid.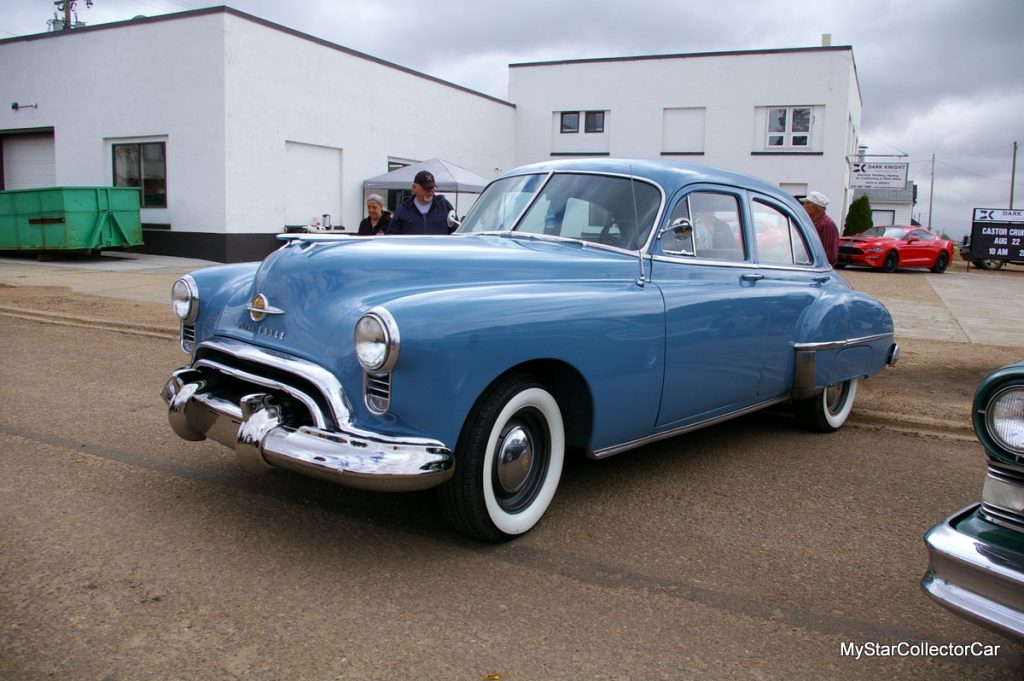 The entire story behind this beautiful 1949 Olds Futuramic 4-door sedan will be a future MyStarCollectorCar feature.
A 1978 Ford F-250 truck was also on Main Street for the Castor show. Its owner is still in the process of a major hands-on restoration and will continue the task this winter, but MyStarCollectorCar will connect with him for the final details about his project for a future article.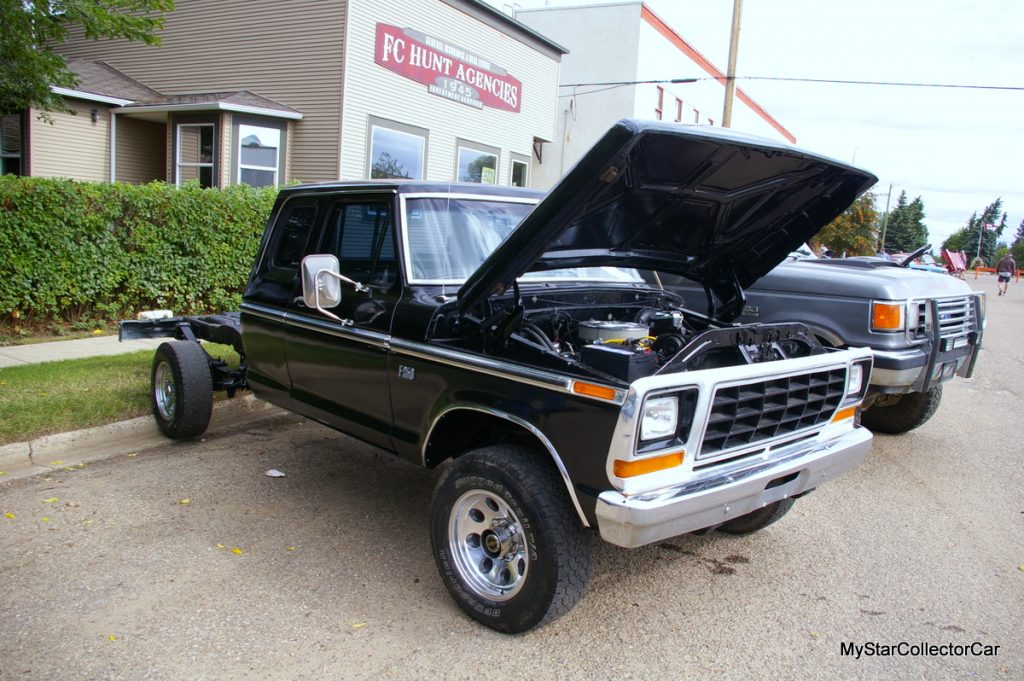 Early teaser: this truck is a hands-on project all the way for its owner.
A bright orange 1970 Dodge Dart Swinger definitely caught our eye at the Castor show. Its owner had excellent reasons for ownership, including his father's and uncle's Swinger ownership that were a heavy influence upon his choice.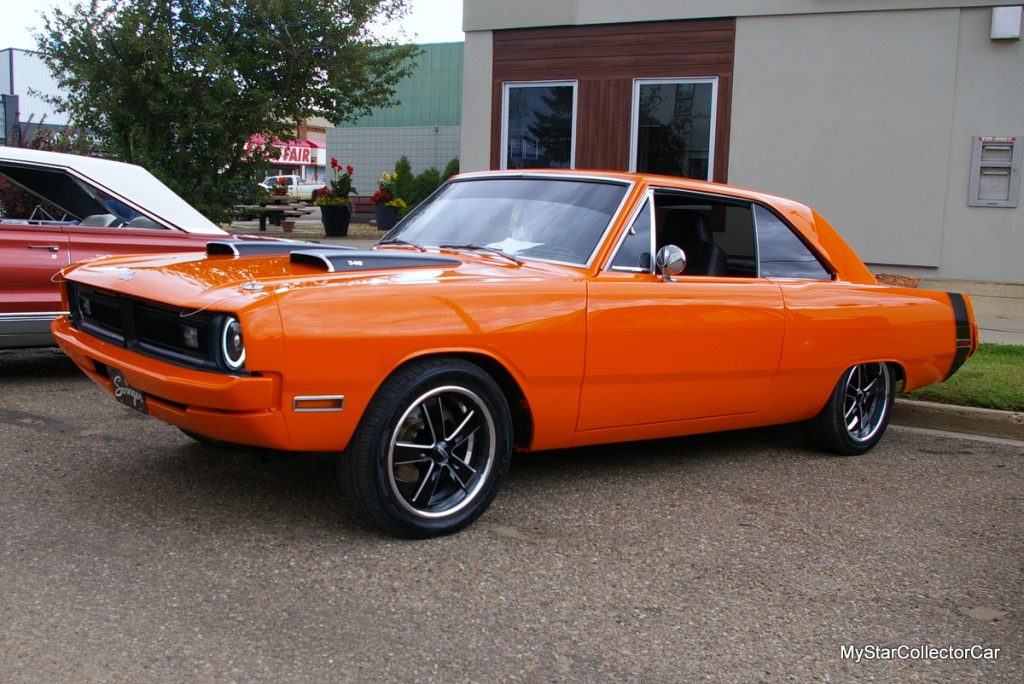 There is also a good reason why he chose a bold orange paint job for his '70 Swinger and the answer will be part of a future MyStarCollectorCar story about his remarkable car.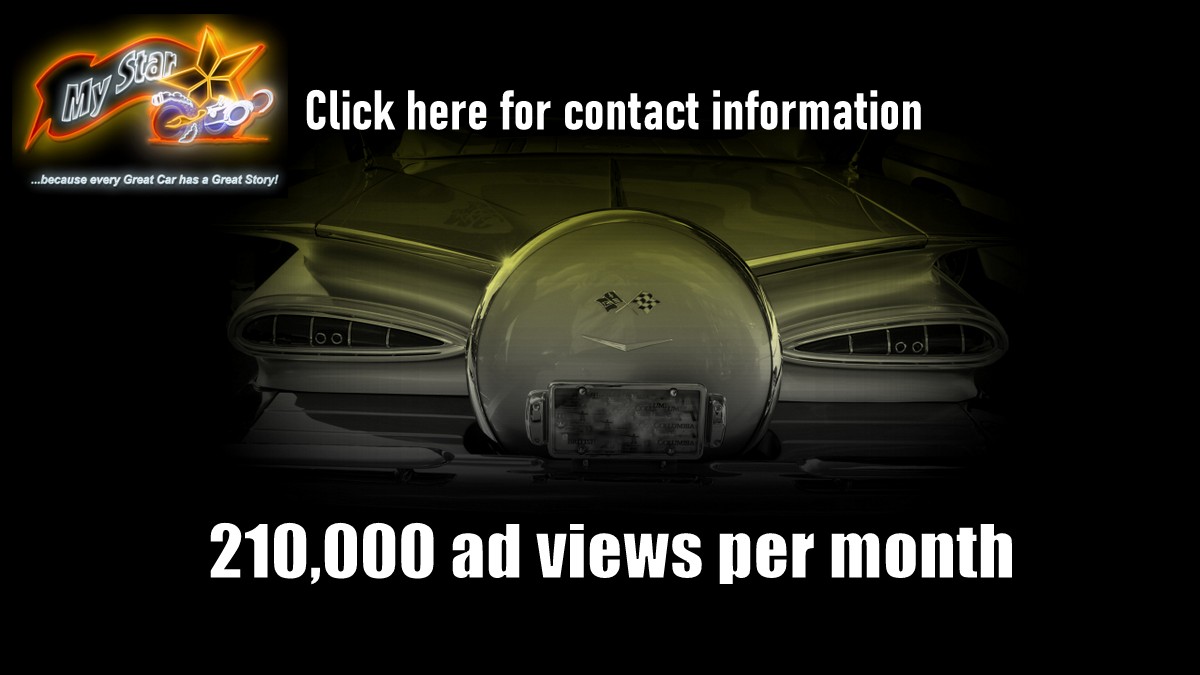 A 1971 Dodge Charger RT lurked in the near vicinity of the Swinger at the Castor show and it also had a remarkable story about its past and present form. Either way, this '71 Charger was an angry beast of a car right out of the factory-and now it's an even meaner beast of a car.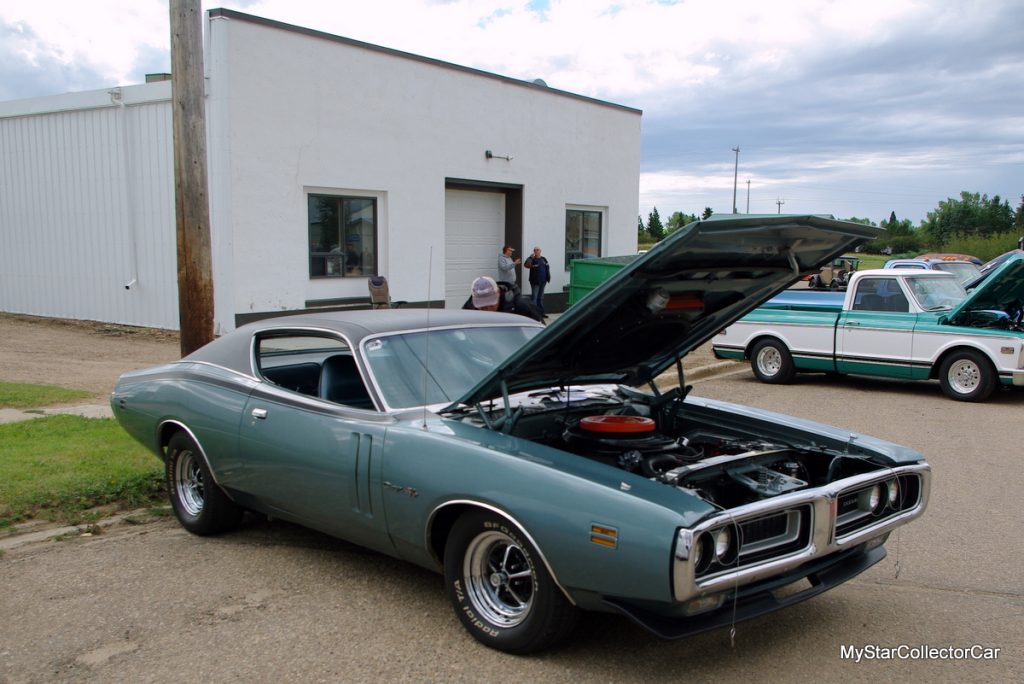 The road to right now has been an interesting journey for this muscular Mopar and MyStarCollectorCar will explain the RT's route in a future article.
A 1963 Corvette Sting Ray split window fastback is an attention-getter at any car event and the Castor show had one of them on its guest list. Plus, its owner was available for an interview about one of the greatest 'Vettes ever built by the General.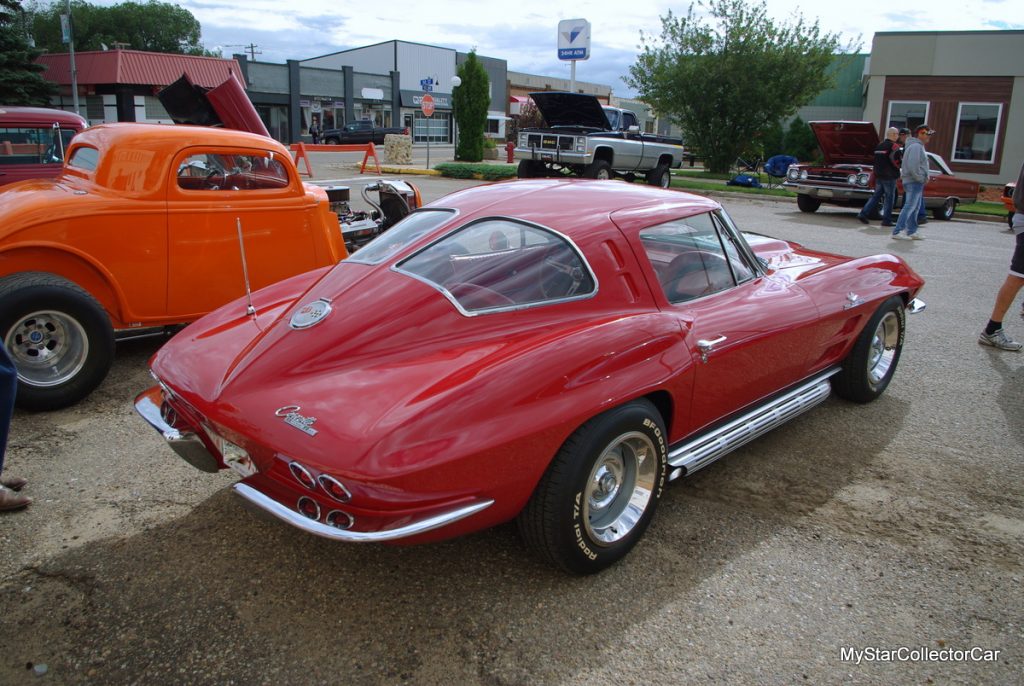 The car's current owner chose to elevate his classic '63 Corvette Sting Ray to an even higher level and MyStarCollectorCar believes it was mission accomplished for him. The entire story behind his split window 'Vette will be chronicled in a future feature.
Last, but most certainly not least, on MyStarCollectorCar's guest of honor list at the Castor show was a remarkable hot rod creation based upon the 1933 Ford. This well-engineered street and track monster was the net result of creative performance goals and hard work.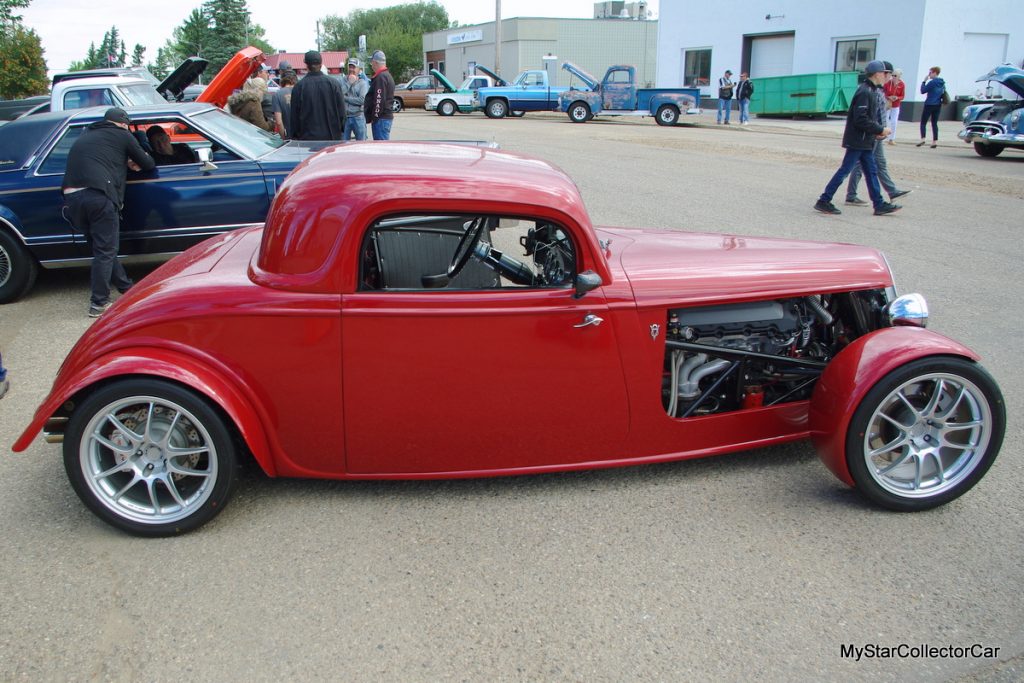 The '33 Ford had a dazzling array of performance features and will be the subject of a future MyStarCollectorCar article about it.
BY: Jim Sutherland
Jim Sutherland is a veteran automotive writer whose work has been published by many major print and online publications. The list includes Calgary Herald, The Truth About Cars, Red Deer Advocate, RPM Magazine, Edmonton Journal, Montreal Gazette, Windsor Star, Vancouver Province, and Post Media Wheels Section.