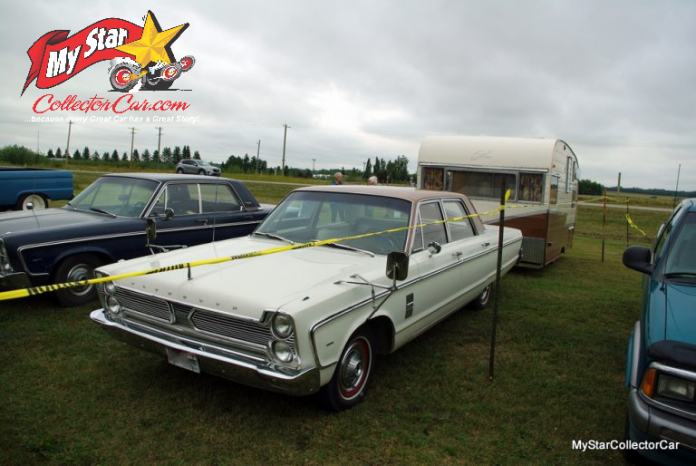 There were different options long before giant trucks with giant diesel engines took on the role as the number one way to tow a holiday trailer.
They used big cars like station wagons and full-sized sedans to haul them.
This survivor 1966 Plymouth Fury II is still on the job as a tow vehicle.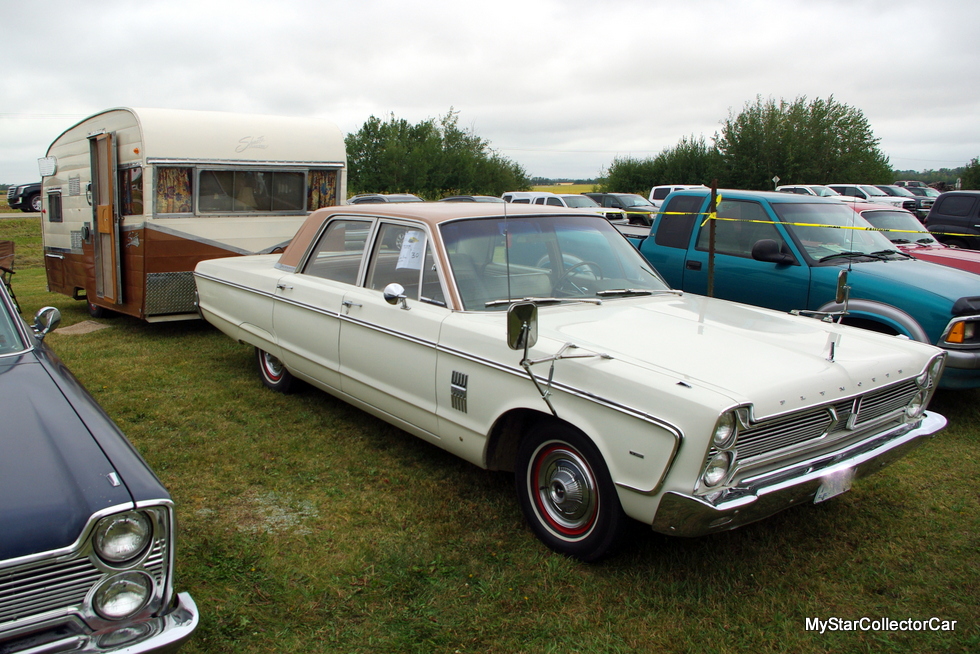 Lavern and Bonnie Brower are big fans of the vintage camping hobby so they have owned and upgraded classic holiday trailers over the years and they use them as they were intended. The trailers are not props for a car show—they function just like they did sixty years ago as a family recreational vehicle.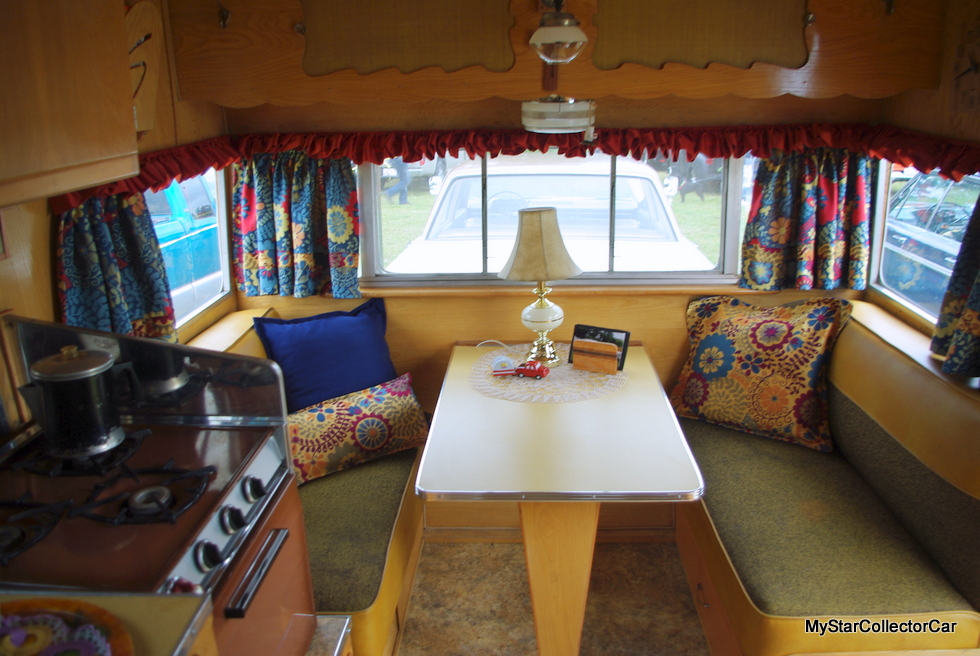 Lavern had a '47 Chevy sedan and he used it as a display two vehicle for vintage trailer but he was realistic because he knew the car couldn't handle the rigors of a real tow vehicle. He found a survivor 1966 Plymouth Fury II 4-door sedan and Lavern knew he had the perfect combination for his '59 Shasta trailer.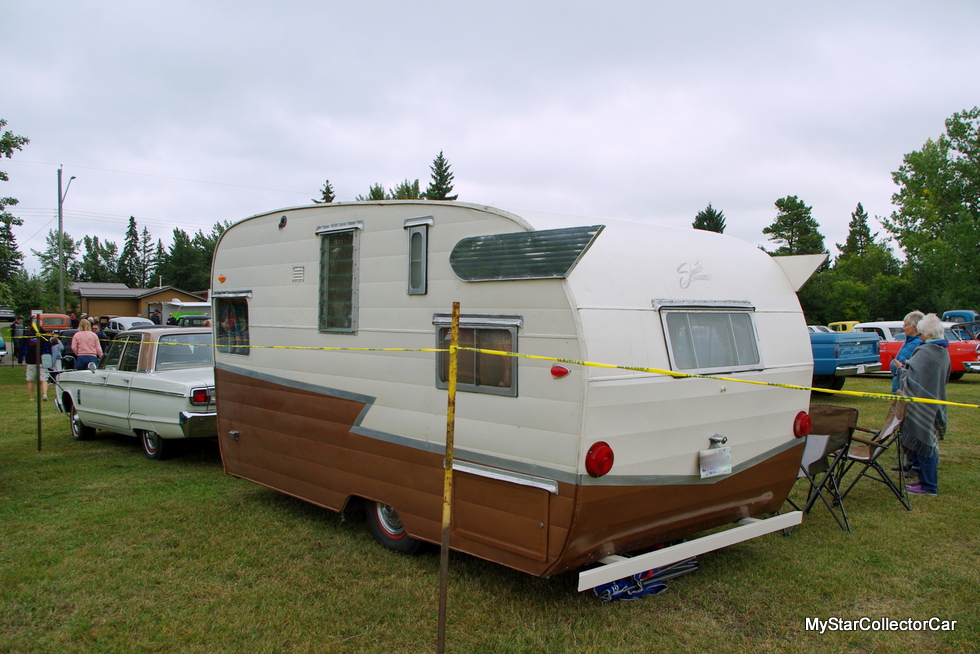 This is a 98,000-mile car and Lavern is the third documented owner of this big C-Body. He said he "couldn't believe how nice it was" and the mint interior and factory paint tell a story about a well-maintained, well-stored car. The Fury still carries a mint dealer emblem and there are still factory marks under the trunk.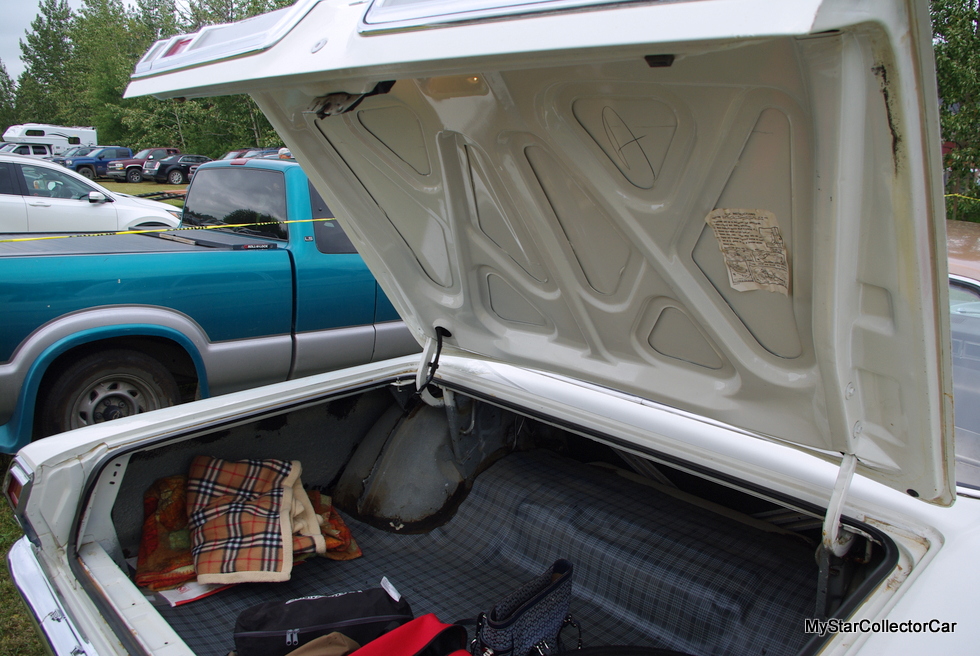 It's a 318 poly and that means it has plenty of torque so Lavern has no problem hauling the trailer. Lavern's Fury is an odd blend of options because it's a three-on-the-tree car in an upscale model. The manual transmission works well with the 318 so Lavern reports it "pulls the trailer really nice" plus Lavern said he "doesn't have to worry about the transmission heating up" under load.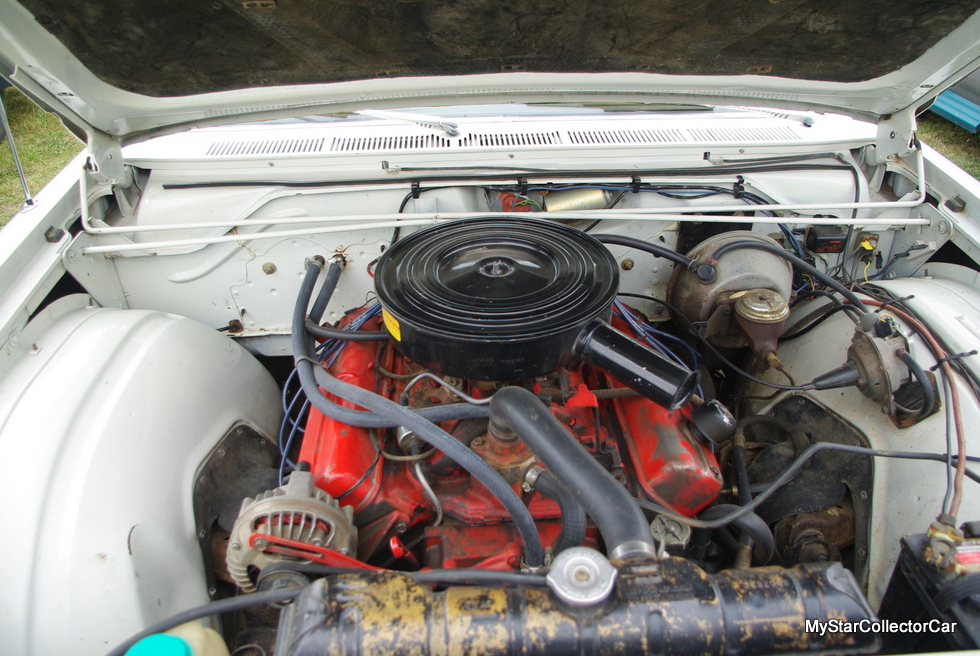 There's an add-on cruise control, add-on dual exhausts and the car came with a power trunk so the mystery behind this Fury's original owner and his odd combination of options continues to add to the story. Lavern painted the trailer wheels to match the Fury's wheels—including wheel covers—so now there's a definite connection between car and trailer.
Lavern bought this car to haul a heavy old trailer so he's made some modifications to the Fury. The first one was a necessary purchase—he found some vintage fender-mounted mirrors for "40 bucks" because the factory mirrors "were absolutely useless with the trailer behind the car".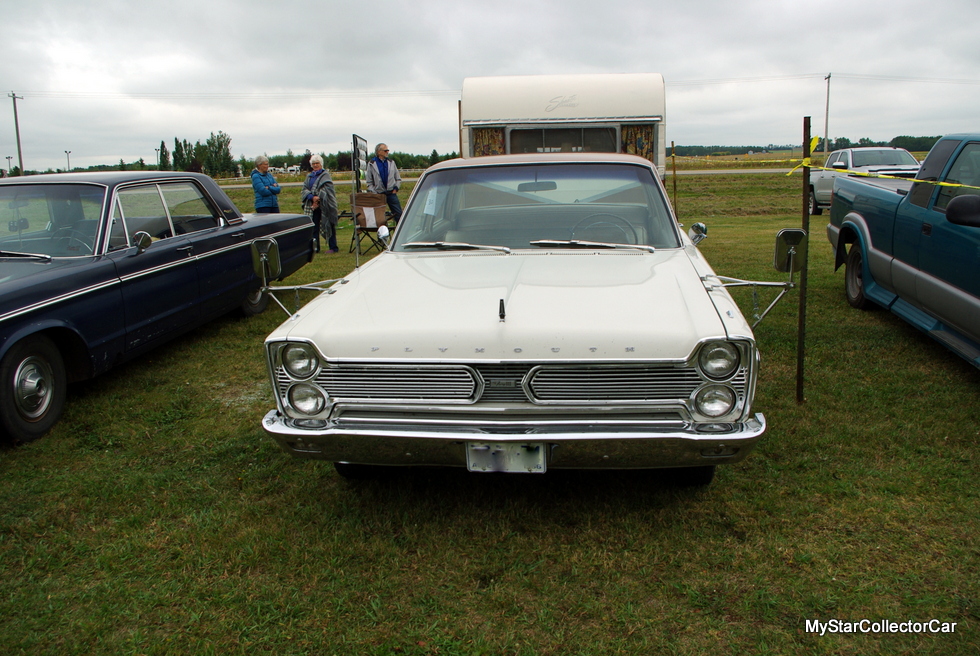 The other issue was the load leveler trailer hitch. Lavern found the car "rode too low" with that setup so he found a solution in the form of a set of rear gas shocks. He said the back of the Fury "rides pretty high—about 5"—when it's not under load but it settles right down with the trailer on the back and it runs well at 60 miles per hour".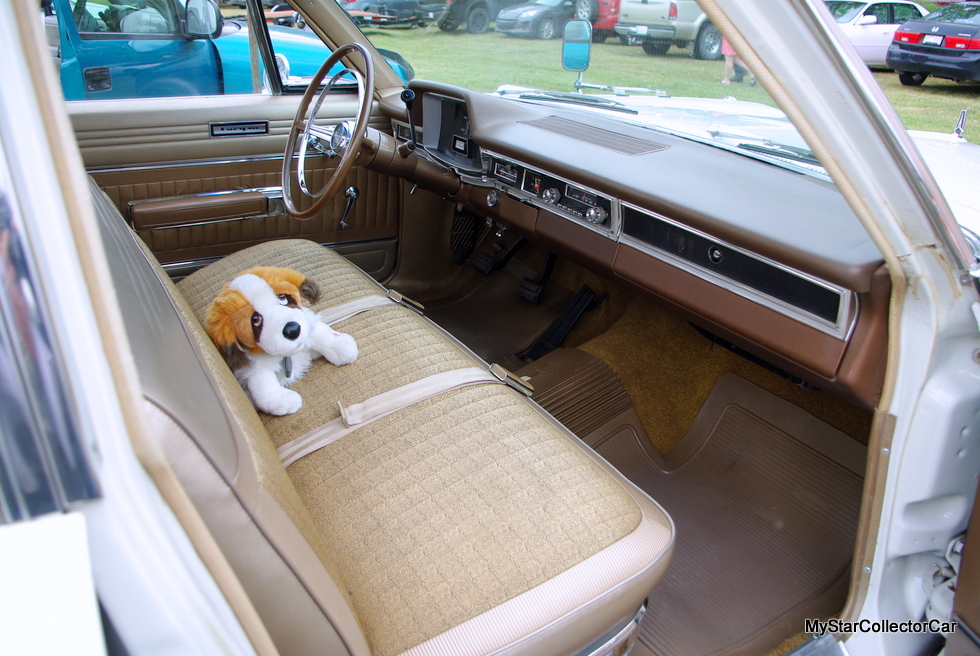 This Fury was the perfect car for Lavern's game plan because he said it "drives beautifully on the highway" and he "hasn't had to do anything to it" since he bought it for a very reasonable price.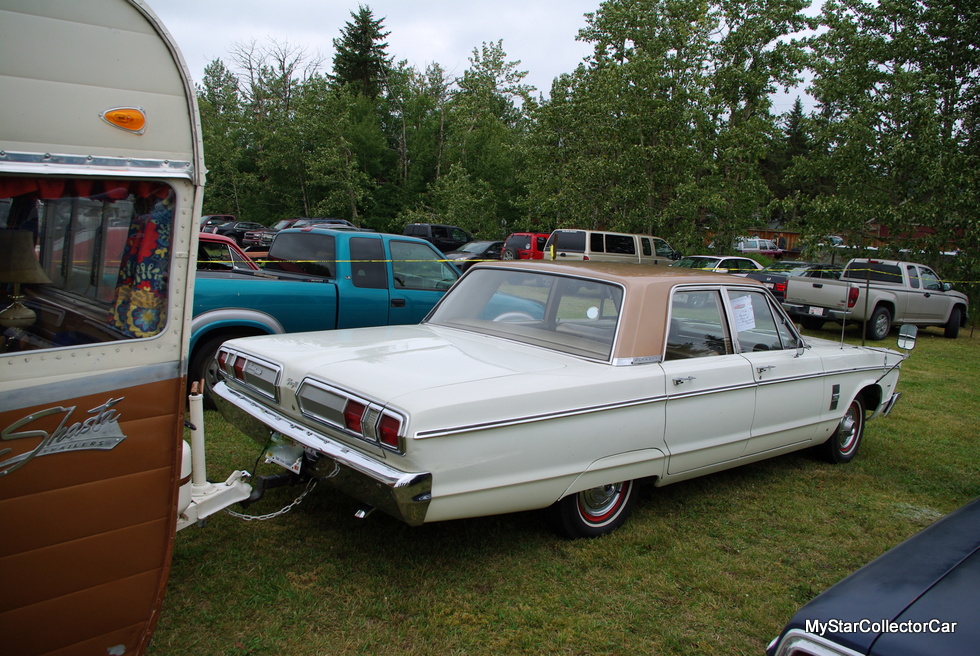 By: Jerry Sutherland
Jerry Sutherland is a veteran automotive writer with a primary focus on the collector car hobby. His work has been published in many outlets and publications, including the National Post, Calgary Herald, Edmonton Journal, Ottawa Citizen, Montreal Gazette, Saskatoon StarPhoenix, Regina Leader-Post, Vancouver Sun and The Truth About Cars. He is also a regular contributor to Auto Roundup Publications.
Please re-post this if you like this article.