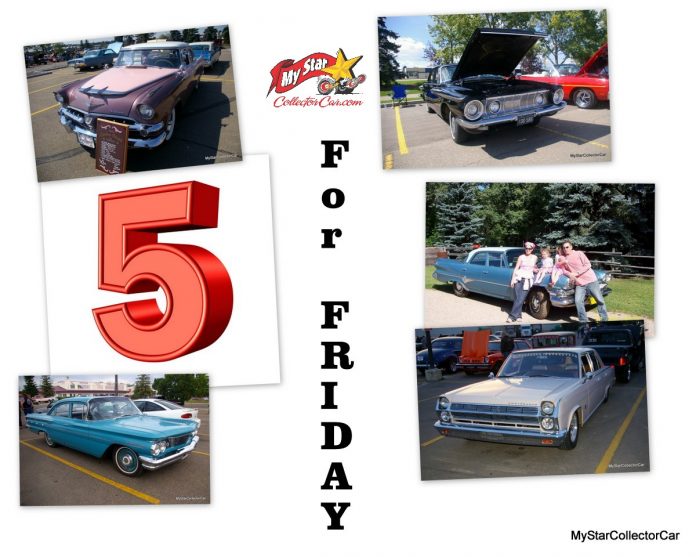 MyStarCollectorCar is definitely not four-door sedan phobic because more-doors have been a big chunk of owners' stories from Day 1.
This was obvious in April 2009 when one of the first MyStar owner's stories featured a humble 1965 Rambler Ambassador 4-door sedan.
The car was owned by a younger guy who was looking for something else when he found this '65 Rambler. He updated a few things in it, but this was still an AMC sedan, so the key to the story was his age and his car.
There was another great MyStar four-door sedan story in 2009. This one was about another younger guy who wanted to protect the history of a 1960 Pontiac Laurentian 4-door sedan.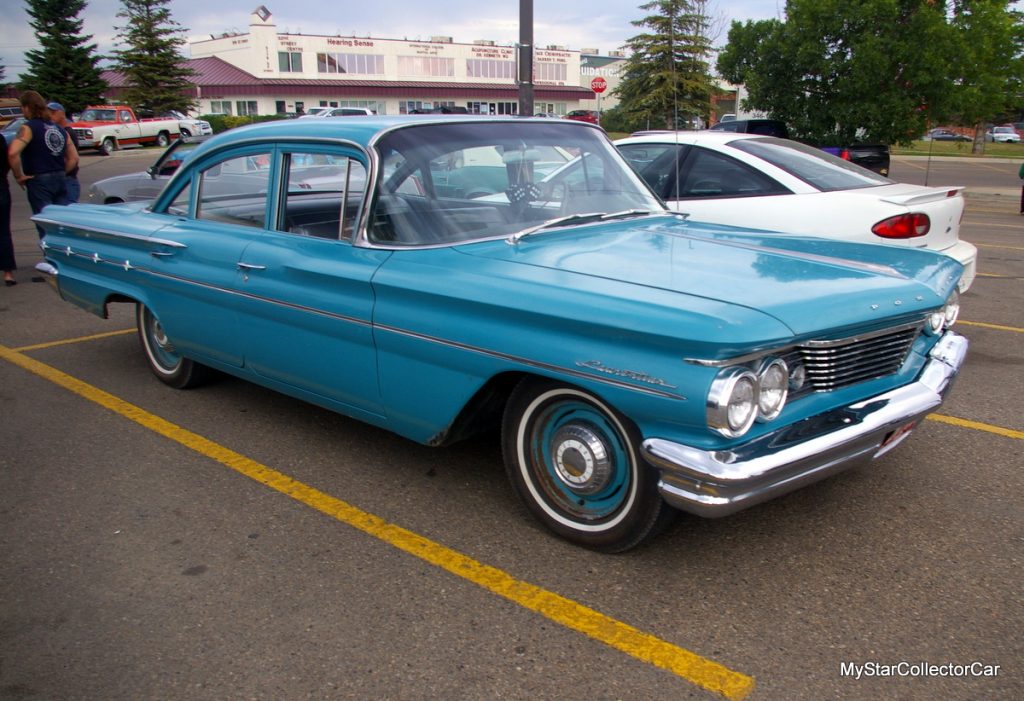 He resisted the urge to slam it, paint it flat black, and shove a Chevy small block under the hood to replace the six-cylinder. His attitude was exactly why MyStar wanted his story 12 years ago, because preserving history makes sense with a solid car–even if it has four doors.
MyStar did an owner's story about a 1956 Dodge Custom Royal four-door sedan in January 2010. This finned beauty came with a Gen I hemi from the factory, so that automatically made it cooler.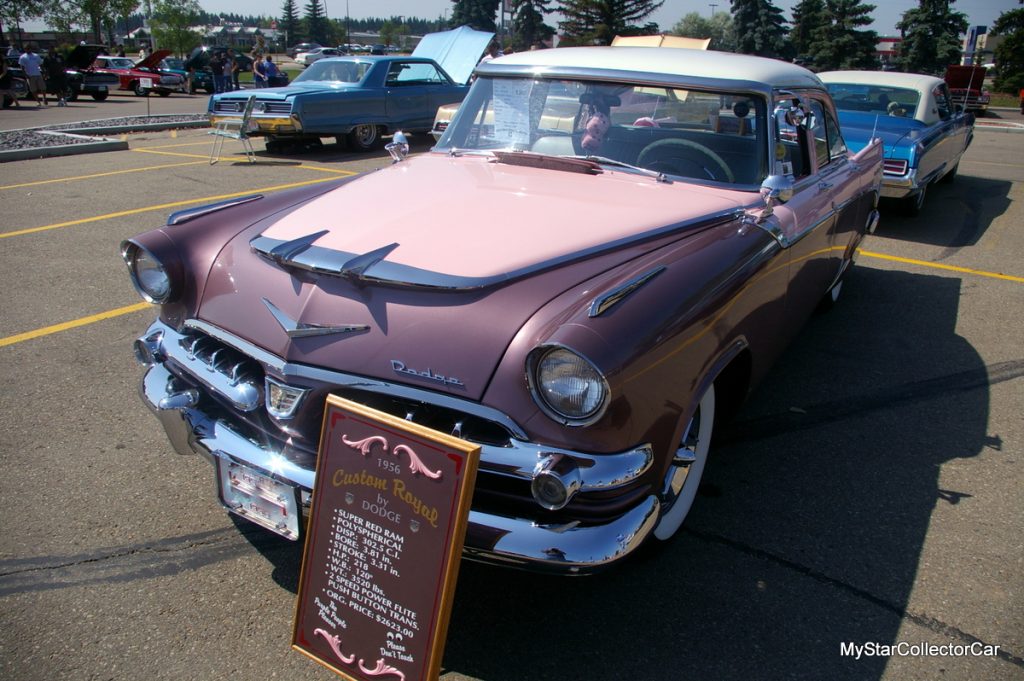 The other thing is that it survived with its hemi intact because 4-door sedans routinely coughed up their engines to donate to street rod and drag strip projects. This more-door survived with all its parts–that was a remarkable feat back in 2010–and it still is remarkable in 2021.
There was another more-door Mopar story in January 2010. This was a 1960 Dodge Pioneer four-door with a two-owner history.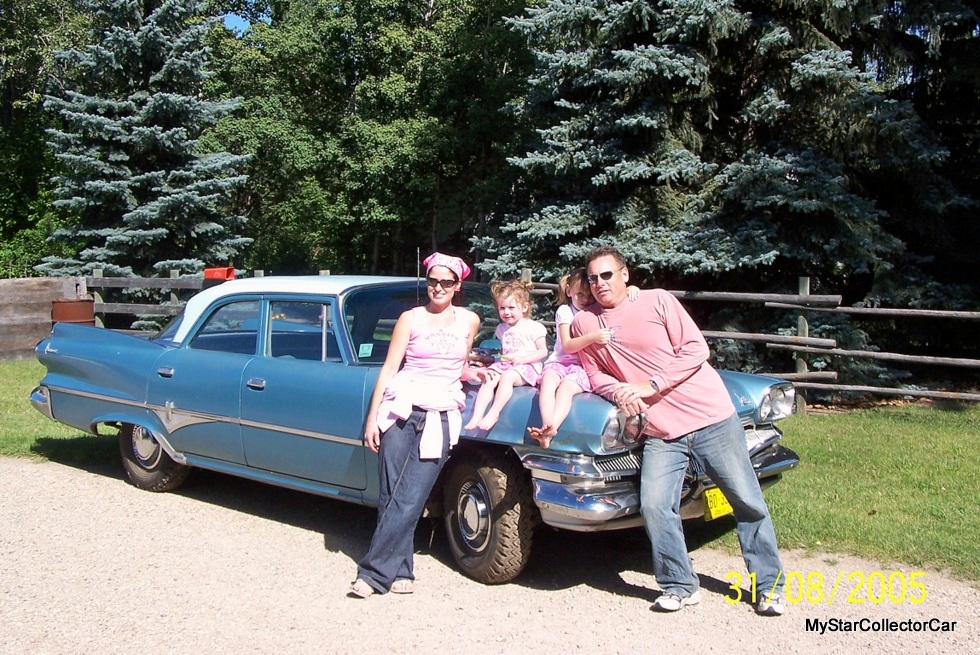 It was a low-mileage survivor, and the story practically wrote itself. In this case it did write itself because the guy who bought it was a world class children's author, so he wrote the story about his connection to this old Dodge. Bear in mind MyStar rarely accepts guest writers, but his offer to tell his story was too good to turn down.

The final Mopar story from the past was–you guessed it–another Mopar sedan from February 2011. This was a barebones 1962 Plymouth Savoy 4-door sedan.
Nobody invests in the restoration of a stripper sedan unless there's a strong personal connection to the car. In this case the Plymouth was his dad's last car, so the car stayed in the family for decades–but it was far from mint after years of different family members behind the wheel.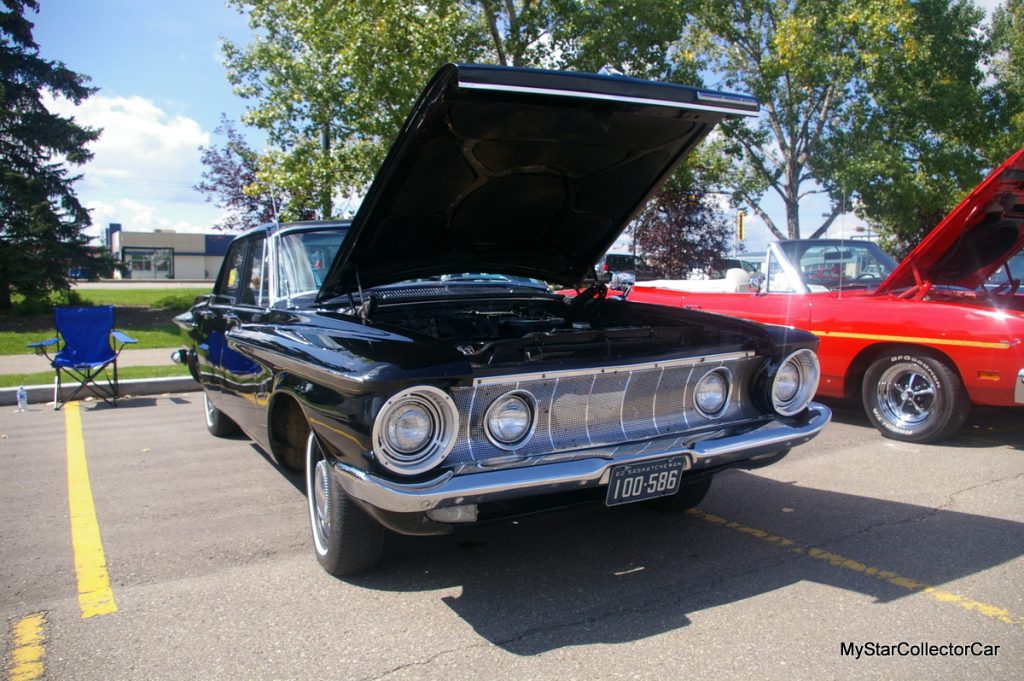 The bill was massive to restore this car, but that wasn't the point because it wasn't done as an investment–it was done as a tribute.
That's the point.
By: Jerry Sutherland
Jerry Sutherland is a veteran automotive writer with a primary focus on the collector car hobby. His work has been published in many outlets and publications, including the National Post, Calgary Herald, Edmonton Journal, Ottawa Citizen, Montreal Gazette, Saskatoon StarPhoenix, Regina Leader-Post, Vancouver Sun and The Truth About Cars. He is also a regular contributor to Auto Roundup Publications.
Please re-post this if you like this article.