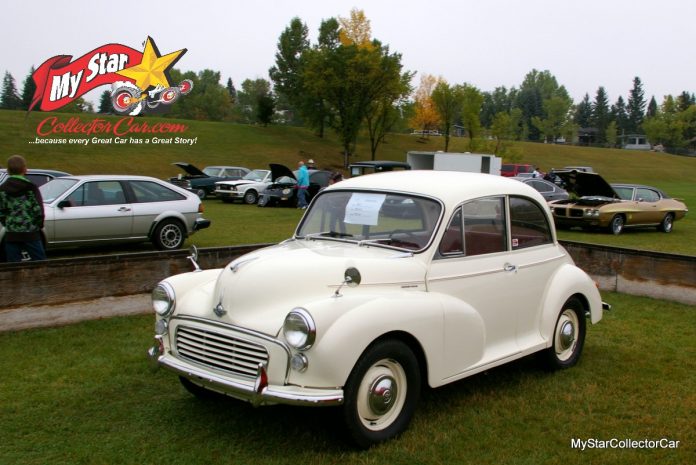 MyStarCollectorCar would like to dive right into the "Moggy" nickname controversy and attach the handle to the famous second-generation Morris Minor compact cars built in jolly old England from 1948 until 1971.
Chris Sore is the proud owner of a 1965 Morris Minor–plus he was born in England, but we did not want to subject him to the Moggy controversy and instead concentrated on his amazing little car.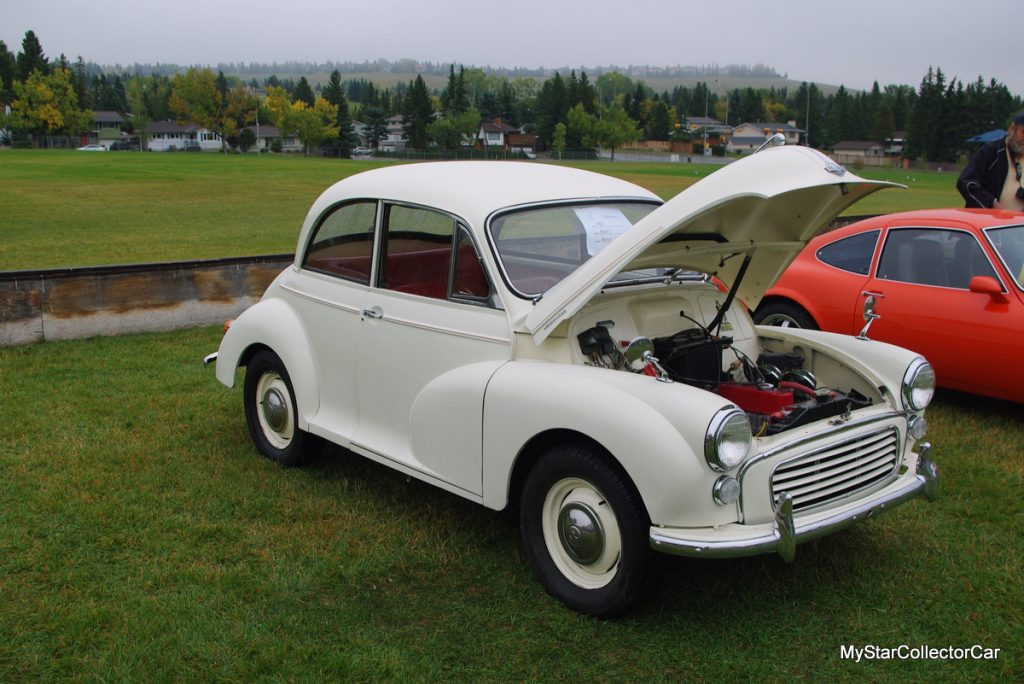 Chris spotted the Morris Minor while he was on another unrelated automotive errand and exclaimed, "That is a Morris Minor!", a reaction that got the attention of the middleman seller. The actual owner of the Morris was undergoing some serious financial issues, so he was a motivated seller. It would be accurate to say Chris was not looking for a Morris Minor, but he was an eager buyer when he got an opportunity to purchase the little British car from his homeland.
Morris Minors were built to compete directly with the VW Beetle, so they were small, under-powered and delivered excellent gas mileage during any leisurely excursion in one of these terminally cute compacts.
Chris lives in a large western Canadian city that has a freeway-like system of commuter roads where the speed limits are beyond the top speed of a factory Morris Minor, so his Moggy required a few enhancements to keep up with traffic flow.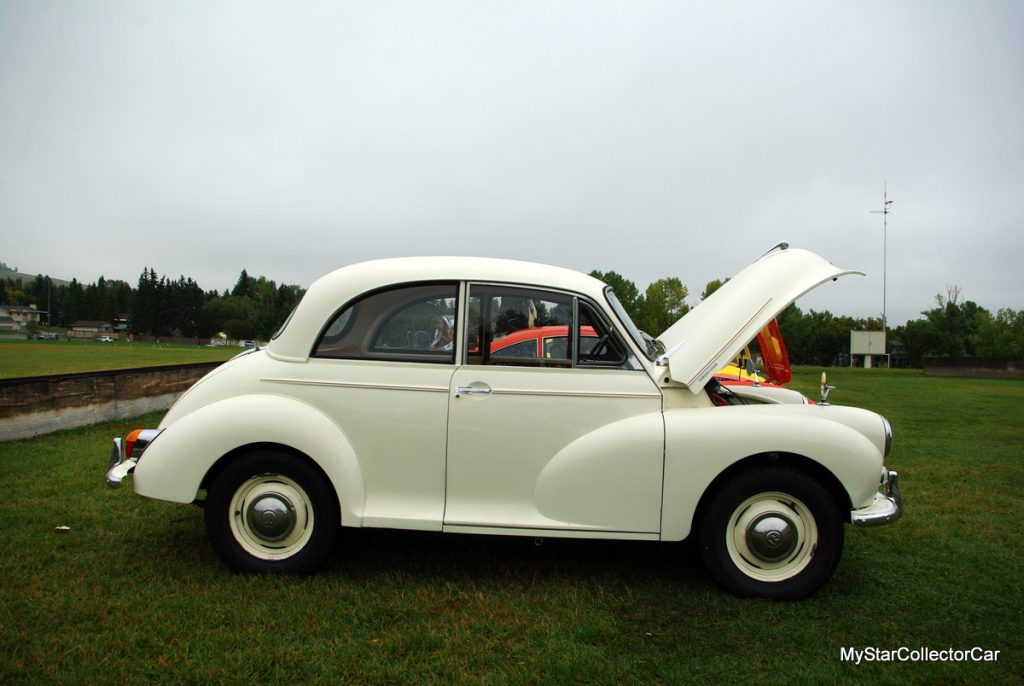 The Morris was upgraded to a 1275 cc MG Midget engine bored out to a 1340 cc mini monster for extra horsepower. Chris added a Datsun 5-speed manual transmission to drop the RPMs in the car and give it higher top speeds with less stress on the tricked-out engine.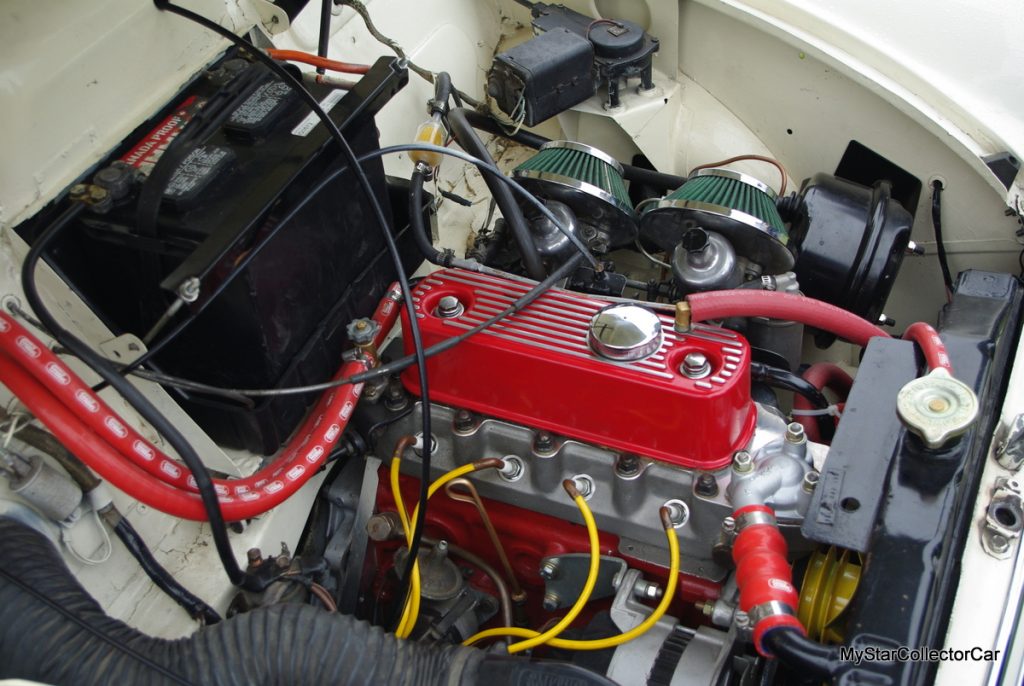 The 5-speed tranny was only built for the 1979-81 Datsun 210 models and is a rare commodity in the car hobby because of its efficiency when couple to a small engine. Incidentally, joining a Japanese car transmission to a British sports car engine required an aftermarket adapter to complete the task, but it gave the Morris Minor more speed on the highway.
In fact, Chris chose to keep his foot out of the Moggy's gas pedal when he hit 115 km/h (about 70 mph) with the Morris Minor's new engine/tranny combination because he will need to upgrade the front steering and suspension so they can handle the higher speeds.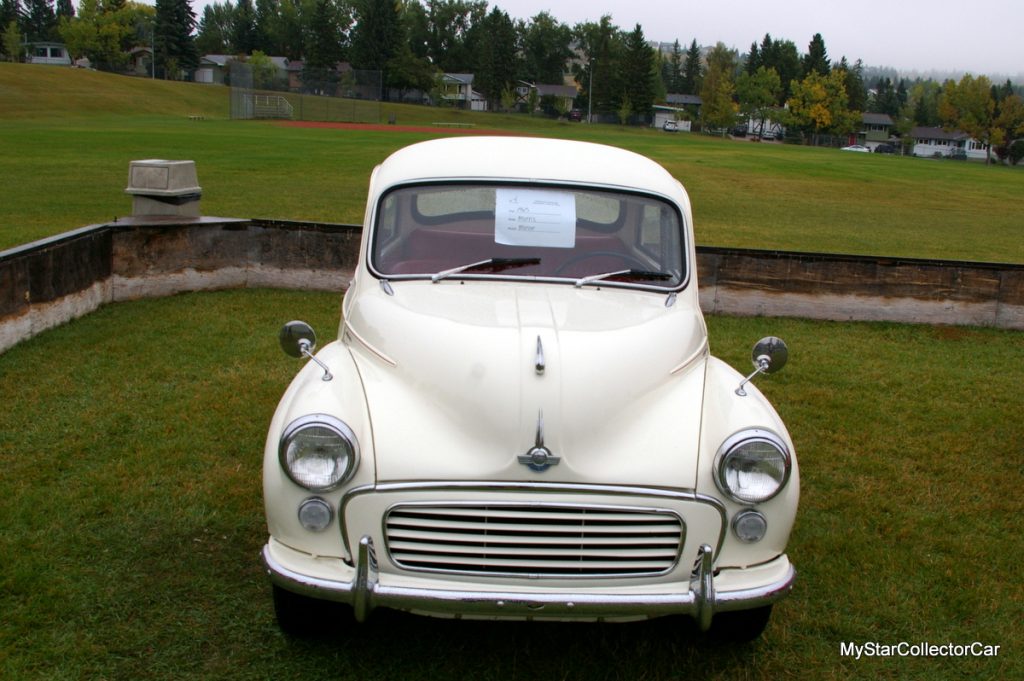 However, the car has a better front disc/rear drum brake system to slow it down faster than its stock brakes.

Chris takes every opportunity to jump behind the wheel of his '65 Morris Minor and drive it during the moderate months of the year in his western Canadian home. He belongs to a local car group with like-minded members who take their vehicles on a scenic road trip every year and his Morris has performed flawlessly on the journey.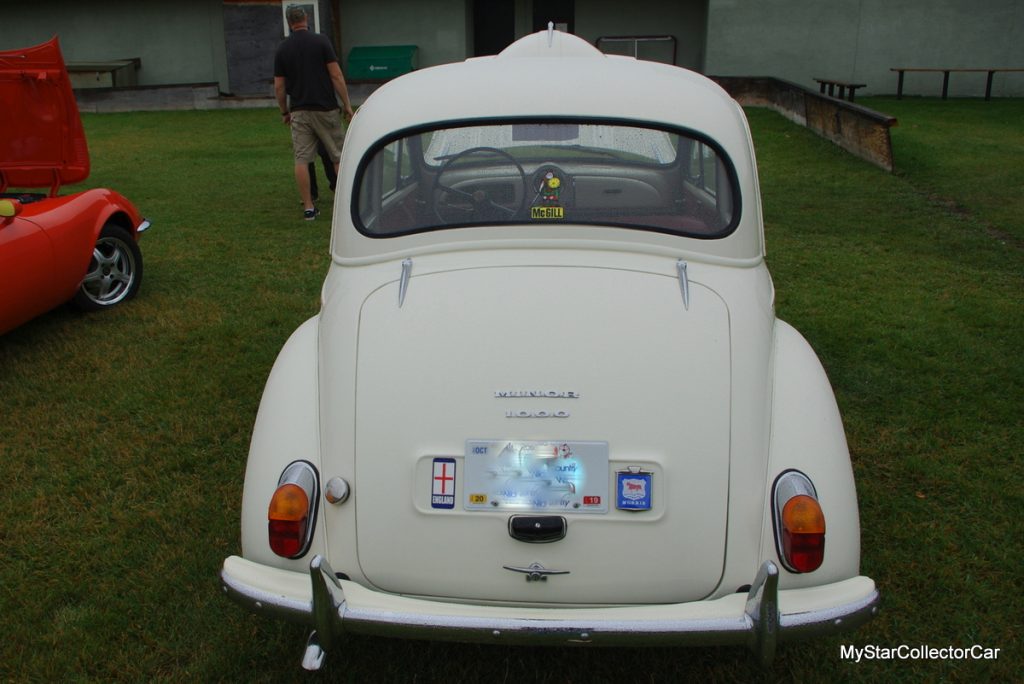 BY: Jim Sutherland
Jim Sutherland is a veteran automotive writer whose work has been published by many major print and online publications. The list includes Calgary Herald, The Truth About Cars, Red Deer Advocate, RPM Magazine, Edmonton Journal, Montreal Gazette, Windsor Star, Vancouver Province, and Post Media Wheels Section.