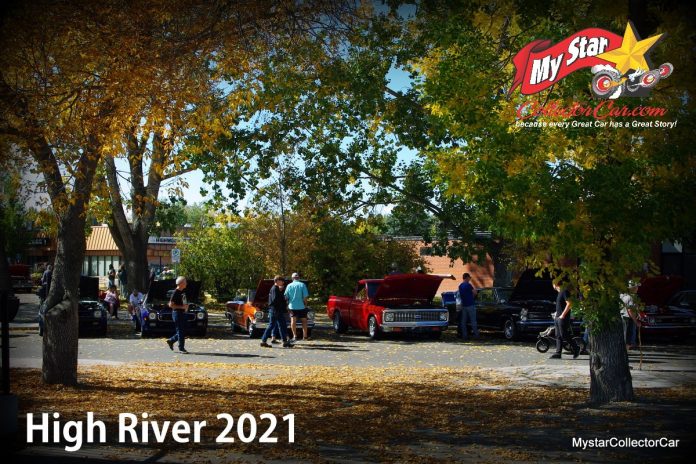 Car show organizers fight an unending battle with the weather gods, particularly when an annual show takes place in late September here in Alberta.
Late September in High River, Alberta Canada can be summer-warm or winter-cold, depending upon the year.
Fortunately, the 2021 edition of the High River show was held in 27-degree Celsius (81 Fahrenheit) temperatures, a warm spell that drew thousands of people to the small agricultural community about 25 minutes south of Calgary.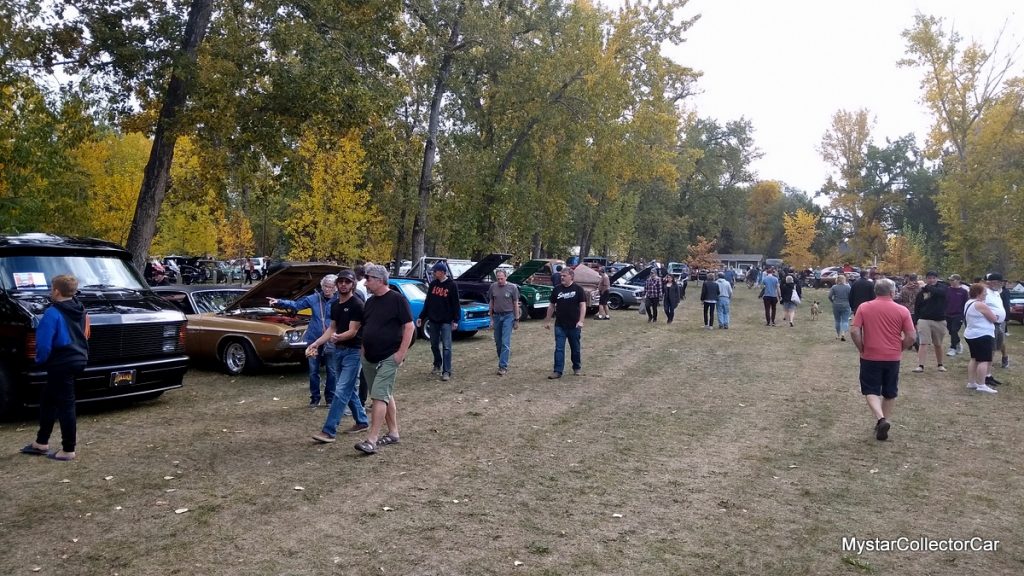 The High River event is more than just a car show and has plenty of outdoor live entertainment and markets to interest non-car people. However, we at MyStarCollectorCar were at the show for the huge number of retro rides at the show and we were blown away by the turnout. 2021 car shows have been hobbled or cancelled by an army of power-hungry bureaucrats, but the High River show was big and beautiful in every way.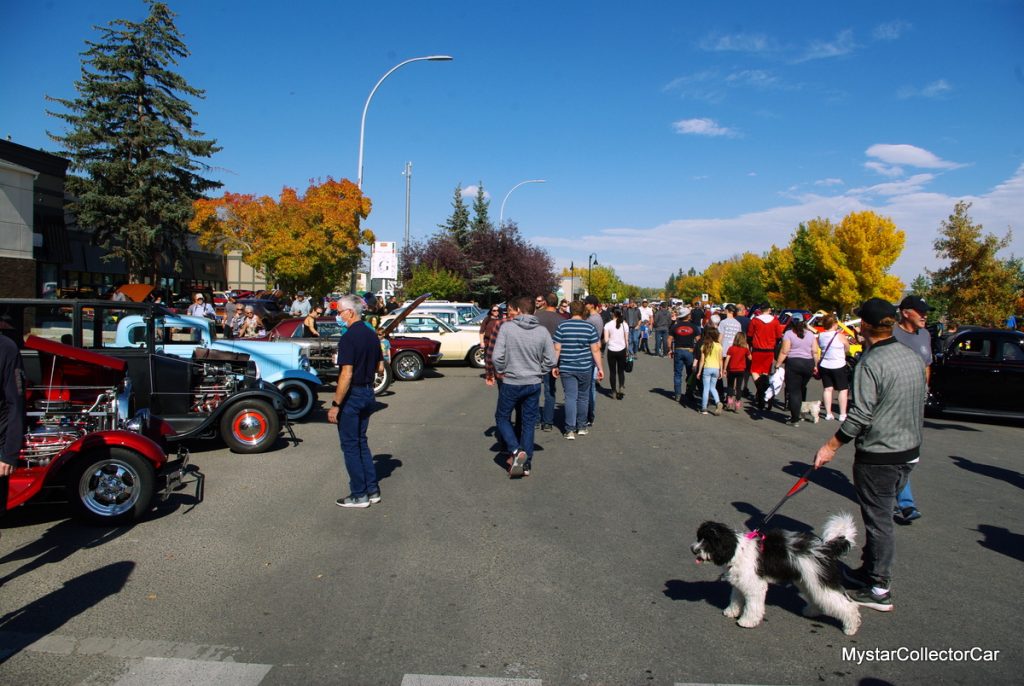 MyStarCollectorCar was even able to finally connect with the owner of a 100% survivor 1966 Mercury Colony Park station wagon. We had chased this beauty's owner for the past 4 years and finally found him at the 2021 show. The High River show is a very big event–and we are not always able to find the owners–but our luck changed this year.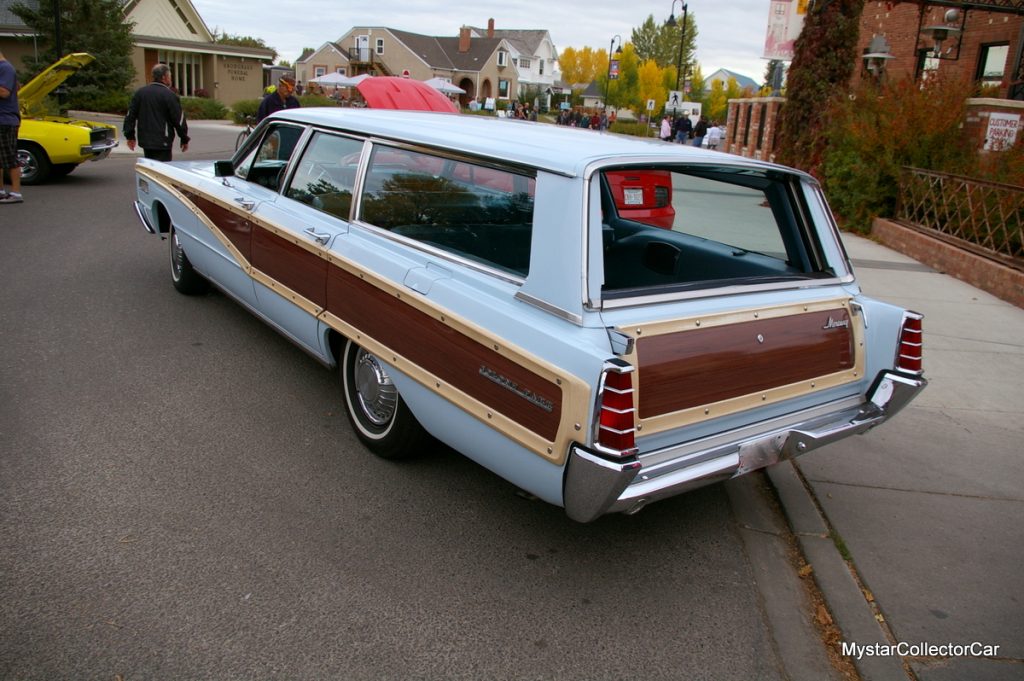 The story behind this very rare '66 Merc wagon was worth the wait and, to be honest, it even surprised us. Look for the '66 Merc long roof in a future MyStarCollectorCar article.

A 1968 Dodge Charger RT will always be a conversation piece in car guy circles, especially when it still has its factory 440 cubic inch big block under the hood.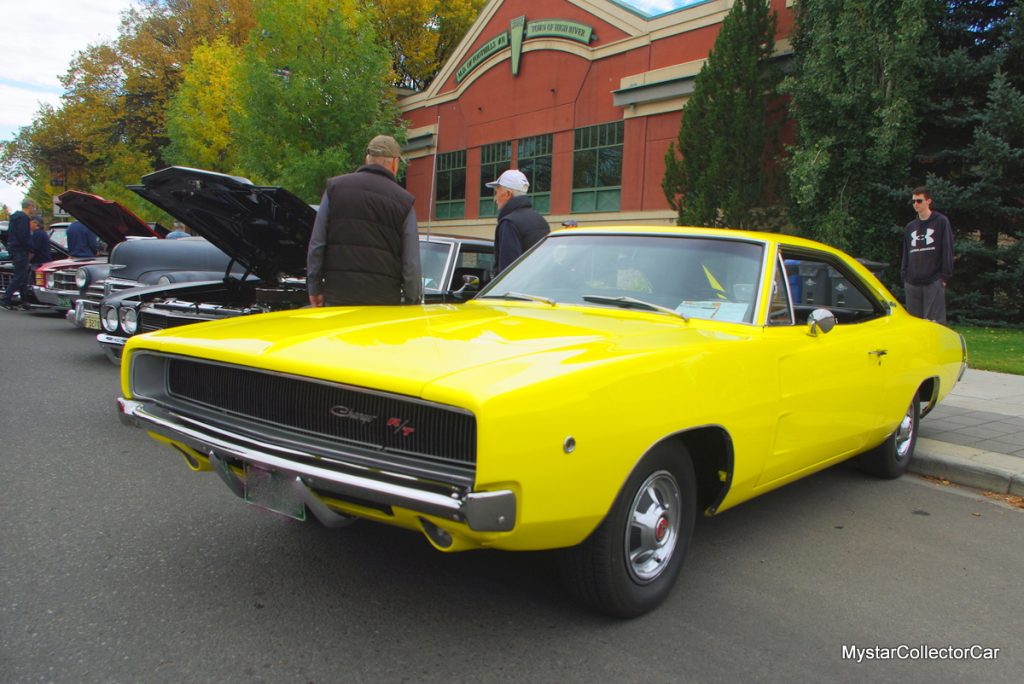 MyStarCollectorCar will fill in the blanks about how and why it was able to survive 53 years (and counting) on the road in a future feature.
One of the most unique vehicles MyStarCollectorCar has even encountered at a car show was at High River. It was a 1954 Chevy 210 rat rod with a chalkboard paint job and a wild comic book hero interior that captured the interest of every kid within 3 blocks of the '54 Chevy.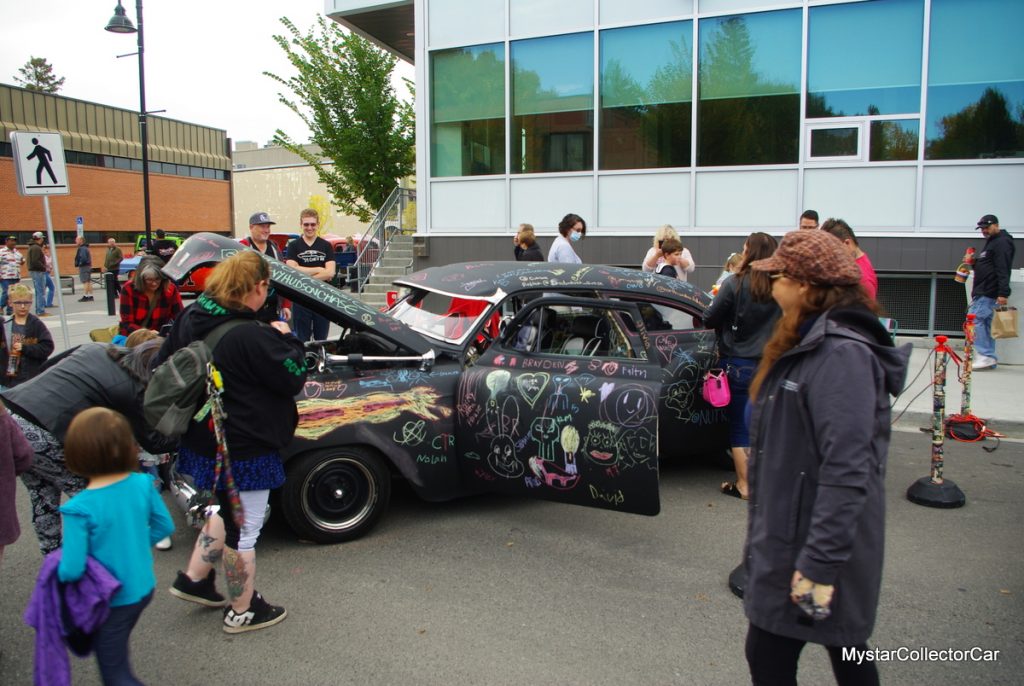 Chalkboard paint allowed anybody with a piece of chalk to decorate or autograph the Chevy's exterior and it was a huge drawing card for kids of all ages. Look for its complete story in an upcoming MyStarCollectorCar article.
A 1970 Dodge D-500 heavy truck was a large-and-in-charge guest at the High River event.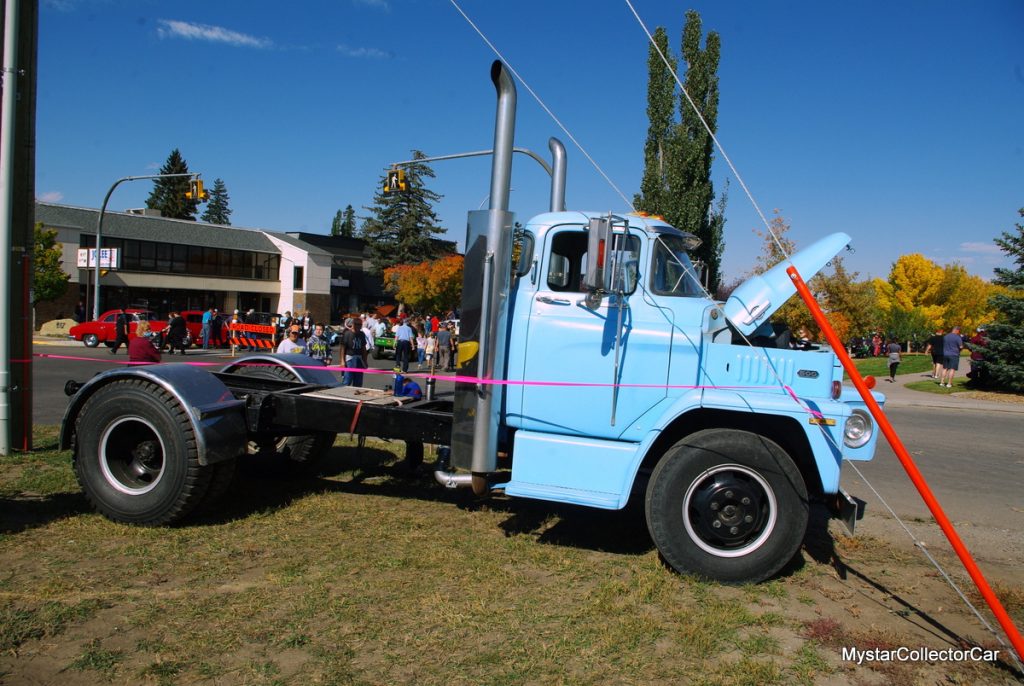 This big truck was a father-and-son project that started out as a "what-if" and got serious enough to complete a wild resto mod with a major powertrain swap that will be part of the future MyStarCollectorCar feature about the big rig.
Another truck resto mod used to be a hard-working 1949 Dodge ½ ton farm truck that has been with the same family since the late 1960s.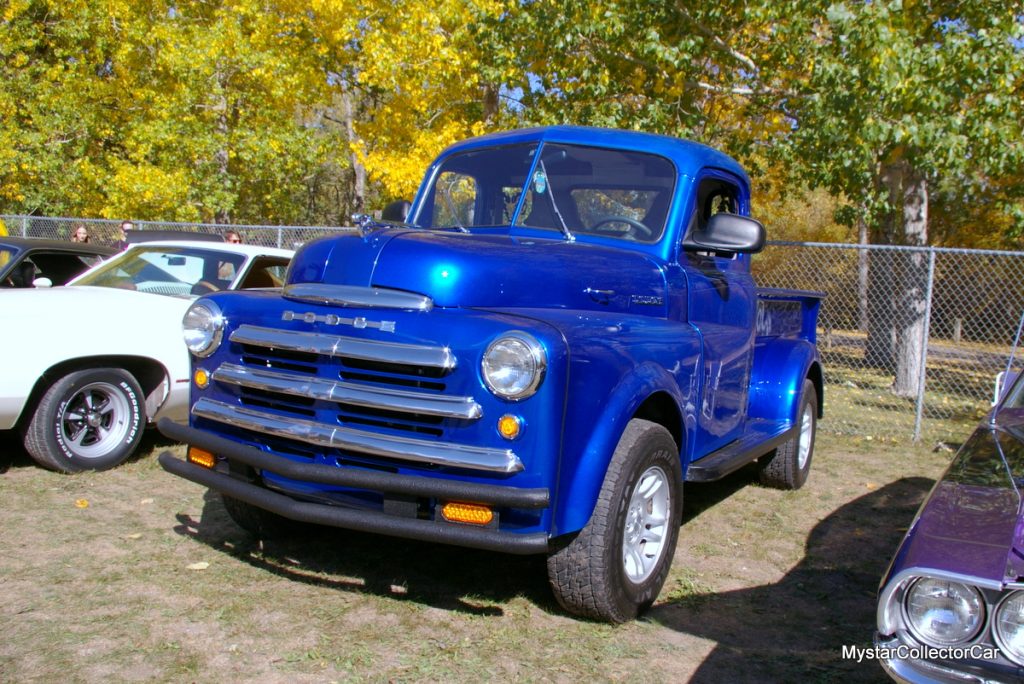 The son inherited the truck from his late father and made some major changes to the '49 Dodge pickup over a four-year project that was completed in 2010. Learn about this very cool custom pickup in a future MyStarCollectorCar piece.
A 1971 Hemi Cuda tribute car honored its old school E-body muscle car stablemates and turned plenty of heads at the High River show.
Its owner was justifiably proud of his tribute Cuda and will tell its entire story in a future MyStarCollectorCar article.
General Motors did not build a crew cab in 1948, but the owner of a custom '48 GMC crew cab proved it could be done 73 years later when his creation attended the 2021 High River show.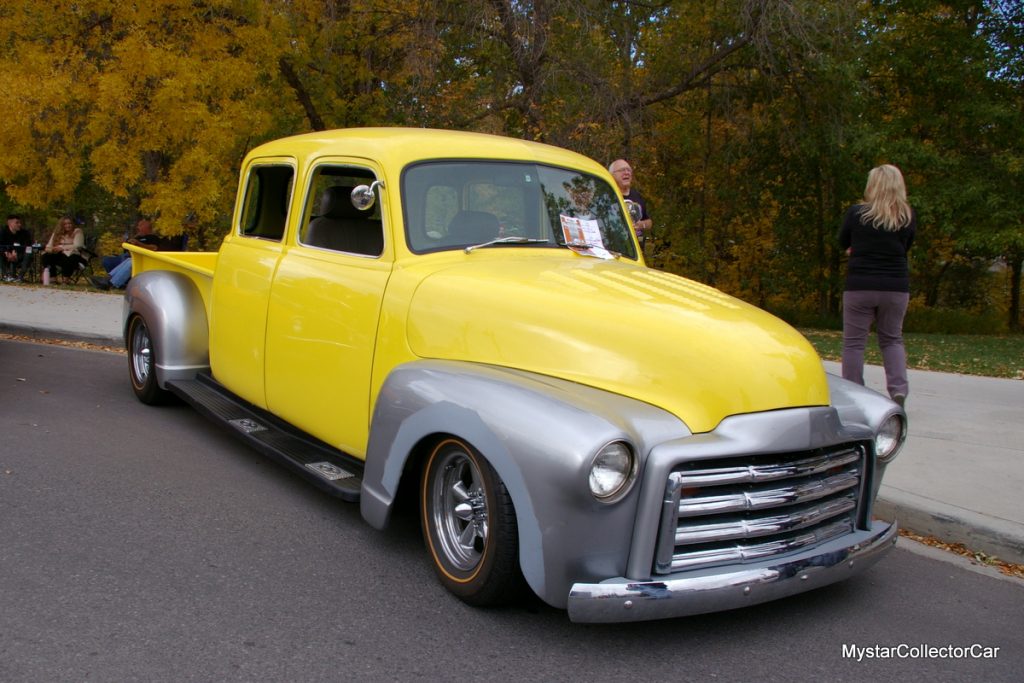 It was not an easy process, but the owner's crew cab project was close enough to the finish line to drive, so MyStarCollectorCar managed to get its story for our readers. Stay tuned for this one.
As mentioned earlier, the High River car show is a massive event, but we were fortunate enough to eventually connect with the owner of a bright yellow 1963 Plymouth Belvedere that was a former ¼ mile track car and is now a barely civilized road car. The muscled-out '63 Plymouth is our final addition to the lineup from one of our favorite annual shows. Look for its entire story in a future MyStarCollectorCar article.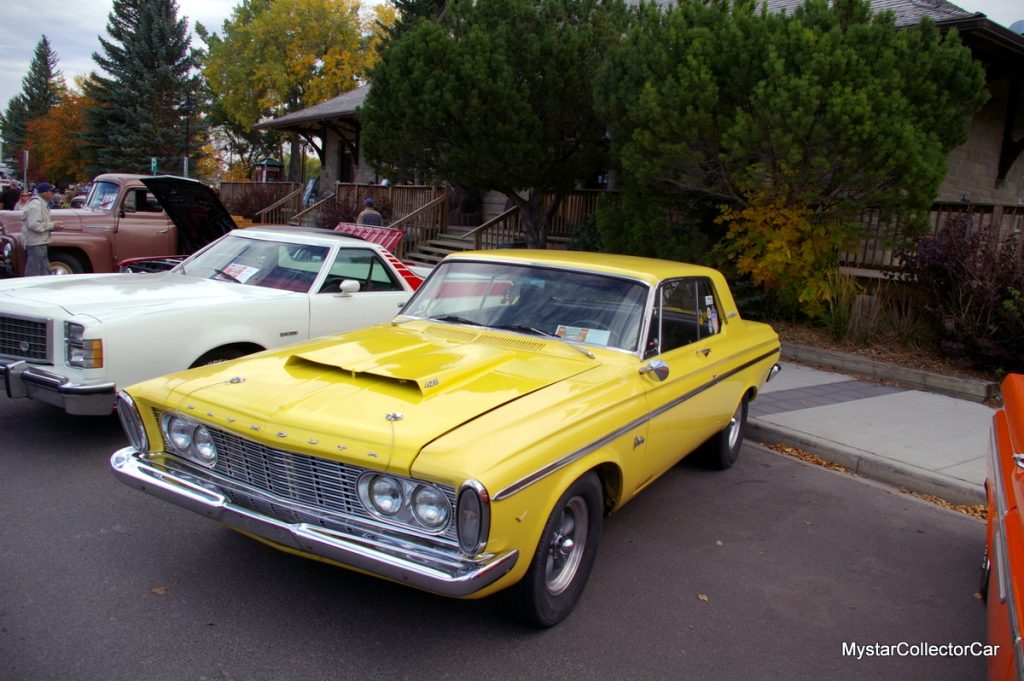 BY: Jim Sutherland
Jim Sutherland is a veteran automotive writer whose work has been published by many major print and online publications. The list includes Calgary Herald, The Truth About Cars, Red Deer Advocate, RPM Magazine, Edmonton Journal, Montreal Gazette, Windsor Star, Vancouver Province, and Post Media Wheels Section.