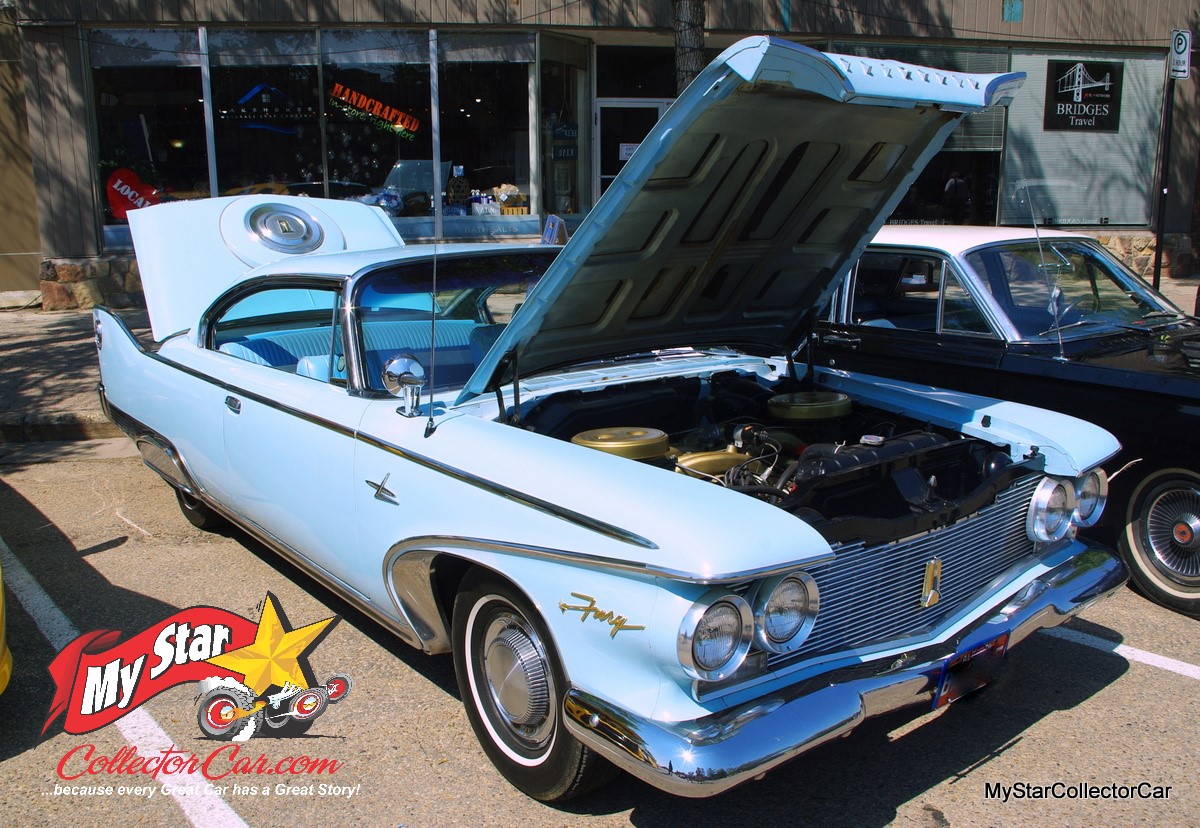 Car projects are just that–car projects–unless you find one that is so good you can't realistically call it a project.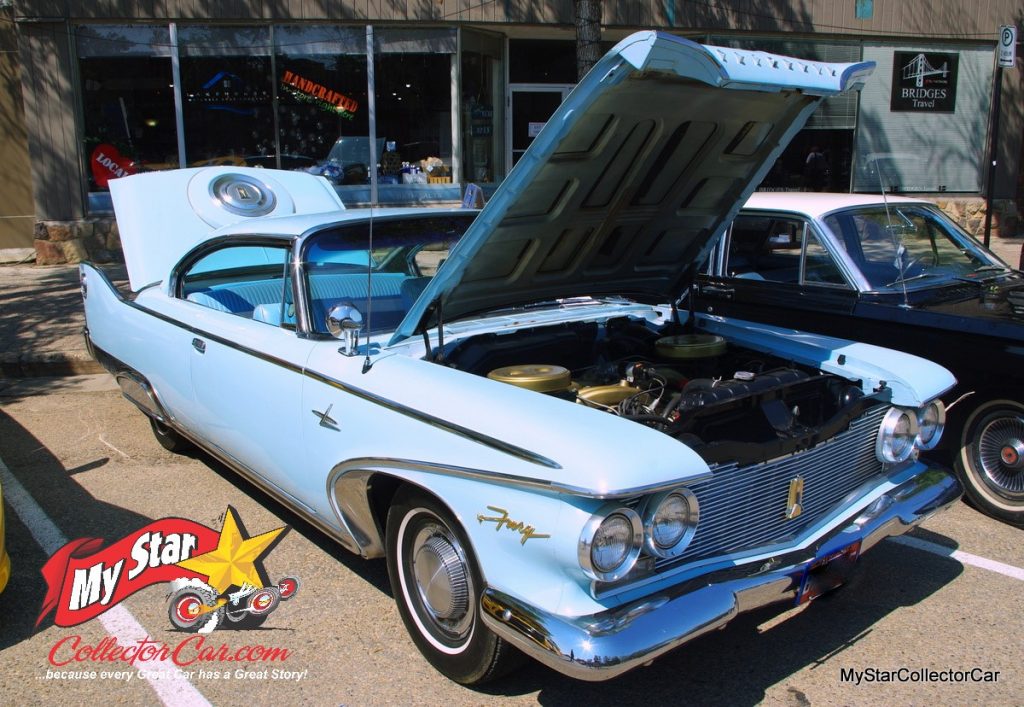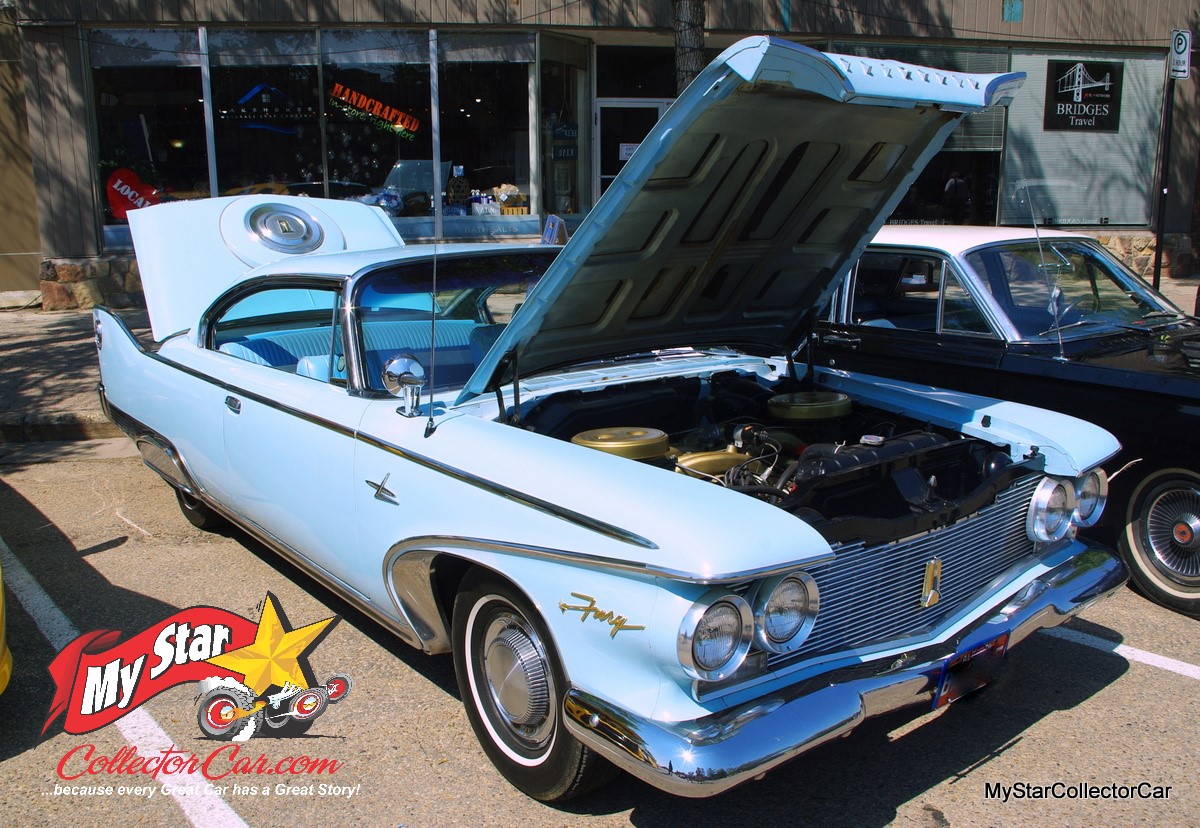 Howard Hildebrandt is a huge fan of fin cars. His connection to this classic era at Chrysler goes back to his youth when a local car dealer had brand new Forward Look fin cars on his showroom. Howard's personal link to the '60 Plymouth Fury came when his brother drove a demo '60 Fury 4-door hardtop home while working for that same dealer.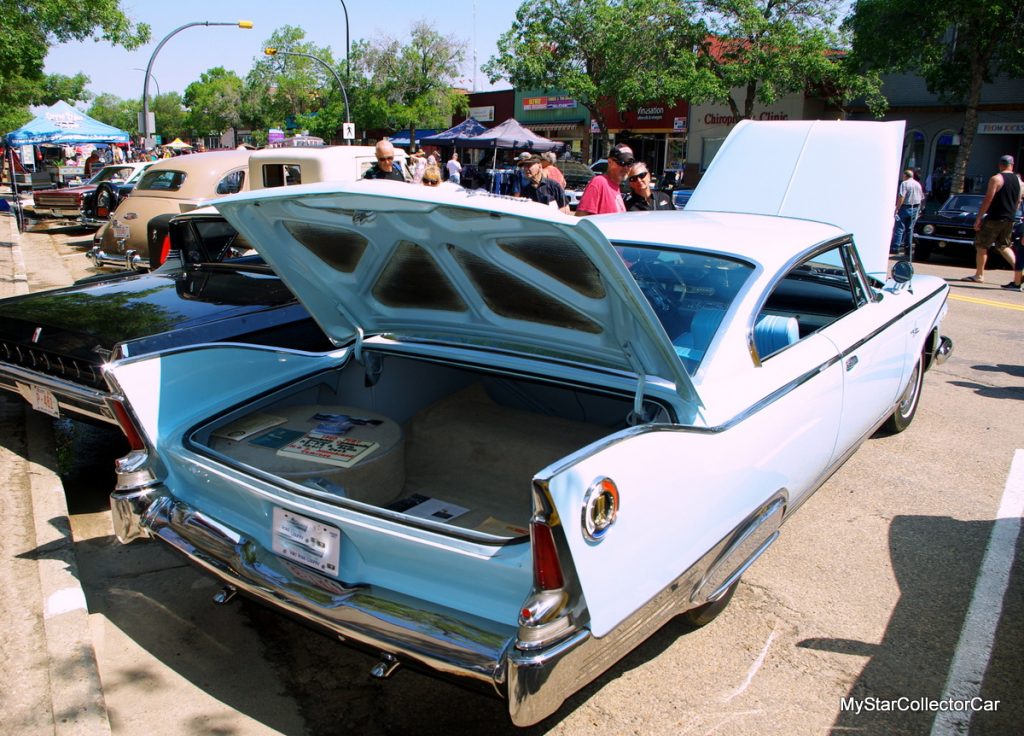 Howard found this incredible '60 Fury two-door hardtop close to home back in 1985. It was originally from Oregon and Howard said it had been stored indoors for its whole life, so the Fury didn't show any wear and tear from the elements.

The car was painted back in the 1970s and still wears that same coat of light blue paint. Howard pointed out a few spots where the original pale creamy yellow paint showed through, but for a 46-year-old finish, the car still has curb appeal. Howard has addressed a few problem areas, but not much has changed on the finish since 1975.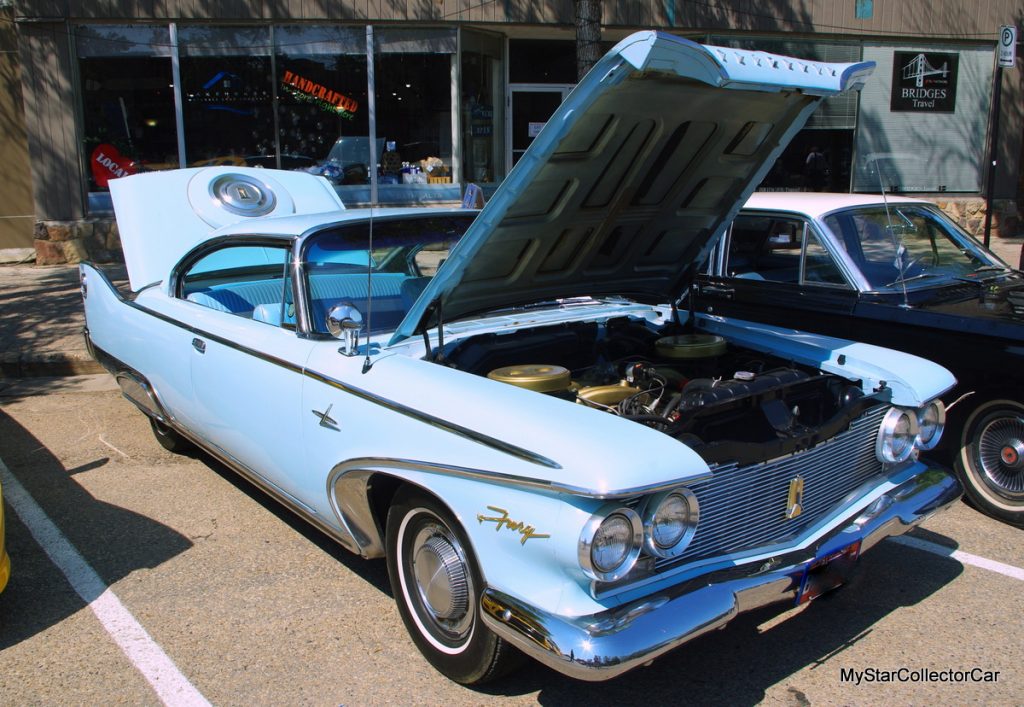 This is a 361 cubic inch SonoRamic V-8, so it has the cross-ram induction, dual quad (two 4-barrel carbs) option. These cars were beasts back in 1960–you could call them 1st generation Mopar muscle and this one runs like it was tuned up a few hours ago, but Howard said he's done very little to the carbs over the last few years.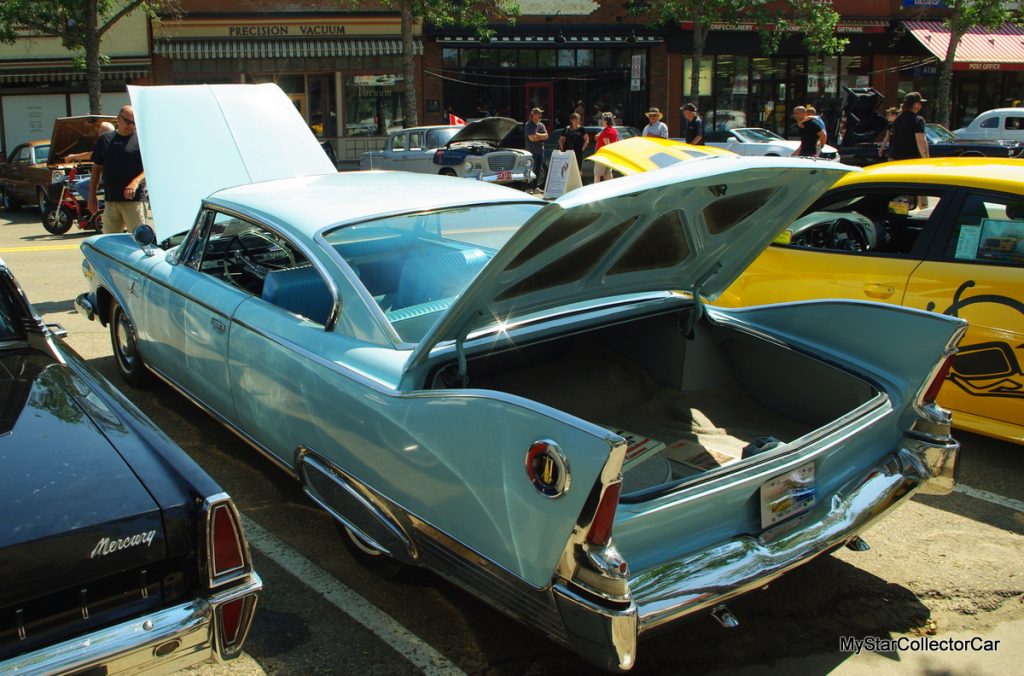 Howard believes the secret to success is using 94-octane gas, because the Fury once sat for two years and fired right up after the long hibernation.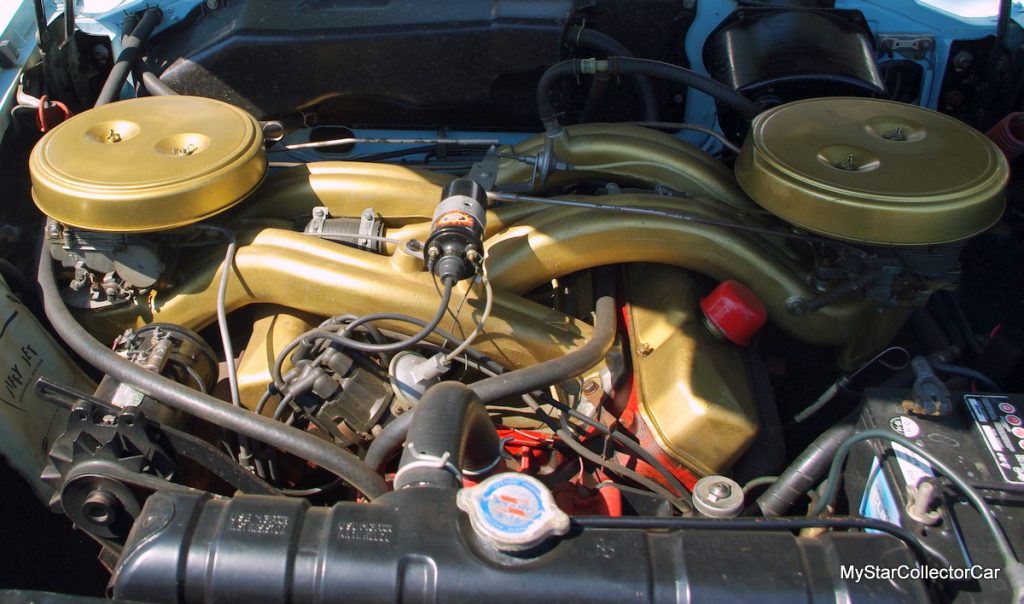 Howard has owned the Fury so long he once used it as a promotional vehicle for a car wash he used to own years ago. He said he'd park it in front of the business and "draw people in like crazy".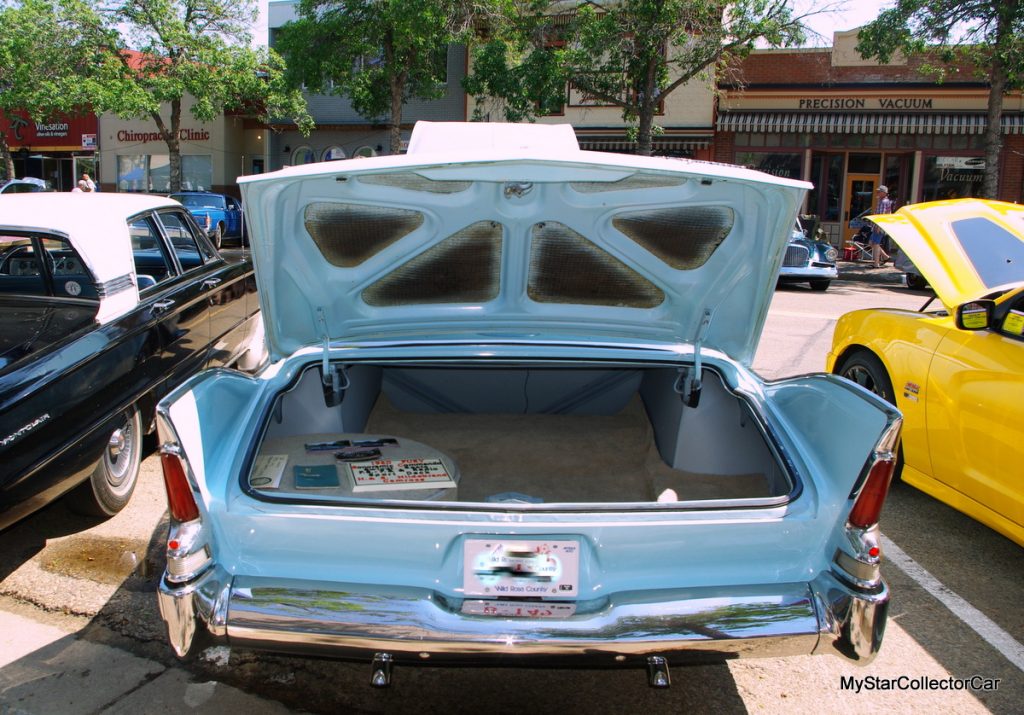 The windshield was a big issue because the original bubble windshield was destroyed after a gravel truck through up a rock and shattered the glass. The replacement didn't have the bubble, but Howard admits, "most people don't know the difference".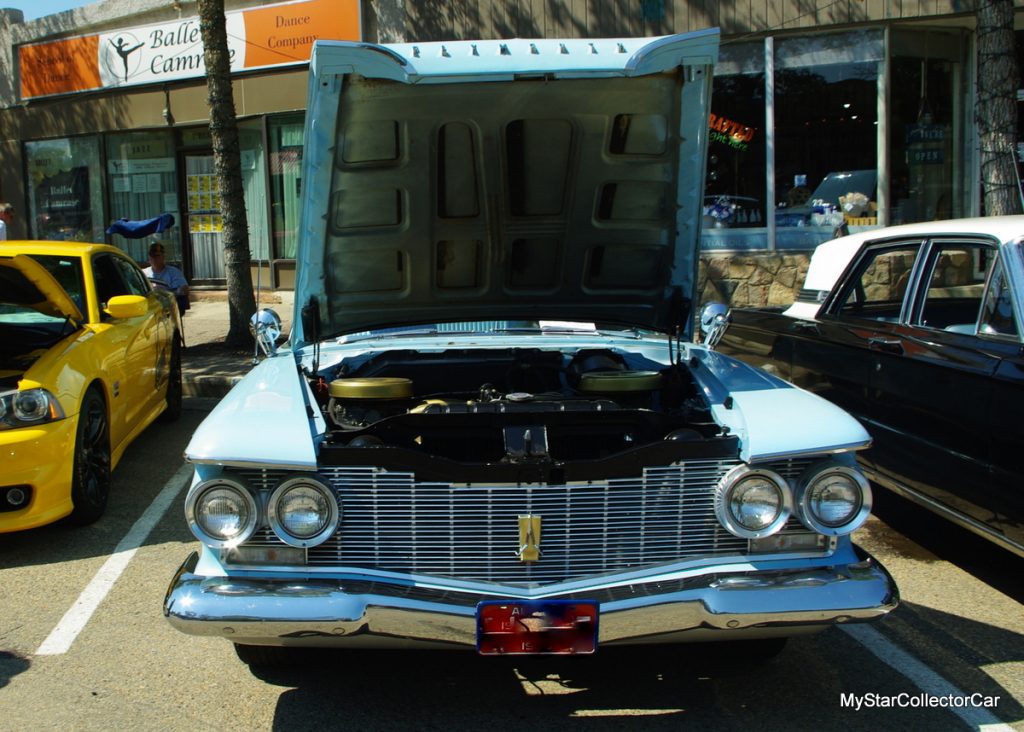 Howard resists doing anything to the unrestored car, but he finally had to replace the original upholstery. Howard said he "tried to get as close as possible to the original look" and to the average onlooker–he succeeded. He also had to source a passenger side SonoRamic fender badge–long before parts like that disappeared completely.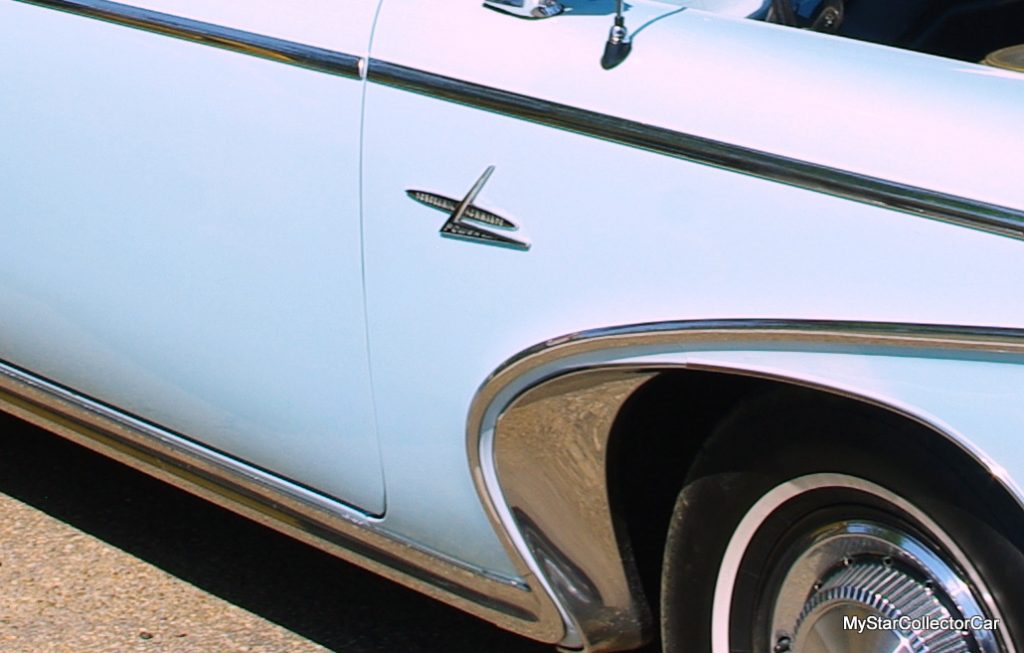 That parts supply paid off recently because Howard started the Fury and heard the sound of a bad water pump, but he's been in the fin car game so long he found a new one on his shelf.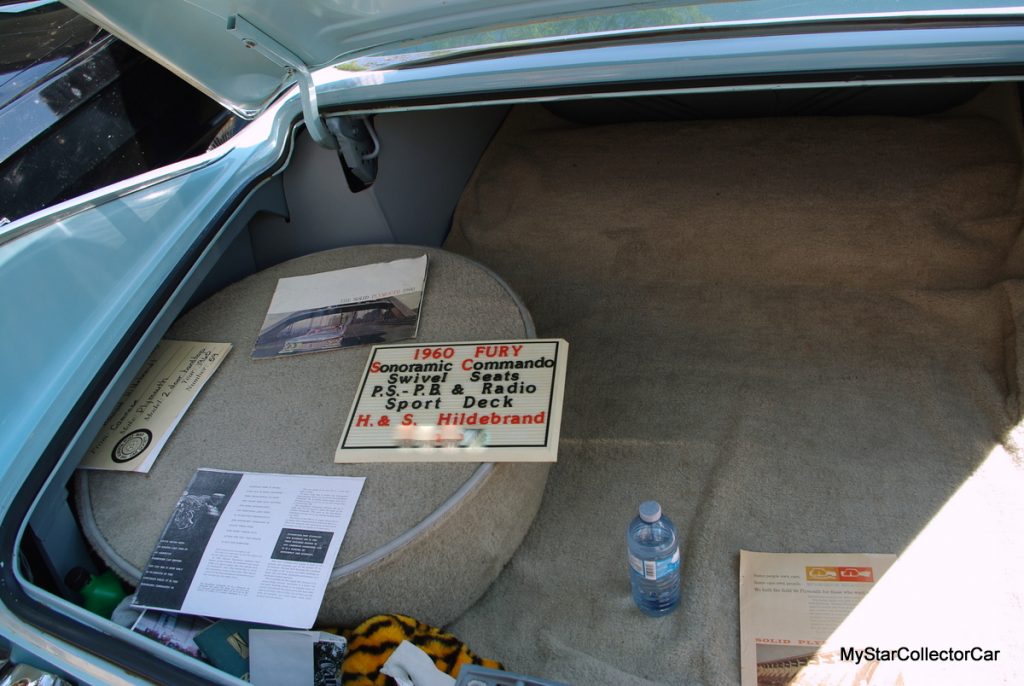 Howard knows he's been incredibly lucky with this unrestored Fury because all he's had to do is basic maintenance like new brakes and a new coil over the years. There's a secret to success when you own a car like this Fury that asks so little in return for so much.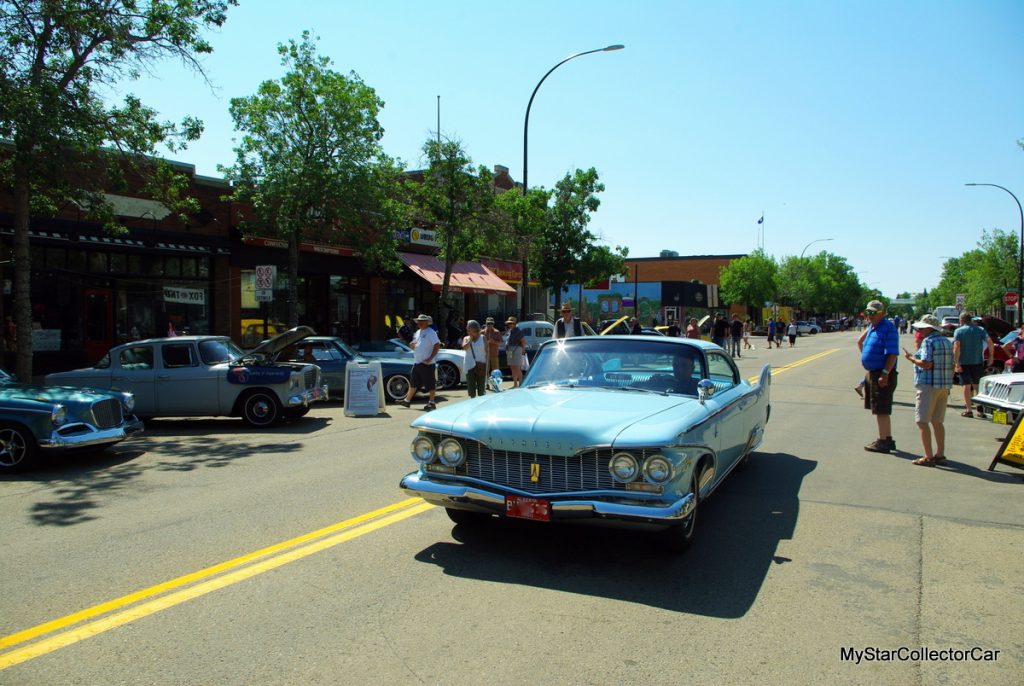 Never mess with perfection.
By: Jerry Sutherland
Jerry Sutherland is a veteran automotive writer with a primary focus on the collector car hobby. His work has been published in many outlets and publications, including the National Post, Calgary Herald, Edmonton Journal, Ottawa Citizen, Montreal Gazette, Saskatoon StarPhoenix, Regina Leader-Post, Vancouver Sun and The Truth About Cars. He is also a regular contributor to Auto Roundup Publications.
Please re-post this if you like this article.