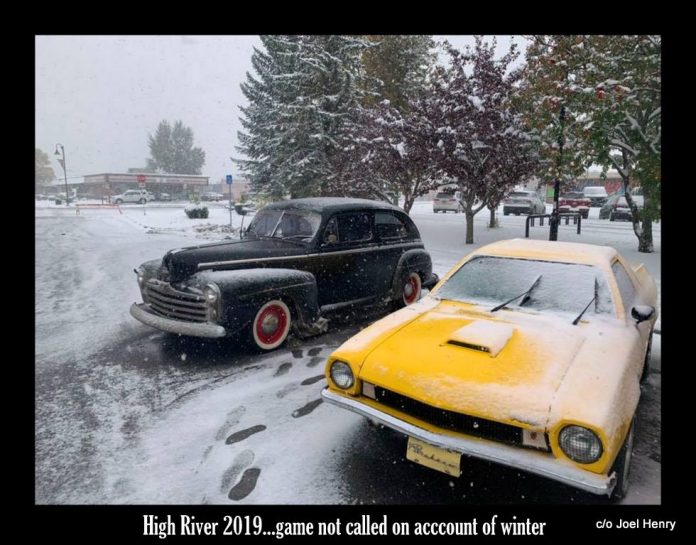 One of our favorite car shows is the annual High River, Alberta car show because the entire community gets involved in this event.
The car show is part of a larger commitment by High River to open its doors and give visitors a taste of small-town hospitality at its finest.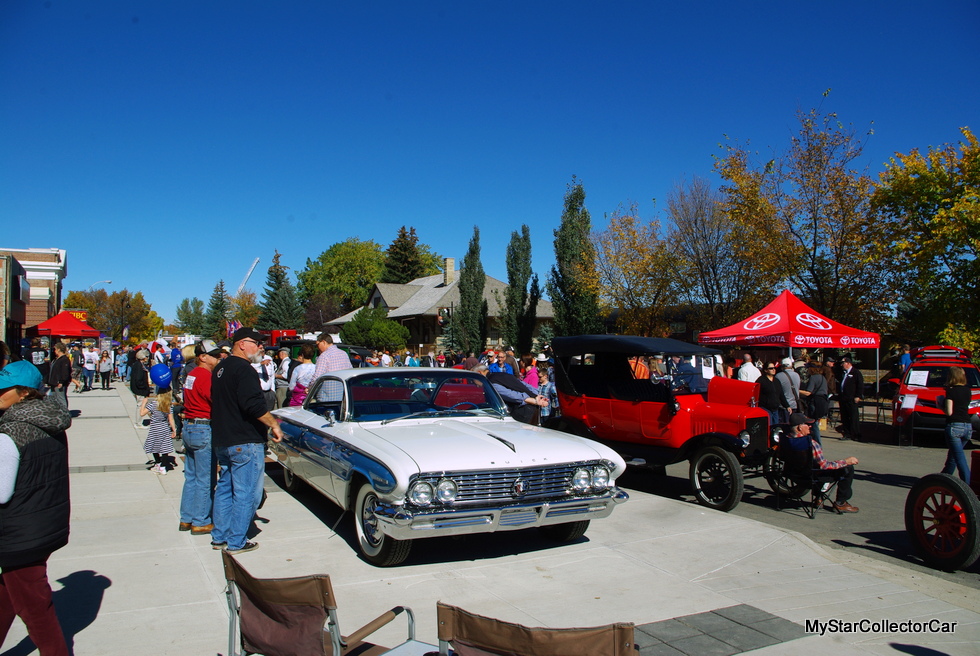 High River offers its entire downtown area and its magnificent park to entrants in their car show, along with a stage that showcases local and regional talent. It is a winning formula that draws thousands of people to High River so they can enjoy an excellent afternoon in a smaller Alberta community that enjoys easy access to the large city of Calgary, Alberta.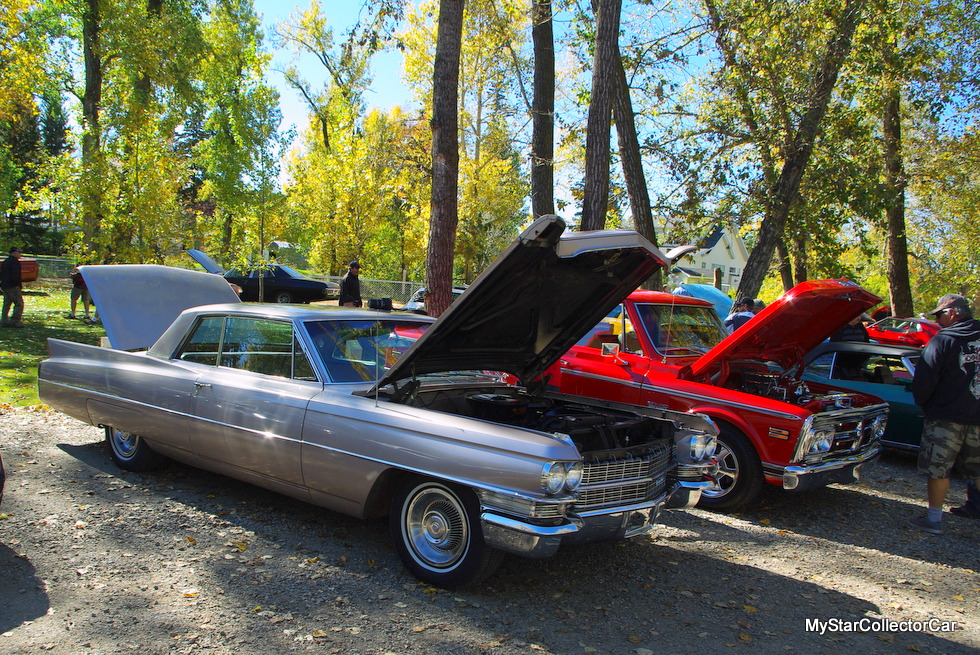 Plenty of car guys and girls from southern Alberta attend the High River show because it has grown into one of the last big shows before the snow starts to fly in this region. Fortunately, High River has won the weather lottery over the years and reaped the rewards of mild sunny days for many of their events.
Last year was a major exception to this warm weather trend because of cold and wet weather. My region was even worse because we had snow accumulating on the ground and I know snow is death for car shows.
I decided to phone a famous fast food restaurant franchise in High River so I could talk to somebody from that business who had no interest in old cars. A disinterested high school girl answered the phone and I knew I had the right person because she was undoubtedly more interested in the technology found in her new cell phone than the technology found in an old car.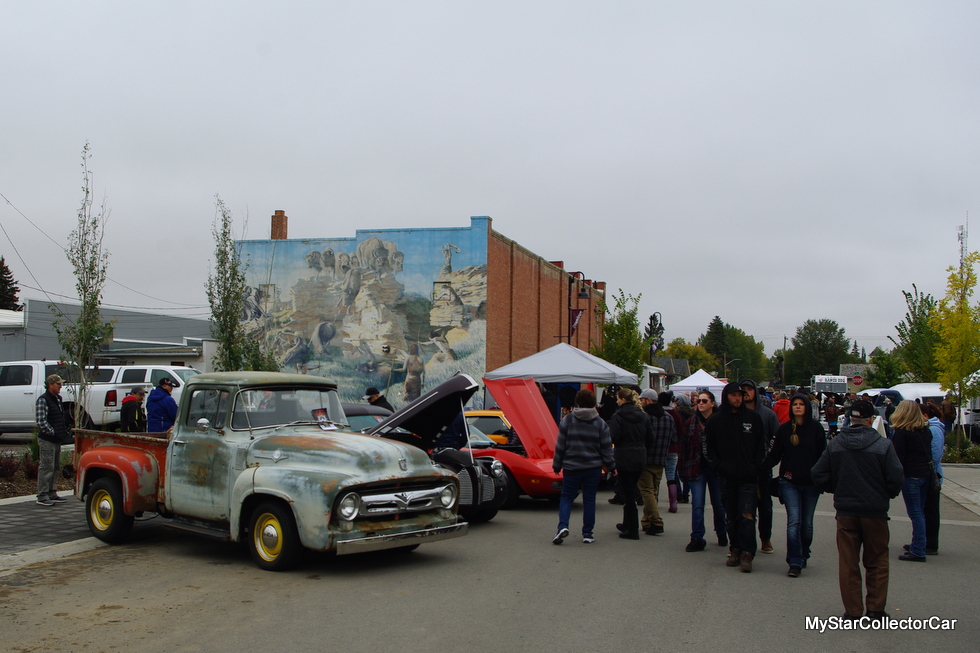 I asked her if they had snow on the ground in High River and she assured me that rain was the most miserable form of precipitation in her town that morning. I followed up with a pretty basic question: "Have you noticed any old cars in town today?"
She had noticed a number of old cars in High River that day (last year's annual car show) so we decided to make the 2-hour trip to their car show because of its past reputation as a great event at the tail end of the season here in Alberta.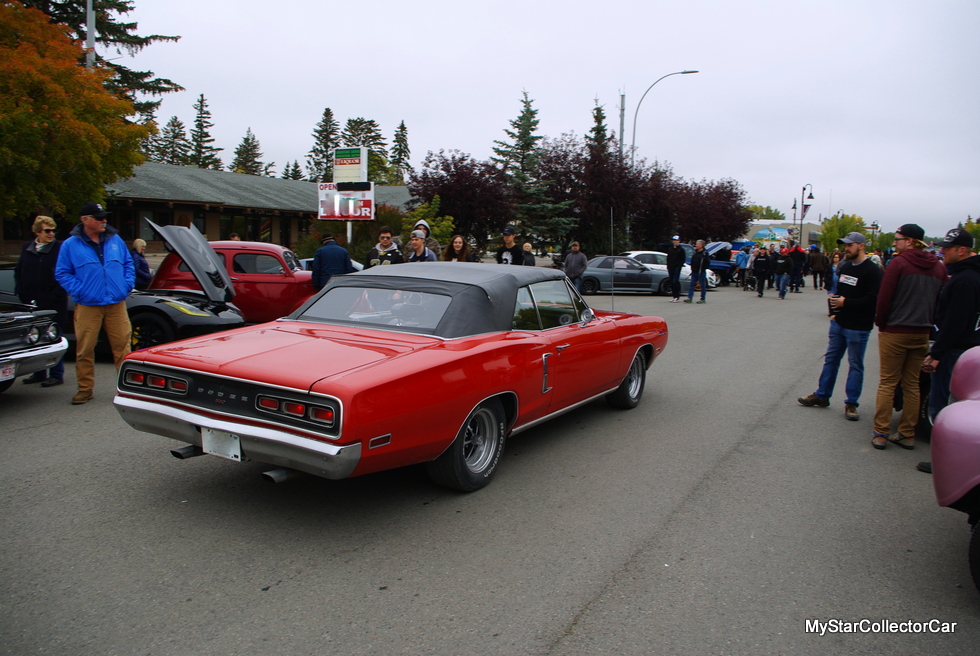 There were indeed old rides and rain with no snow when we arrived at the 2018 High River show-but attendance was dramatically decreased compared to previous shows that were blessed with good weather. The park area has always been one of the more crowded regions at the High River car show because it is an amazing location to park the classic vehicles.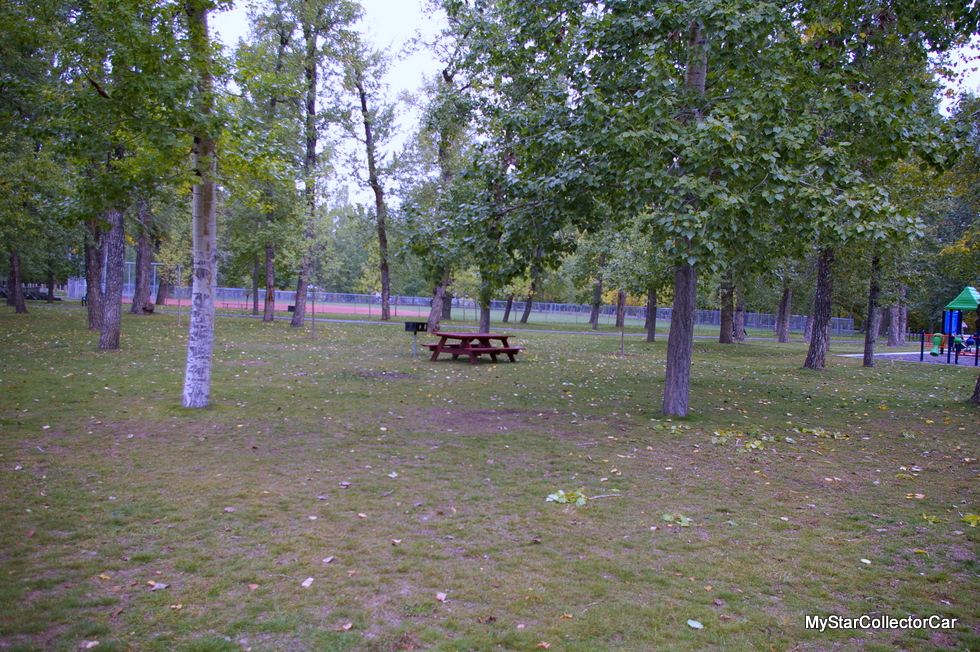 However, the picturesque park was virtually empty in 2018 because of the poor weather. This year's High River show was held in even worse weather because a heavy snowfall warning was issued before the weekend show and, unfortunately for the High River car show organizers, the weather people were correct.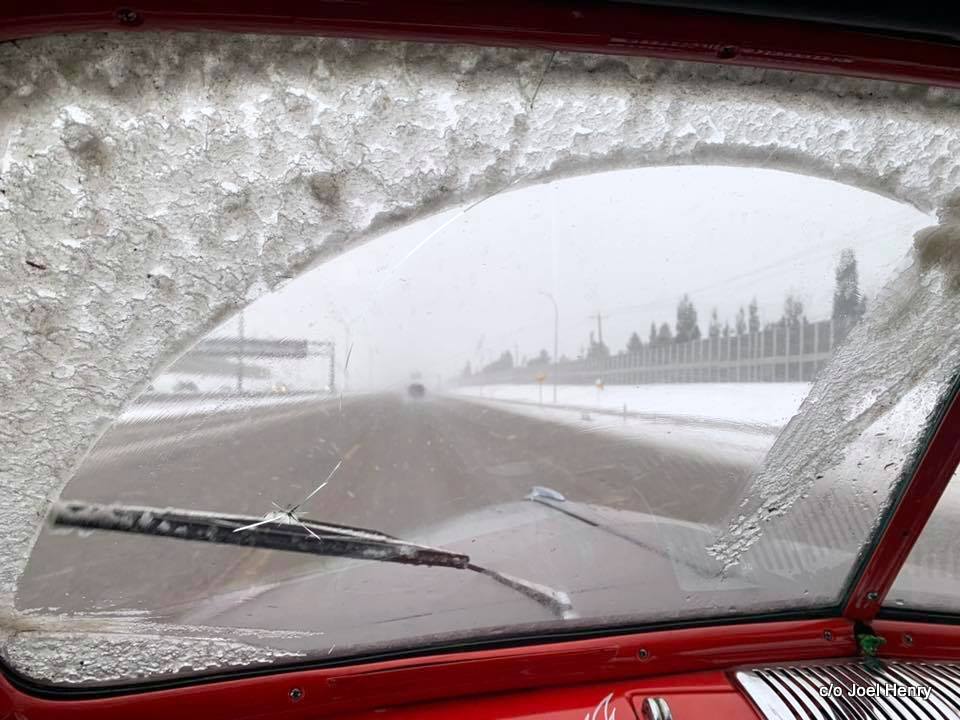 The grim result was a fraction of the entries went to the High River show and many visitors (including us here at MyStarCollectorCar) stayed home this year. We get plenty of feedback about the annual car show season because we attend so many of them and the one issue that arises more than any other is a rain date for shows because car guys do not drive in the rain.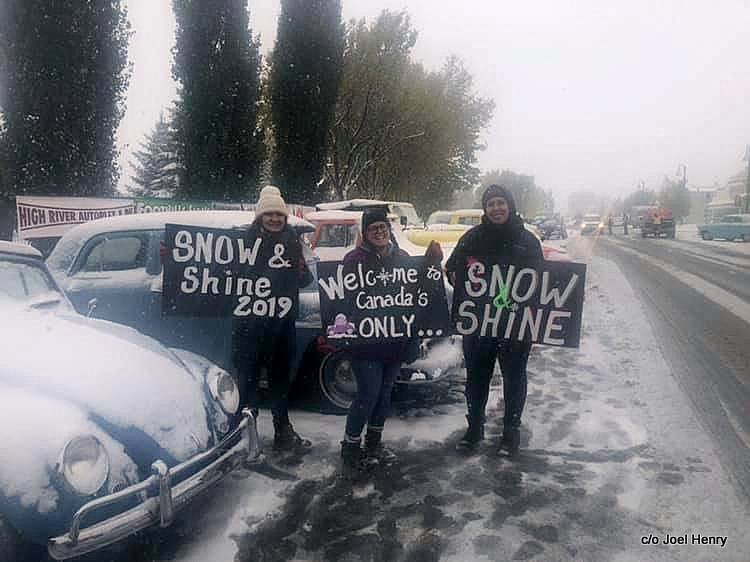 And they really hate snow.
BY: Jim Sutherland
Jim Sutherland is a veteran automotive writer whose work has been published by many major print and online publications. The list includes Calgary Herald, The Truth About Cars, Red Deer Advocate, RPM Magazine, Edmonton Journal, Montreal Gazette, Windsor Star, Vancouver Province, and Post Media Wheels Section.