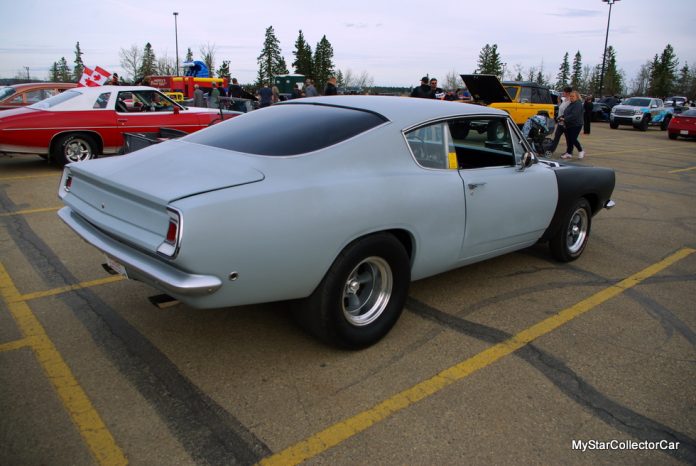 The 1968 Barracuda Super Stock was aptly named the 'A-bomb' because these Mopar A-bodies were monsters at the track.
They plunked an Elephant (426 hemi) under the hood of these Gen 2 Barracudas and history was made.
Daryl Frenette is a major Mopar fan and he has a huge affinity for these A-body 'cudas so he wanted to recreate a 'Day Two' version of the Super Stock legend.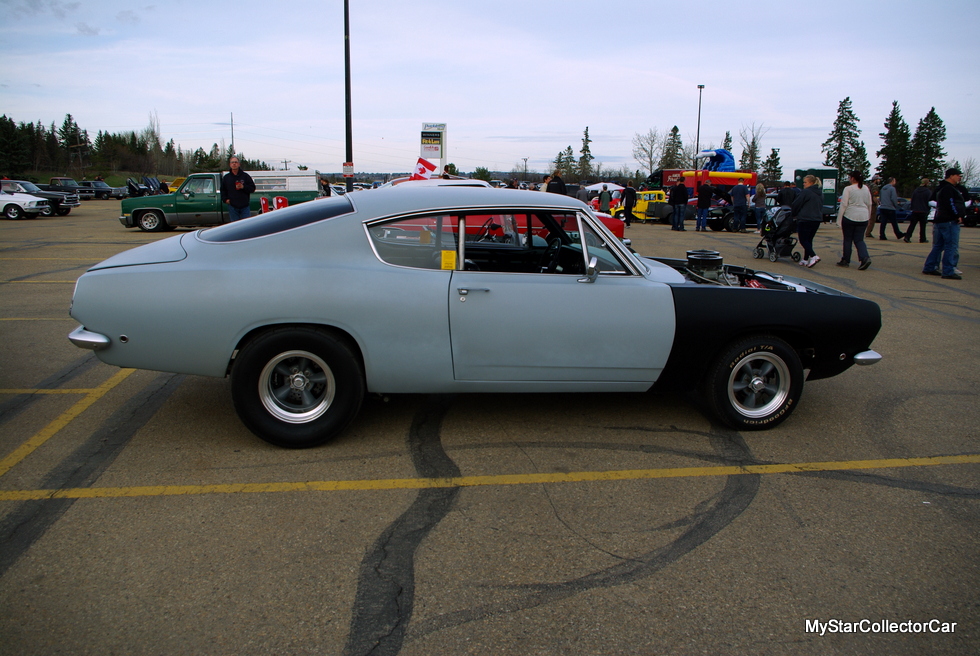 Daryl explained the 'Day Two' concept—he wanted it to look like the day after delivery because the Super Stock '68 Barracudas were sent out with skinny, plain wheels. These were race cars so typically the new owners had the cars jacked up and refitted with racing skins before the sun went down. Daryl wanted to copy that piece of history so his '68 Barracuda has fatter tires and mags— it has the day after delivery look.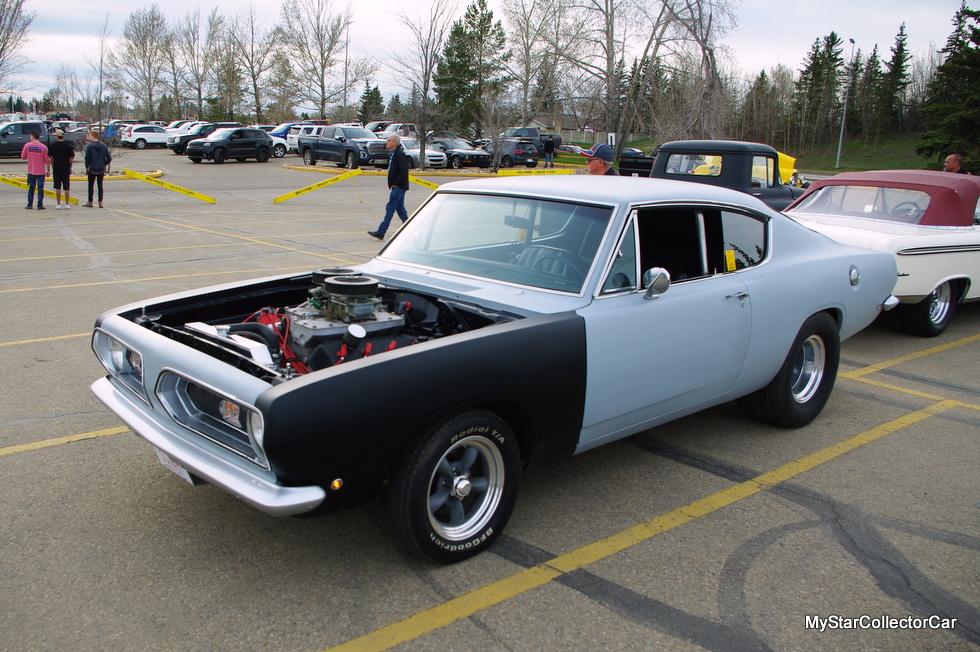 He started with a basket case '68 Barracuda that was originally a 340 car so this tribute car was a massive undertaking. The car had been hit hard on the front end at some point so there was that in its history plus it needed significant panel repair.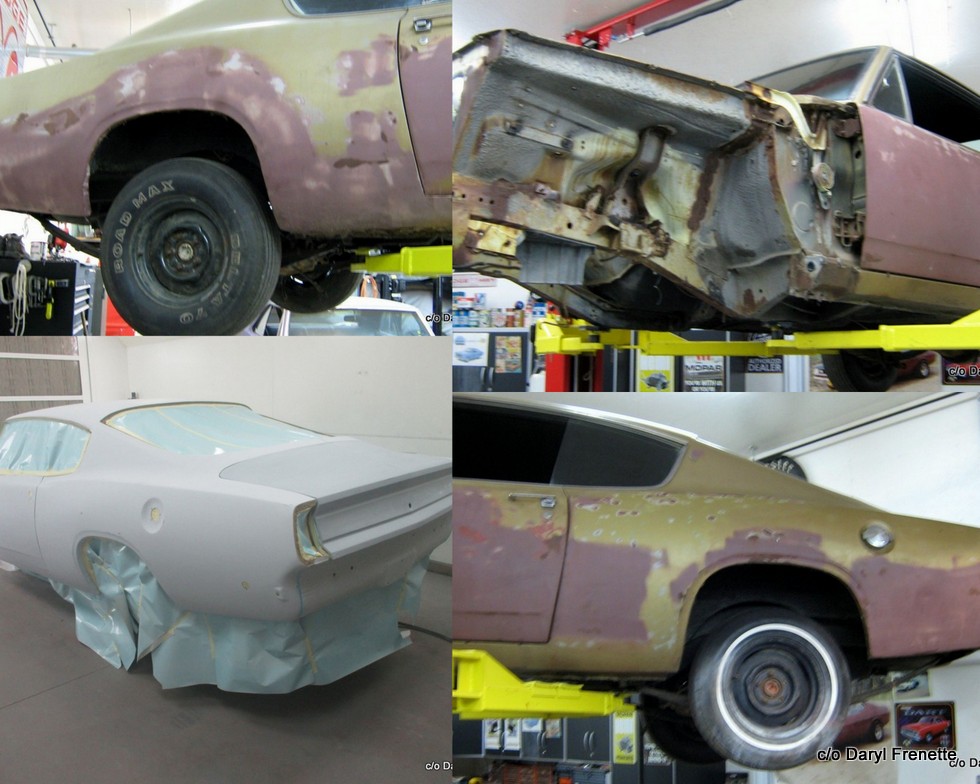 Daryl's '68 Barracuda is an interesting mix of history and practicality. For example, the cross-ram intake in the factory Super Stock was made out of magnesium but Daryl said those were "insanely expensive" so he went with a cast aluminum intake manifold.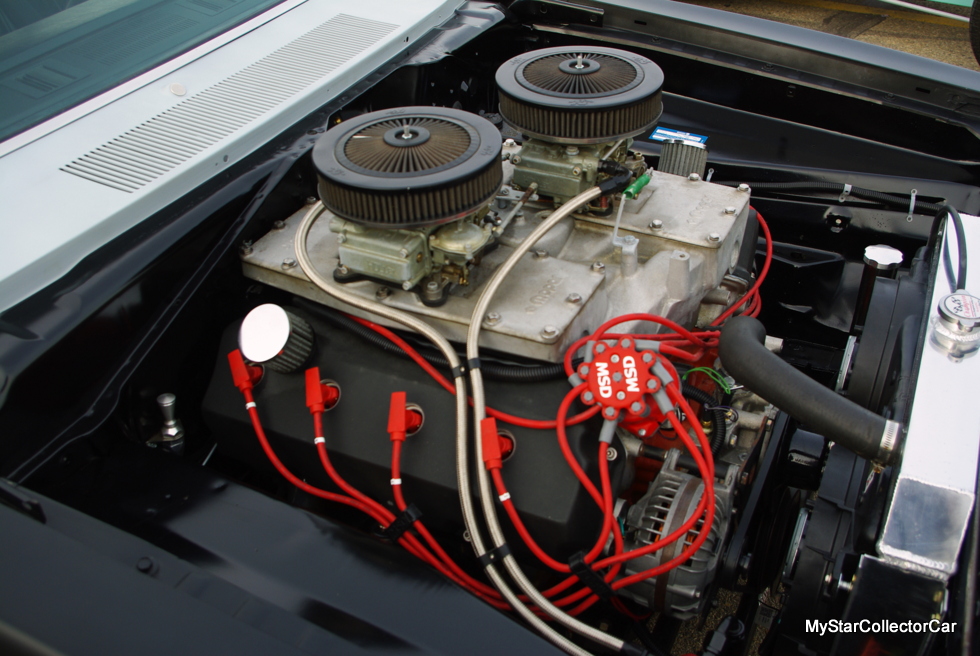 The hemi under the hood is a variation on the original too because it's a built 540 cubic inch aftermarket hemi that runs on 94 octane pump gas. The original 426 Super Stocks drank a much higher grade of fuel and Daryl said he "wants a driver that can run on pump gas".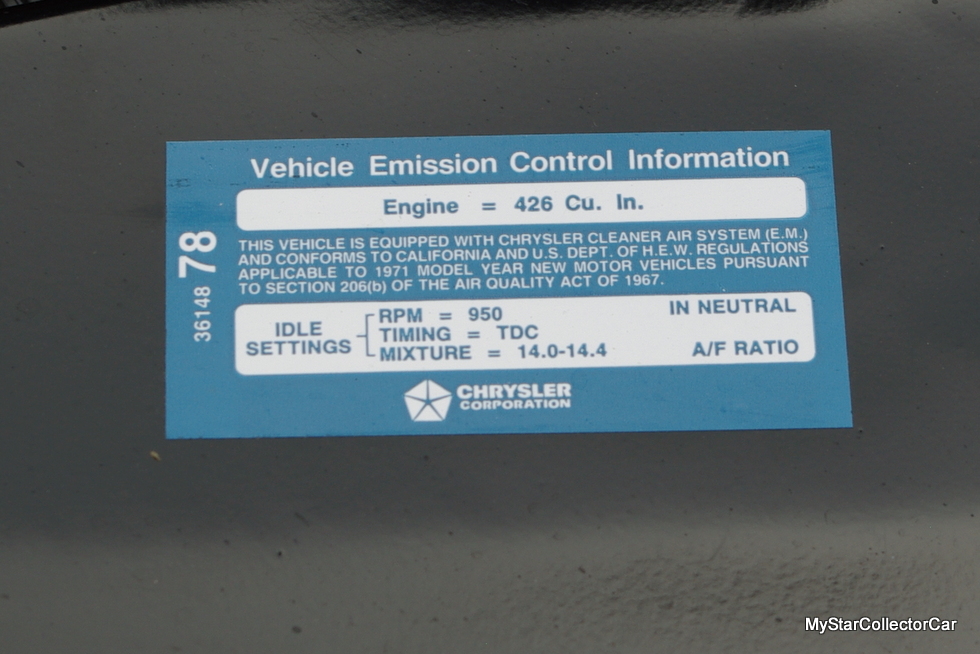 The factory Super Stocks were very weight conscious so they had Chemcor side windows and they used a seatbelt to pull the window up. They had no back seats and the front seats were A-100 Dodge van seats. Daryl's car still has roll-up windows and currently has regular bucket seats while the A-100 seats are in restoration mode but he did get a radio delete dash to add to the authenticity.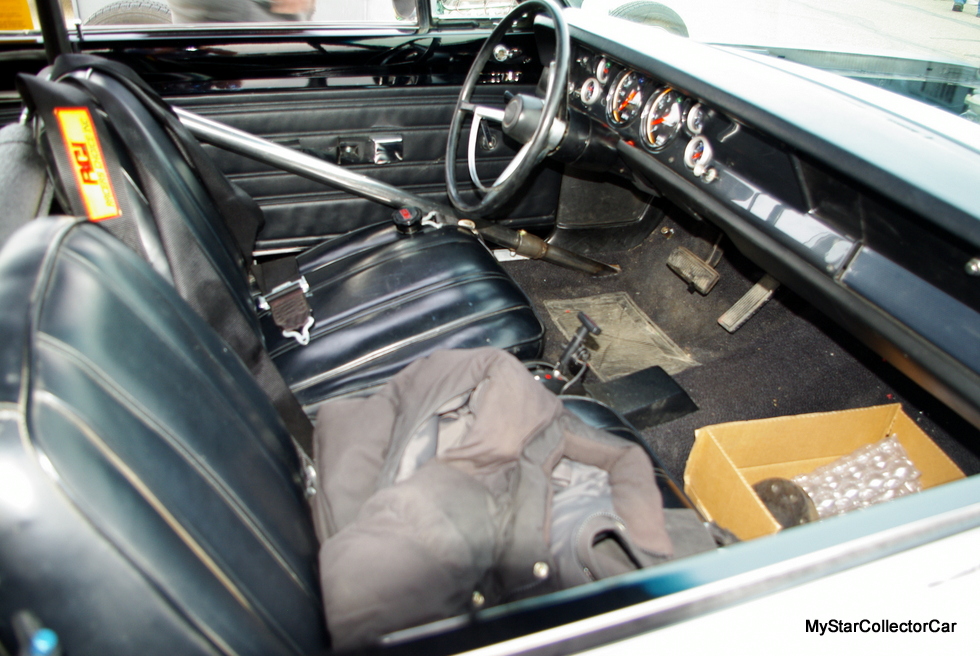 The hood, fenders and trunk lid are fiberglass in this tribute 'cuda and there's a fuel cell in the trunk beside the battery box. Daryl explained how the original Super Stocks had giant tractor batteries in the trunk for better weight distribution but he prefers a battery box.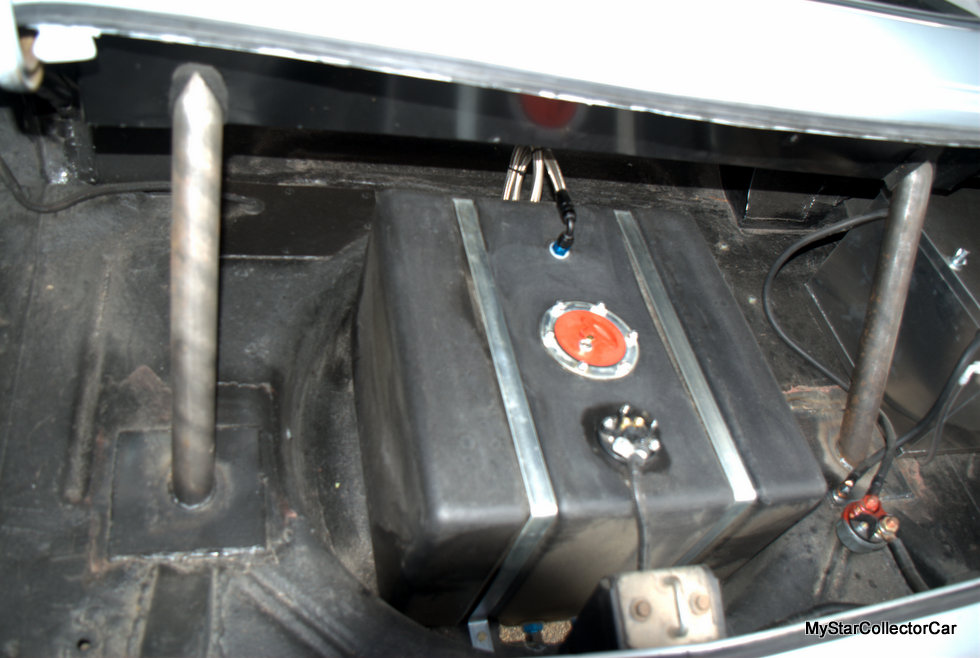 Daryl likes stopping power so his Barracuda has 4-wheel discs to haul this brute down because it does see real traffic situations—unlike the original Super Stock versions. The other thing he did to civilize the car in real traffic was to add electric fans so this car runs at a comfortable 180 degrees in stop and go situations.
There little doubt Daryl's '68 Barracuda is a street monster because he has a gated exhaust so when he starts this hemi—alarms go off. He pegged the fuel mileage at "way less than 10 miles per gallon" even though he dropped the rear end to a 3:54 ratio. He said about his mileage: "That's not a consideration but the engine was working too hard with a 4:10 rear gear". He described the driving experience at 70 miles per hour as, "Pretty nice—not brand new Challenger nice, but pretty nice".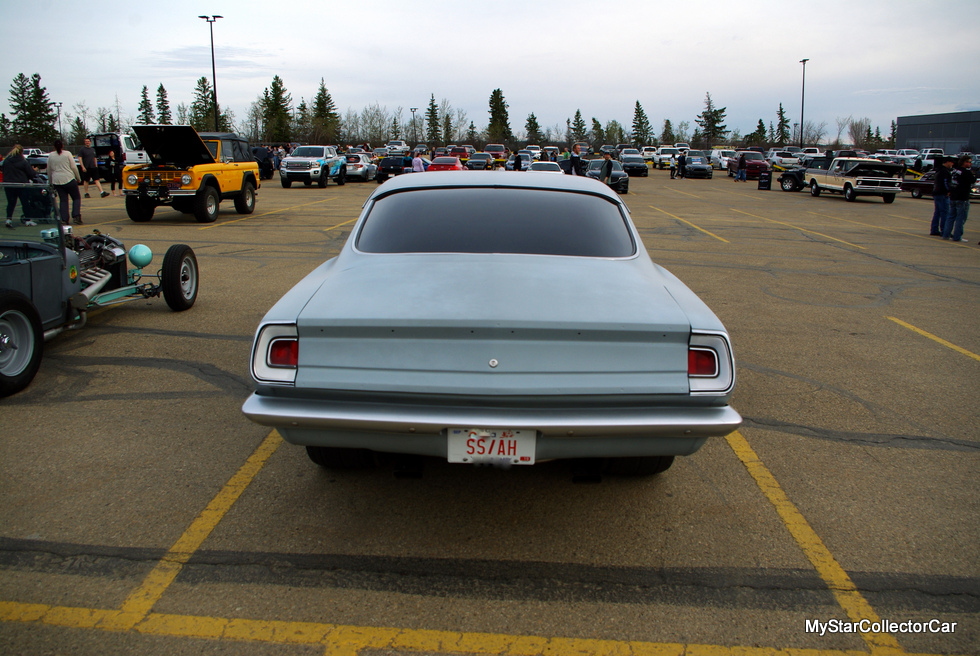 Daryl embraces the Day Two concept because it has a just delivered vibe but it comes with a price—most people ask him when he's going to paint it because they don't understand the history of these bare bone Super Stocks so the primer and mismatched fenders don't look right to the uninformed.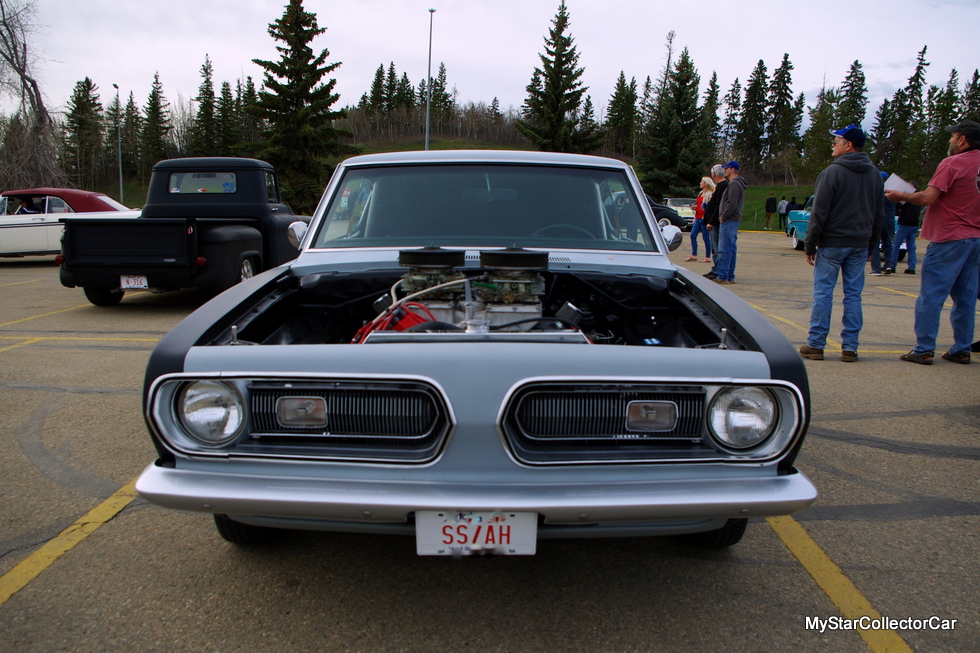 They were painted on Day Three – Daryl likes the Day Two look better.
Jerry Sutherland is a veteran automotive writer with a primary focus on the collector car hobby. His work has been published in many outlets and publications, including the National Post, Calgary Herald, Edmonton Journal, Ottawa Citizen, Montreal Gazette, Saskatoon StarPhoenix, Regina Leader-Post, Vancouver Sun and The Truth About Cars. He is also a regular contributor to Auto Roundup Publications.
Please re-post this if you like this article.