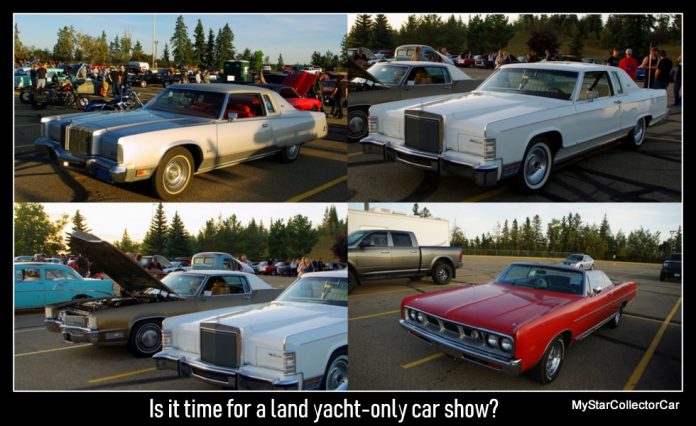 I was at a late-summer weekly car show and I saw something I rarely see at most car shows.
There were four land yachts at this show and they had a number of spectators around them all night.
For the less car savvy, a 'land yacht' is a giant car from the 60s or 70s—think big Lincolns, Cadillacs and Chryslers.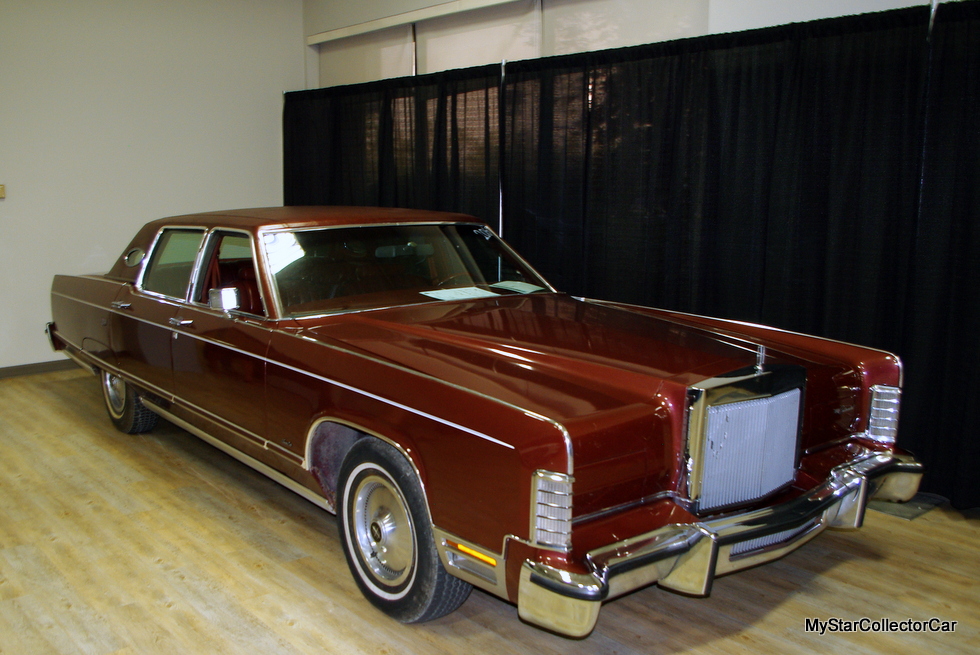 Land yachts are always met with the standard jokes—you need tugboats to move them around a parking lot; they take up two time zones in front of your house; they're the default vehicle for every car chase ever done on the Rockford Files or they're only good for demolition derbies. That attitude explains why you couldn't give away a giant 70s Sedan at most auctions but lately that tune has changed.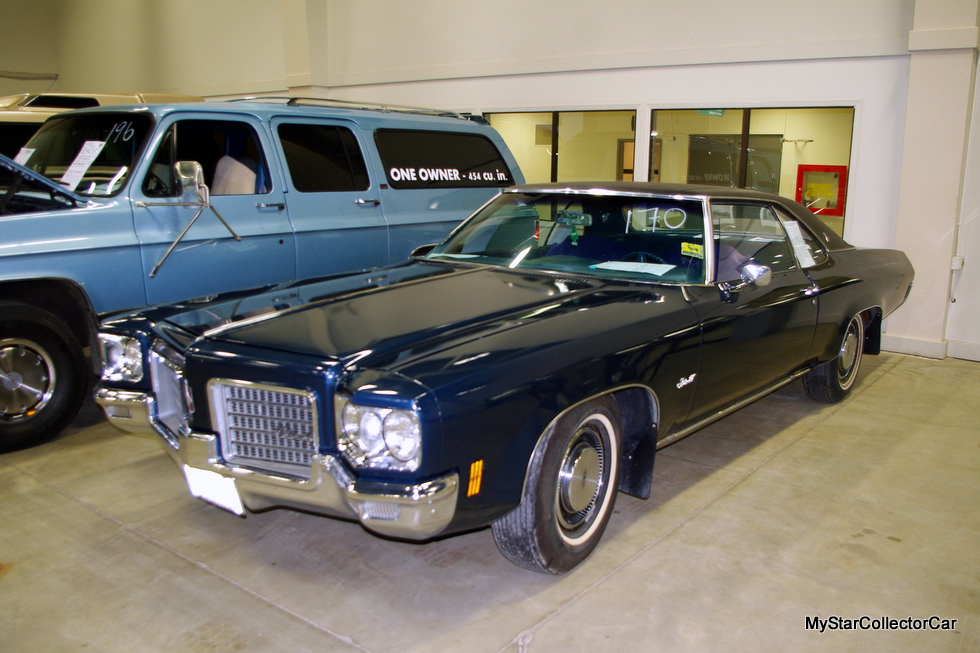 Land yachts are starting to gain coolness—it was inevitable because once they started to disappear there was a big gap between the number of sightings of the standard '70 Chevelle SS 454 and the number of giant 70s classics at car shows. In other words, absence not only made the heart grow fonder—it also made the heart grow nostalgic and curious about where all the big boats went.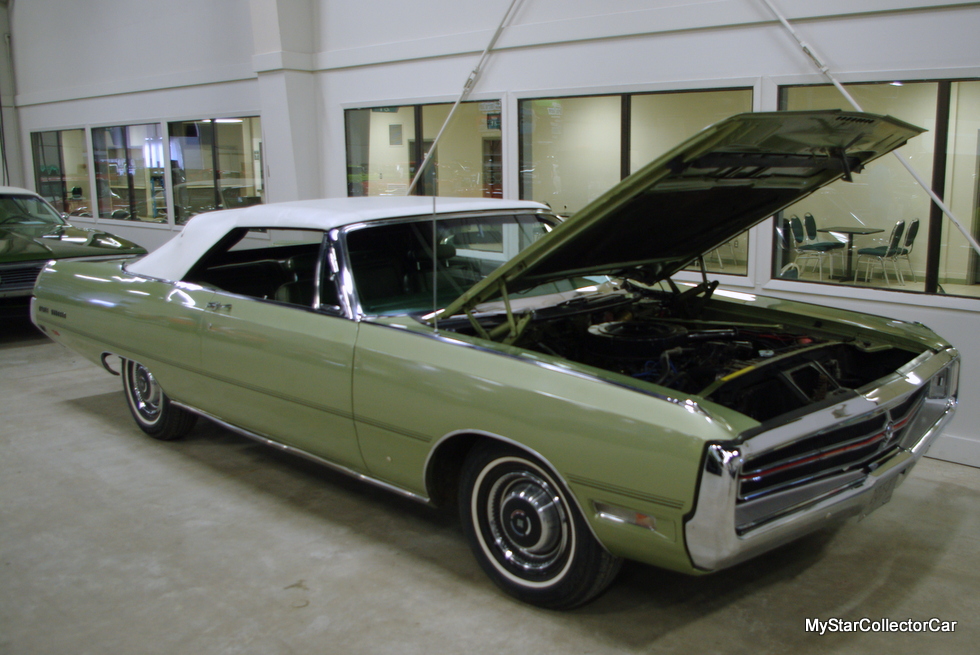 This car show had the typical fleet of tri-five Chevys but it also had a giant '78 New Yorker two-door hardtop. This was a parade float with leather seats and every option you could buy during the President Gerald Ford era.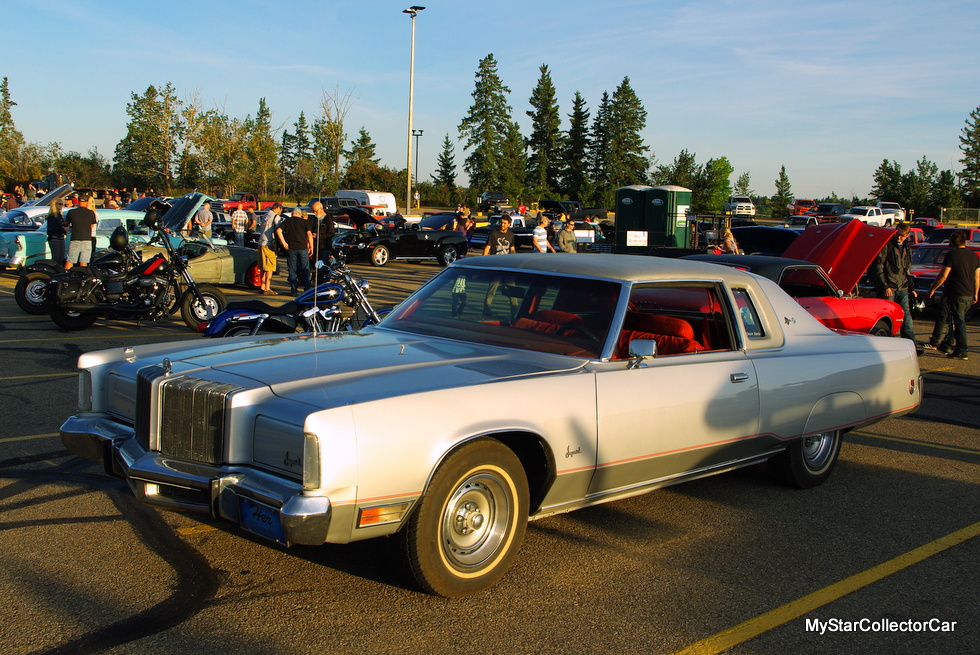 The seats looked more like couches than passenger car seats so if you ever became homeless this Imperial would get you through those rough times.
There was a big '78 Lincoln Town Coupe there too. It wore its upper-end status like a badge even though its best days disappeared around the same time the disco era crashed and Three's Company plummeted from the number one spot in the TV ratings.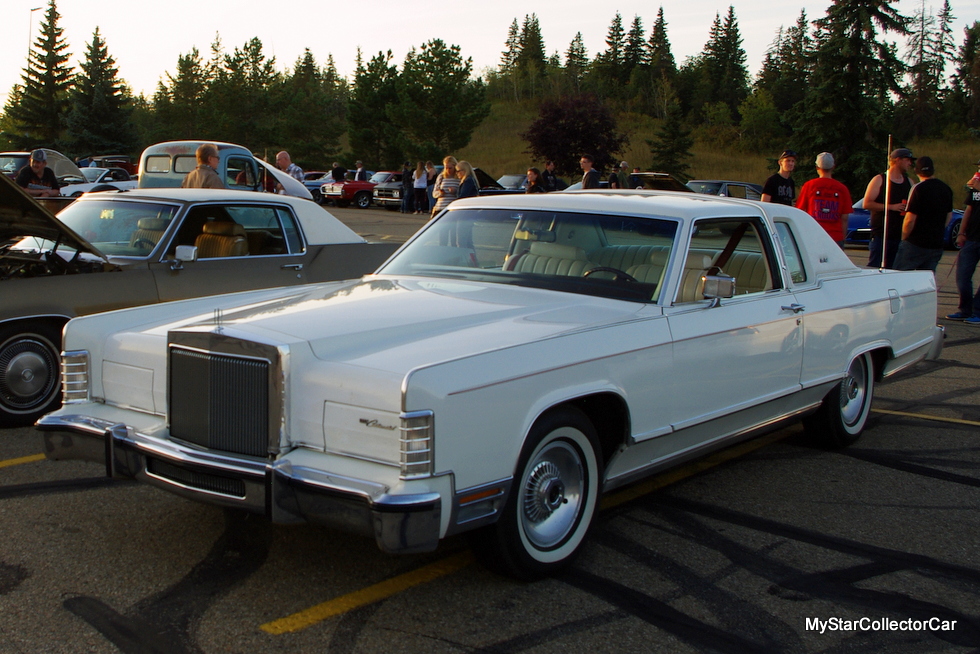 These Lincolns always had road presence—if you don't believe that you never lived in the 70s when you'd routinely have one in your rear view crowding you at 80 miles per hour on a freeway—inches from your back bumper.
The show also had a '68 Cadillac Eldorado beside the Lincoln and this monster was much rarer than its neighbor. Eldorados were the Cadillac answer to the Olds Toronado so this car was bigger and more powerful because Caddys were a rung or two up on a mere Oldsmobile .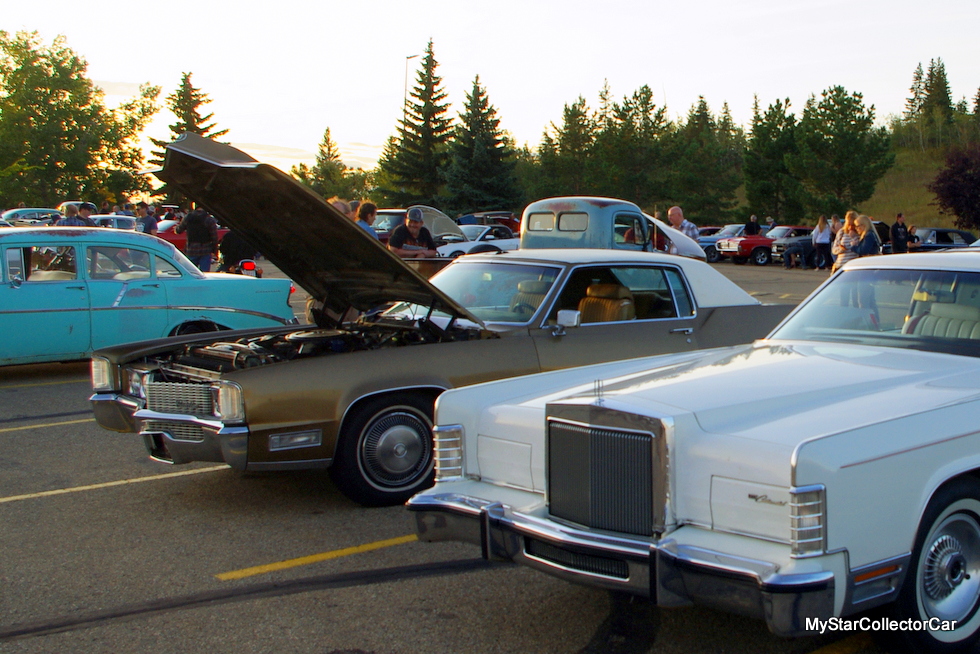 They were massive and front-wheel drive so they were the opposite of the Honda Civic in terms of size, attitude and parking ease but the upside is you could probably fit a Civic in the trunk instead of a spare tire.
The last land yacht was topless. It was a '69 Monaco 500 convertible and it had the roof down on a balmy late-summer night. It wasn't technically n the show but it was in the parking lot right next to it.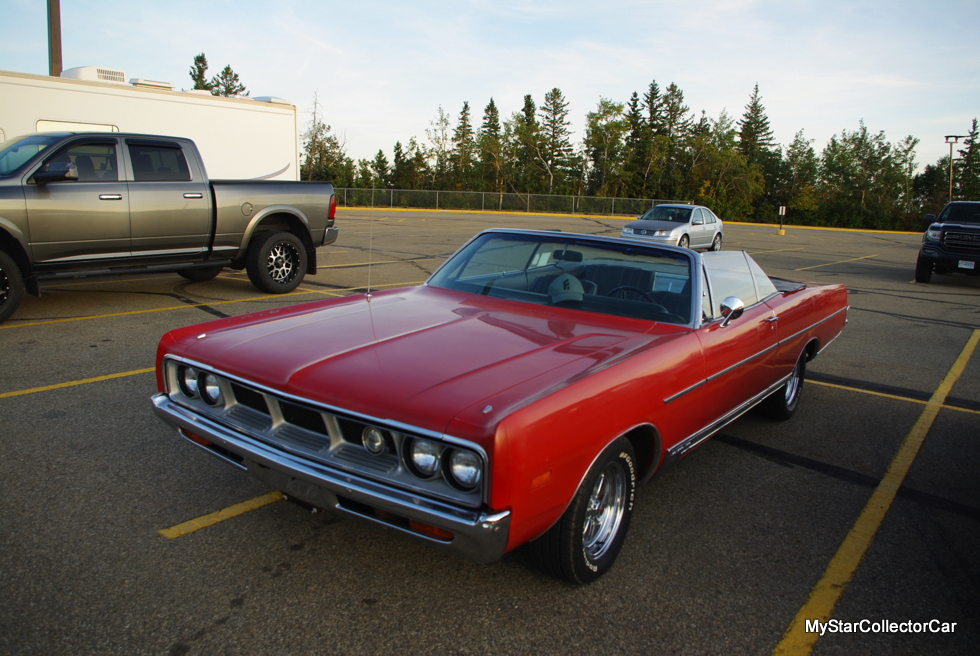 There isn't a better road trip (on paper) than a land yacht convertible road trip. There are many reasons why but ride and comfort are at the top of the list. Sure you're going to experience the same hurricane-force winds you'd get in an MG Midget but if something goes horribly wrong in traffic your odds of survival are much higher in the Monaco.
The same story with a MG Midget will only end one way—a memorial service and a closed casket.
This all draws to a point. Is it time for land yacht-only car shows because these four sure added a lot of class to that weekly show.
Jerry Sutherland
Jerry Sutherland is a veteran automotive writer with a primary focus on the collector car hobby. His work has been published in many outlets and publications, including the National Post, Calgary Herald, Edmonton Journal, Ottawa Citizen, Montreal Gazette, Saskatoon StarPhoenix, Regina Leader-Post, Vancouver Sun and The Truth About Cars. He is also a regular contributor to Auto Roundup Publications.
Please re-post this if you like this article.