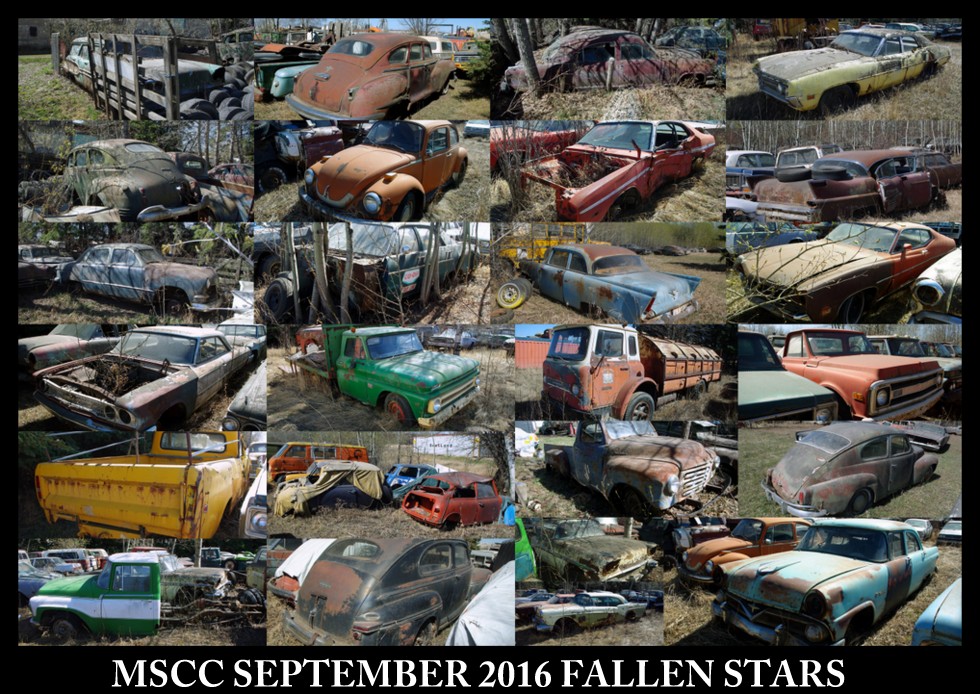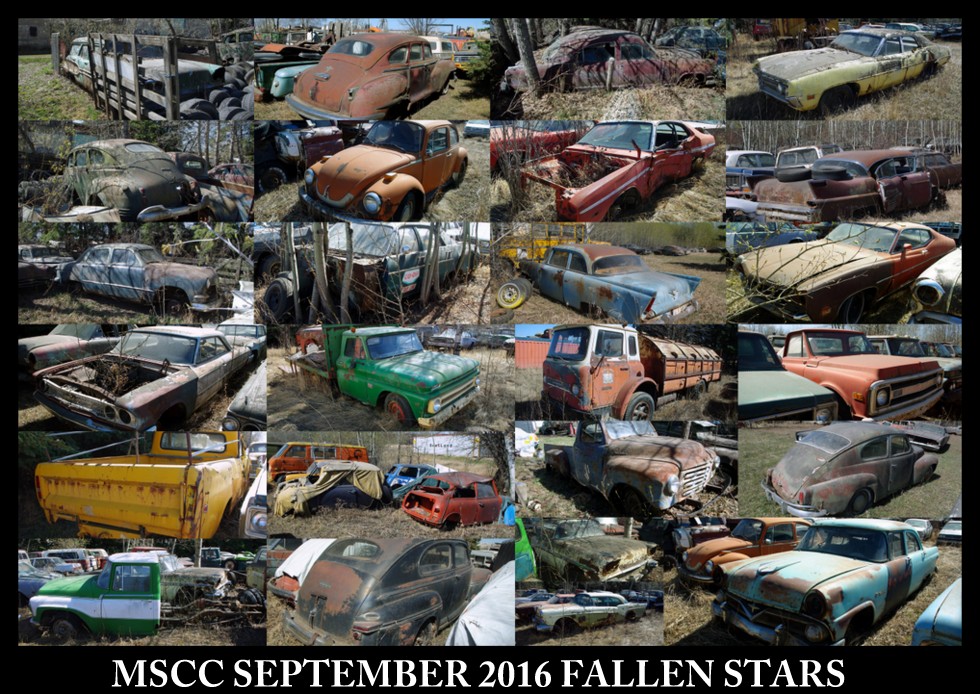 SEPTEMBER 2016 MSCC FALLEN STARS: GOING, GOING…FADING INTO HISTORY–THIS CAR CROP
MSCC was fortunate to visit a massive car crop back in mid-April.
This one stretched over several decades and an equal number of acres but everything in it was for sale.  
That was five months ago so there's very little chance these old cars and trucks are still part of the complete team back in April.
There's no word on whether this '63 ½ Galaxie is still part of the team.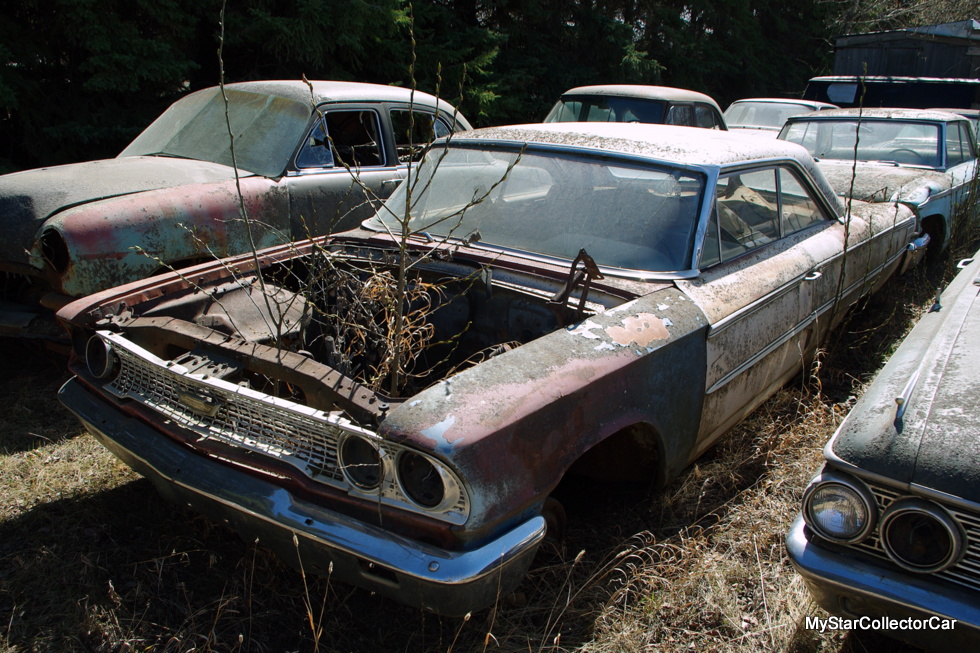 This Volvo 544's fate is also a mystery.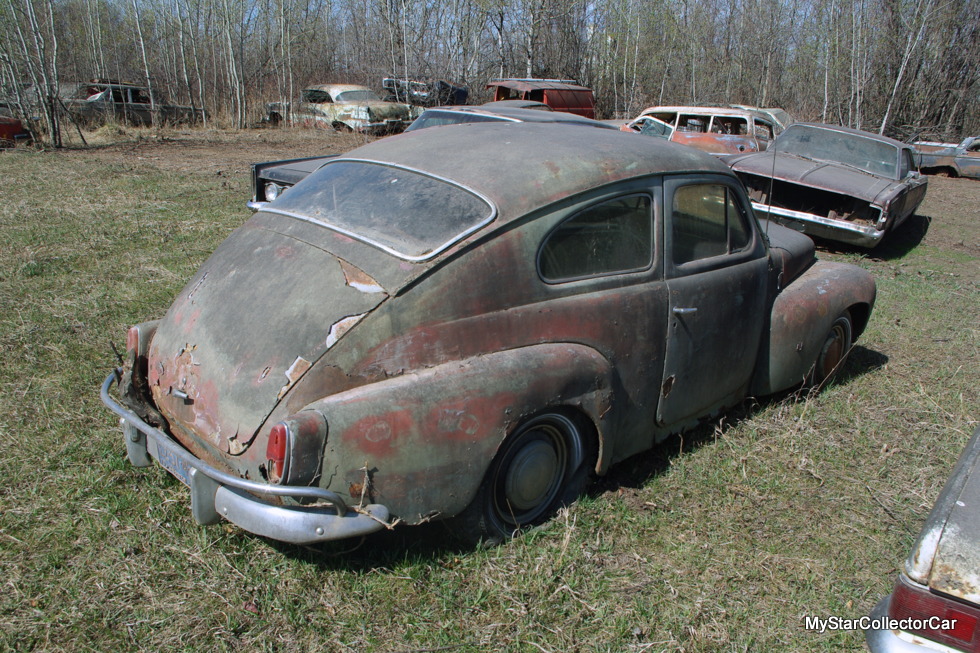 That's why these pictures of this magnificent car crop in its entirety are so valuable because this was a collection for the ages.
CLICK HERE to Like us on Facebook
CLICK HERE to Follow us on Twitter
CLICK HERE to Follow us on Pinterest
Please re-post this if you like this article.