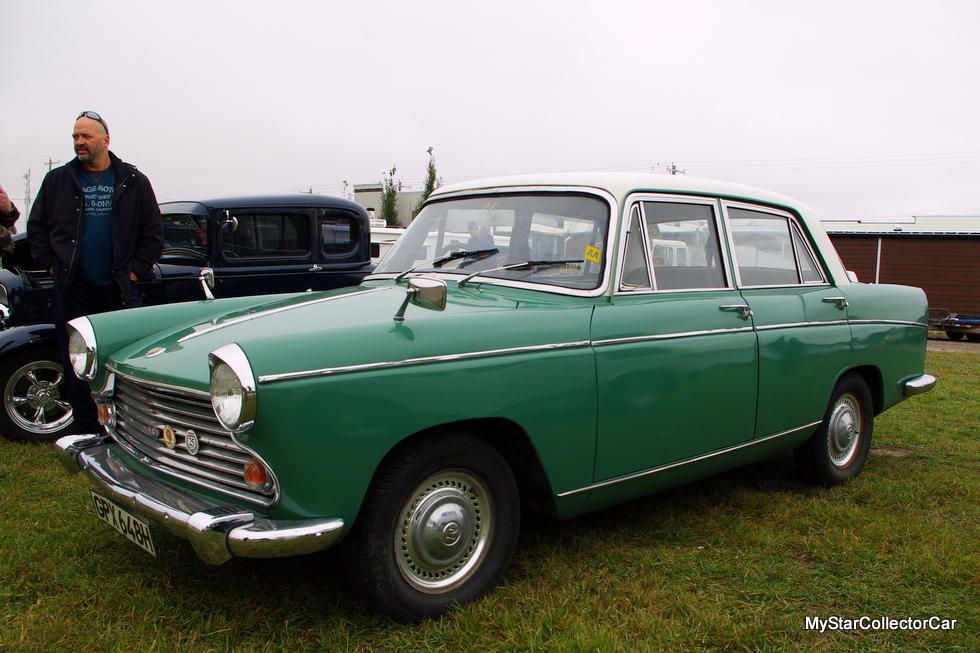 A succession plan is a big factor with old iron because a car that's been in a family for generations is much more valuable to the relatives of the original owner than an outsider.
Most family-connected cars stay within the group because they are a part of the biography.
There are rare cases where a family automotive jewel ends up with a 'for sale' sign on it. This '69 Morris Oxford is definitely one of those cases.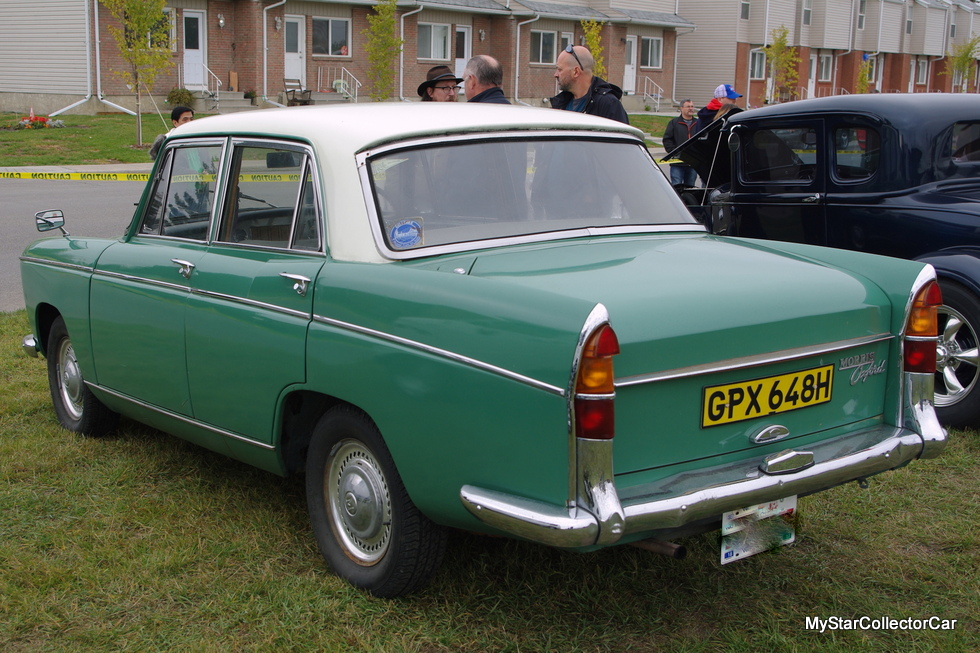 Peter Tkachuk is the proud new owner of this British classic. He bought it when he moved his son to Vancouver Island, BC, Canada and saw the Morris at a neighbor's place. This is an exceptionally nice car so Peter cut a check and took ownership of a right-hand drive '69 Morris Oxford.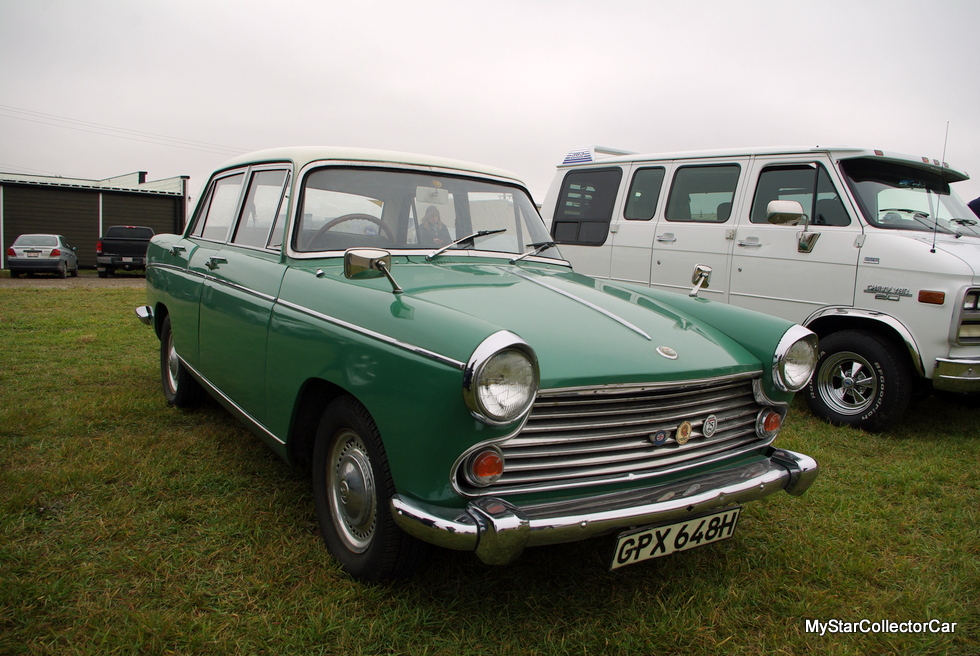 The woman who sold the car was very emotional when Peter took delivery because she wanted to keep her grandmother's car- but it was a family majority decision to sell the car.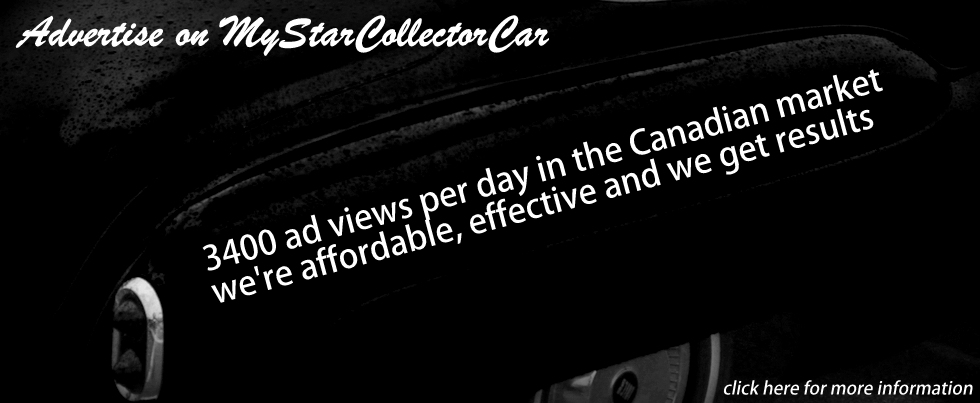 Peter has an adventurous side so he jumped in the car and headed east through the Canadian Rockies to get home. This trip involved heavy traffic in Vancouver, BC so Peter definitely had on- the-job training with a right-hand drive car in a left-hand drive world. His biggest learning curve came in Victoria, BC  because "it was rush hour traffic and two hours on the wrong side of the car".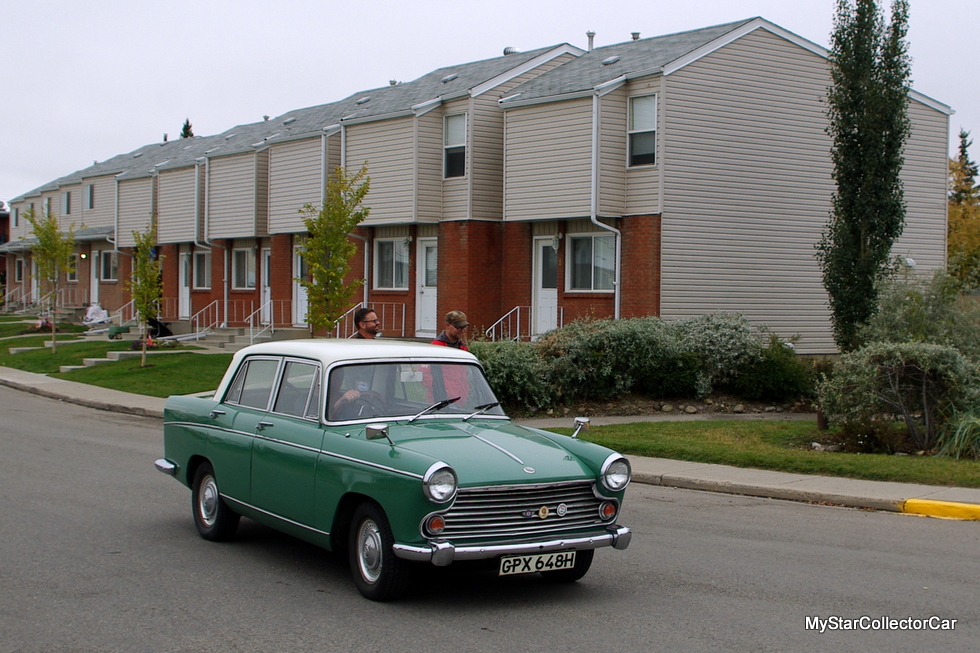 The trip through the mountains was "so much fun" ; in Peter's words, because the car performed like a champion. He even passed a fair number of vehicles and said the experience "was awesome"- even though he surprised the other drivers.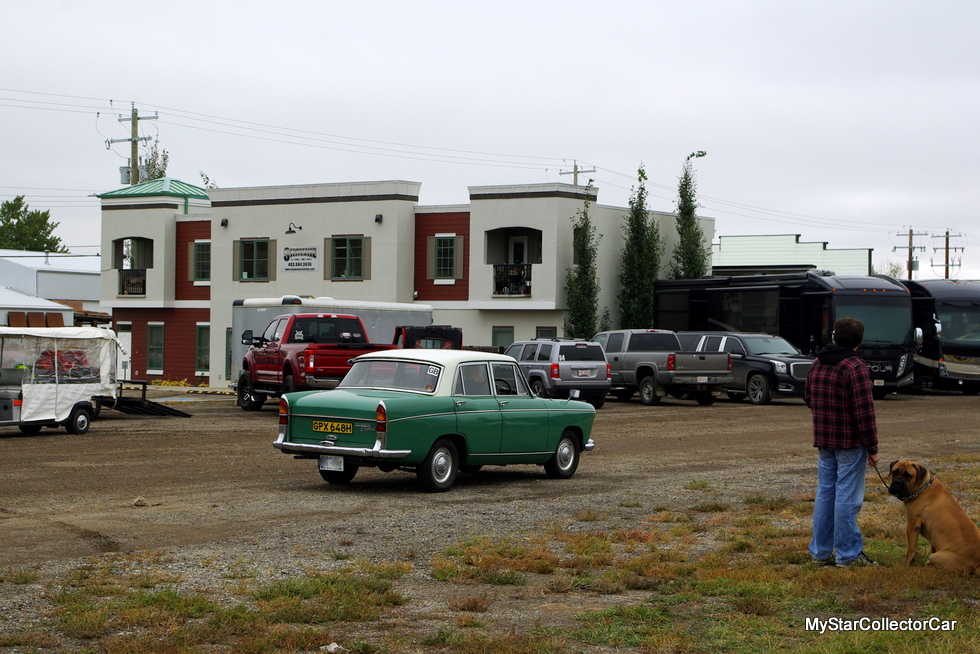 The car ran well but Peter stopped for gas on a regular basis because he didn't trust the gas gauge. Peter didn't even mind the right hand view of the rocky cliffs right next to him on many of those mountain roads since it was all part of an exceptionally good experience for him.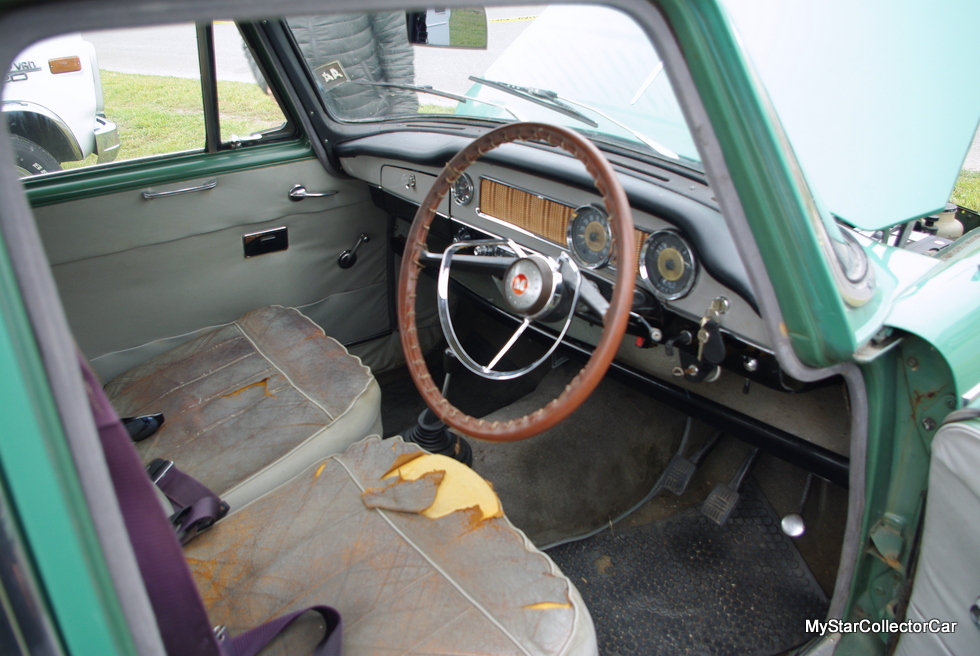 There is a massive amount of paper work with this '69 Morris. Peter has every receipt back to the day it arrived in Canada plus there's a box full of invoices for every maintenance issue since Day 1. Additionally, he has every piece of paper from the sales invoice to the owner's guide.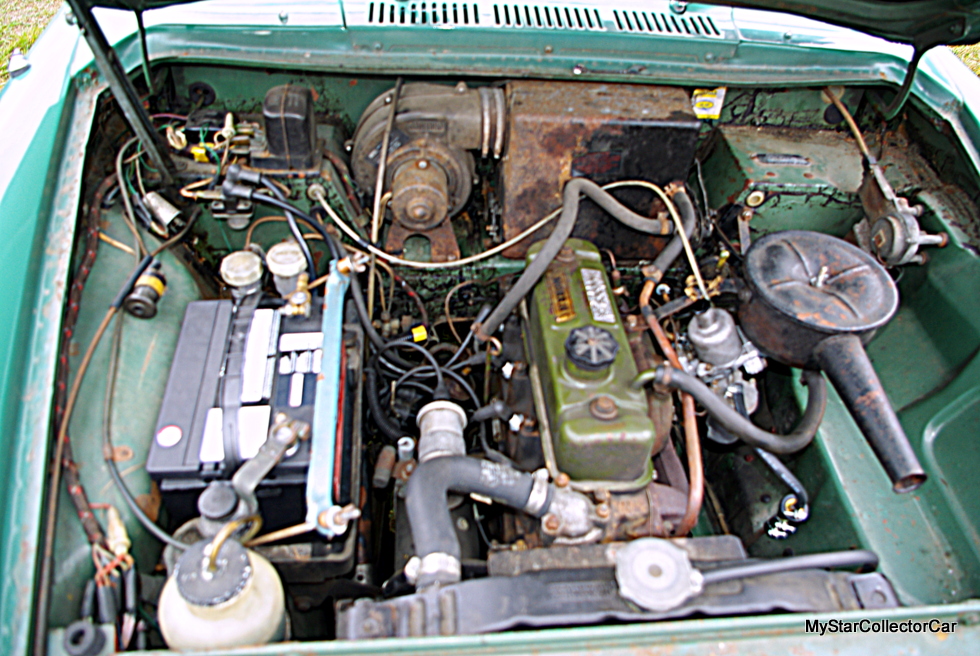 The Morris is a remarkably well-preserved car and it's obvious it was stored inside for many years. In fact, Peter said the last two years were the only ones where the Oxford saw outside weather. It shows its years but it runs like a sewing machine and it feels like a much newer car thanks to all the maintenance. The clock shows 100,000 miles but the car feels younger.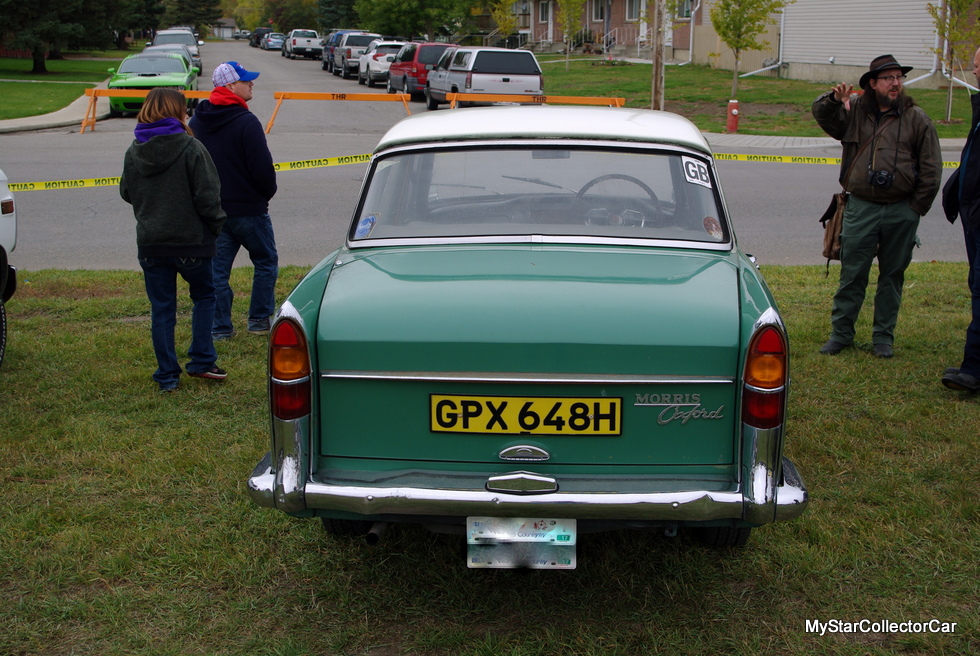 Peter has done very little to the car other than a tweak on the carb because it was set at sea level and it "didn't like the altitude" in its new home. The Morris starts and runs like a champ so Peter is very happy with his spontaneous purchase.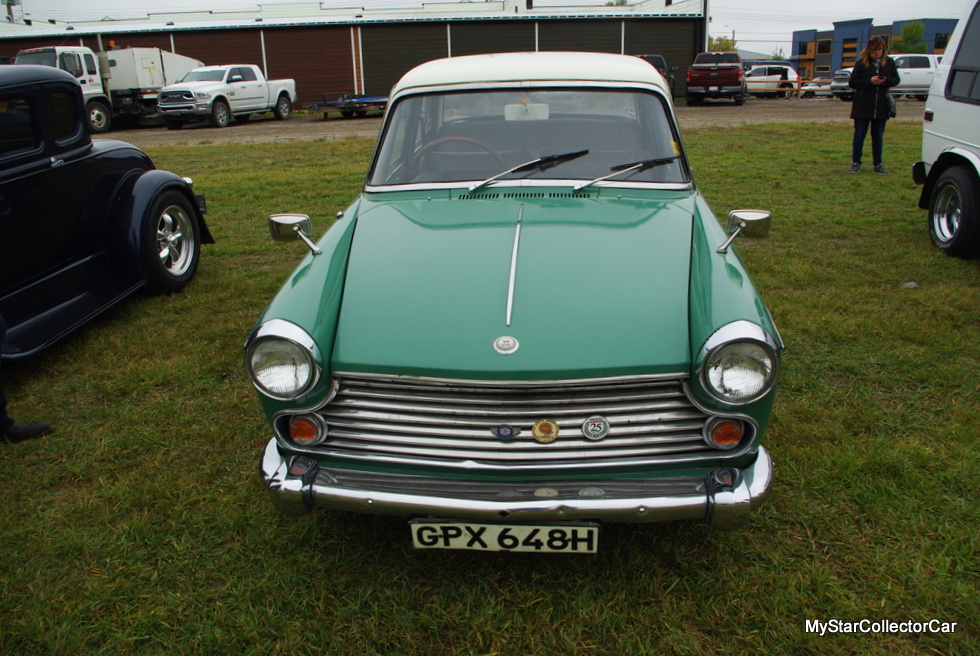 Peter said he "fell into this deal" because the price was right and the opportunity was there, plus he's a huge fan of barn finds. This '69 Morris may not be a typical barn find but Grandma's car is clearly in great hands.
By: Jerry Sutherland
Jerry Sutherland is a veteran automotive writer with a primary focus on the collector car hobby. His work has been published in many outlets and publications, including the National Post, Calgary Herald, Edmonton Journal, Ottawa Citizen, Montreal Gazette, Saskatoon StarPhoenix, Regina Leader-Post,  Vancouver Sun and The Truth About Cars. He is also a regular contributor to Auto Roundup Publications.
Please re-post this if you like this article.