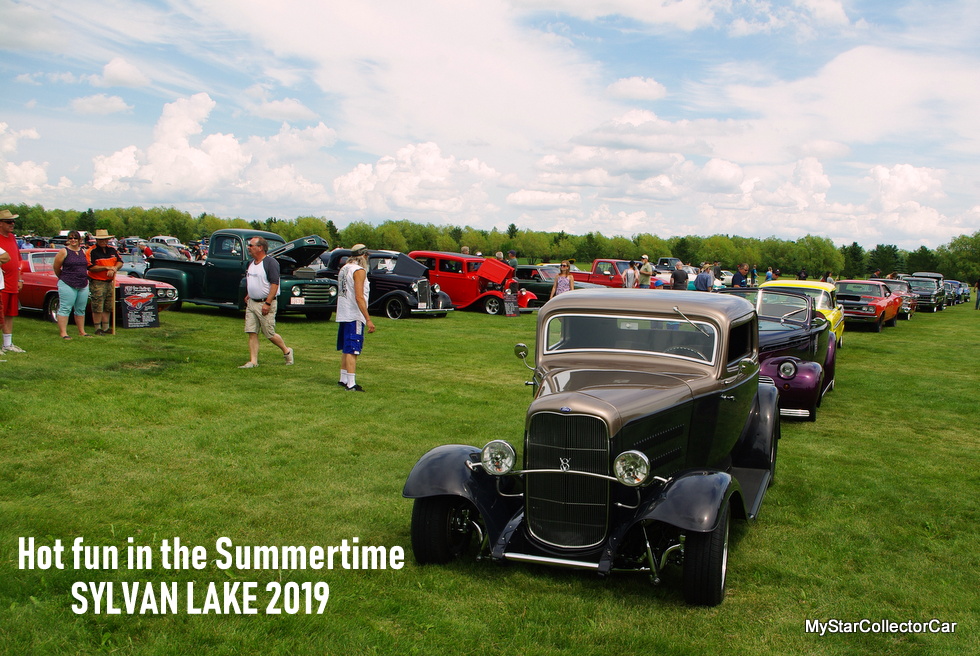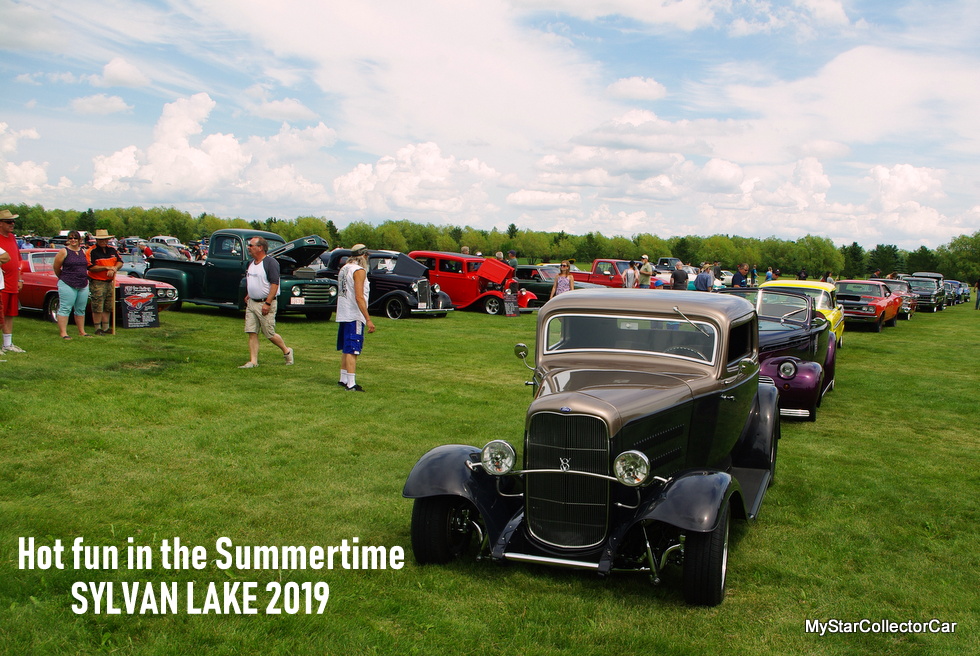 Sylvan Lake, Alberta is one of the most popular resort towns in Western Canada.
The community is also weather dependent in a big way during its summer months, although Sylvan Lake has grown into a four season area with all of the amenities found in a small city of permanent residents.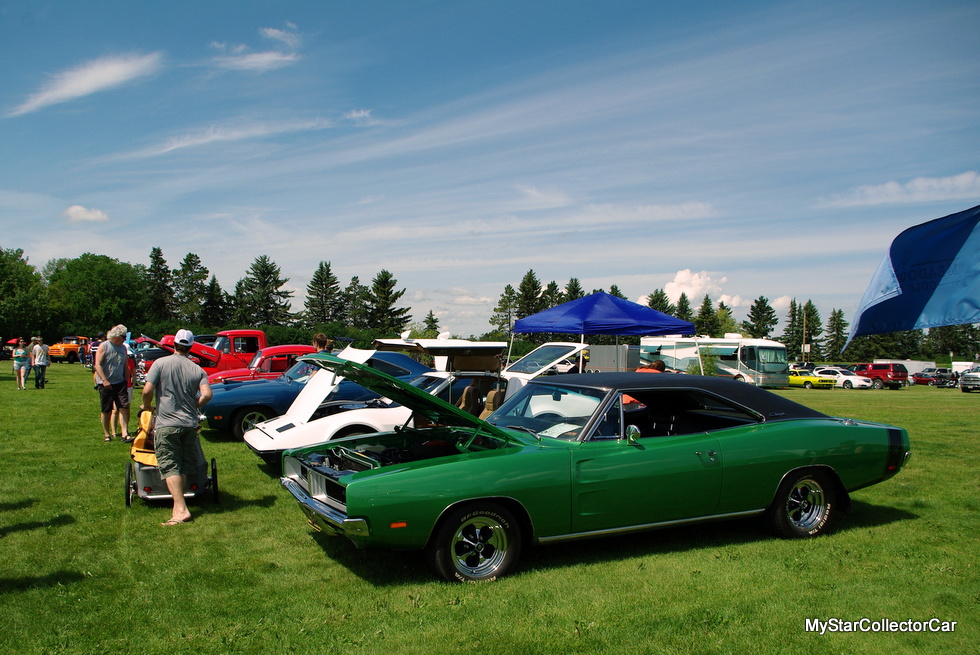 Nevertheless, Sylvan Lake has a temporary summer weekend population base that grows into the tens of thousands of tourists when the weather is sunny and hot. After all, Sylvan Lake (the town) borders–you guessed it–Sylvan Lake (the inviting body of water) so the dots connect pretty easily on a warm summer day for most visitors.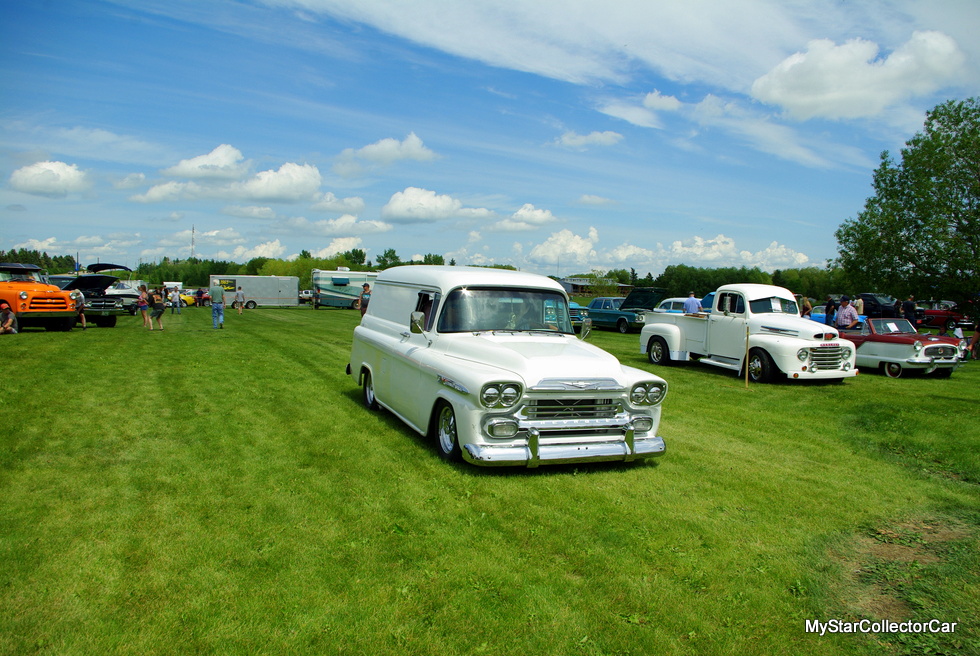 However, there is also an annual car show held in a green belt adjoining a Sylvan Lake golf course and it is one of the most scenic locales in the region for the host Sylvan Lake Customs and Classics car club.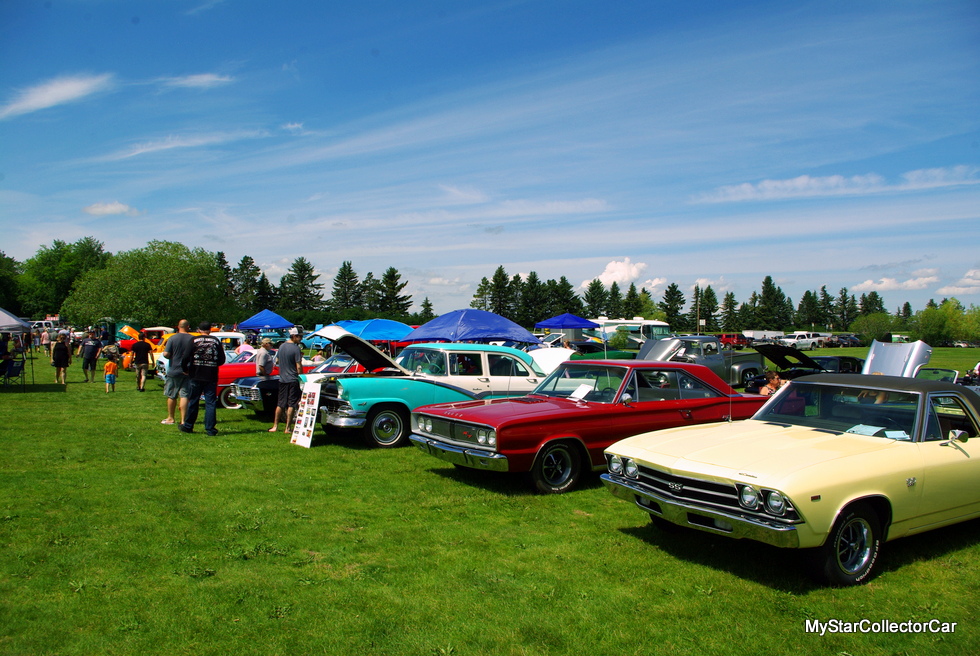 The Sylvan Lake car show always has a large variety of entries and this year's show maintained that tradition. One of the more interesting cars had a little trouble on the way to the show and MyStarCollectorCar stopped to see if the owner needed a hand.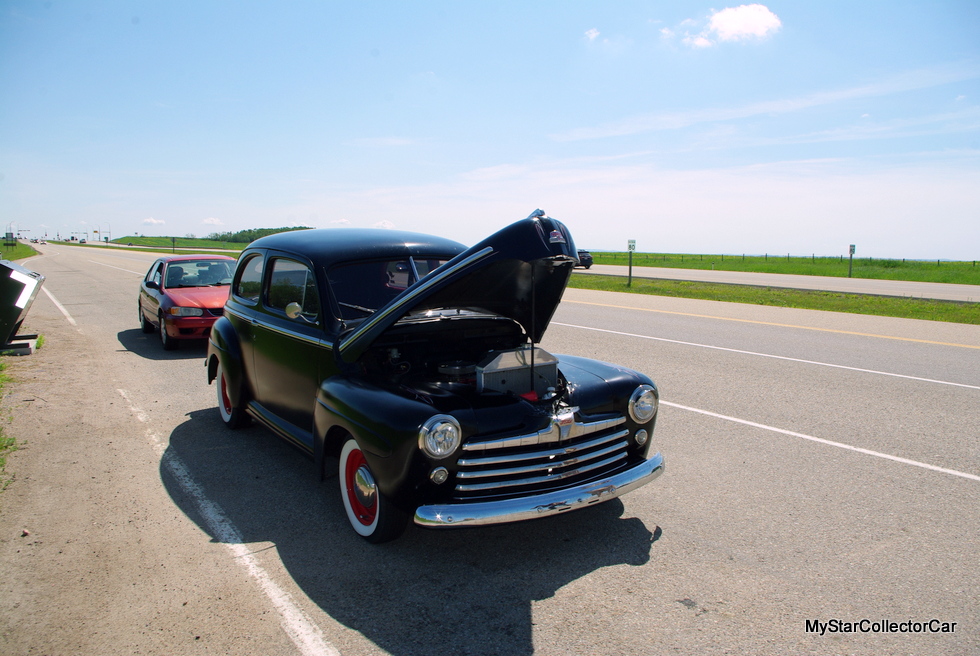 He had things under control and provided us with the basis for a future article about his resto mod 1948 Ford two-door coupe. The owner intends to drive his car to a car show in West Yellowstone, Montana and MyStarCollectorCar will connect with him after he makes the trip.

Another vehicle at the Sylvan Lake show that caught our attention was a 1964 Fargo crew cab that has undergone some major changes with its current owner. The truck's transformation into a full-on road warrior required some radical alterations by its owner and his very understanding bride.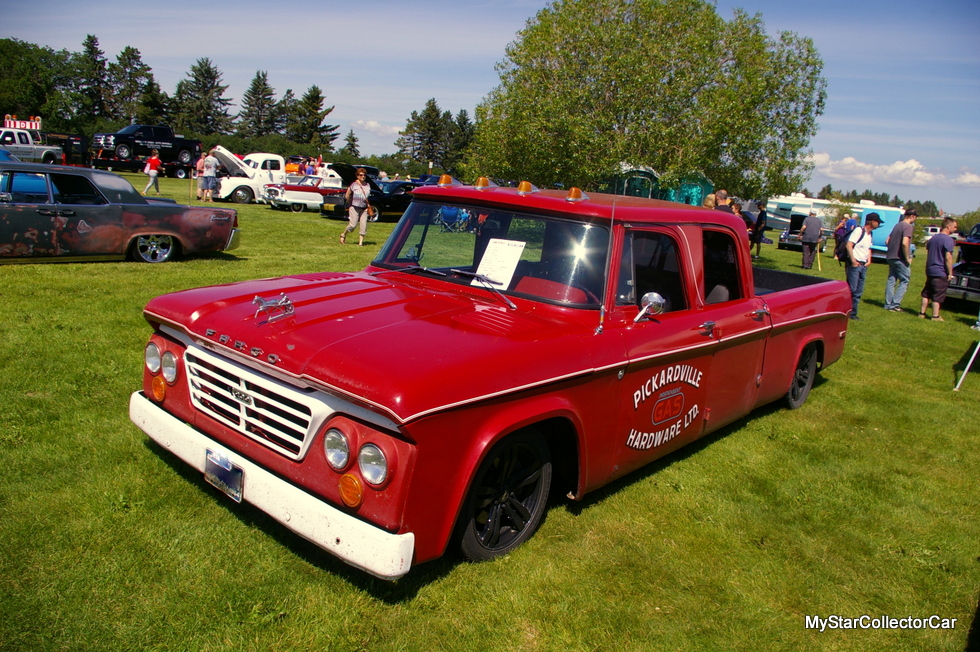 Learn all about the surprising twists and turns taken by the talented couple during the transformation process in a future MyStarCollectorCar piece about this large Canuck truck.
Another vehicle that captured MyStarCollectorCar's attention was the result of a story recommendation by another car guy. He steered MSCC toward the owner of a completely original 1969 Dodge Dart two-door hardtop still owned by its original buyer.
50 years of ownership is a worthy topic on its own, but this car still looks like it just left the dealership- and the ink on the sales agreement has not even dried yet. Needless to say, the owner had quite a story to reveal to us here at MyStarCollectorCar and we were able to get all of the details for a future article.
A 1956 Ford Thunderbird was at the Sylvan show and this stylish convertible was the result of a great deal of hard work by its owner. The details about his first experience as its owner included a winter Indiana Jones adventure just to get the T-Bird. All of the information will be revealed in a future MyStarCollectorCar story.
Lastly, we have one hard and fast rule here at MyStarCollectorCar: When we see a 1960 DeSoto two-door hardtop, we get the story. The DeSoto models are a rare part of Chrysler's automotive history, particularly Mopar's legendary fin car Exner era during the late 1950s and early 1960s.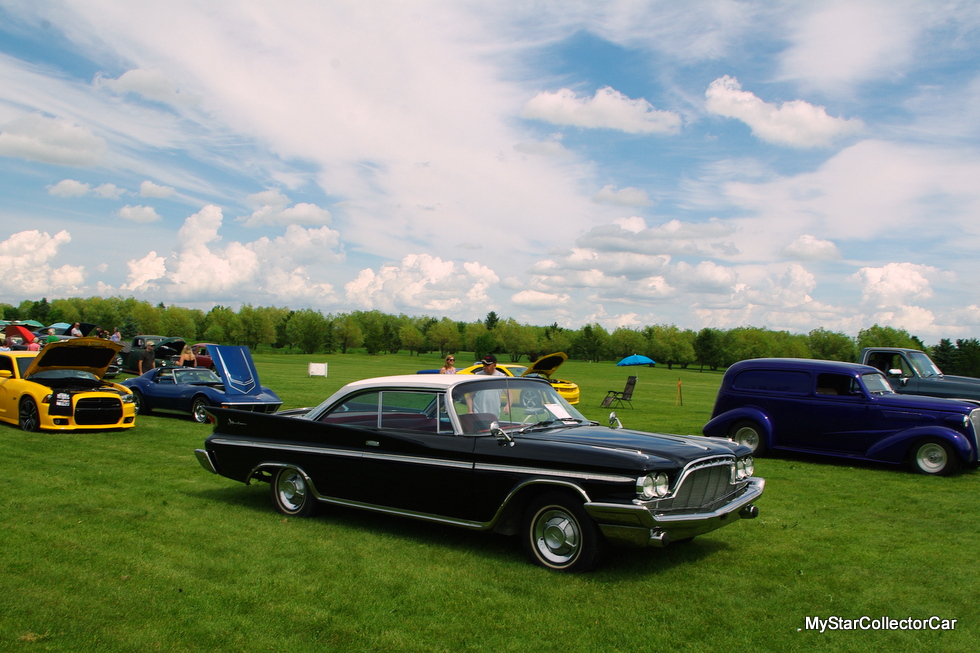 The story behind this finned beauty will be the topic for a future MyStarCollector car article but be advised—it's a movie star.
Stay tuned for all of these future MSCC stories from the Sylvan Lake car show.  

 
BY: Jim Sutherland
Jim Sutherland is a veteran automotive writer whose work has been published by many major print and online publications. The list includes Calgary Herald, The Truth About Cars, Red Deer Advocate, RPM Magazine, Edmonton Journal, Montreal Gazette, Windsor Star, Vancouver Province, and Post Media Wheels Section.