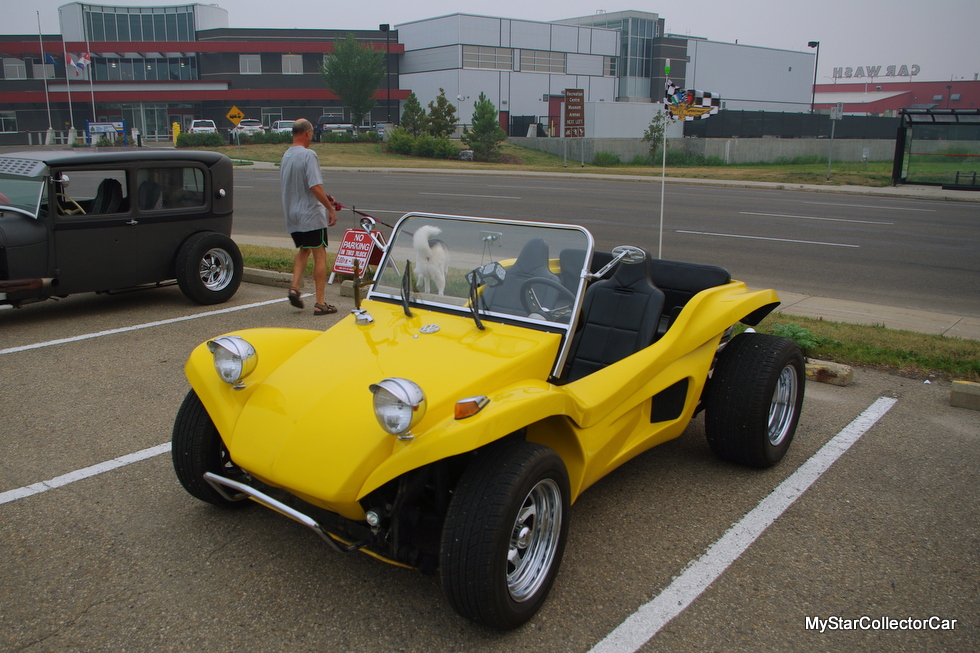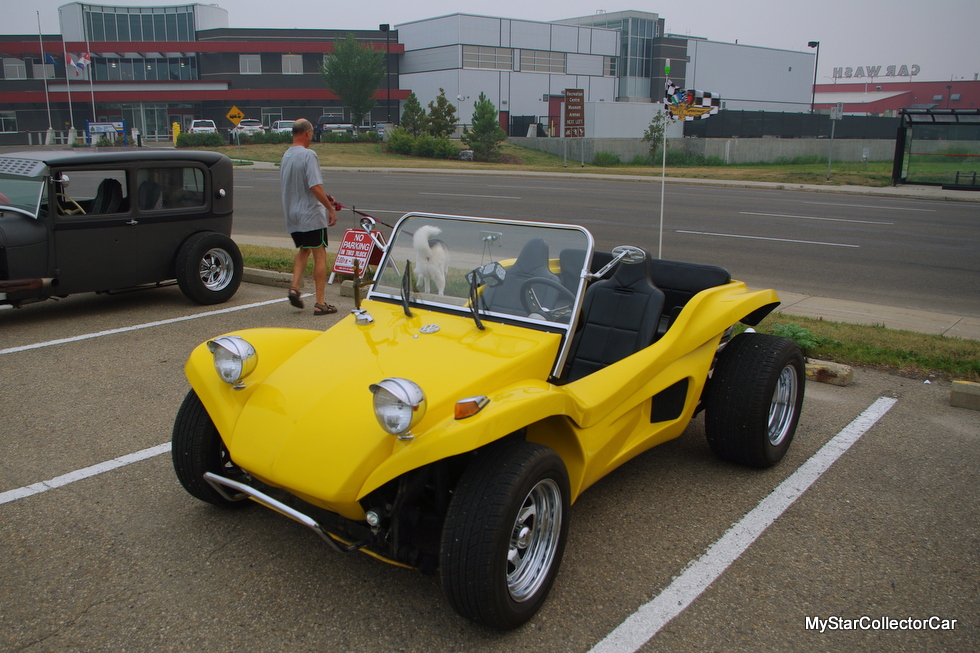 Bruce Meyers is considered to be the father of dune buggies because he created the Meyers Manx in 1964.
The Meyers Manx was an instant sensation in the eyes of many admirers.
It was a fiberglass body put on a shortened VW chassis and it offered a wild ride for its lucky passengers.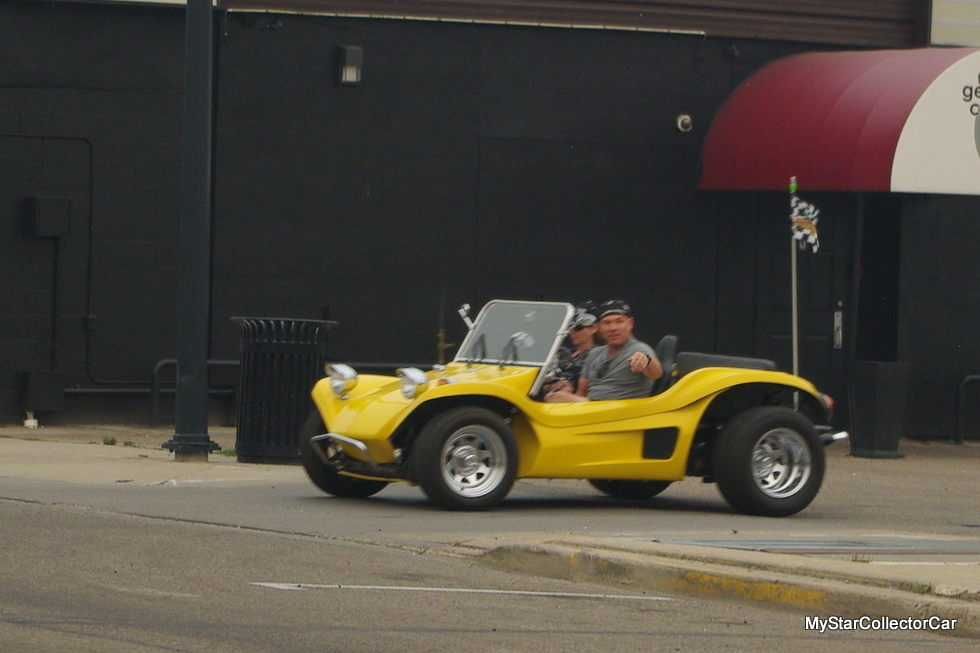 Bruce Meyers was a California car guy who recognized the potential to build an open air kit car specifically designed for any place where there was sand at a beach-or piled in a dune. An air-cooled engine riding on the back end of a lighter non-metal load (that used to be a Beetle) was a recipe for success with an off-the-charts cool factor thrown in with the new fiberglass body.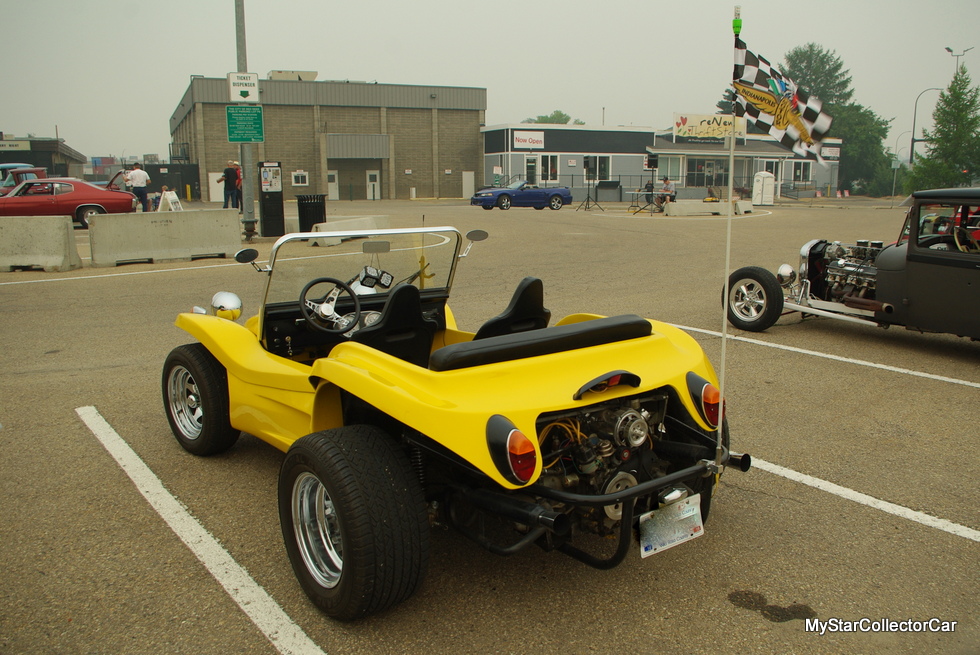 It's been said that imitation is the most sincere form of flattery. Consequently, Bruce Meyers must feel like he is the undisputed king of flattery because his Meyers Manx dune buggy became the blueprint for about 70 other dune buggy manufacturers within two years.

One of the competitors was the Apache dune buggy company and one of its most popular models was the Sand Shark. The fiberglass body on the Sand Shark is largely based upon the Meyers Manx because Bruce Meyers failed to put a patent on his Manx to prevent other rivals from using his dune buggy idea.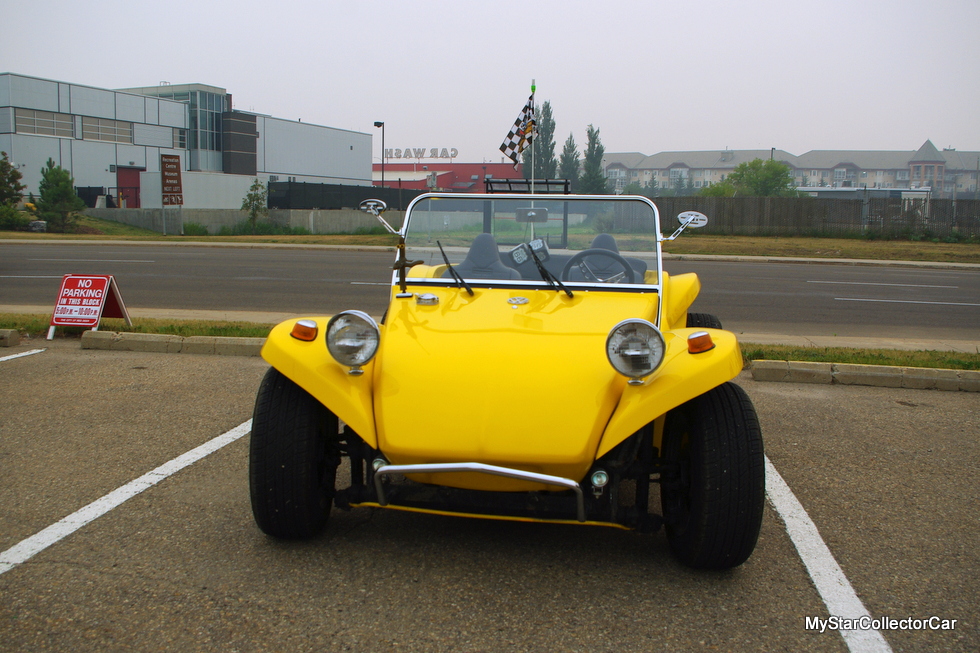 MyStarCollectorCar spotted a 1966 Apache Land Shark at a show and immediately mistook it for a Meyers Max. Owner Lorne Zapurniuk was able to fill in the blanks about his '66 Sand Shark and explain the history of his dune buggy.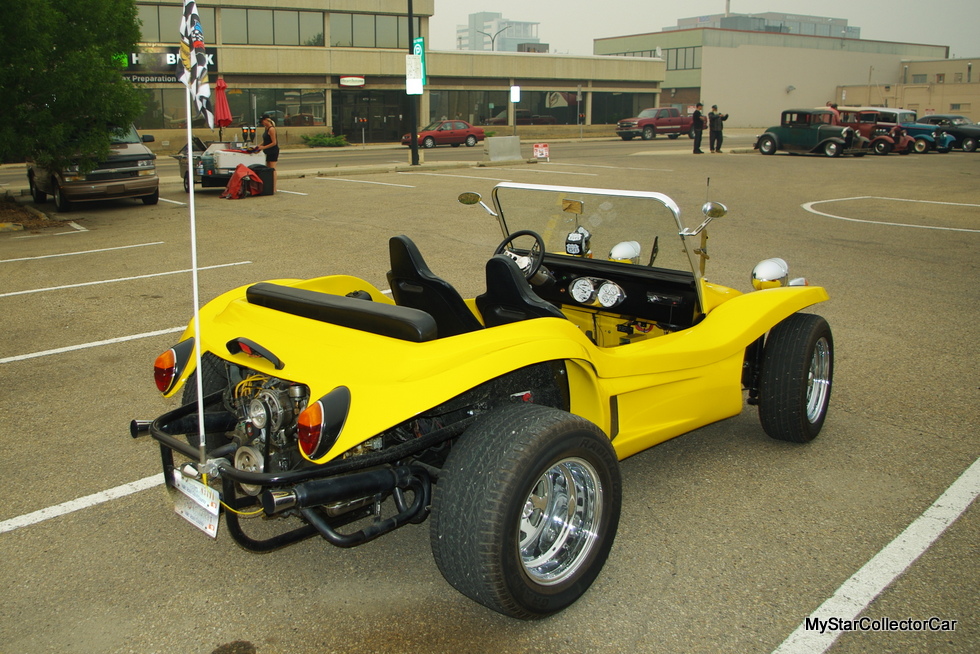 Lorne has always been a dune buggy fan and was able to get involved in the hobby over the past several years. Lorne mentioned that his Sand Shark was in "pretty rough shape" when he found it, so he thought it was indeed a Meyers Manx until Lorne was able to find the right information on the dune buggy.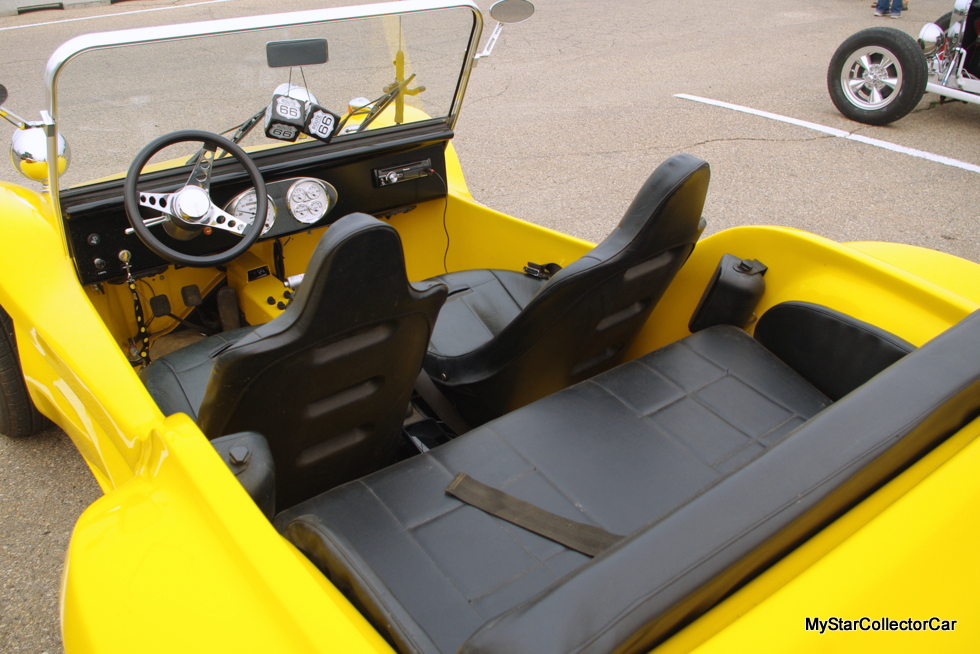 He sent out the serial number details so it could be properly identified and found out it was an Apache Sand Shark. It was this point when Lorne found out there was little love lost between the Meyers Manx and Sand Shark people.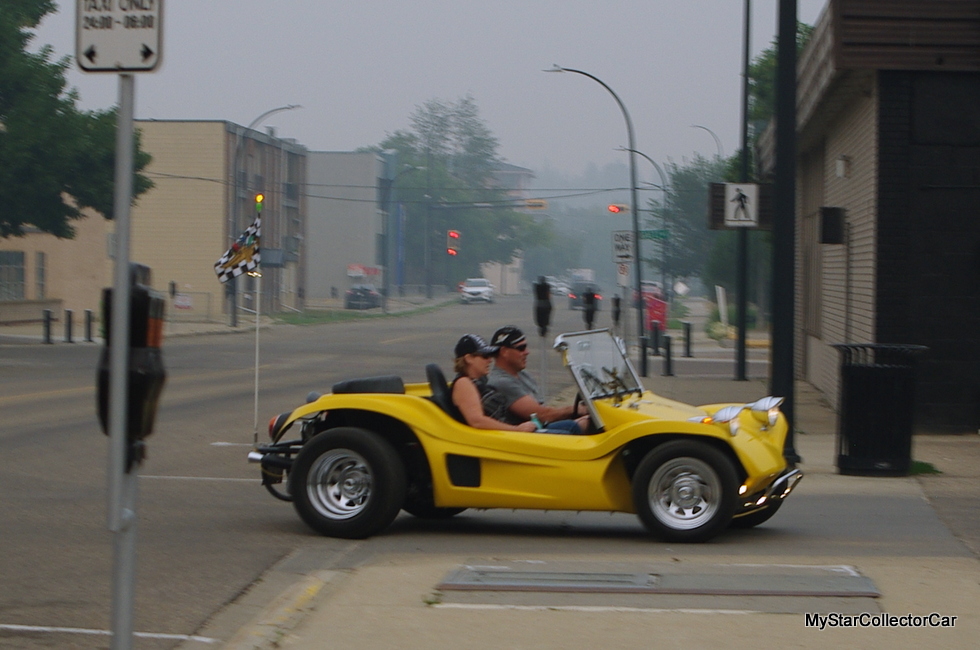 He has owned his Sand Shark for about six years and made some improvements along the way. Lorne added a few Meyers Manx style cues to the bottom half of his Sand Shark to give a few extra curves to his dune buggy. The list includes flares to the area in front of the rear wheels.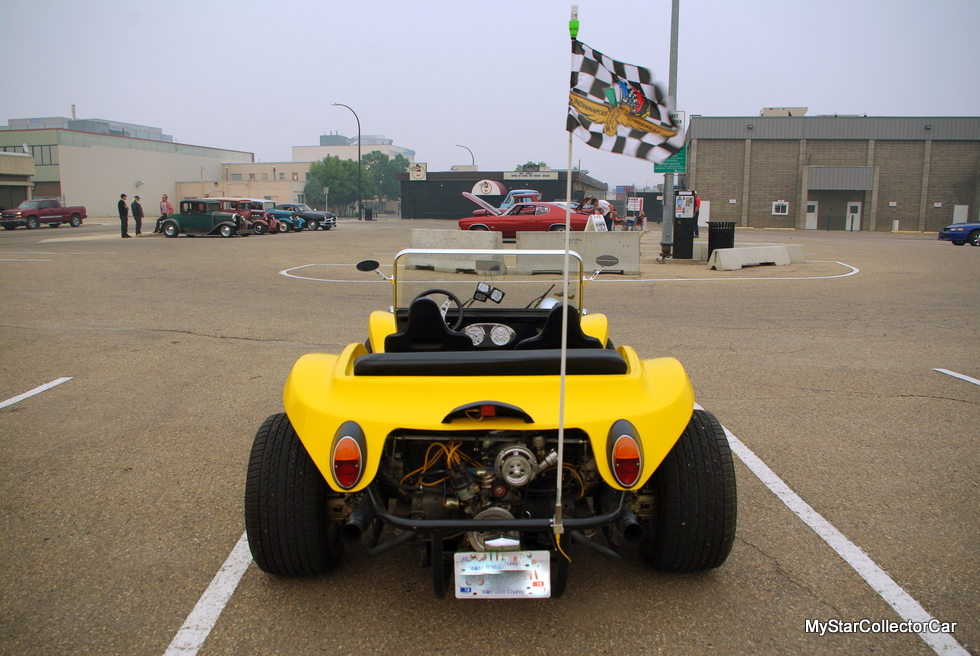 The dune buggy also has a more powerful twin-carb VW bus engine to power it down the road. Lorne added the Sand Shark is pretty comfortable at 60-70 mph (100-110 km/h) with the boost in horsepower. "It's all just motor and frame"; in Lorne's words.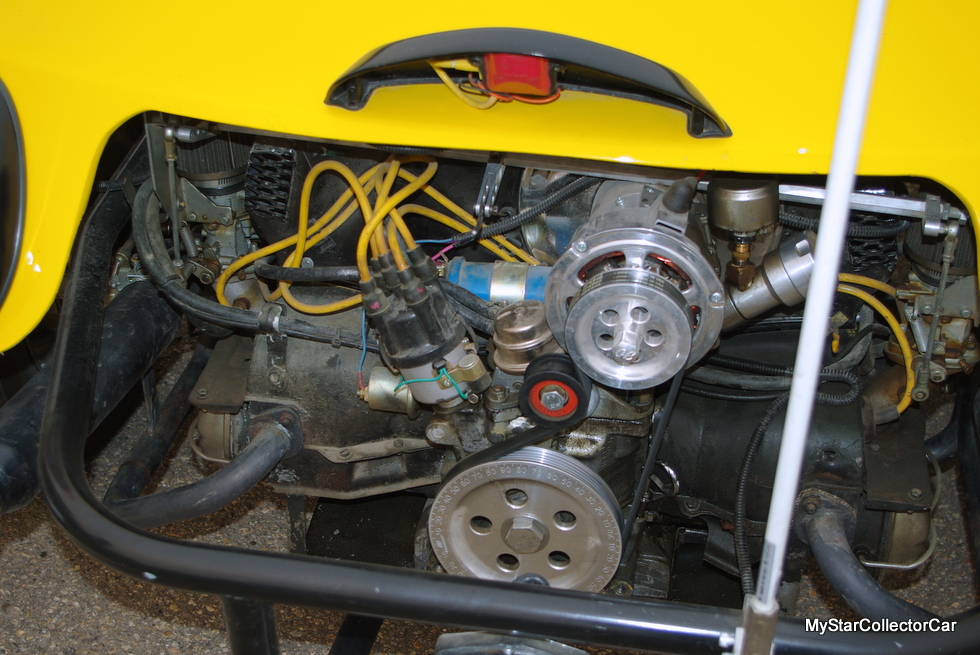 The dune buggy also has a complete gauge cluster so Lorne can keep an eye on its beefed-up engine's status.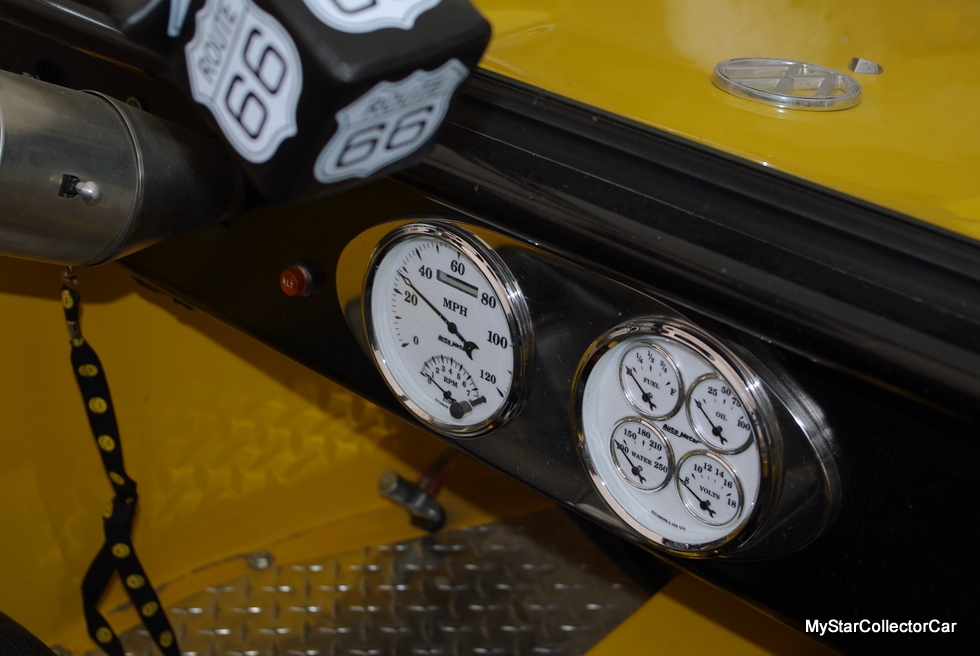 The Sand Shark has a back seat and Lorne recounted how he was able to fit his children in the dune buggy when they were young kids. These days Lorne's now-adult son drives the other dune buggy on family excursions.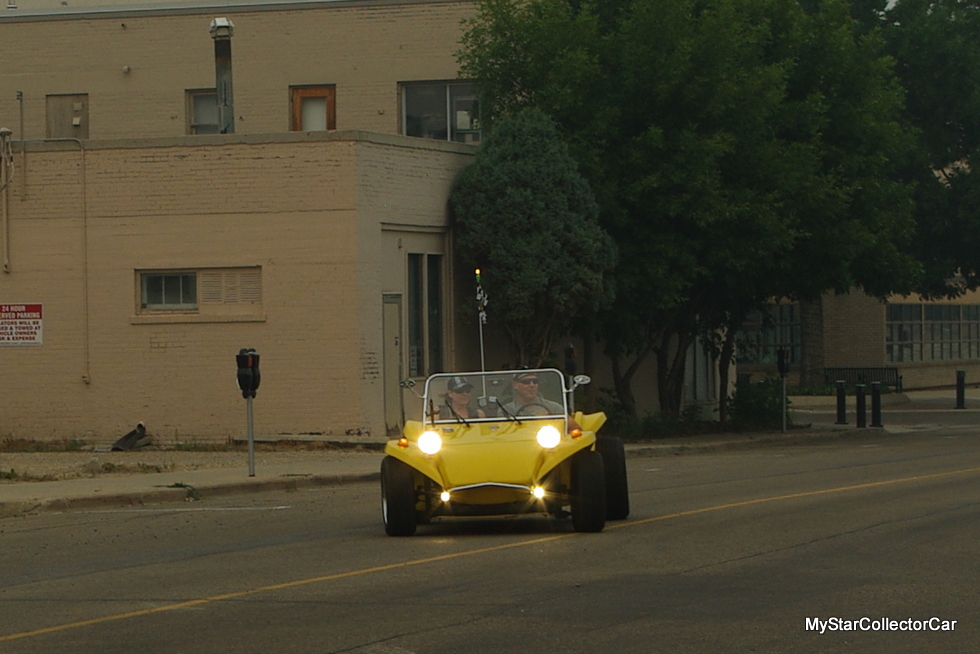 Lorne and his family live in an area that has a much shorter mild season than California's endless summer. Nevertheless, they are able to pack plenty of vintage dune buggy time into their summer fun.        

   

BY: Jim Sutherland

Jim Sutherland is a veteran automotive writer whose work has been published by many major print and online publications. The list includes Calgary Herald, The Truth About Cars, Red Deer Advocate, RPM Magazine, Edmonton Journal, Montreal Gazette, Windsor Star, Vancouver Province, and Post Media Wheels Section.