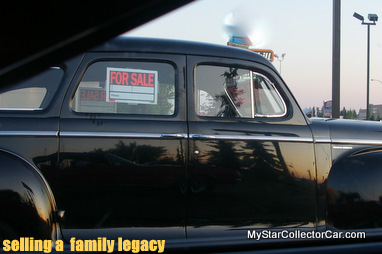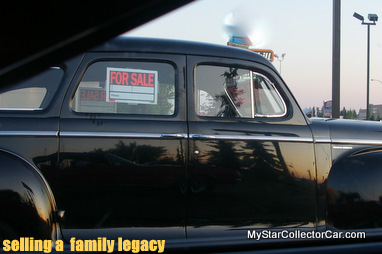 I read a cautionary tale about the cost of a good restoration vis-a-vis the inheritance money left to the next generation.
The writer cited examples where a very expensive restoration project became a fire sale item after the owner went to the big car show in the sky.
His kids did not share the intense bond that existed between the dearly departed and his beloved vintage set of wheels. Instead it was fired out the garage door (where it had enjoyed pampered 5-star lodging) shortly after the last rites on its late owner.
Quick sales seem incredibly callous to most car guys because they completely understand the unbreakable bond between the beloved car and the car guy. In many cases, the car is a symbol of a time in the owner's life when he was a young high octane hell-raiser.
The car is a reminder of a golden era of youth when all things were possible and the car radio played their music from their time. In fact, it was their time to do all of the things that people get to do when they are young and adventurous.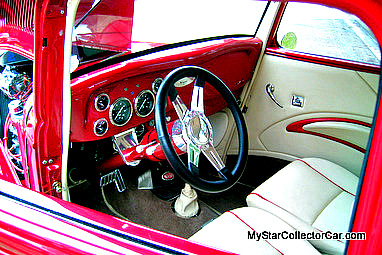 For many of these guys, the car was a big part of the equation in the adventure formula. Most of them miss their first cars as much as they miss their first romance, and often the two were around at the same time in the car guys' lives.
One of the best reasons to recapture the past was put forth by one of our local car guys who is over 50 and still happens to own his first car. He loves his car and says that "he gets behind the wheel and he is 16 again". Every car guy understands that concept-completely.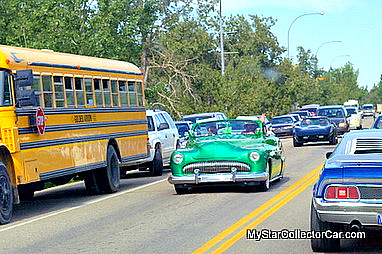 What car guys don't understand is how anyone could not figure out why their father invested so much cash in a beloved vehicle: it made the guy very happy in life and that should have been more important to his kids than a bigger inheritance after he was gone.
In 2012 we will continue to feature stories about the deep bonds between owners and vehicles because that is our very reason for existence at MSCC.
We have always understood that it is always far more than dollars and cents when it comes to vehicles from the past and their priceless memories for car guys.
Jim Sutherland
More stories at – https://www.mystarcollectorcar.com/