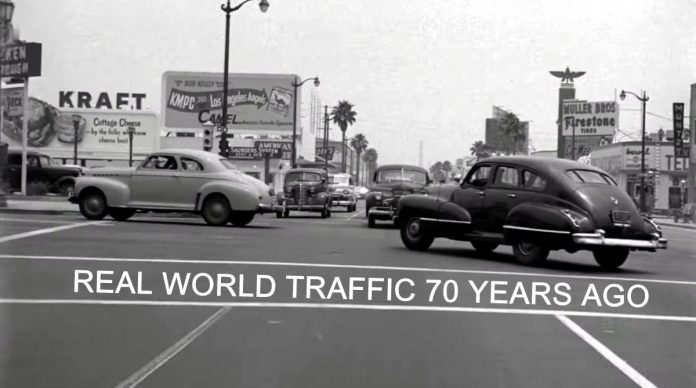 The MyStar guys are huge fans of vintage home movies because they give you a snapshot of what was really happening on the streets decades ago.
A cruise can give you an approximation of vintage traffic, but a vintage film gives you a real look at what and how people drove back in the day.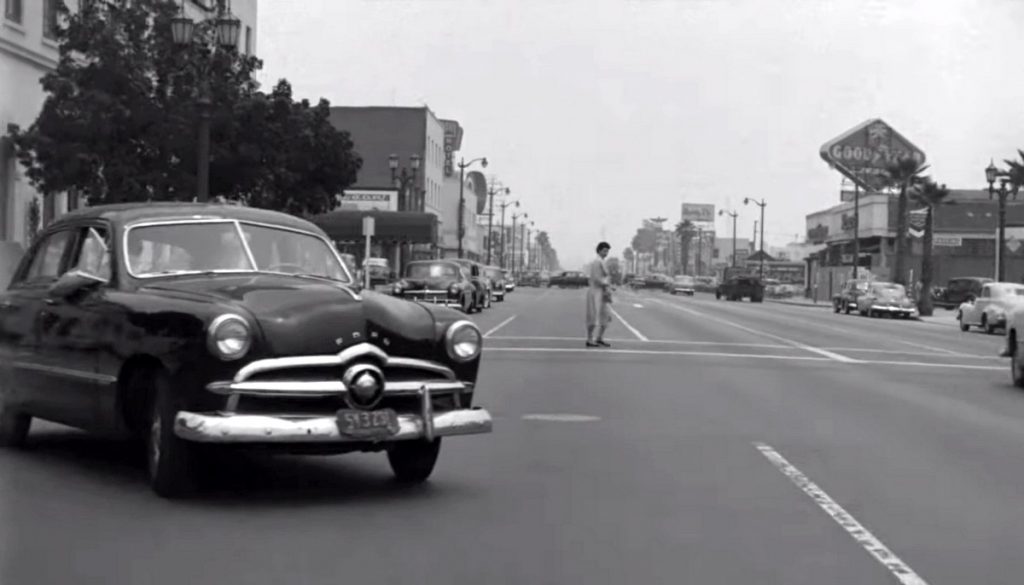 The most obvious feature of this 70-year-old road trip is the abundance of shoebox Fords. The shoebox era at Ford ran from 1949 to 1951 so the shoeboxes in this film were gently used cars back in '52.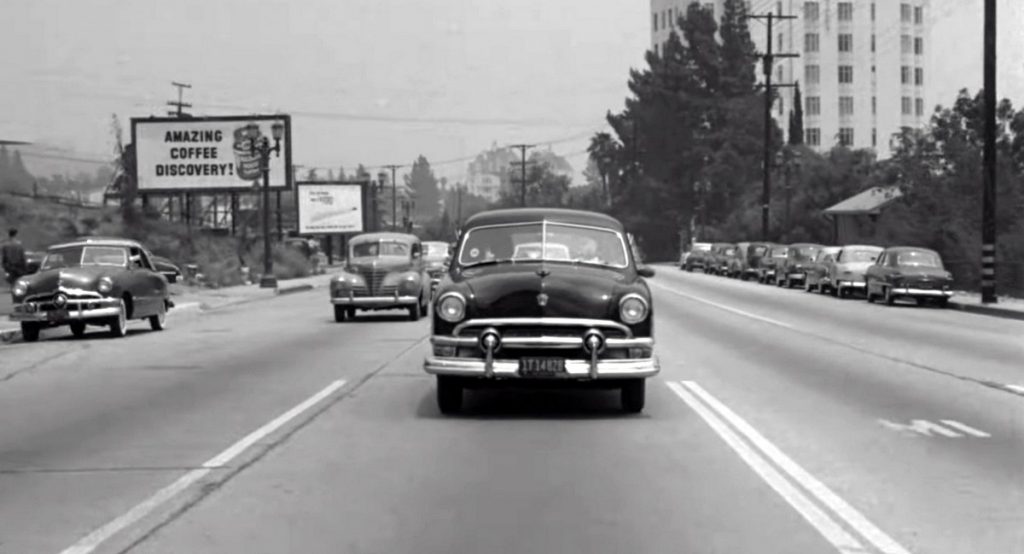 They show up on in nearly every scene on Sunset Boulevard back in '52.
Number two. This was filmed in California so—to no surprise—you see quite a few convertibles on the street.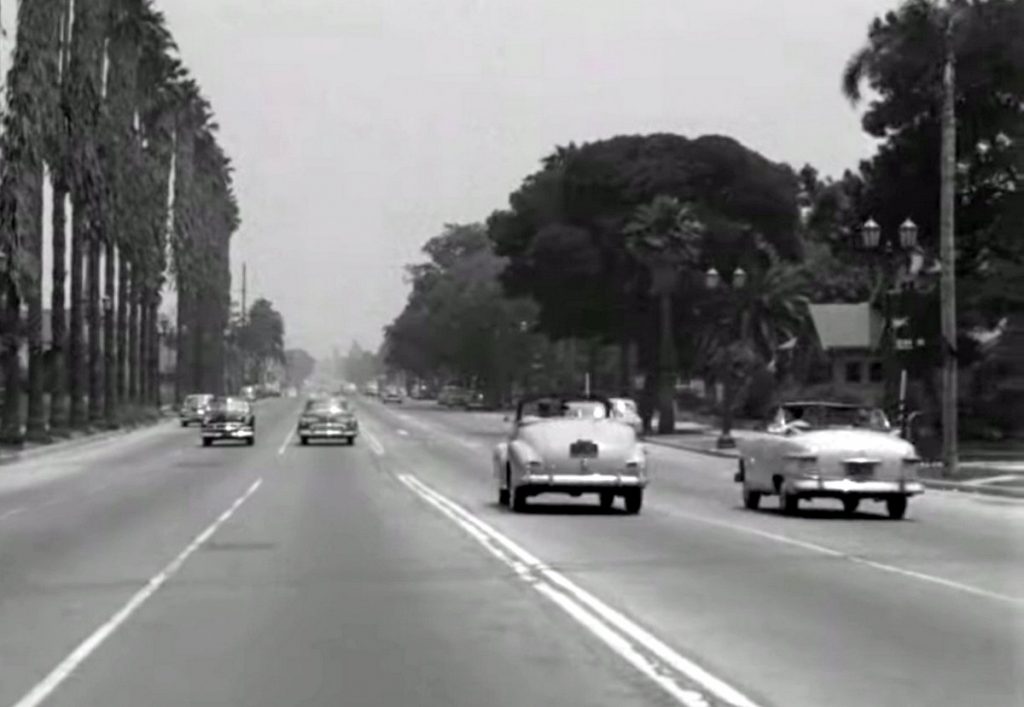 There are many reasons why there are so many convertibles in this film, but the biggest reason is obvious—it was shot in California. The So-Cal climate is perfect for going roofless, but if you shot this film in North Dakota, you wouldn't see many 'verts.
Another reason is the flash factor. Convertibles are the perfect fit for Hollywood.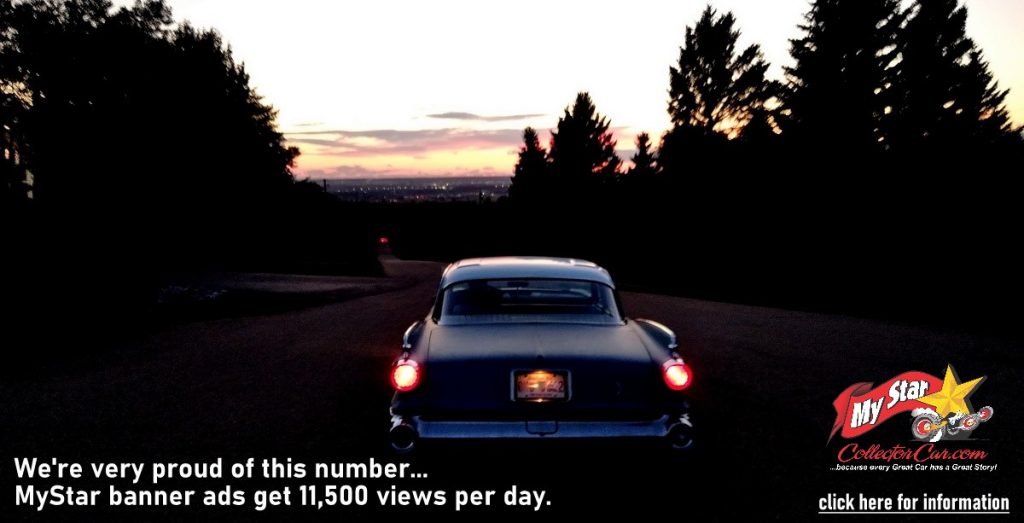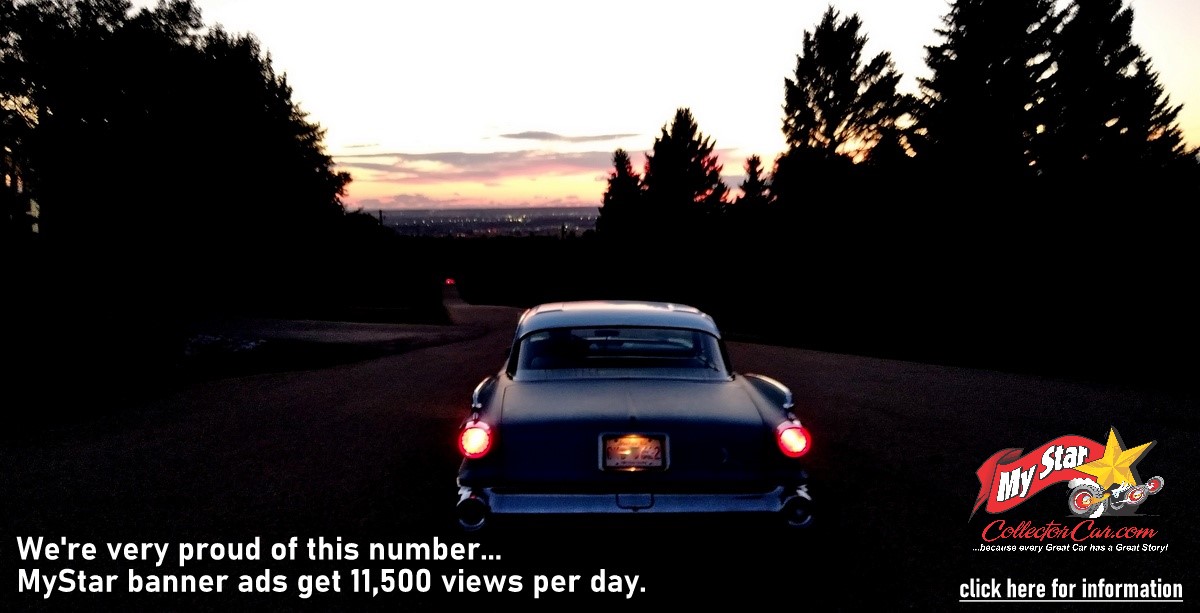 Number three. There's a brief shot of holiday trailers on a sales lot and that tells you how the 50s ushered in more leisure time for people.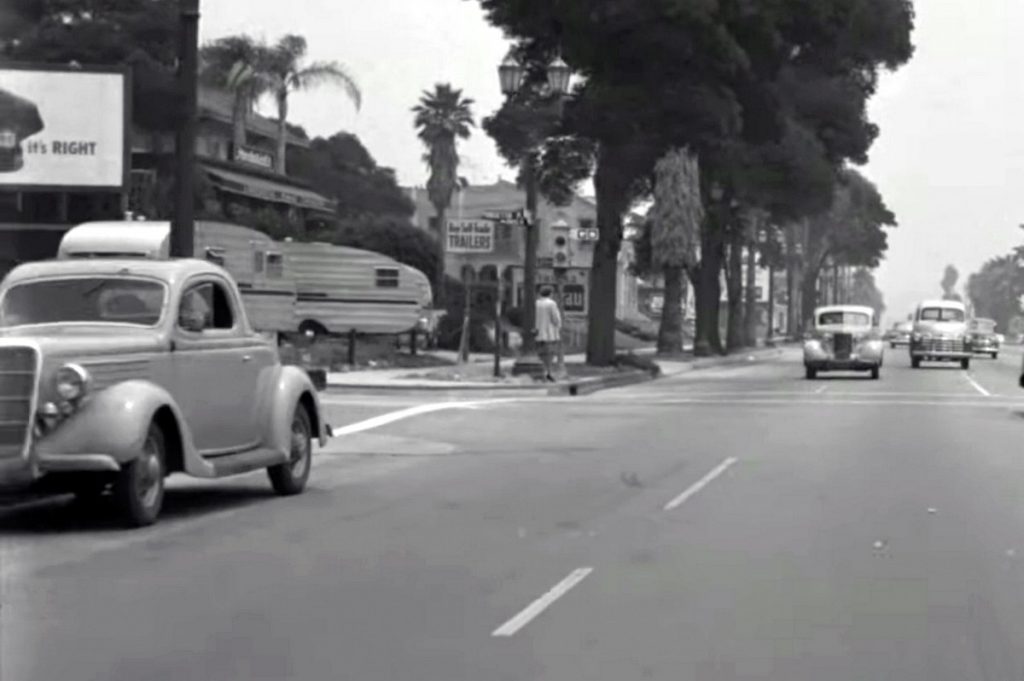 The Great Depression and World War Two sucked a lot of joy out of life because people were fighting for survival—not frivolous things like vacations. Those holiday trailers told a story—by 1952, people were ready for fun—plus we finally had the cars to pull holiday trailers.
Number four. Signal lights weren't mandatory back in '52—that's really obvious in this film. Many of the cars wouldn't have had them so the lack of a signal light isn't a shock. There's an every-man-for-himself attitude on the streets in this film and it works for some reason.The traffic flow isn't terrible, and you don't see fistfights at every intersection—it's like every driver is braced for being mercilessly cut off on every block. There's a forgiving, casual, attitude you won't see 70 years later on the same streets.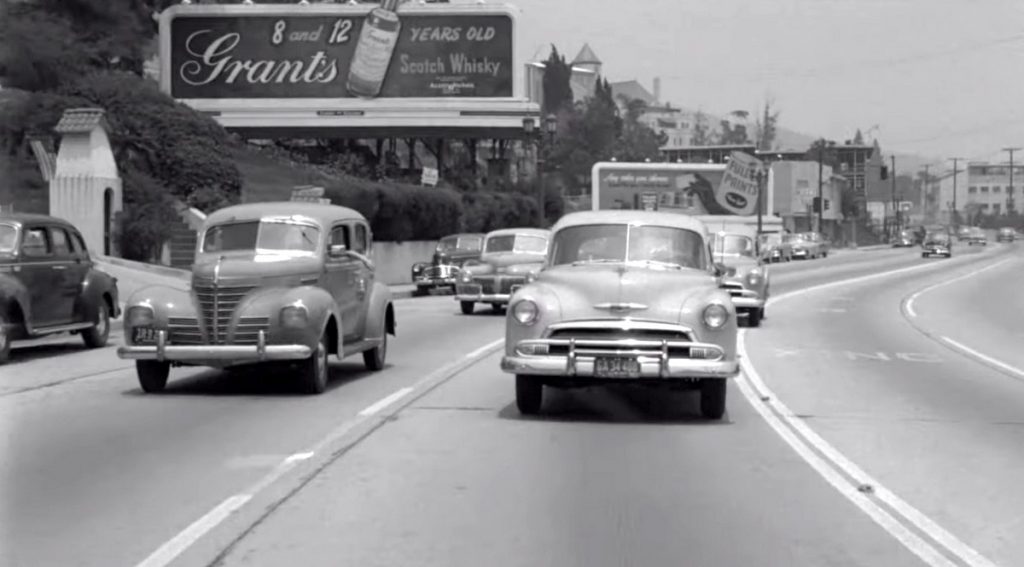 A guy in a Plymouth is the only exception to the rule—he actually stuck his hand out to make a turn. He had to be an out of towner.
The fifth—and final observation about this trip down memory lane (via Sunset Boulevard) is how the drivers use a lane marking as a suggestion, instead of a hard and fast rule.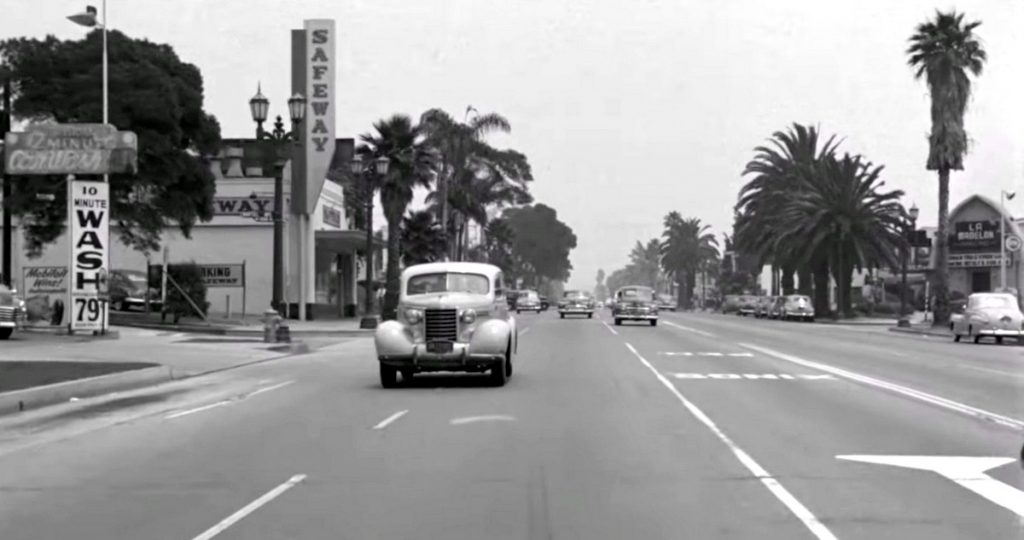 The guys in the inside lanes near the parked cars pretty much straddle the line into the next lane. You could point how these old cars had vague steering on their best days, so that might explain the meandering route many of these drivers took back in '52.
Or they didn't want to take a parked car's door off because they were driving cars with vague steering and even vaguer brakes.
By: Jerry Sutherland
Jerry Sutherland is a veteran automotive writer with a primary focus on the collector car hobby. His work has been published in many outlets and publications, including the National Post, Calgary Herald, Edmonton Journal, Ottawa Citizen, Montreal Gazette, Saskatoon StarPhoenix, Regina Leader-Post, Vancouver Sun and The Truth About Cars. He is also a regular contributor to Auto Roundup Publications.
Please re-post this if you like this article.