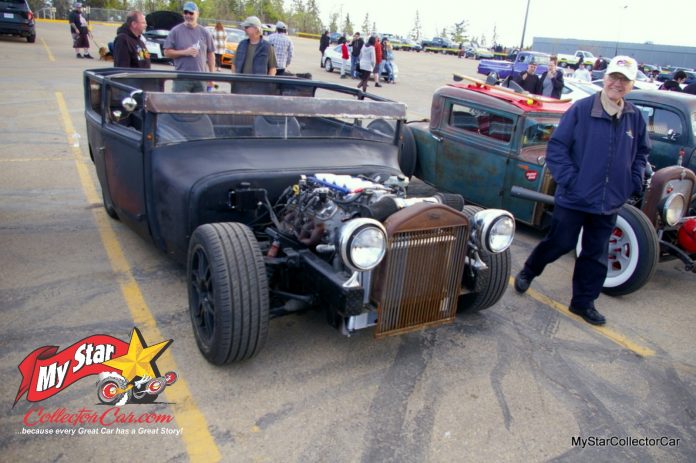 Henry Ford was a visionary when he created the Model T and a subsequent tidal wave of sales because the car was a runaway hit with buyers, but we at MyStarCollectorCar are confident that even Henry would not have seen the future for this particular 1927 Ford Model T rat rod.
Bruce Chiles took his '27 Model T and redesigned the 95-year-old car into a wide body street monster.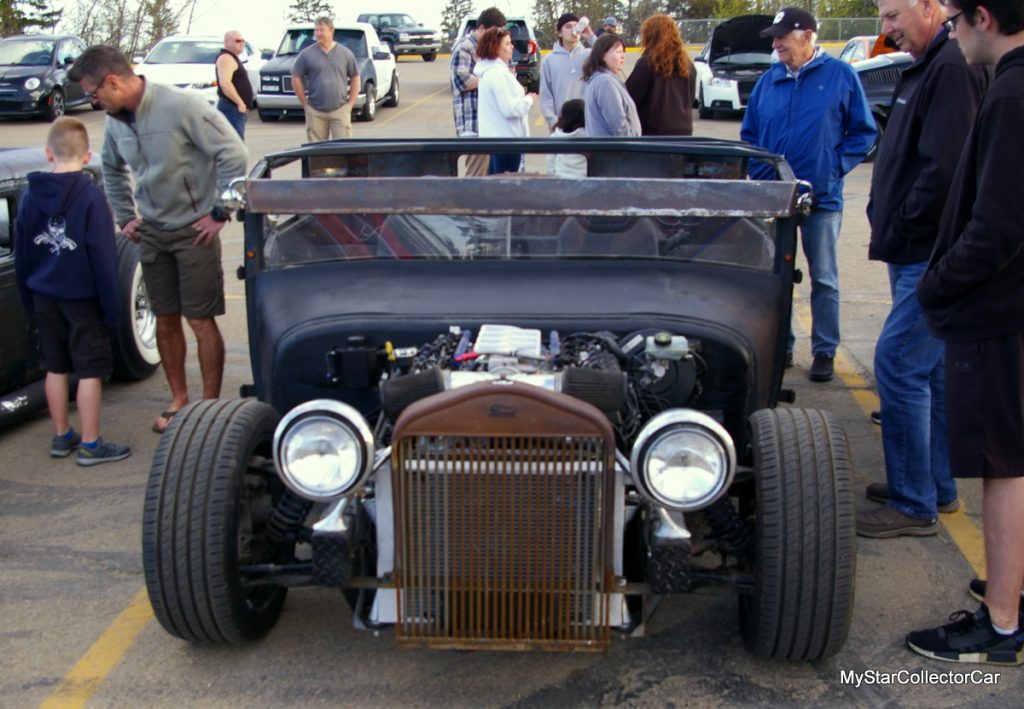 Net result? Any resemblance between a stock 1927 Ford Model T and Bruce's heavily modified T is purely coincidental, with the exception of the famous Model T radiator grille.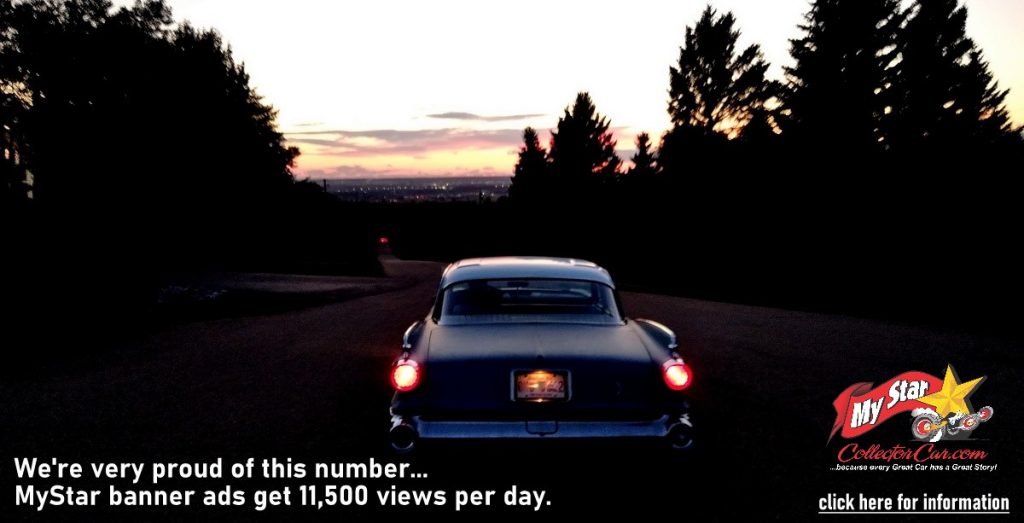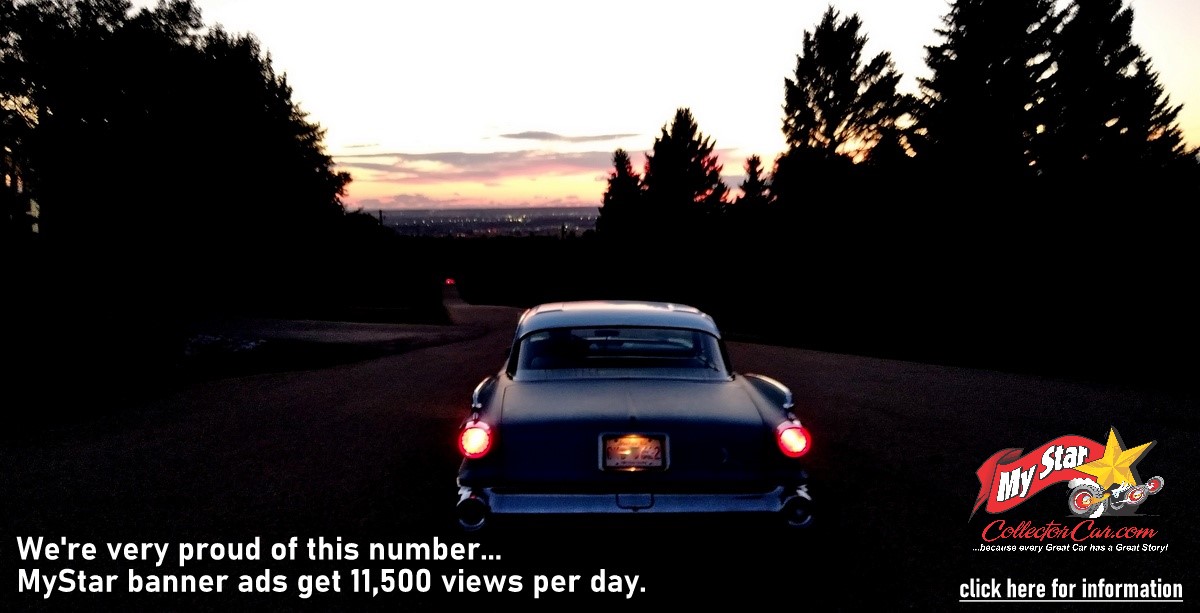 The foundation for the Model T is unusual because it was donated by a Pontiac Solstice, but the donor car was a solid choice because it was a wide, low-slung sports car right from the factory. In fact, the Pontiac Solstice was a nudge under six feet wide, thus the perfect candidate for Bruce's Model T rat rod vision.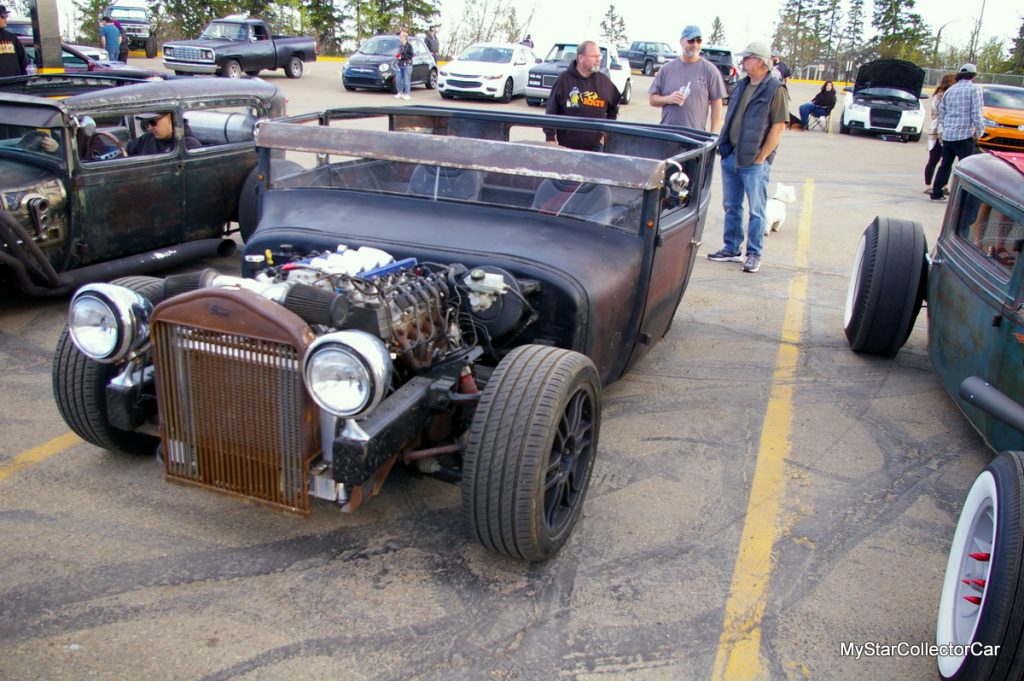 Ford designed the Model T over one hundred years ago and its basic style was still very evident in 1927, including its tall, narrow dimensions. Bruce wanted to shed that image forever, so he chopped off the Model T's top and added almost 3 extra feet to the car's width.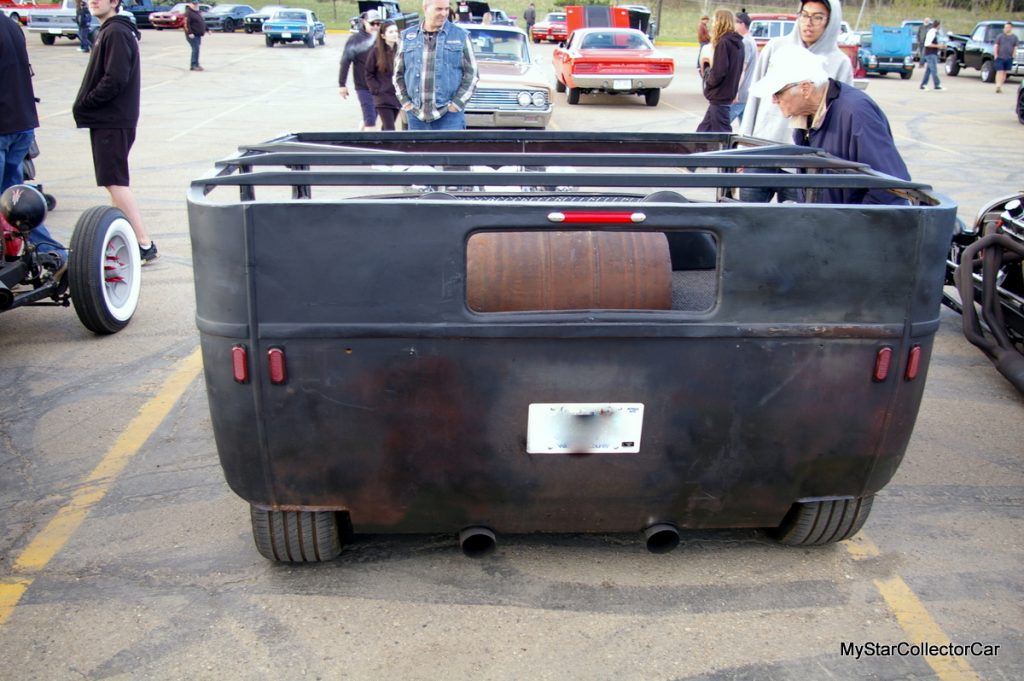 Bruce also wanted to add some serious horsepower to his Model T and chose a 2002 Corvette LS1 coupled to a 6-speed manual transmission. Bruce told MyStarCollectorCar his Vette engine produces roughly 650 horsepower and can now spin the tires in five out of its six gears.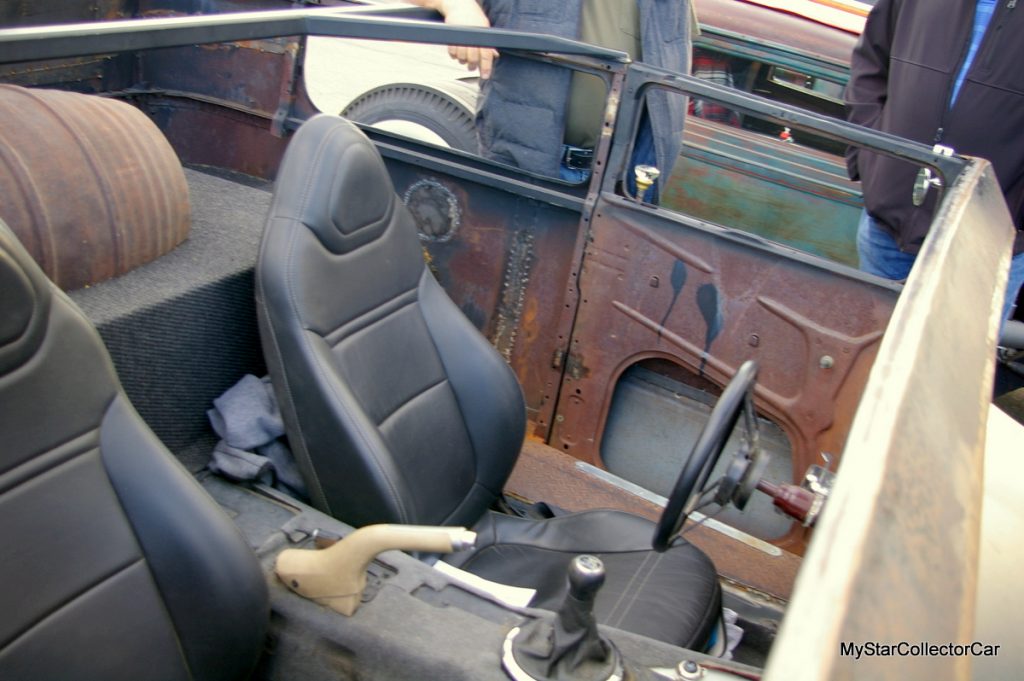 He added the car has low gears in the rear end and will "do doughnuts all day" if he felt like it. However, Bruce is still in the early stages of a learning curve because the car just passed a massive mechanical inspection so he could register it as a legal road vehicle.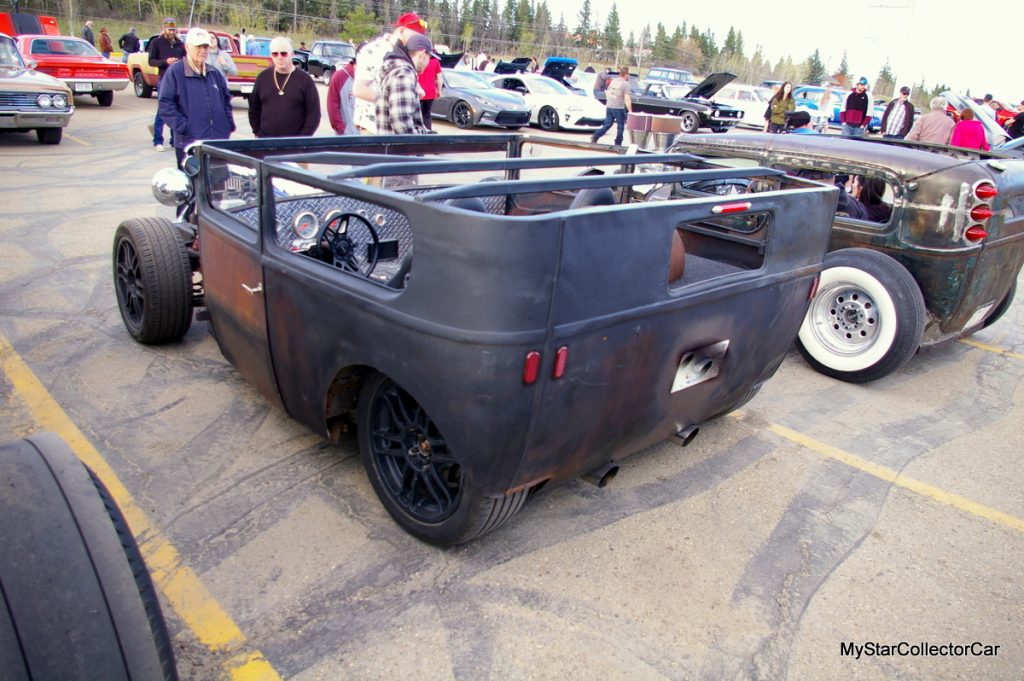 The donor Pontiac Solstice helped make the car mechanically sound because Bruce used its rack-and-pinion steering system, along with a modern Corvette suspension system to handle the huge horsepower gain. His rat rod T also has a modern disc brake system to help whoa-up all those extra ponies.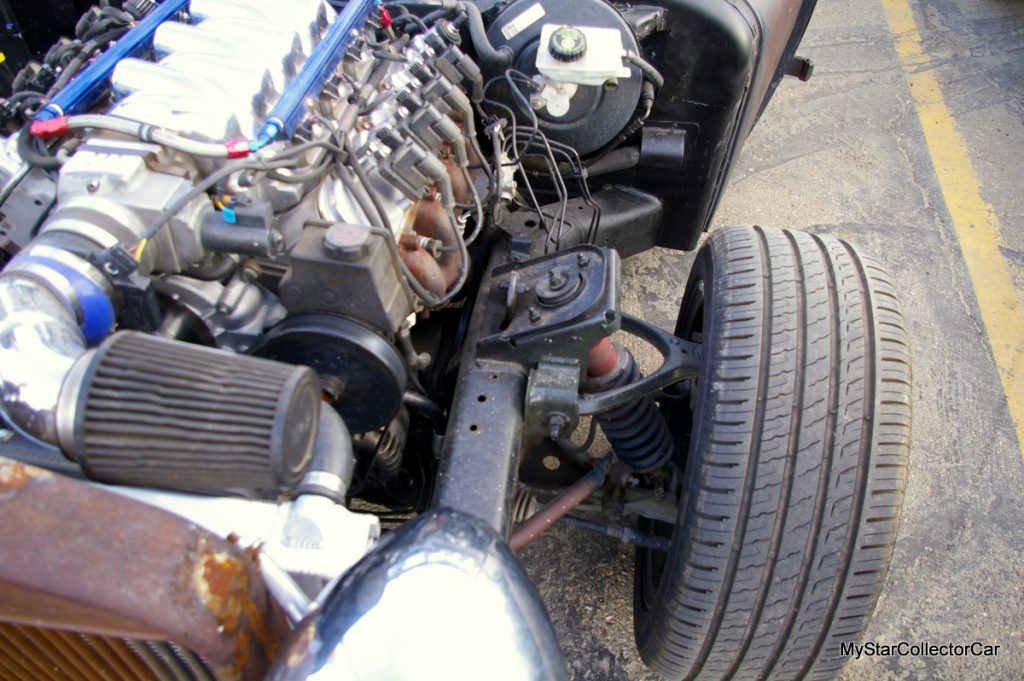 Most rat rods are built with a free form style that includes some unique features and Bruce's T has a few of them. Its door locks are antique doorknobs that were last used in Bruce's house and look right at home on his Model T. Curious onlookers will also notice the antique beer keg behind the passenger area, also the real deal from 1933.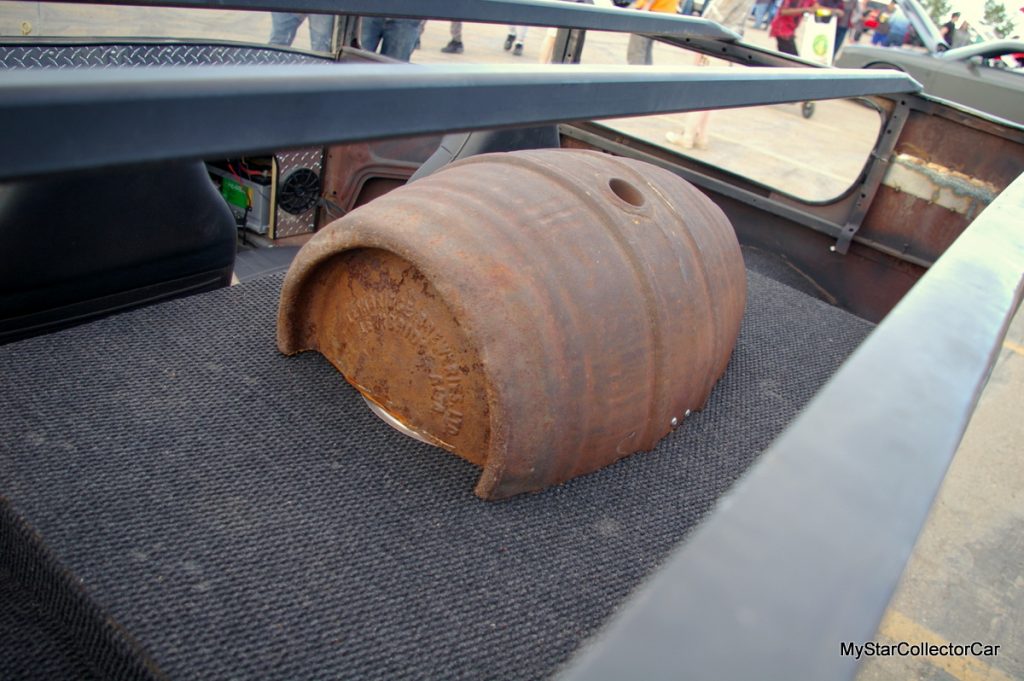 They may think the beer keg is the car's gas tank, but the actual tank is located underneath the beer keg and hidden from sight.
The passenger compartment is low-slung so access to the seats requires people to step in and step out of the car, a surprisingly easy process because the car has no top. Incidentally, the T's Solstice seats are very comfortable, according to Bruce, plus "It's just like driving a Corvette", in his words.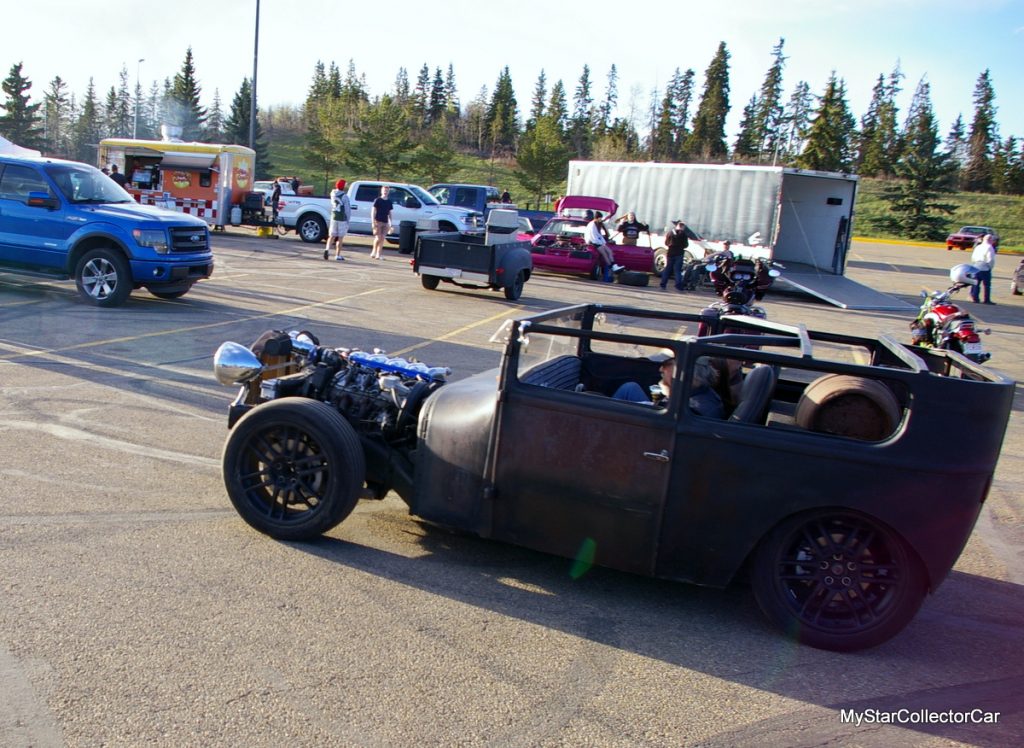 BY: Jim Sutherland
Jim Sutherland is a veteran automotive writer whose work has been published by many major print and online publications. The list includes Calgary Herald, The Truth About Cars, Red Deer Advocate, RPM Magazine, Edmonton Journal, Montreal Gazette, Windsor Star, Vancouver Province, and Post Media Wheels Section.