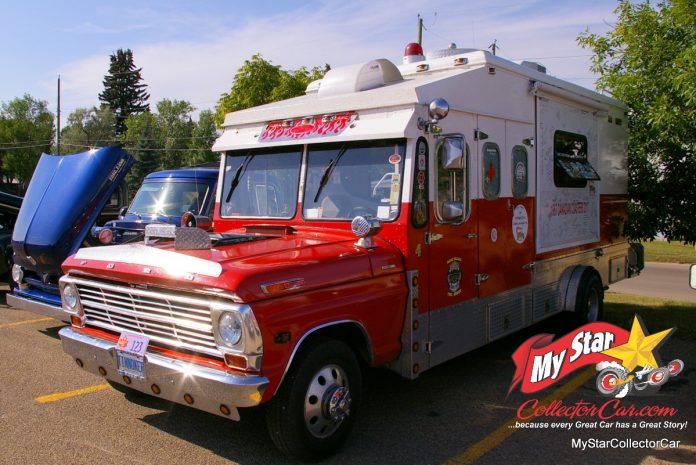 A 1969 Ford F-350 ambulance underwent a major transformation after it was retired from active duty as an emergency vehicle and became a long-distance RV resto mod.
Joe is an experienced metal worker who had the right skill set to tackle the complicated project. Carol wanted an RV with a height that allowed passengers to stand upright in it, but the former City of Hamilton (Ontario Canada) ambulance was built with a lower roof height and needed to be stretched for RV use.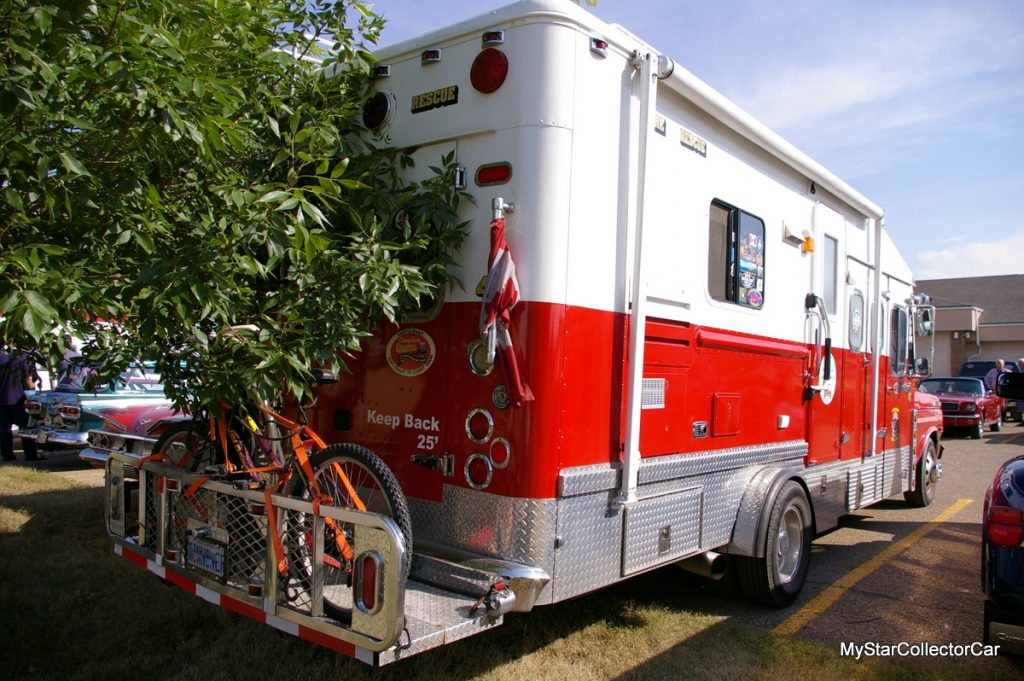 Joe's metal work fabrication experience allowed him to make the changes to the ambulance's roof to accommodate Carol's expansion plan for the former emergency vehicle. Joe also added extra length to the ambulance so it could be fitted with a bathroom/shower unit.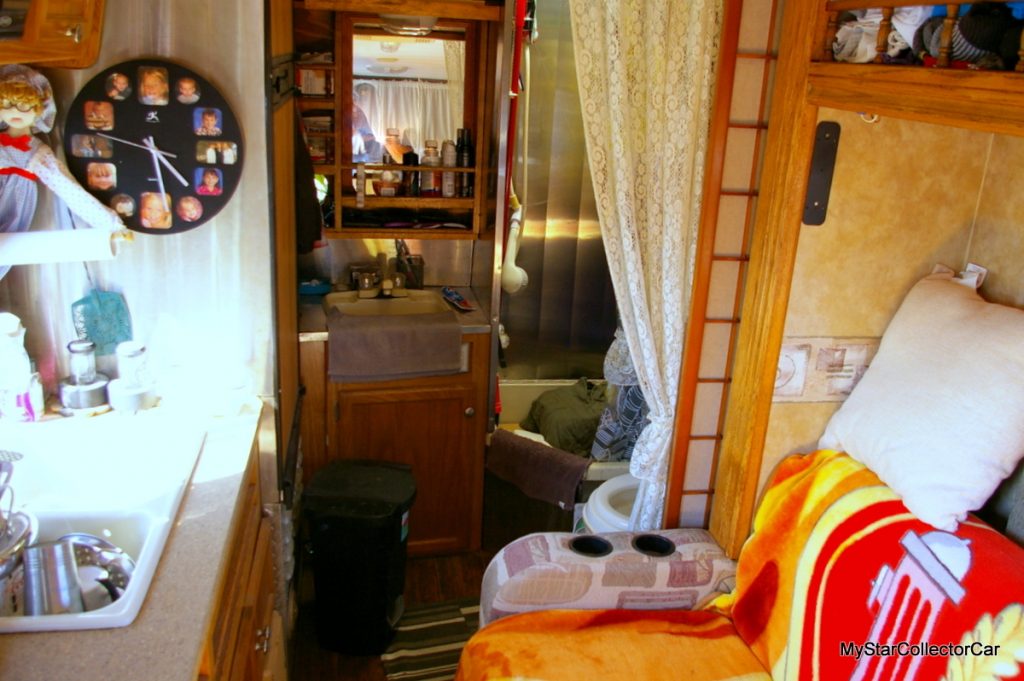 Another unique custom feature on their born-again RV is a slider system that gives the '69 Ford F-350 extra width for camping.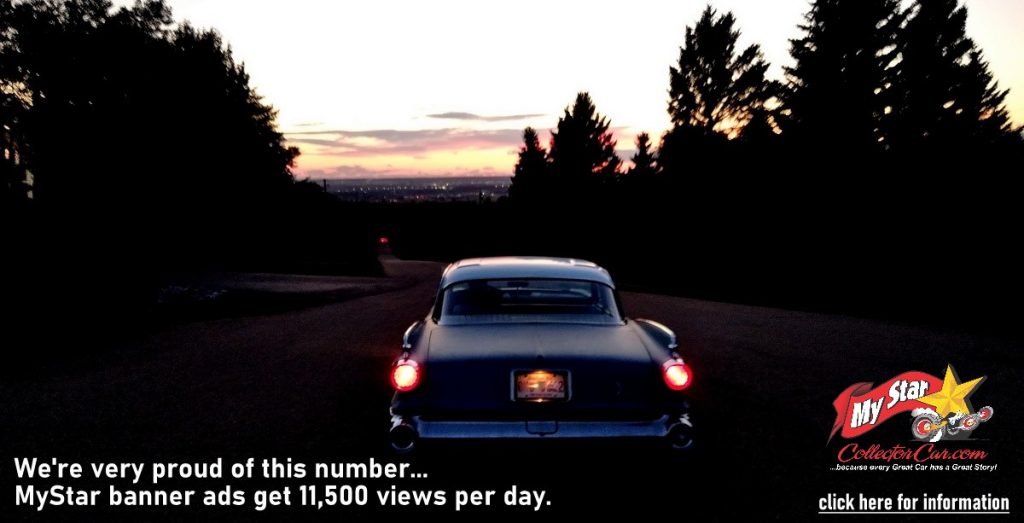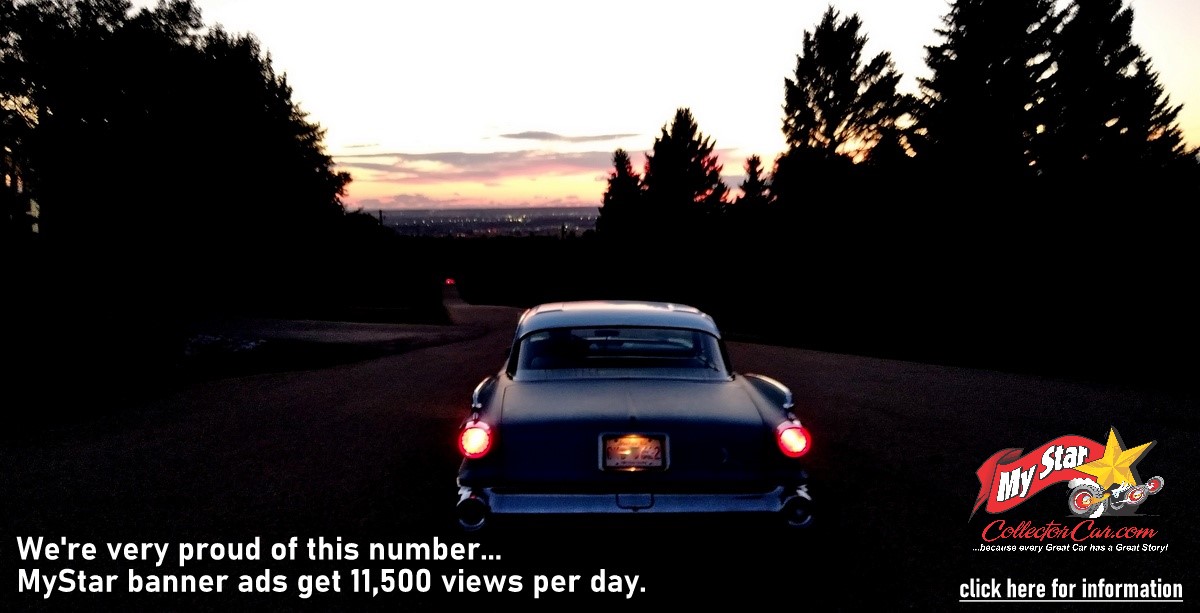 Joe is a detail guy, so he used appropriate rivet fasteners on the aluminum components to give the RV a retro look that was compatible with his vision for the project.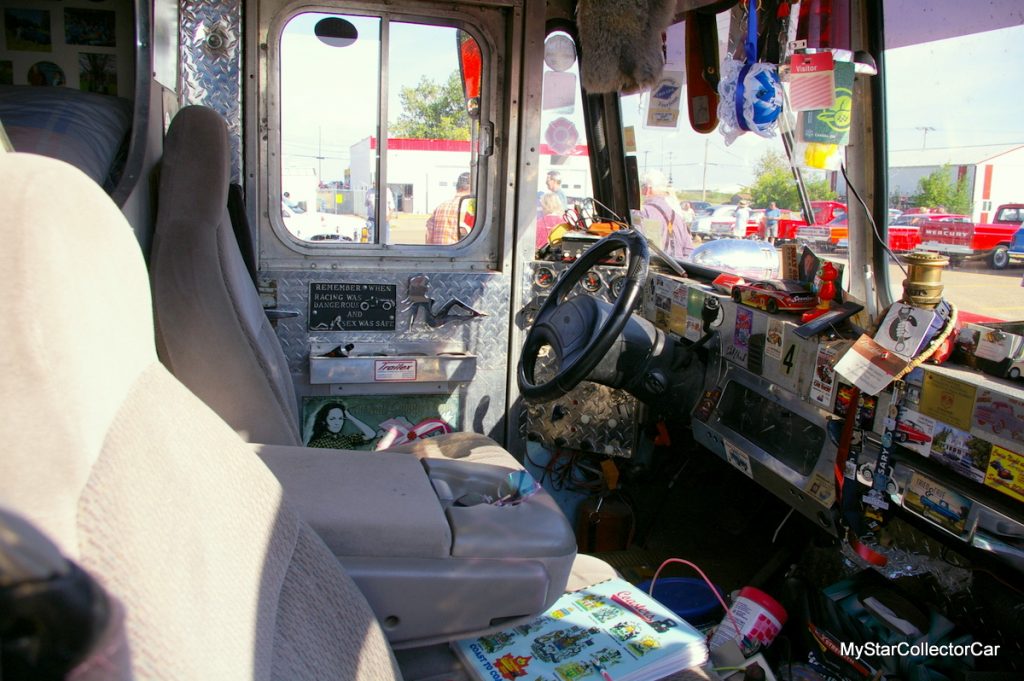 MyStarCollectorCar readers will notice the custom-built deck on the rear of the RV. The deck allows Joe and Carol to put their portable generator on it whenever they camp in areas without electric power. The Ford also has freshwater tanks, along with a sewer tank system, so they can camp in areas without these amenities.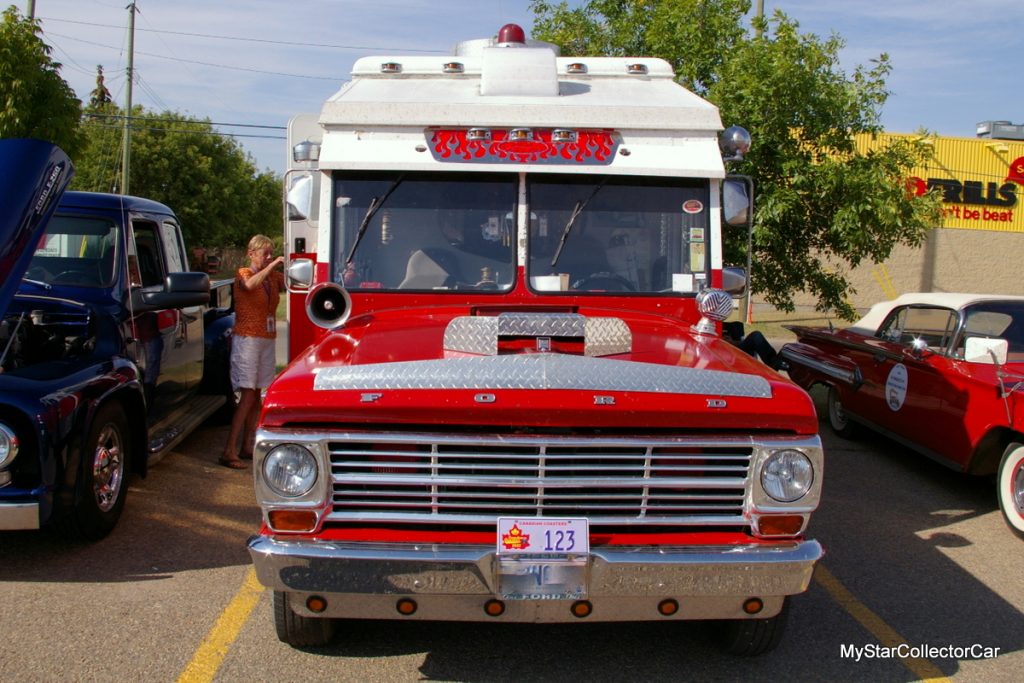 Joe wanted to include an efficient powertrain platform, so he used a 1995 Ford F-350 frame and powertrain under the former ambulance. The '69 Ford truck now sports a diesel engine coupled to the donor '95 Ford truck's automatic transmission and rear end.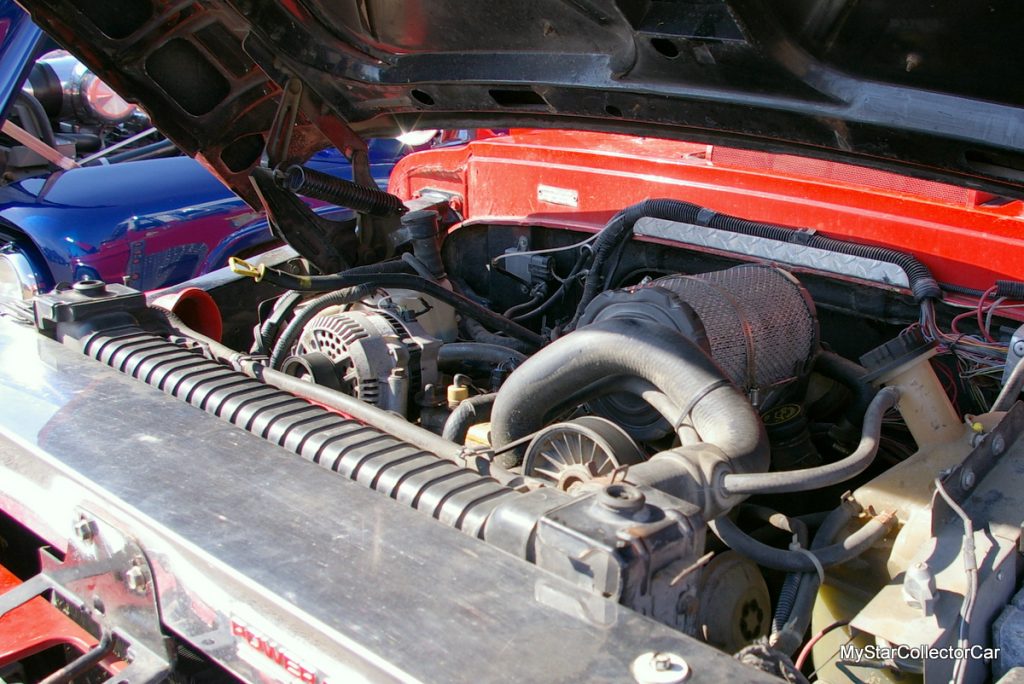 The project took about three years, according to Joe, including 12 weeks of intense 12-hour days to complete the build. The resto mod F-350 was completed in 2013 and has been a solid performer on the long road trips. Joe told MyStarCollectorCar that he and Carol have now logged over 100,000 kms (over 60,000 miles) in their resto mod RV since its completion-with no end in sight to that tally.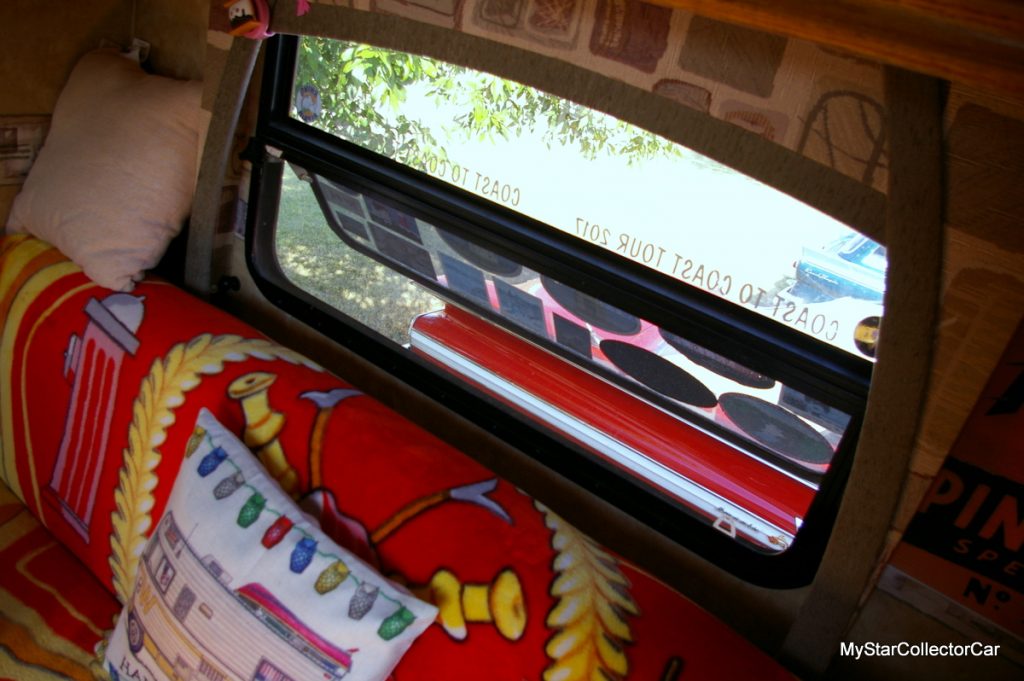 The former emergency vehicle has been driven across Canada twice on the Coasters cross-country tour, along with trips to the southeastern United States when Joe and Carol took the '69 F-350 to Myrtle Beach and Florida. The US border crossing guard made a brief inspection of the vehicle when Joe told him the retired ambulance was now an RV-and totally agreed with Joe once he saw the interior.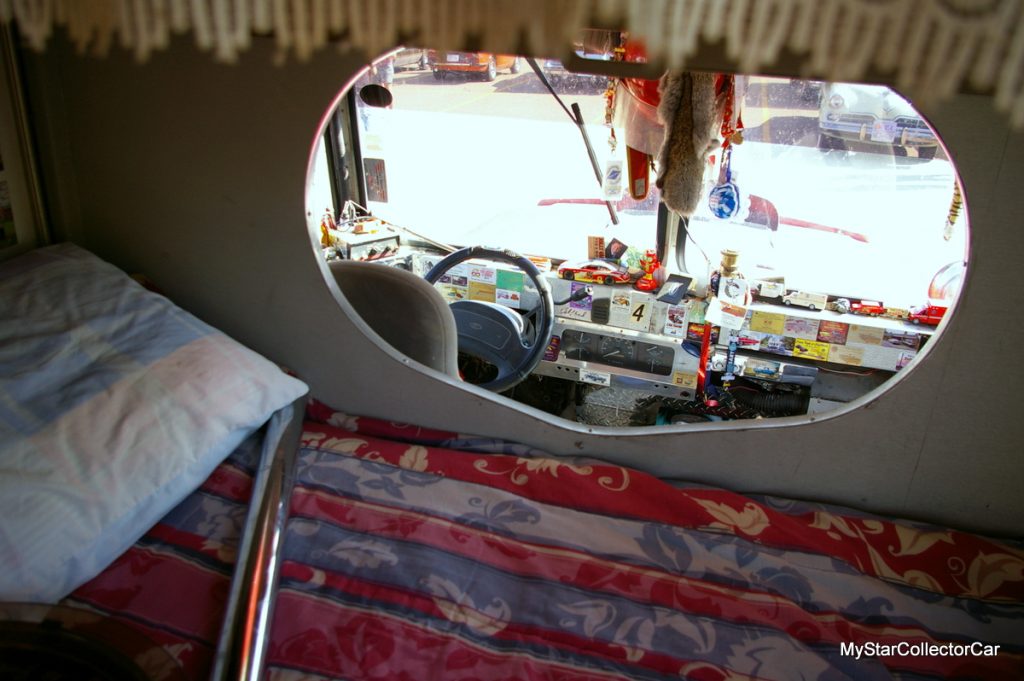 Joe has plenty of experience behind the wheel of the converted ambulance and is very happy with its performance. In fact, the vintage ride is comfortable at 100 km/h (about 60 mph) and pulls down "15 MPG all day-every day", in Joe's words.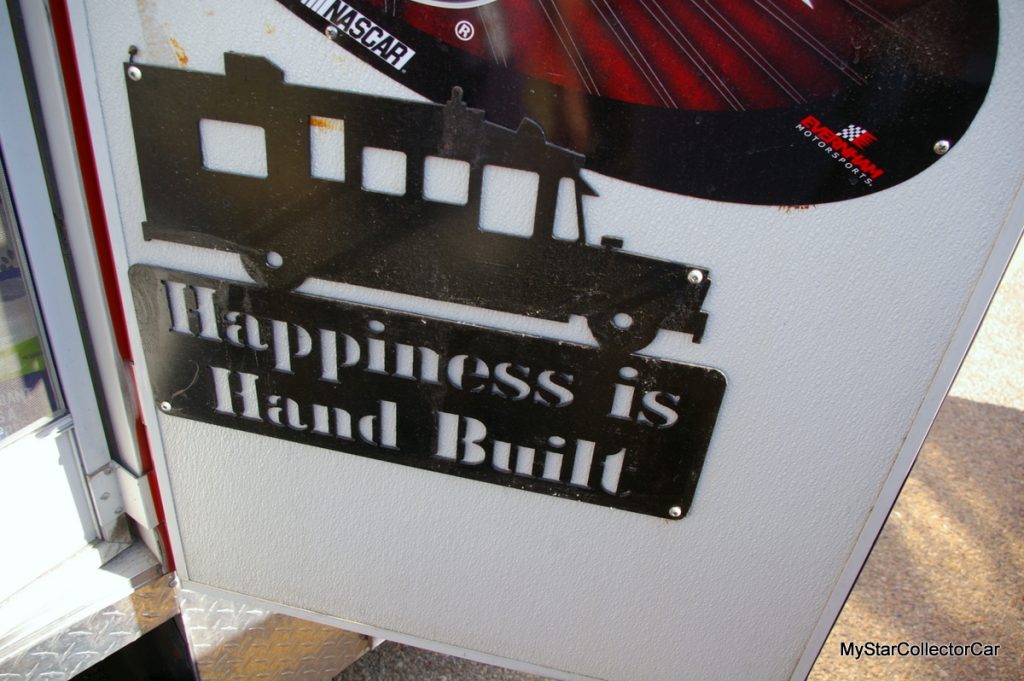 BY: Jim Sutherland
Jim Sutherland is a veteran automotive writer whose work has been published by many major print and online publications. The list includes Calgary Herald, The Truth About Cars, Red Deer Advocate, RPM Magazine, Edmonton Journal, Montreal Gazette, Windsor Star, Vancouver Province, and Post Media Wheels Section.