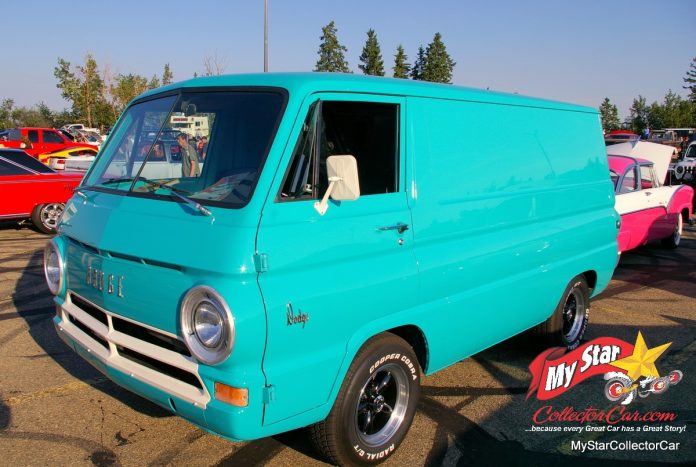 Ian Lafferty had an excellent reason behind his search for a 1966 Dodge A-100 van: Ian's father owned an A-100 van and used it as a daily newspaper delivery vehicle for kids with paper routes in his city.
Ian's search for a tribute A-100 van was not an easy task and took about 40 years before he was able to find the right one. The Dodge A-100 van was not manufactured in significant numbers and most of them were used up as working vans by their owners, so they were highly disposable after they were deemed no longer useful.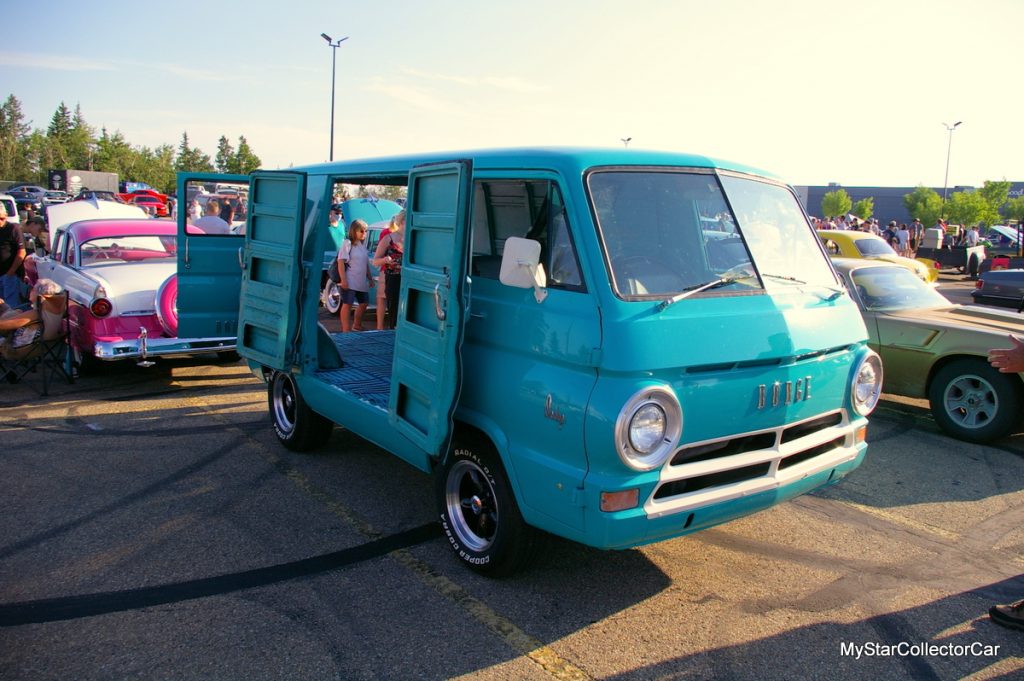 Additionally, the last Dodge A-100 van left the factory over 50 years ago, consequently most of them have already met a grim fate with the crusher many decades ago. Ian learned that most of the surviving Dodge A-100 vans were either "too expensive or too far gone", in his words, thus Ian's search for the ideal A-100 was a long process.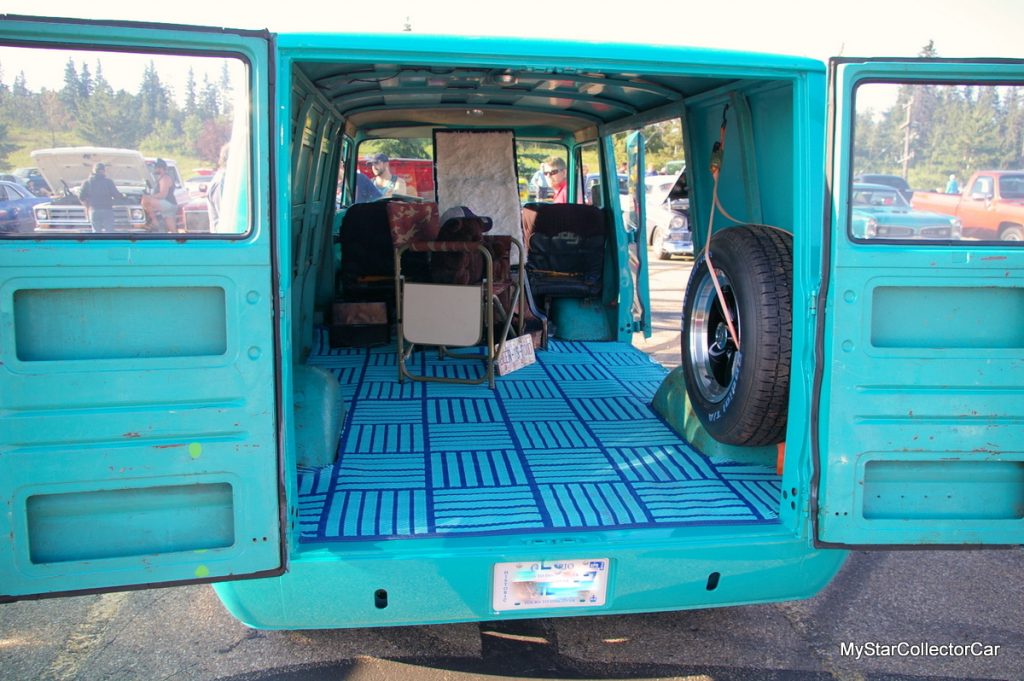 Ian discovered a 1966 A-100 van that fit within his budget and expectations about 2 ½ years ago and bought it. Initially, he decided to simply drive it and enjoy the van in its then-current state, including its crudely applied Scooby Doo paint job.

Ian was unimpressed with the quality of the van's paint and its Scooby Doo tribute theme. Just for the record, Scooby Doo was a large cartoon dog who was the canine mascot for a young cartoon human team of ghost busters who dazzled kids from a bygone era during the Saturday morning cartoon segment of their lives.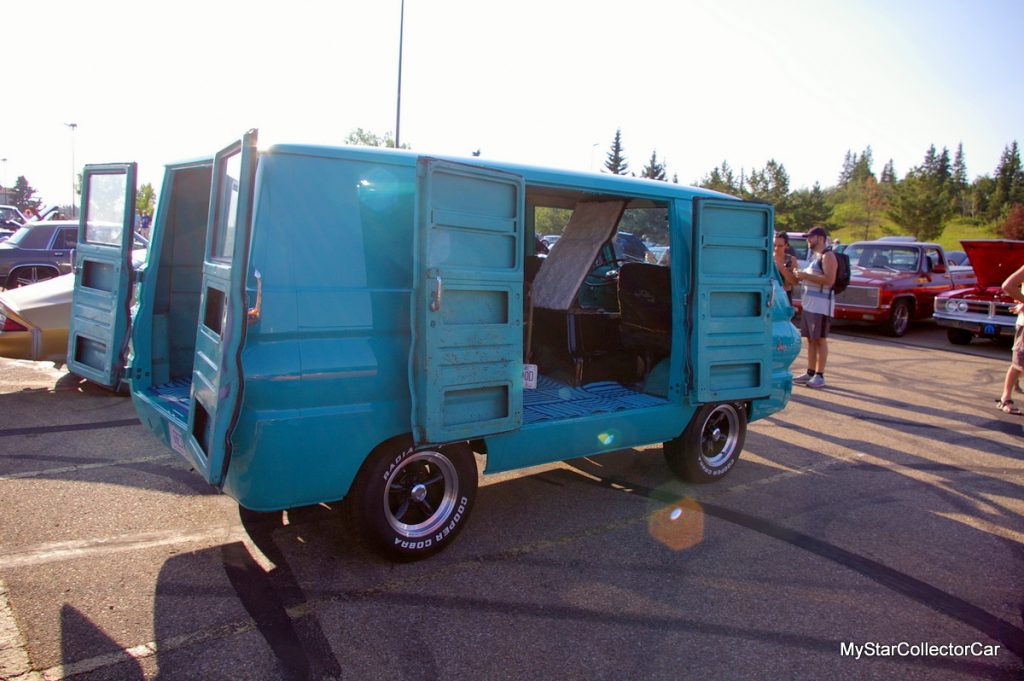 The van in the Scooby Doo show resembled a cartoon version of a Dodge A-100 van in many ways, so a real-life tribute to it clearly had a built-in appeal to its previous owner. However, Ian was not a Scooby Doo fan, nor was he a fan of the homemade paint job on his A-100 van, so he decided to get a professional to return the van back to its factory paint scheme.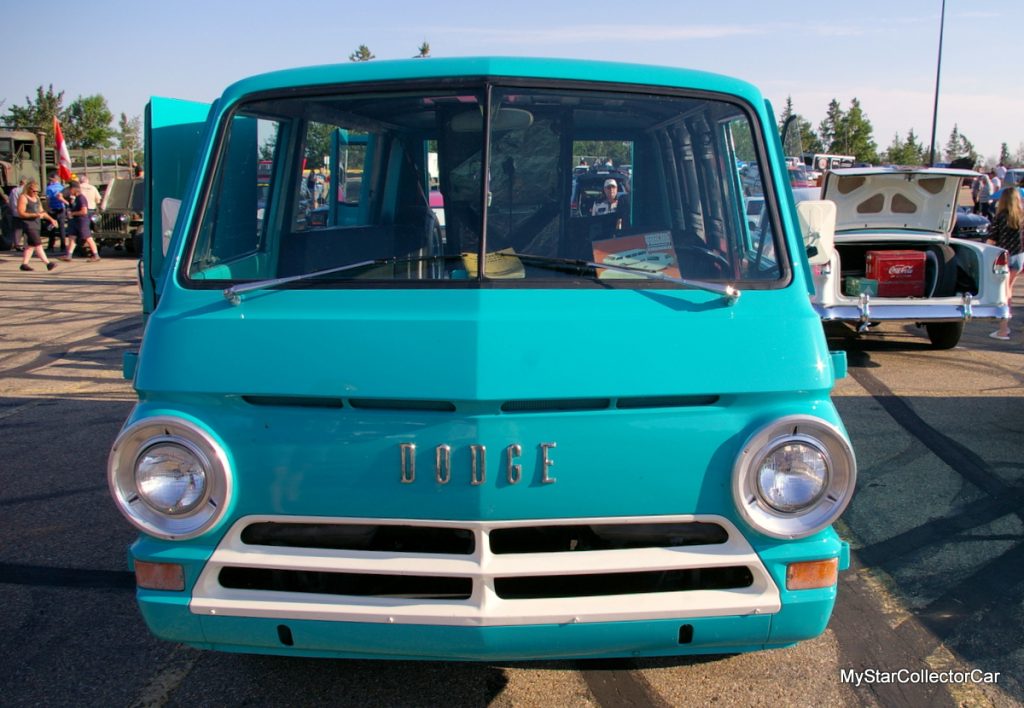 He located some of the van's original paint in an obscure location (ash tray) on the A-100 and matched it with modern paint choices. The result was a stunning return to the factory paint scheme on the van when Ian "de-Scooby Doo-ed" it.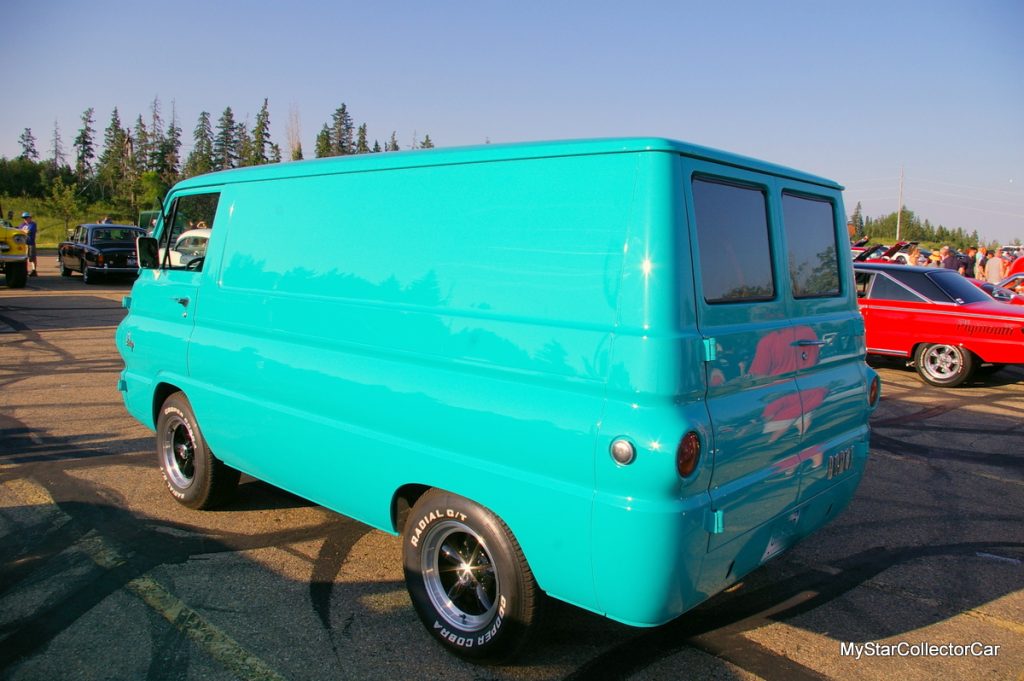 Ian's van still has its original 225 Slant Six engine, along with a factory three-on-the-tree manual transmission that links his van with his childhood memories in a big way. However, he included a few upgrades into the restoration process, including no bumpers and a recessed license plate location that give the van a more streamlined look.
The overall result is a vehicle that draws plenty of attention whenever Ian drives it-even after the removal of its Scooby Doo paint job.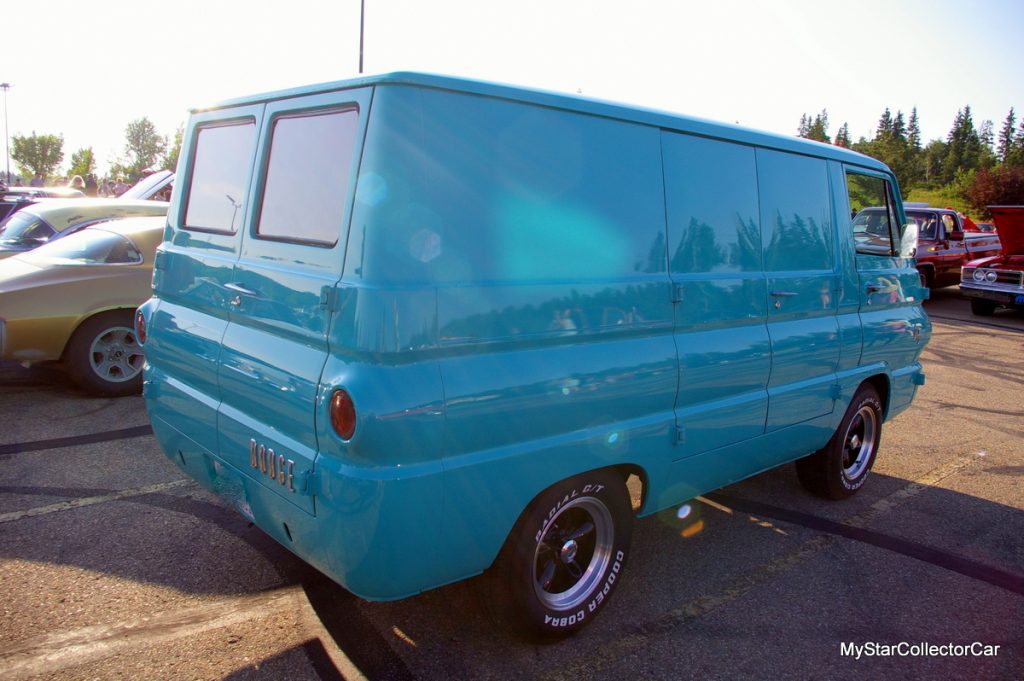 BY: Jim Sutherland
Jim Sutherland is a veteran automotive writer whose work has been published by many major print and online publications. The list includes Calgary Herald, The Truth About Cars, Red Deer Advocate, RPM Magazine, Edmonton Journal, Montreal Gazette, Windsor Star, Vancouver Province, and Post Media Wheels Section.