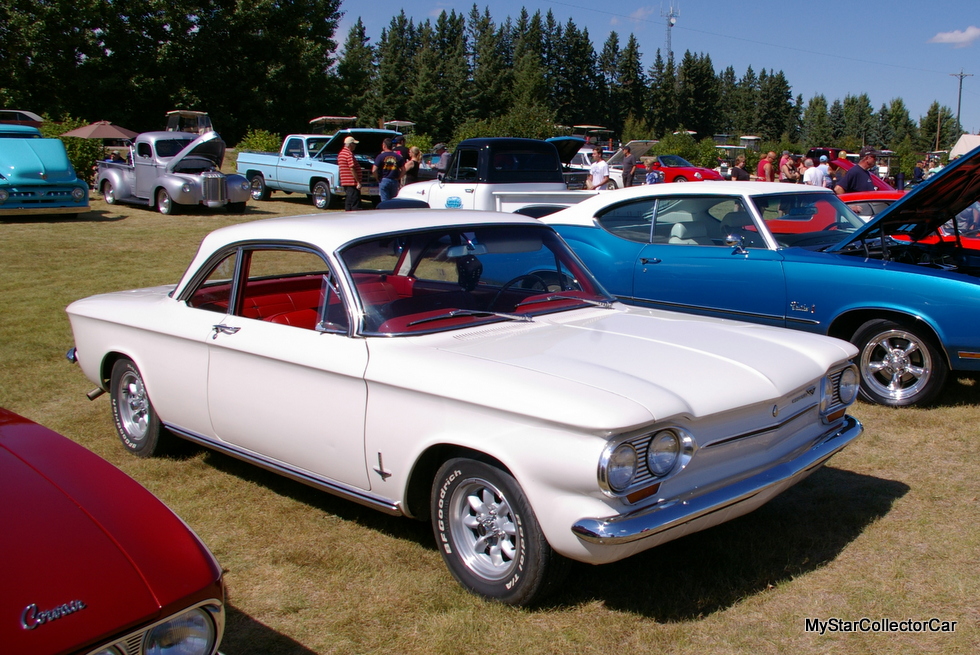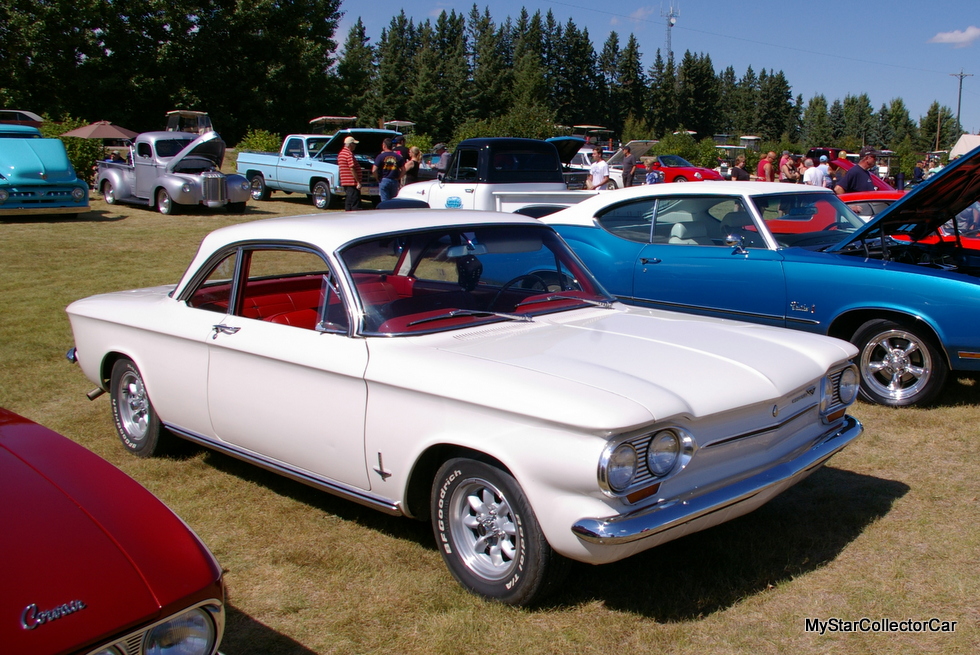 Bill Kronen marches to the beat of his own RPM when it comes to his vintage car tastes.
Bill likes unusual vehicles and his personal collection has featured some fine examples of cars that were not owned (or driven) by most car guys.
Bill's 1963 Corvair Monza is so unusual that its name (Corvair) is red-lined as a spelling error by Word.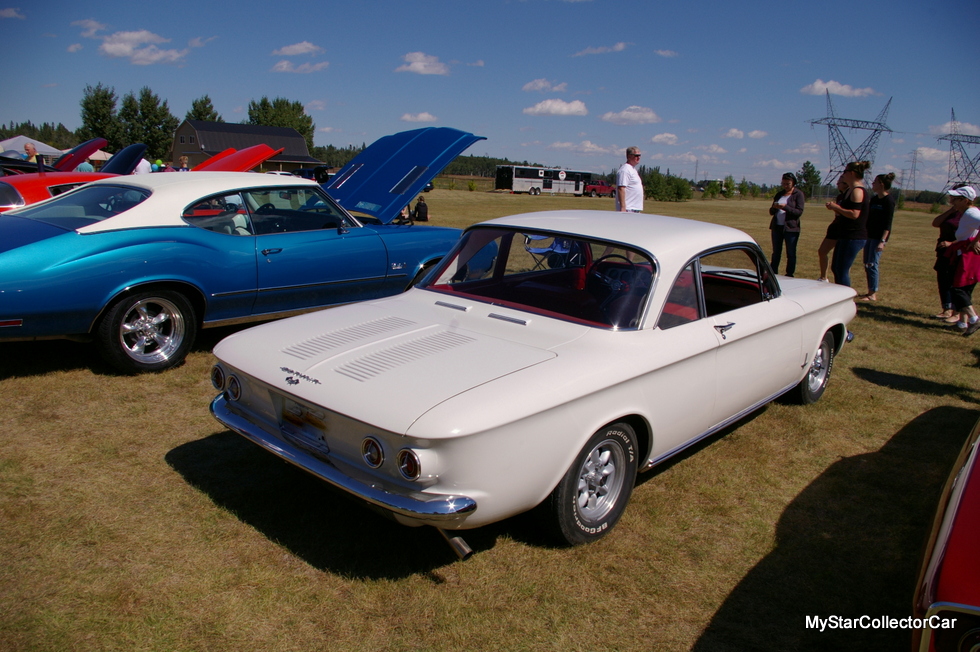 The iconic compact from General Motors debuted in 1960 when the Big Three jumped into the compact car game in a big way.
The Corvair was different because it was an air-cooled rear engine car that was built to offset the impact of the popular Volkswagen Beetle, a German-built car that was also an air-cooled and rear engine compact car.

The Corvair was bigger, more powerful, and faster than the Beetle. The car was also built to include both style and function in the bargain, so it was a hit with GM buyers who wanted to remain loyal to the brand and still get a thumbs-up for its looks and economy.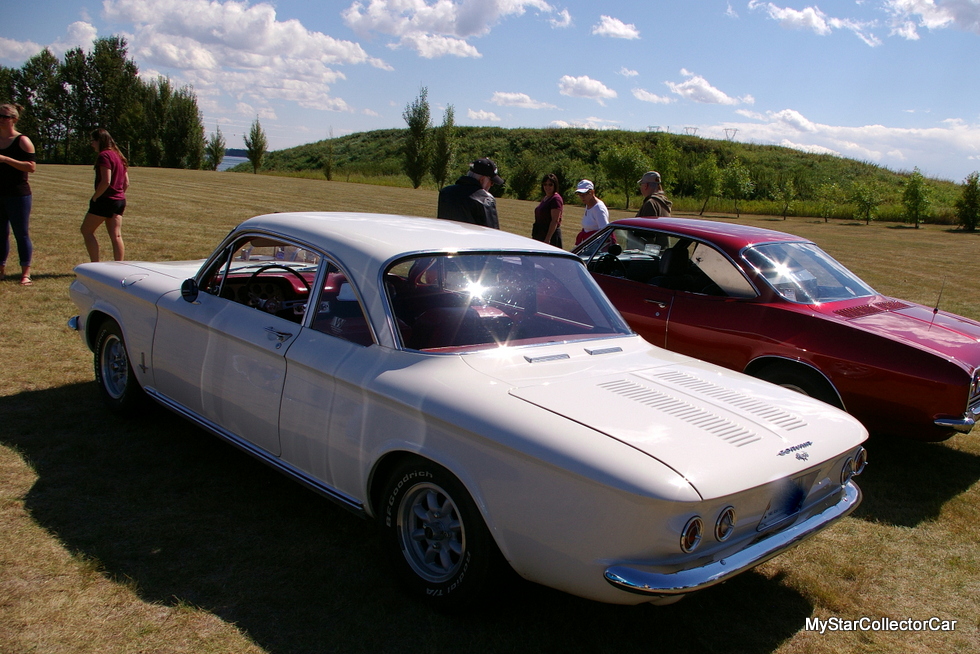 The biggest Corvair detractor was consumer advocate Ralph Nader, a then-young lawyer who wrote a 1965 best-seller titled Unsafe at Any Speed; a book about the US automotive industry that used the Corvair as Nader's favorite four-wheeled whipping boy.
None of Nader's attack on the Corvair really mattered to Bill-then or now. He always wanted a Corvair and finally became the proud owner of a 1963 Corvair in 2012. The Corvair model has been out of production since 1969, but Bill's desire to own a Corvair never went out of production.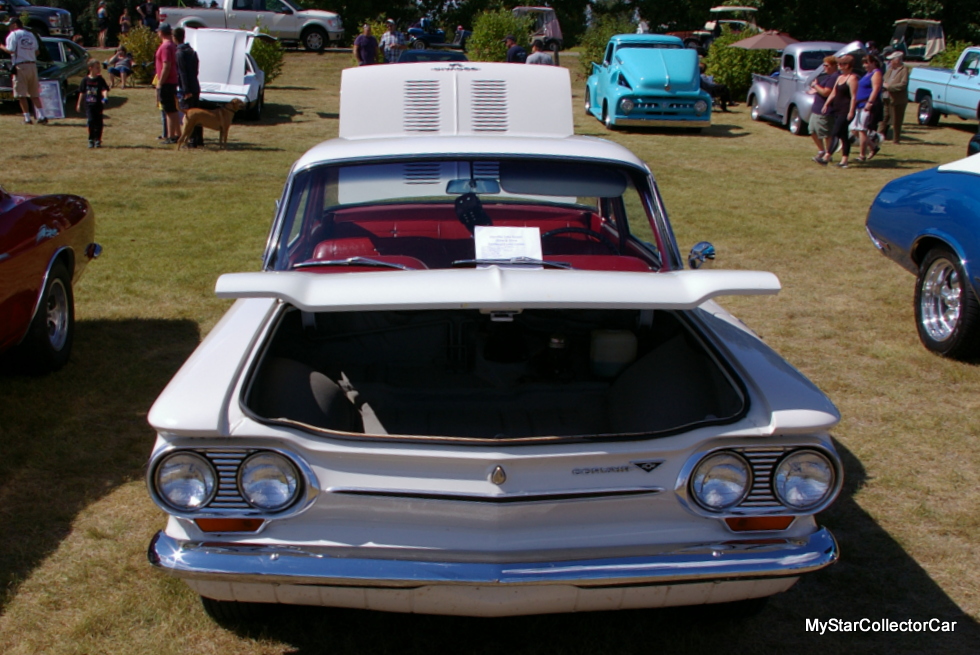 In fact, Bill always liked the styling of the car during its nine year production run and was a big fan of the 1963 Corvair.
Bill's '63 Corvair underwent a massive restoration with a previous owner many years ago. The second last owner bought the car about 15 years ago, but he rarely drove the 55-year-old car.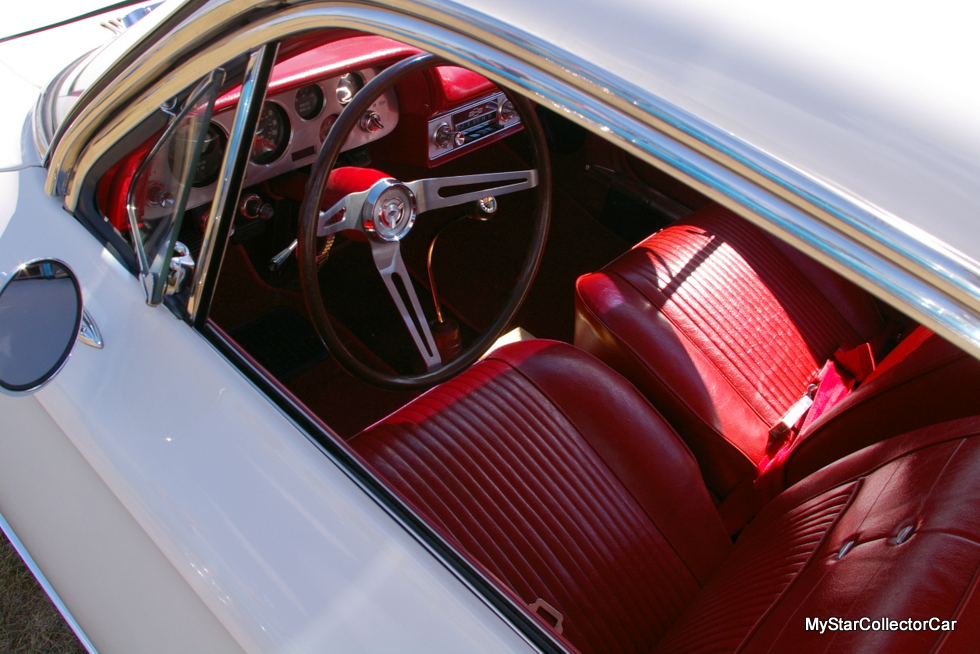 Bill has always believed that vintage cars are meant to be driven by their owners, so he viewed his purchase as a bit of a rescue mission for his Corvair. He also believes that vintage cars should not be stored in garages most of the time-or trailered to shows.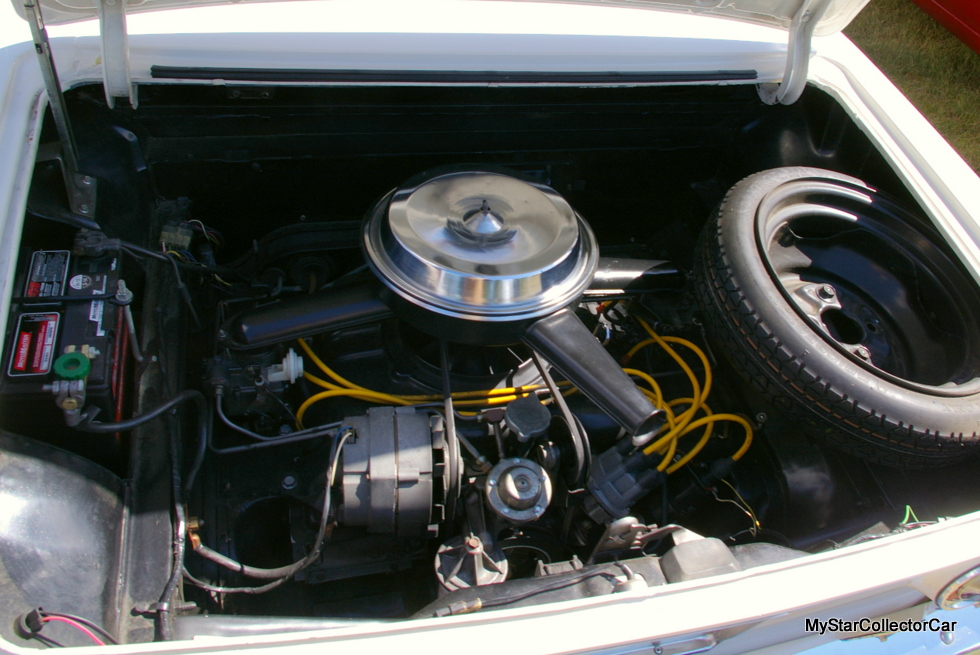 Bill has a pretty simple philosophy when it comes to his cars: "If you don't drive 'em- then why have 'em?"
Bill is still getting acquainted with his '63 Monza because he is a relatively new owner. However, he has already had enough experience to form a few conclusions about his Corvair.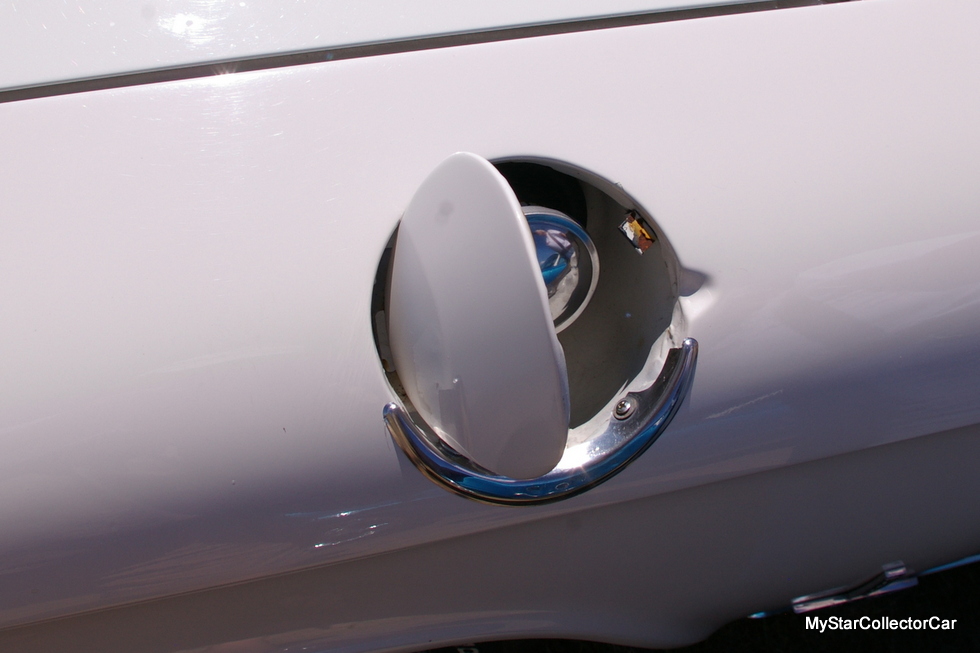 Bill told MSCC that his Corvair is an "interesting car because the more you run it-the better it runs", in his opinion. He attributes the car's smooth performance to its air-cooled engineering and believes a warmed-up engine is the key to the car's success.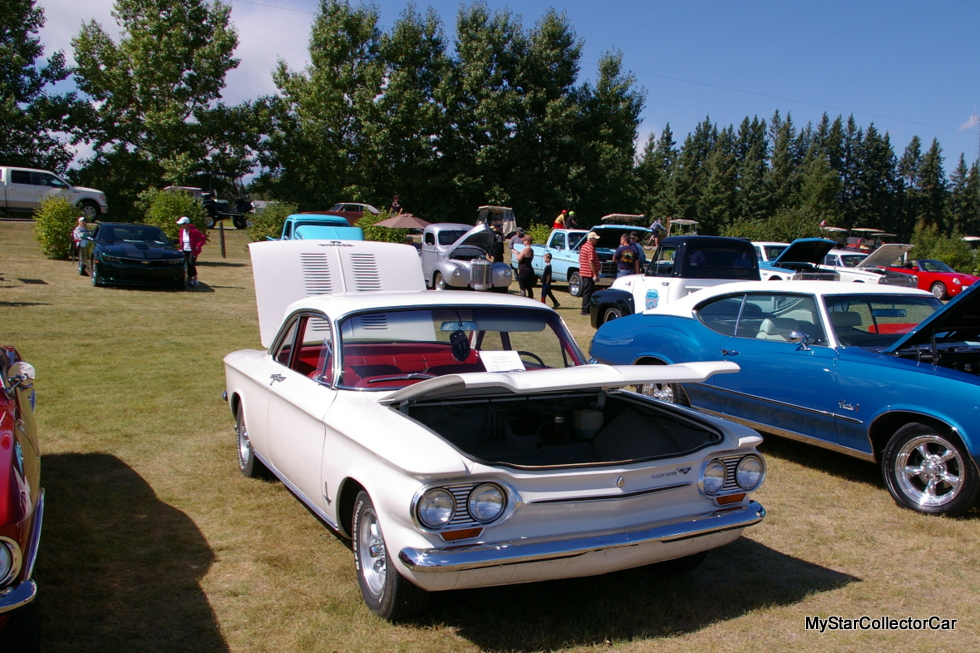 The '63 Corvair is essentially original, although sharp-eyed MyStarCollectorCar readers will spot the custom wheels on the car. Bill told MSCC the wheels were lightweight and foreign-built specifically for the Corvair.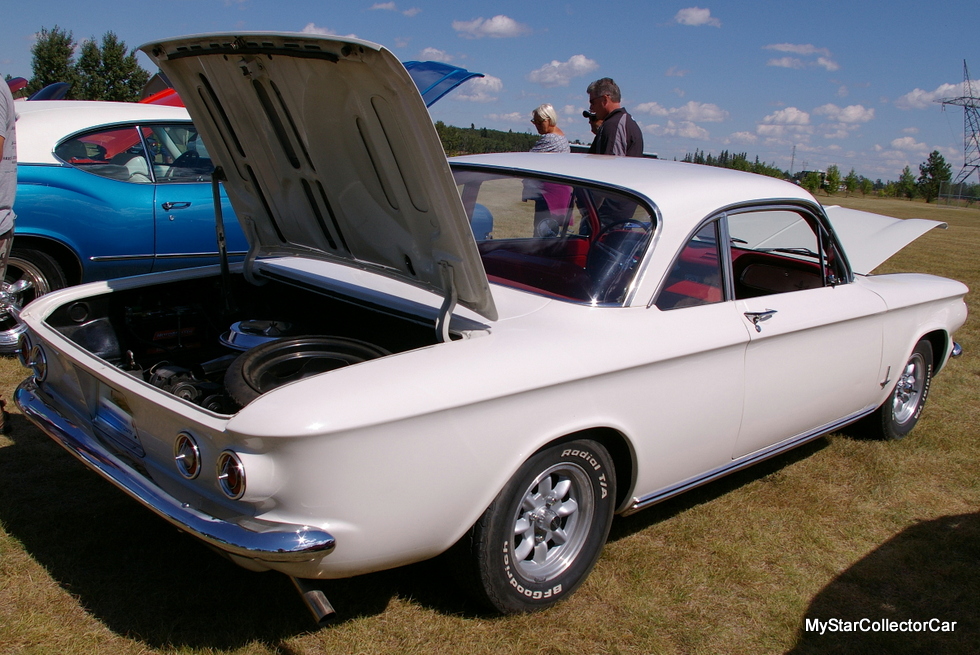 MyStar interviewed Bill last summer at a car show that took place many miles from his home. It will come as no surprise that Bill drove the 1963 Corvair to the show and was able to hold his own in modern traffic.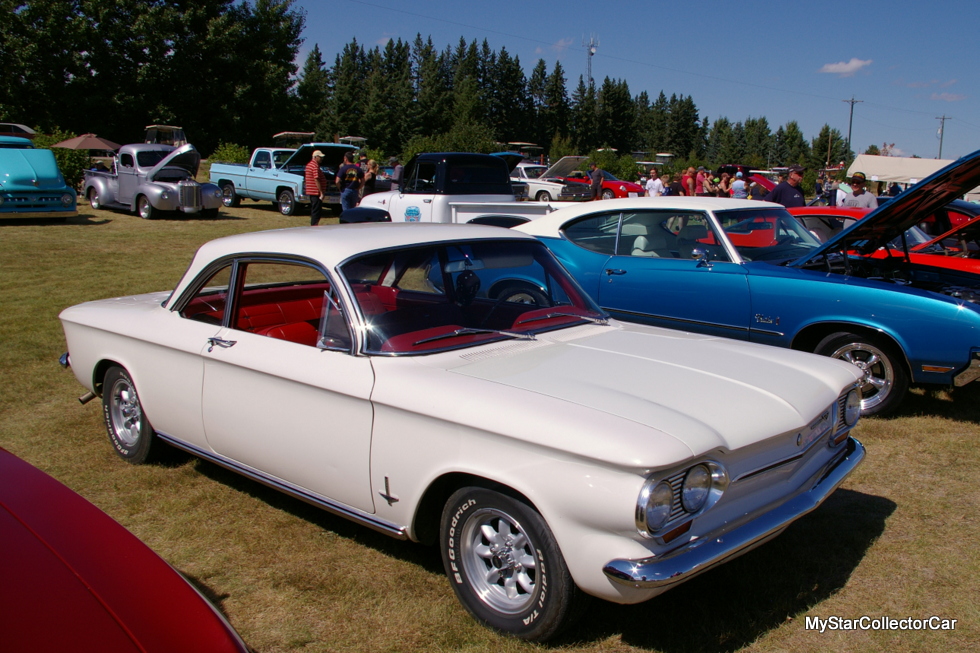 Bill is true to his own philosophy because he does like unusual cars from the past and he likes to drive his vintage cars. MyStarCollectorCar believes there is no better way to spend a summer.
CLICK HERE to Like us on Facebook
CLICK HERE to Follow us on Twitter
CLICK HERE to Follow us on Pinterest
Please re-post this if you like this article.