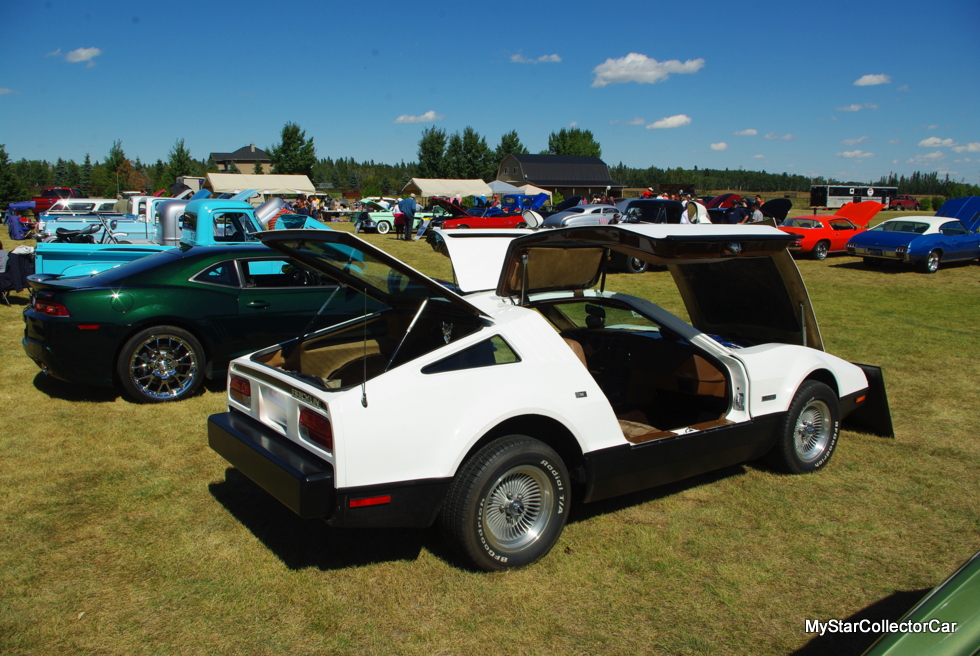 Bricklins were an experiment in private and public funding that didn't pay off but it did produce an iconic car in a short history.
The company left the New Brunswick government holding the bag on a multi-million dollar debt and it still angers up residents of that Canadian province.
Despite the uneven business path behind the car, Ken Forsythe studied the history of the Bricklin and it made him want to bring one home to Canada.
Ken started his research on these gull-wing cars and he was highly impressed with them so he started a search for a Bricklin. He found a great example nine years ago with only 12,500 original miles so he didn't hesitate—he jumped in his truck, drove to Portland and came back to Canada with a 1975 Bricklin SV-1.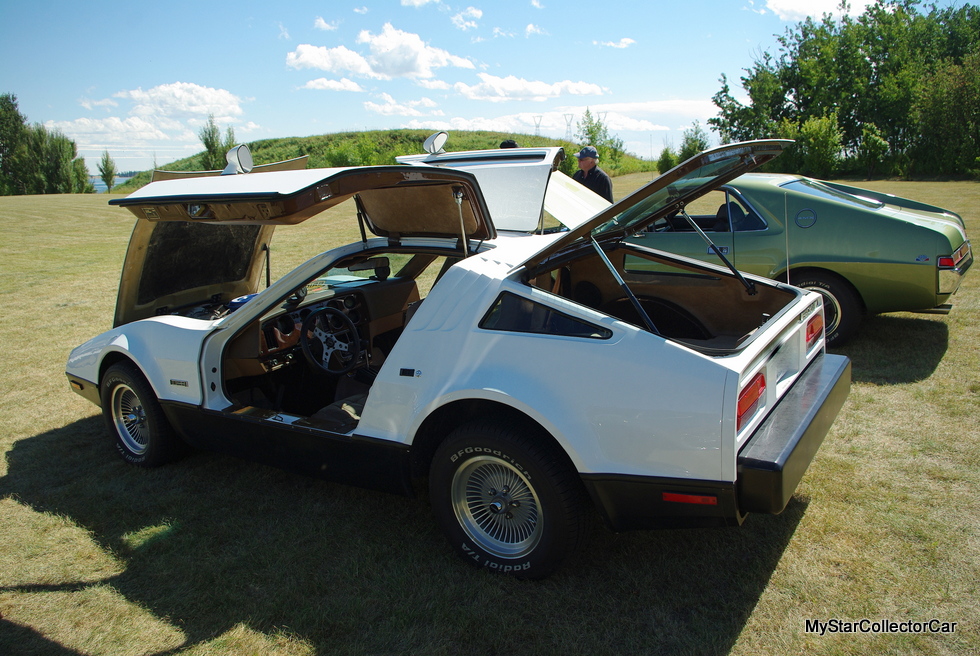 He's a walking Google search on these Canadian-built sports cars so he recites information on them with ease. He know there were only five colors available and they were all acrylic so it was permanent plus there was a commemorative Bricklin coin plus "two guys bought all the parts after the bankruptcy".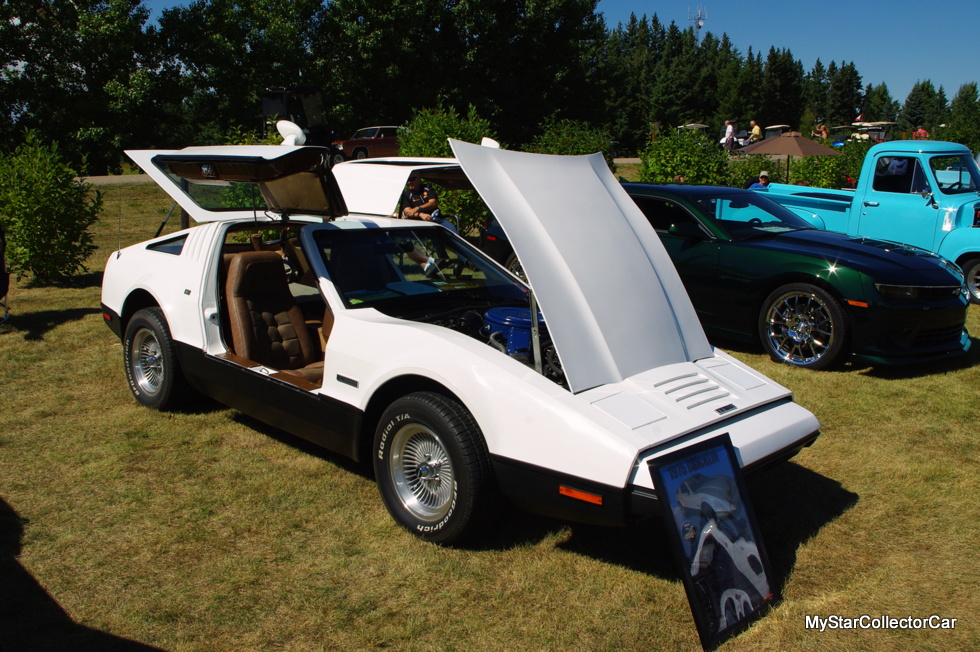 Ken's biggest issue is the confusion between these cars and the DeLorean. He has Bricklin SV-1 placed all over the car at a show even down to the custom floor mats but at least once a show he has to explain how "it's a Bricklin—not a DeLorean".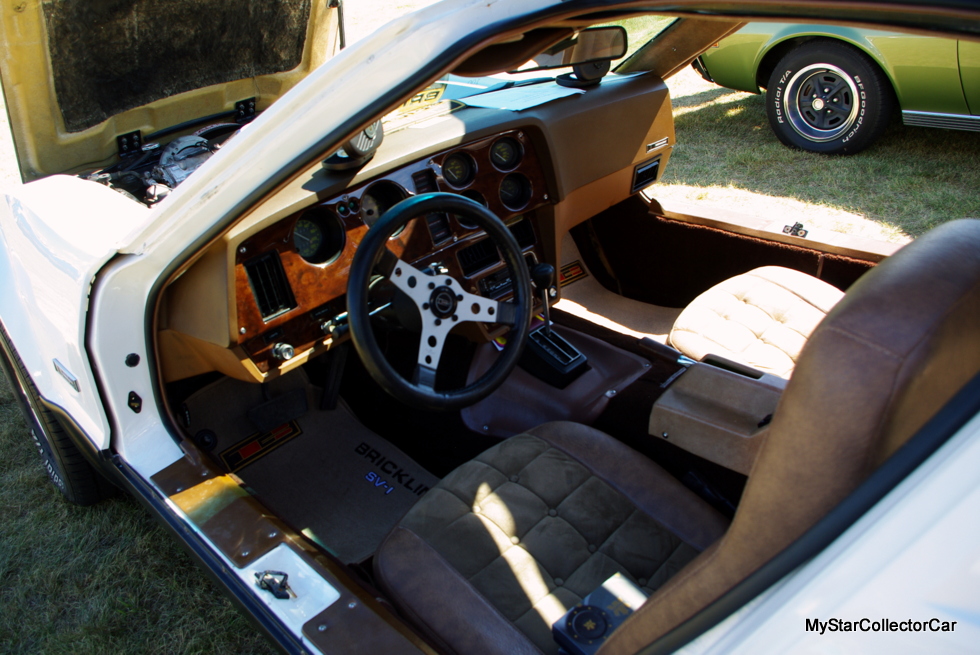 Ken said they sold many of the Bricklins "around the eastern seaboard" so this West Coast example was a rare find.

This was a very clean example and he said it really "needed nothing" but he did a little detailing to bring it up to his standards. He put new carpet in the Bricklin plus he "pulled the motor" so he could detail it and he did the brakes.
Ken is a big fan of the 351 Cleveland under the hood because they are bulletproof and easy to work on plus they deliver decent power. He kept the factory two-barrel as part of the "keep it original" philosophy.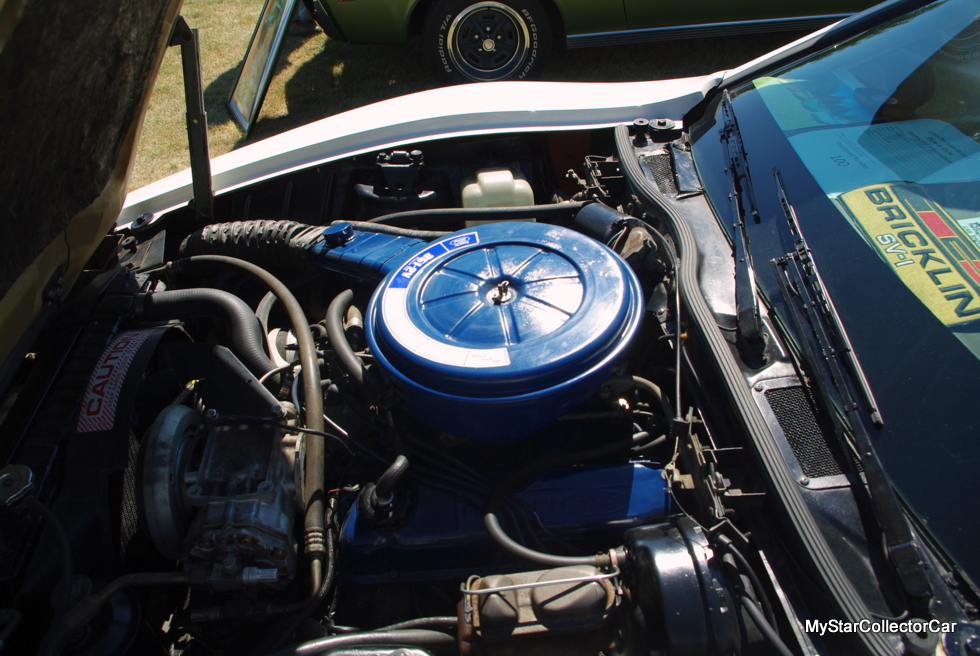 This is a driving machine and Ken exploits that side of his Bricklin any chance he gets. One of his most memorable experiences was when he drove his beloved Bricklin on the Road America track in Wisconsin.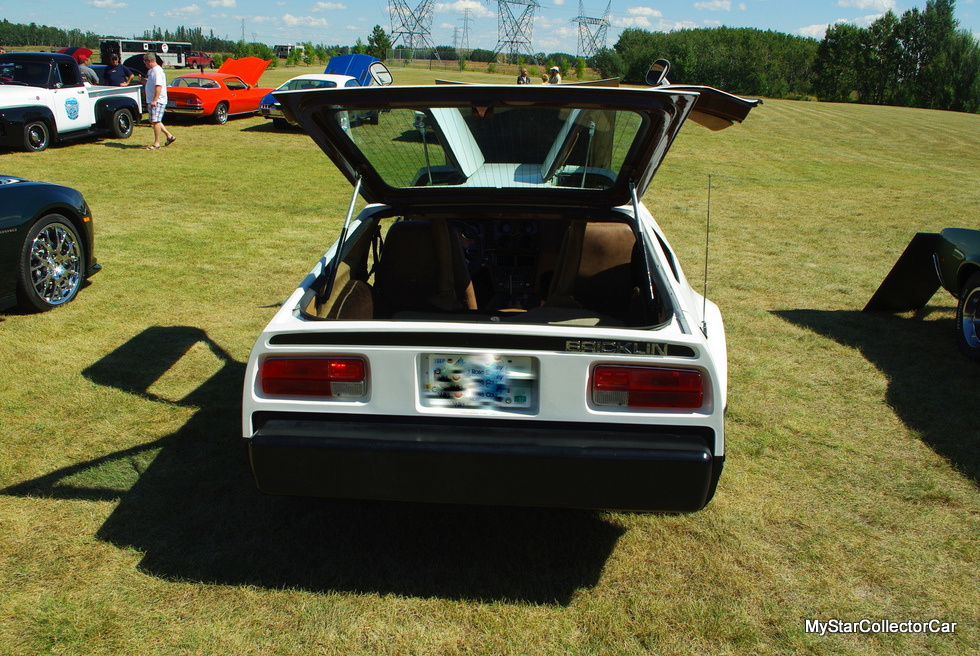 Ken didn't hold back on the Bricklin—he said he "wound it right up" and the only thing that held him back was some serious brake fade. He described the driving experience as "Vettish" because he's driven 70s era Corvettes and this car was "very similar", in his opinion because you "sit so low and the hood is so similar to a Vette—it's more old school sports car".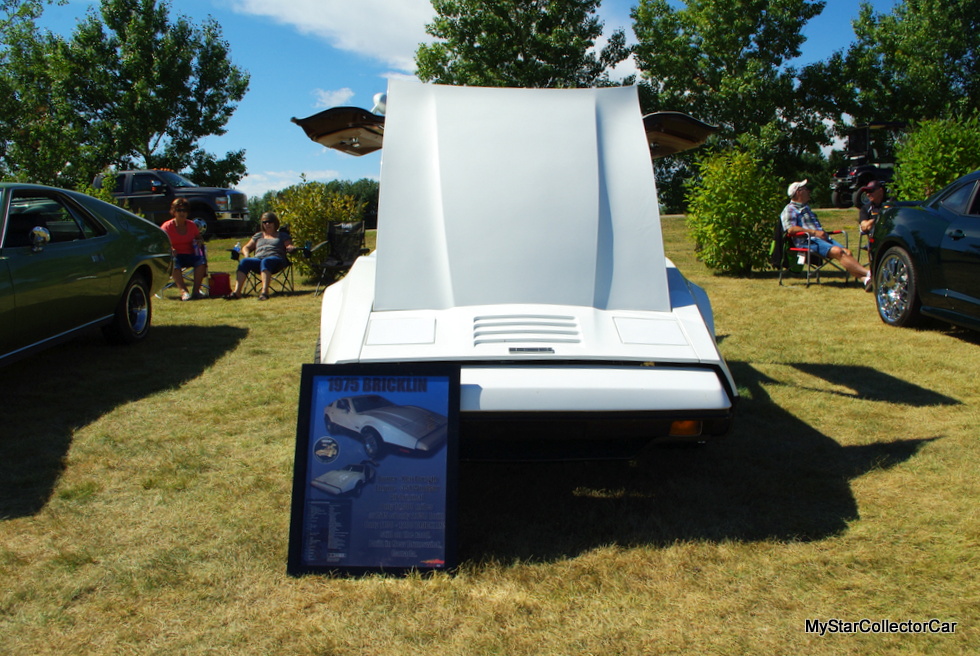 Ken drives the Bricklin on regular roads at "whatever the road will handle" so highway speeds (or better) are easy to attain in this unique car. He likes to take the car out any chance he gets so he "drives it every day because the more you drive old cars, the better they run".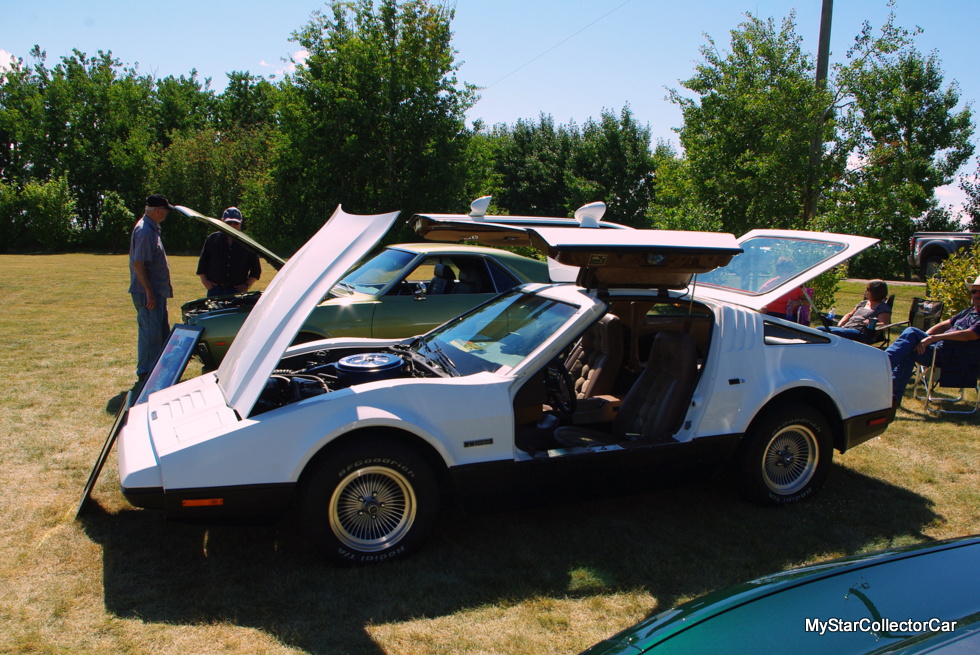 He's patient with the spectators this car gets because it's a people magnet every time he stops for gas. He said it "commands a lot of attention" so Ken knows he'll be answering a lot of questions any time he parks his Bricklin.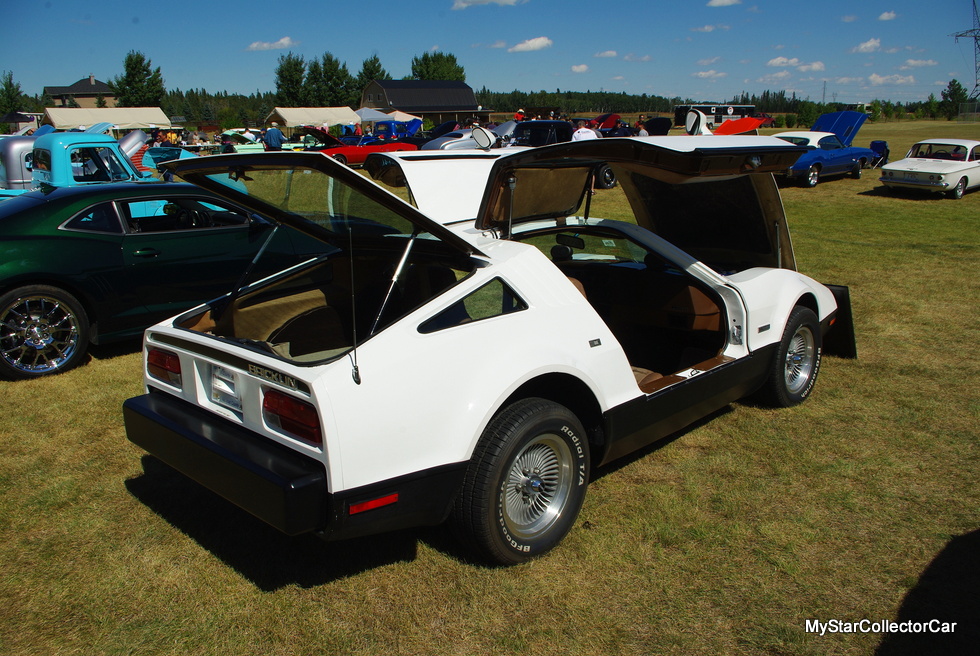 Ken was happy to bring his Bricklin home even though he says they never sold them in Canada because it's a piece of history he can drive every day.
Jerry Sutherland
CLICK HERE to Like us on Facebook
CLICK HERE to Follow us on Twitter
CLICK HERE to Follow us on Pinterest