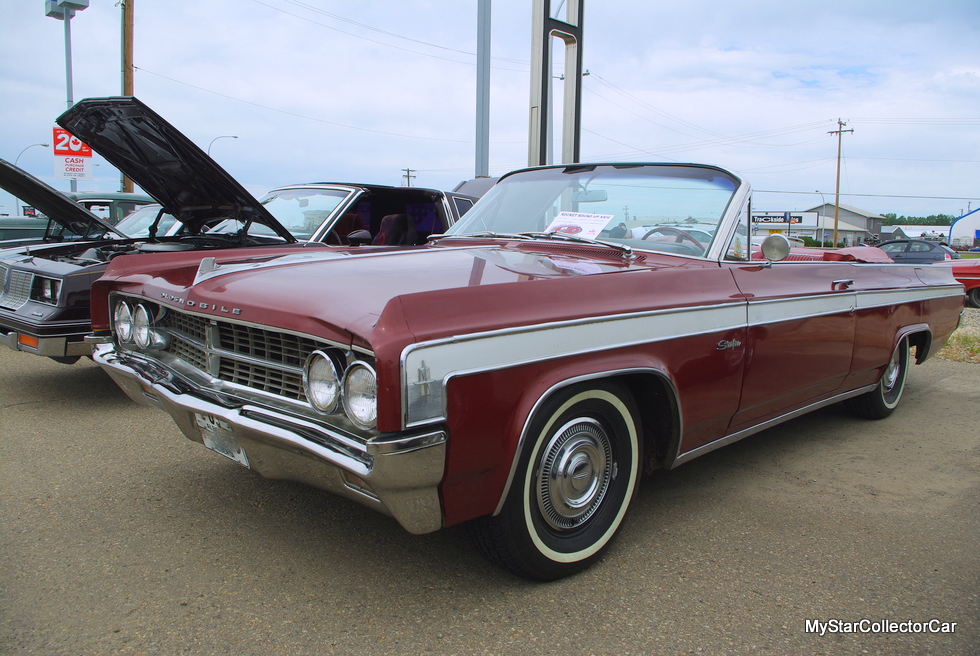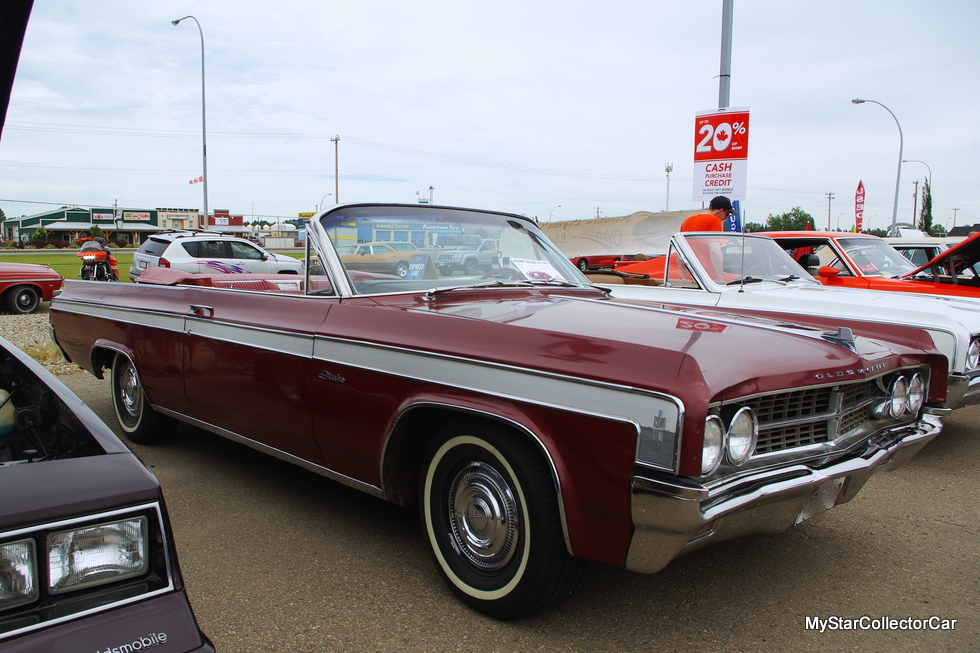 The term "barn find" is thrown around with reckless abandon in the car culture because it's trendy and all-encompassing.
In most scenarios, the pot of gold is buried under dust and boxes in some vague barn-like building.
It's rarely found right next door.
This 1963 Oldsmobile Starfire convertible was literally found next door by Dino Chemello—the current owner. He was friendly with the original owners who bought the car brand new in 1963. They had quite a history with the car including a trip to Italy. Dino explained how they wanted a "car to drive over there for six months" and their new Olds was a logical choice.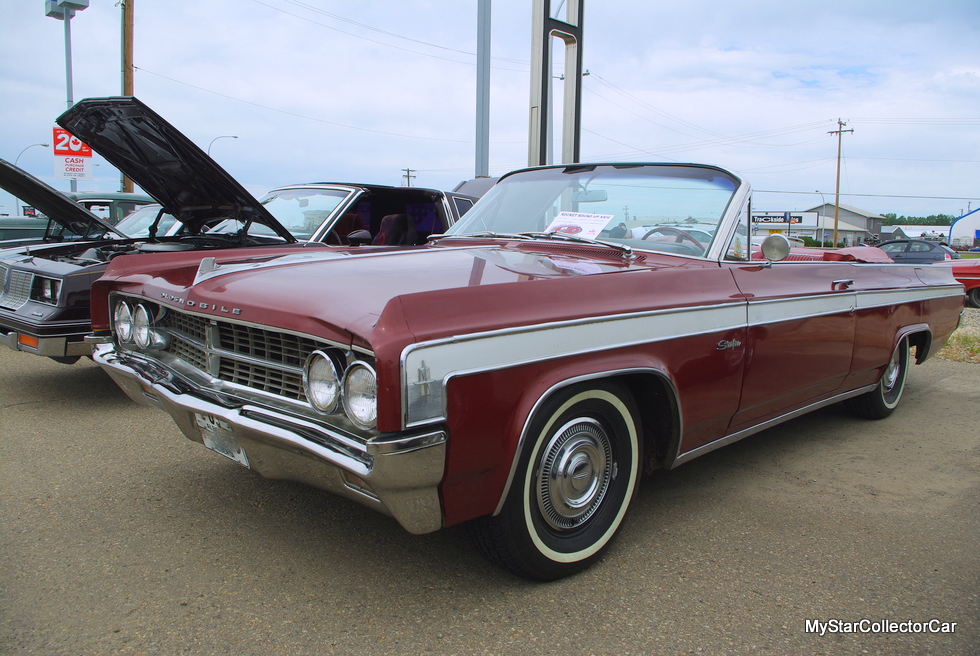 Dino said they drove the car from western Canada to New York where they loaded it on a ship and sent it to the old country. It came home six months later.
The Starfire was in regular use until they parked it for twenty seven years. The original owner had some medical issues so his wife told Dino to "get rid of this junk" in their garage—it had "stuff piled on it after all those years".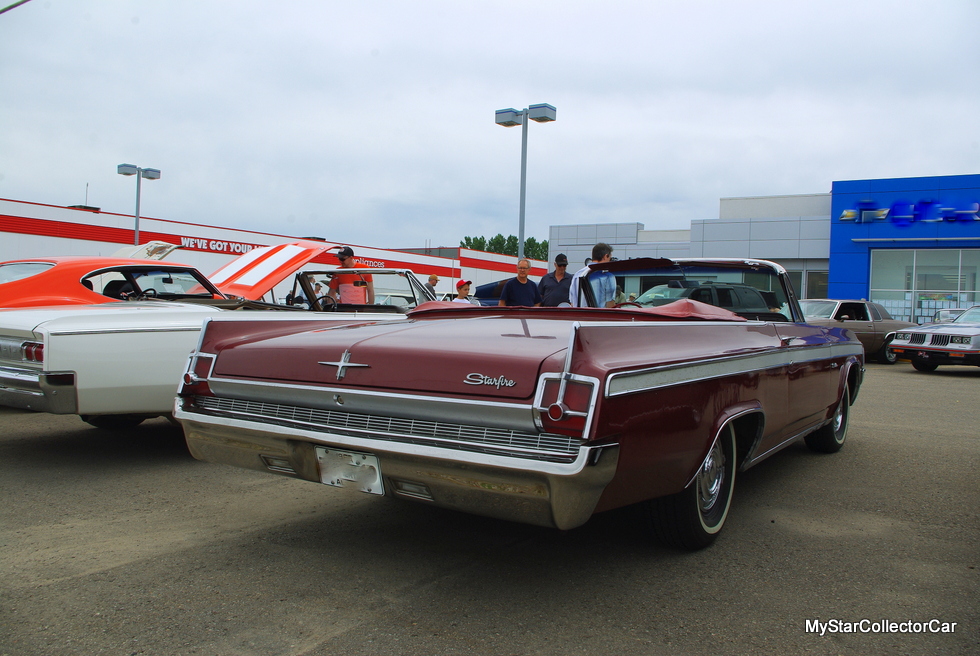 Dino is a hardcore car guy so he jumped at the chance to buy this one owner classic from the first owners because their son was one of his friends.

Dino is a performance Mopar guy so he built and raced some formidable machines over the years but this Olds was a new direction because it presented a unique challenge after years of inactivity. He said the car was one of only 570 so it was definitely worth saving.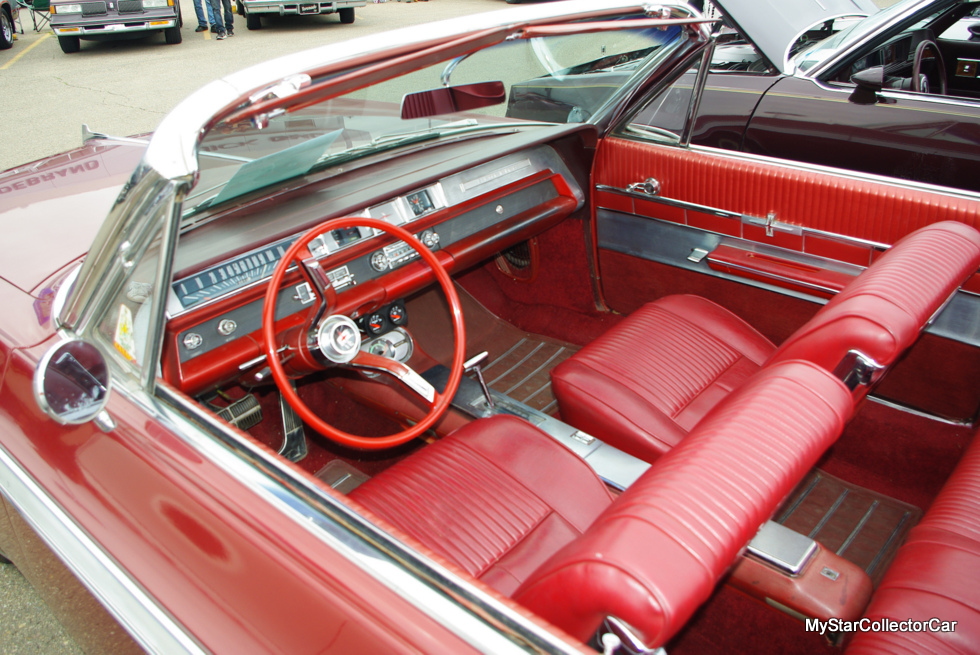 Long term storage is lethal for complicated machines like cars so Dino had a big checklist of items to fix or replace before the Olds convertible could become roadworthy.
There were "lots of electrical problems" so Dino tore the dash apart and did some badly needed repairs to the systems. Convertibles are particularly complicated so there were many circuits to address but Dino had the electrical sorted out after a fair amount of work. The gauges all work—as do all the electrical accessories.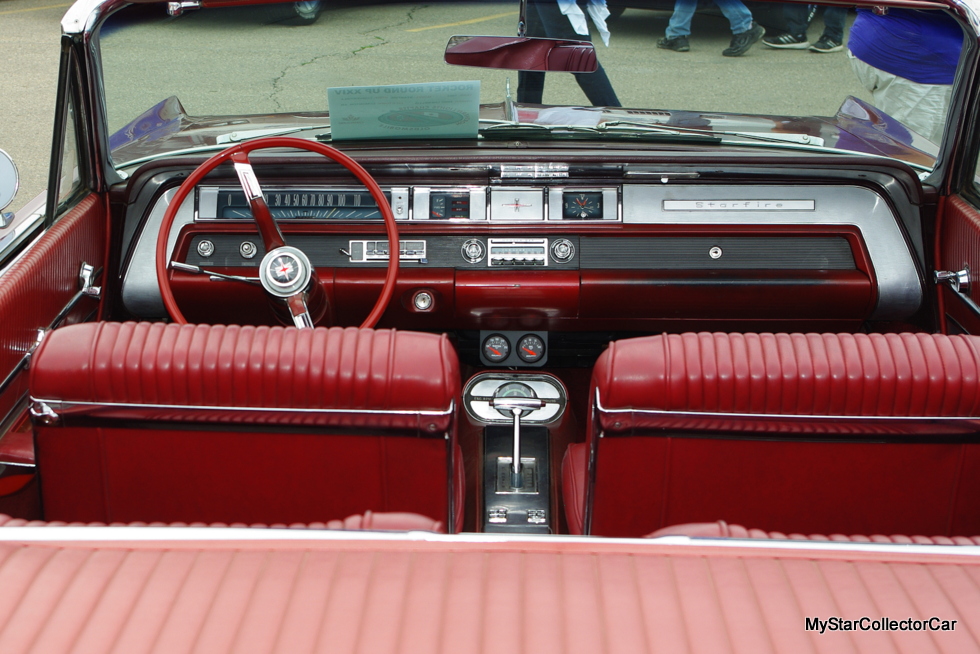 This Starfire is fully-optioned  with a tilt steering  wheel, power windows, power brakes, power top and power brakes and Dino has them working like a Swiss watch. He fixed a heater core issue—another problem from the long hibernation.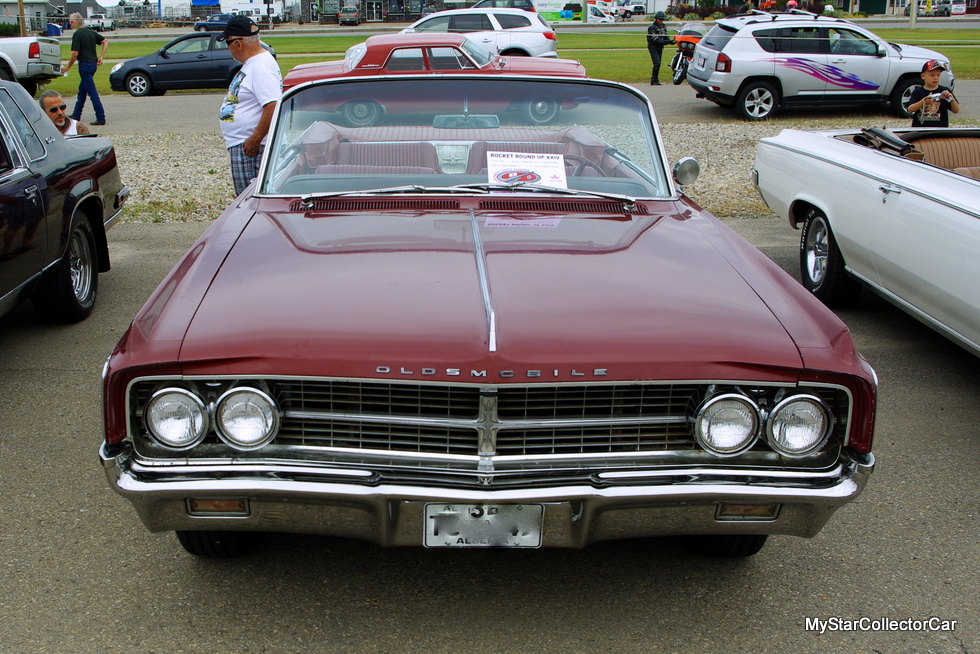 Dino is very realistic about his Olds convertible because he's delaying repairs on the quarter panels. He has the parts but he knows if he takes on the job the car will be out of action for one to two years. He's started a new business and that takes all his spare time so Dino would have a torn up car and no time to fix it.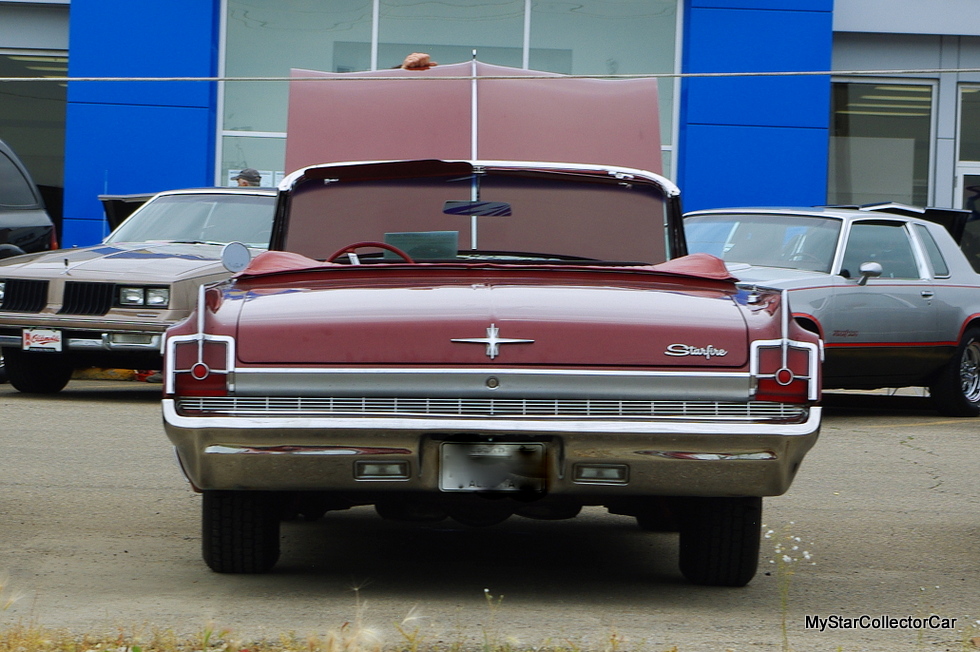 Right now he has a nice, driver quality, survivor, 133,000 original-mile Olds Starfire convertible with a documented history—the wrong decision takes it off the road and leaves it in pieces for years.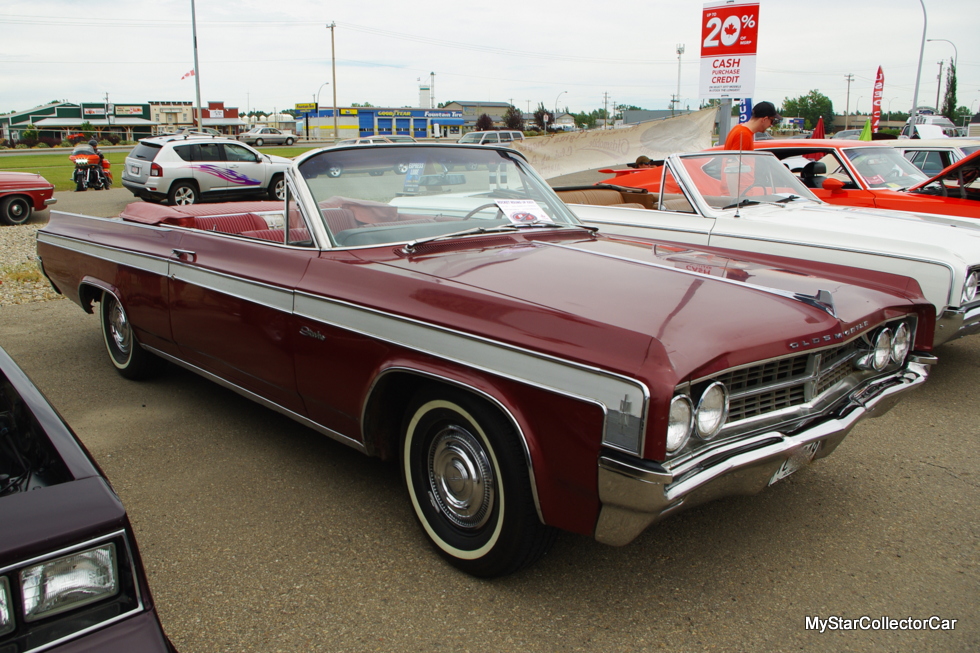 Dino is having too much fun behind the wheel of his Olds to give it up so the current plan is to simply drive it. He's taken the original owners out in the car and that was a very positive experience for all of them because it "handles really nice".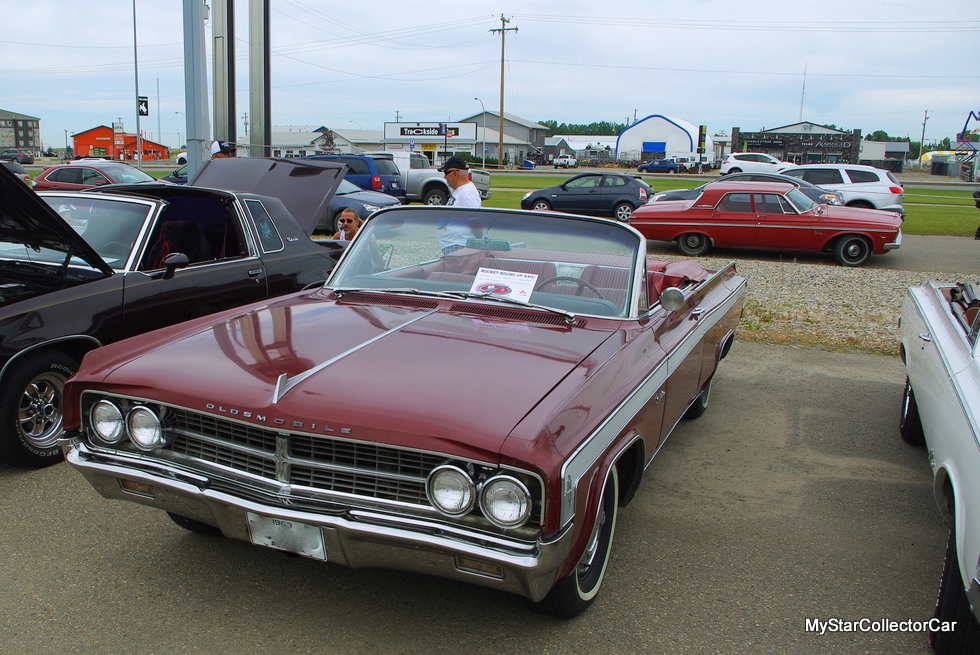 This is the happy ending you get when your barn find is right next door.
Jerry Sutherland
CLICK HERE to Like us on Facebook
CLICK HERE to Follow us on Twitter
CLICK HERE to Follow us on Pinterest
Please re-post this if you like this article.