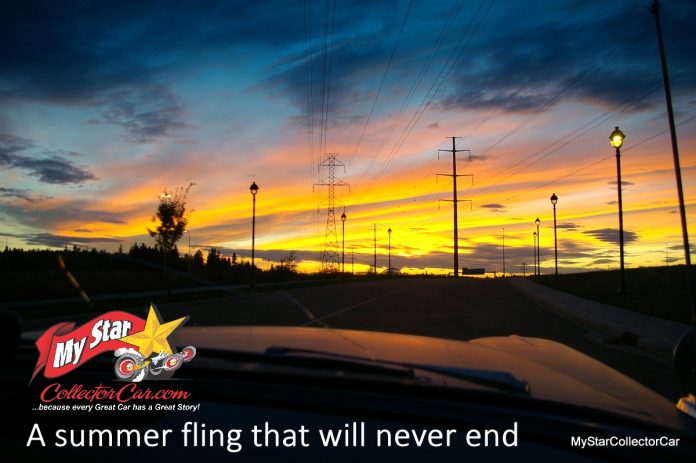 There have been generous acknowledgements of summer flings in popular music, movies, and best-selling novels over the years.
A summer fling is any hot and heavy romantic encounter that takes place during the summer vacation portion of a year and is destined to crash and burn before the Labor Day weekend.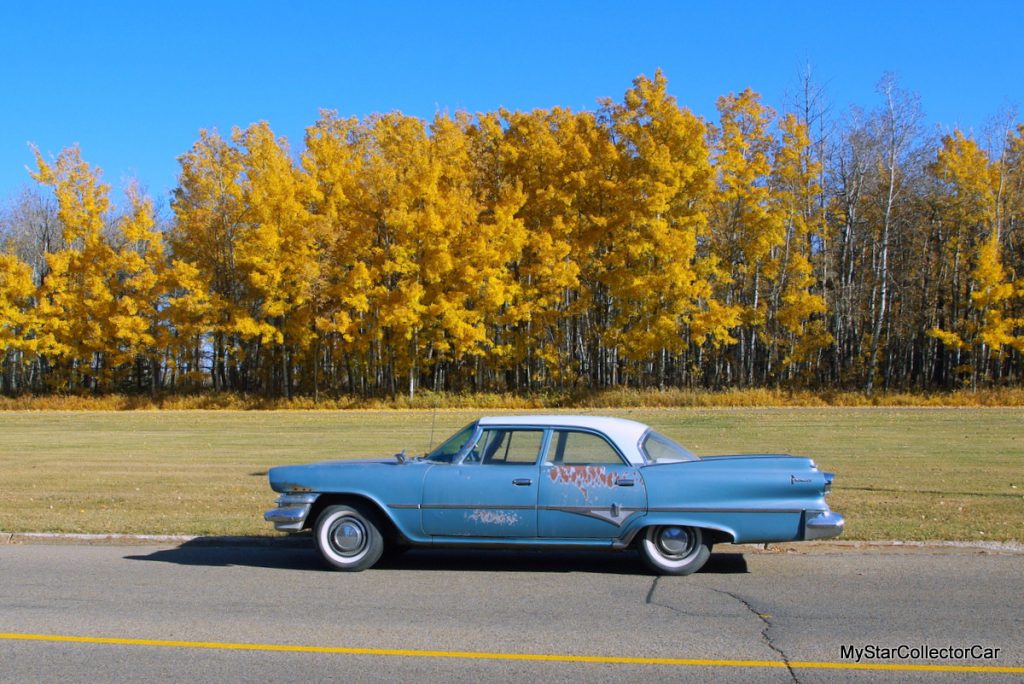 The most important element of a summer fling is its fleeting nature because reality shoves its way back into the picture once a brief romantic interlude is inevitably over and done. Except in the warm and fuzzy world of old cars where summer's end does not necessarily spell the end of a romantic relationship between a car guy and his beloved old vehicle.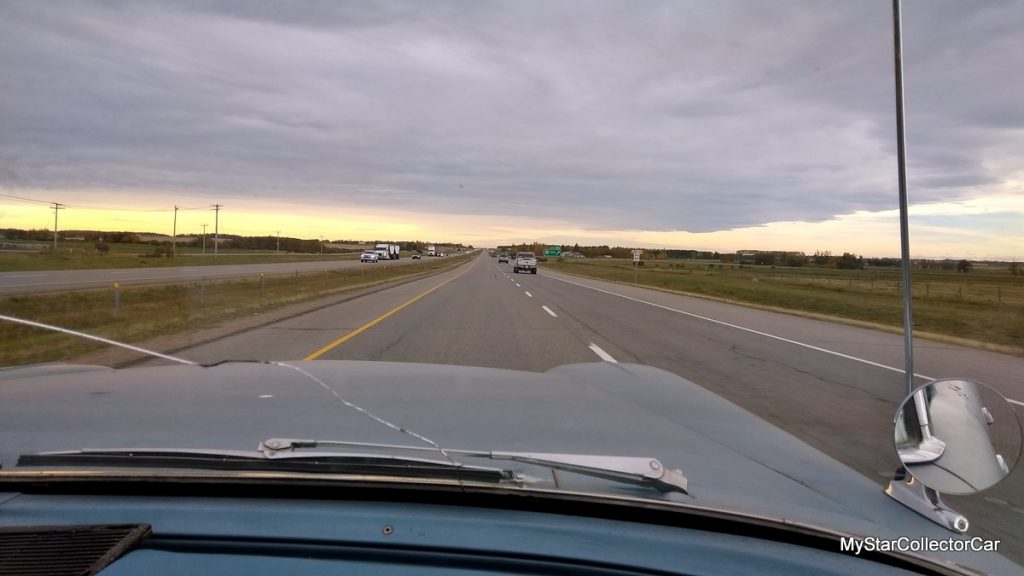 Case in point: I had a summer fling with a 1960 Dodge Pioneer 4-door sedan and this romance shows no sign of ending with the absence of leaves on the trees and no green grass in my region.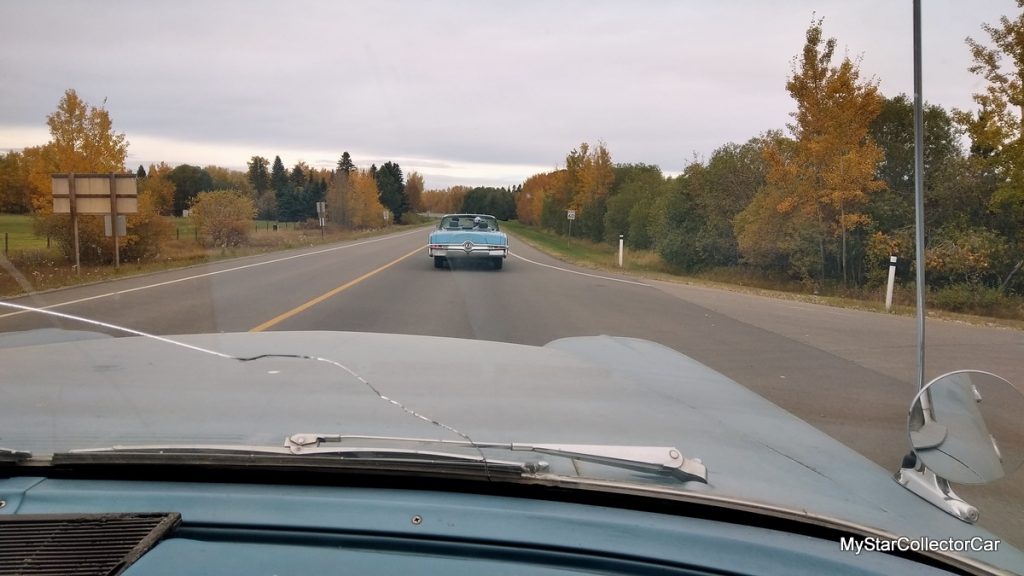 Many car guys will count to two doors and end the arithmetic after the double count, mainly because 4-door sedans have less appeal to them than the less attractive stepsister of Cinderella. We at MyStarCollectorCar have always disagreed with the "more-doors-is-a-no-go" car guy philosophy and have written many articles about the appeal of these largely unloved automotive blasts from the past.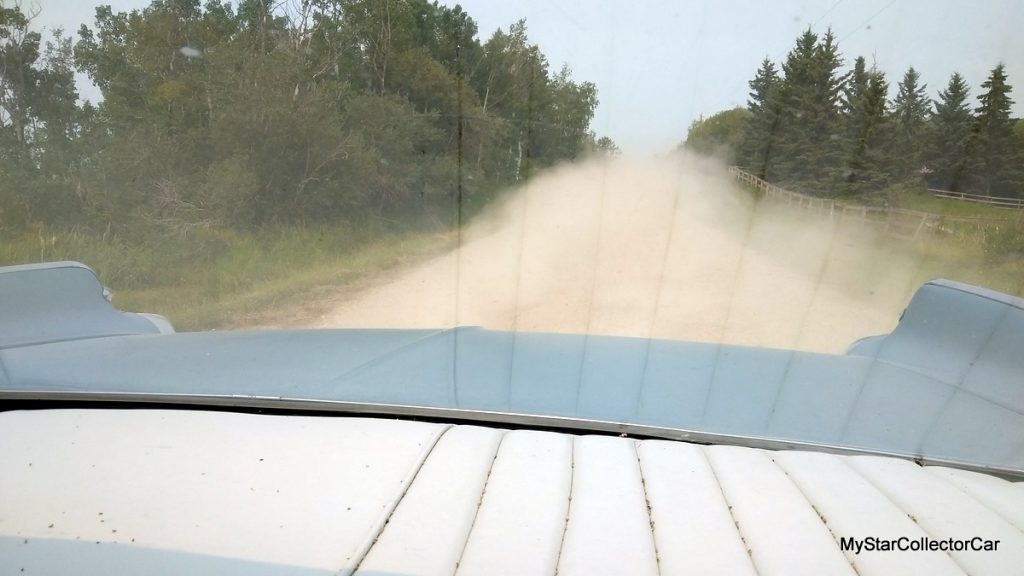 I have also owned numerous four-door sedans over the years because these cars bring me back to a time and place when these cars were a common choice for most families in our childhood worlds-including mine.
In fact, my father owned a 1960 Dodge Seneca four-door sedan that was a barebones car equipped with a 361 cubic-inch engine that delivered plenty of power and little in the critical area of good gas mileage.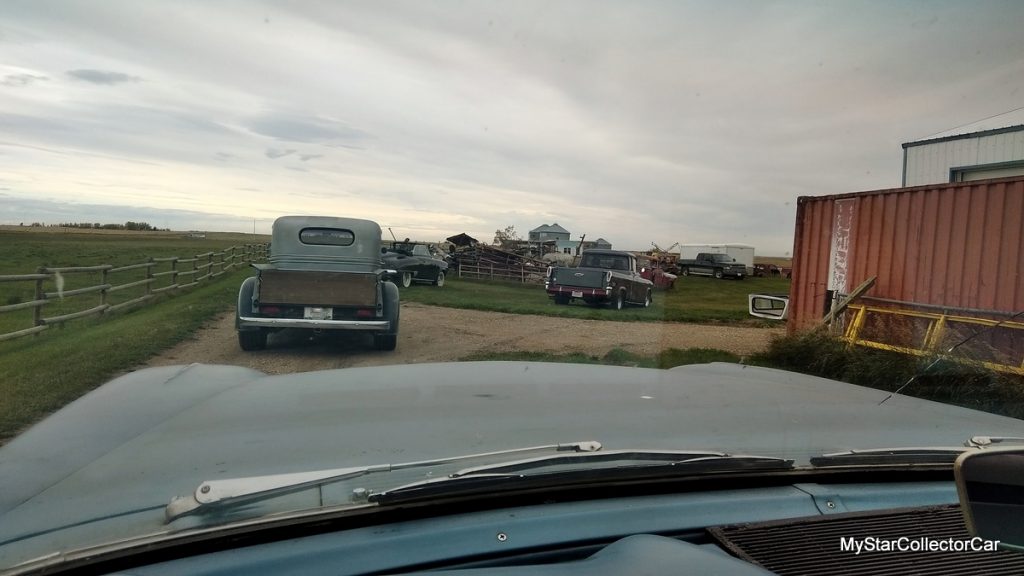 The car was fast, furious, and gone from our family even faster than its ability to go from 0-127 mph. It was a finicky car that left a very positive impression on me when I was kid. My father had a completely different view of his 1960 Dodge at the time and sold it as soon as possible. But not before we took a summer holiday in it, and I saw the Rocky Mountains for the first time in my young life.
A 1960 Dodge 4-door sedan always had a special place in my heart (if not my dad's) because childhood is a reality-free zone where the car left a big impression on me. Or maybe it was the Rocky Mountains I saw through the car's windows during the Summer of 1963.

In the 1990s, I became aware of a 1960 Dodge Pioneer 4-door sedan and tried to purchase it from its original owners. They had parked the car for many years, so it only had roughly 65,000 actual miles on it when I saw it in storage.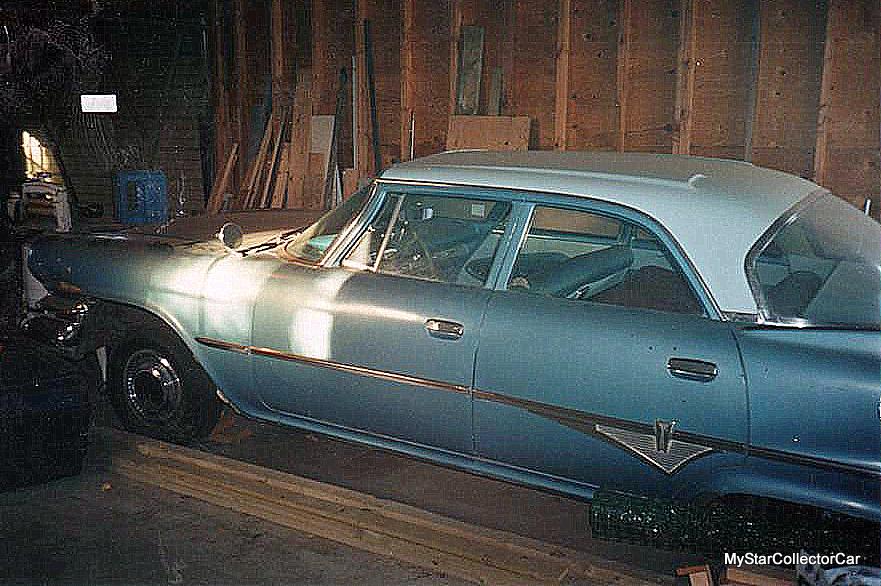 The original owners were descendants from an actual pioneer family in my area and even had a neighborhood named after their clan. They were also honorable people who employed a young high school kid named Sigmund Brouwer during the Summer of 1975.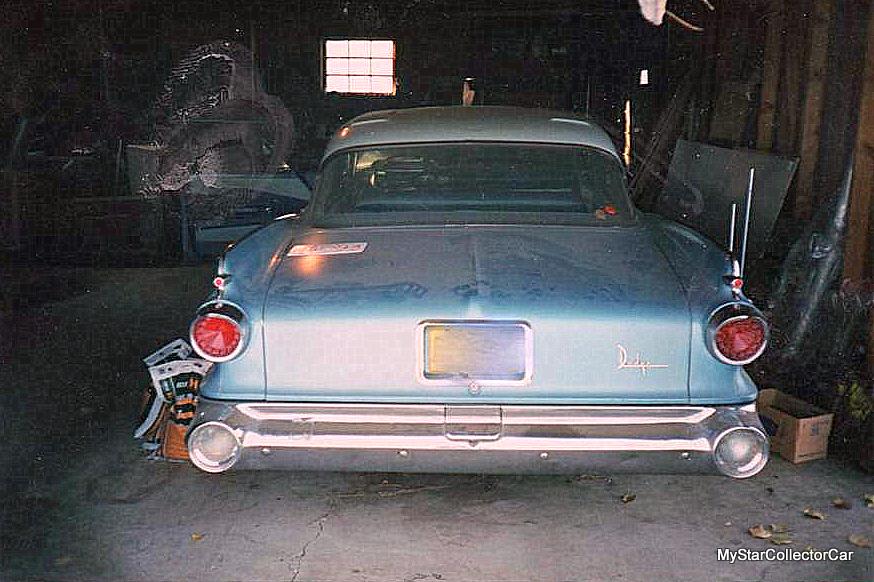 Sig wanted the car in a big way, but circumstances meant he was unable to trade a summer of work for the car, so instead he was paid wages. However, the two women promised Sig he would get first right of refusal to purchase the car at a future point in his life.
Sigmund Brouwer went on to become a best-selling author who carved his own niche in children's literature over the years, but he never forgot the car. Sig had a young family of his own when he bought the car in 2005 and fulfilled his own dream to own the '60 Dodge. The sale price was the exact amount he made in wages 30 years earlier on their farm.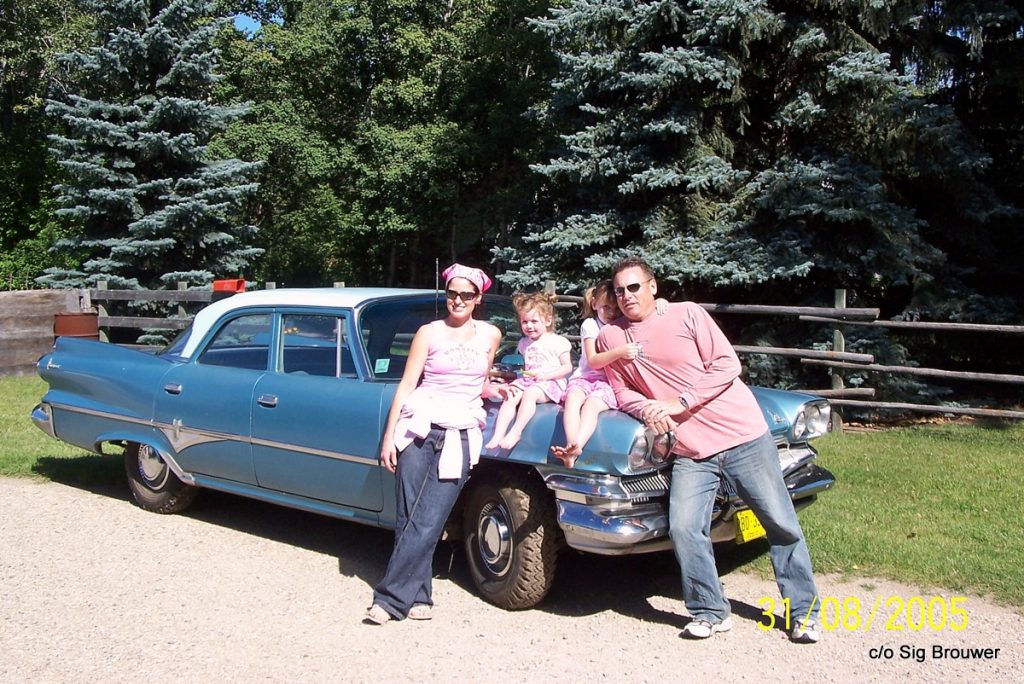 Sig enjoyed the car until this past summer when he contacted me about it. He wanted the car to go to a good home and felt I wanted the '60 Dodge for the right reasons, so he sold it to me in July.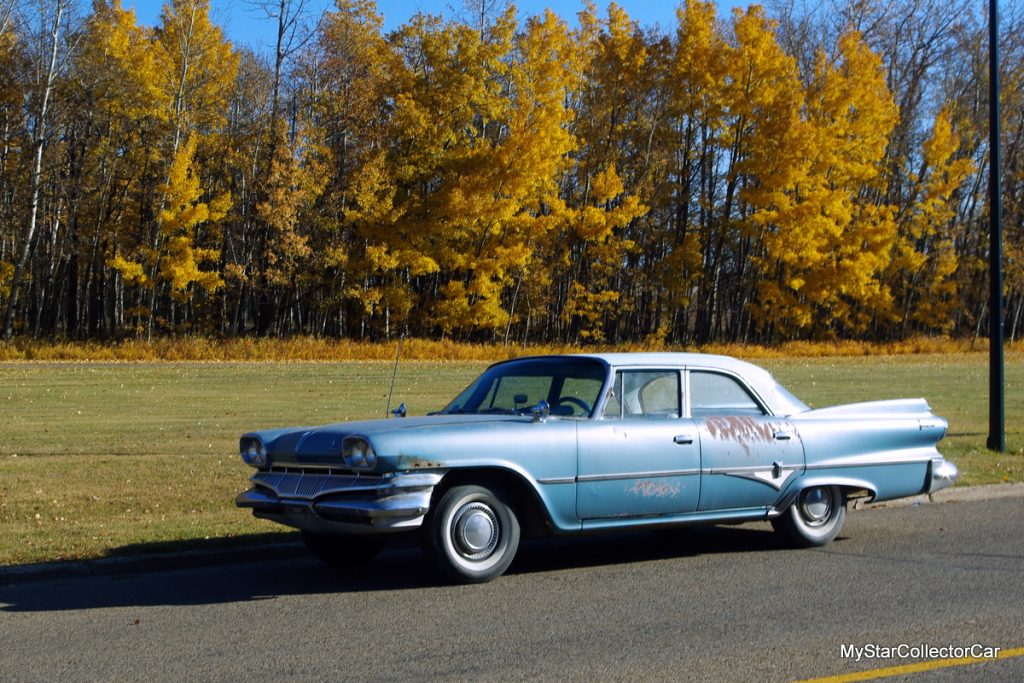 As mentioned, the 1960 Dodge is no summer fling for me because it has been an amazingly good car that has answered the bell for over 2000 miles and counting on the road since the end of July. Even my dad might have been happy with this car if his 1960 Dodge had been this reliable and solid on the road. It's been a champ–here's a brief YouTube look at some road trip highlights in this beauty.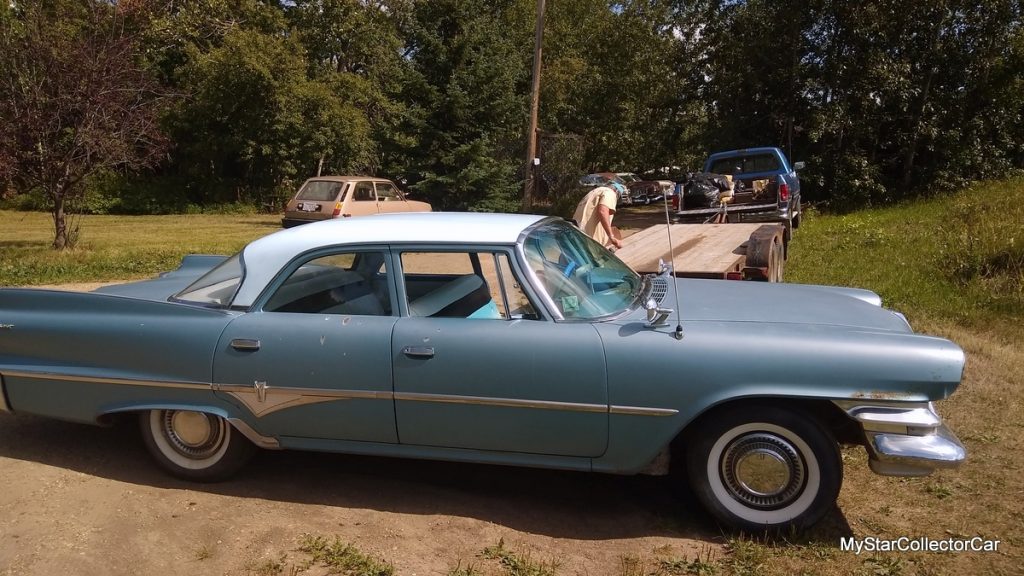 BY: Jim Sutherland
Jim Sutherland is a veteran automotive writer whose work has been published by many major print and online publications. The list includes Calgary Herald, The Truth About Cars, Red Deer Advocate, RPM Magazine, Edmonton Journal, Montreal Gazette, Windsor Star, Vancouver Province, and Post Media Wheels Section.