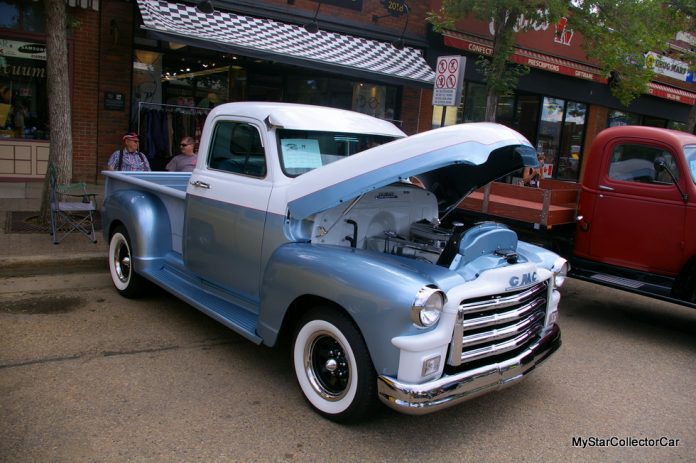 Kevin Staal is the proud owner of a 1954 GMC pickup truck that is a subtle combination of retro and resto mod features.
Kevin is a talented tradesman who is a heavy duty mechanic and body man-basically the perfect combination for a major project.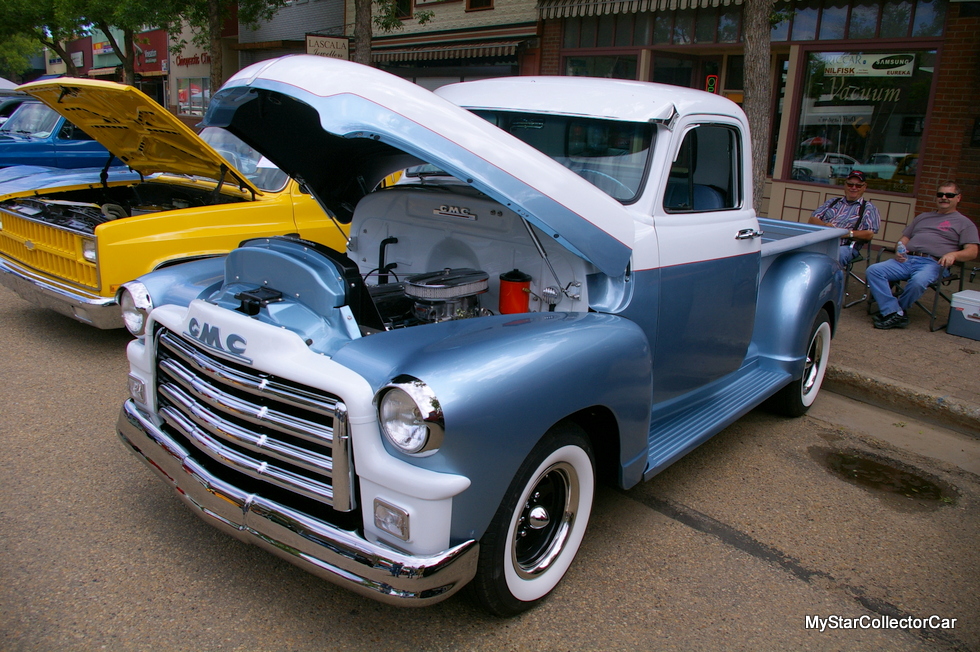 Kevin purchased the truck about 10 years ago when he discovered the GMC in a dismantled state where even the cab was part of a serious Humpty-Dumpty-after-the-fall status for the old truck. The truck was stored on a property that was Ground Zero for a divorce settlement and had been neglected by its former owner after disassembly.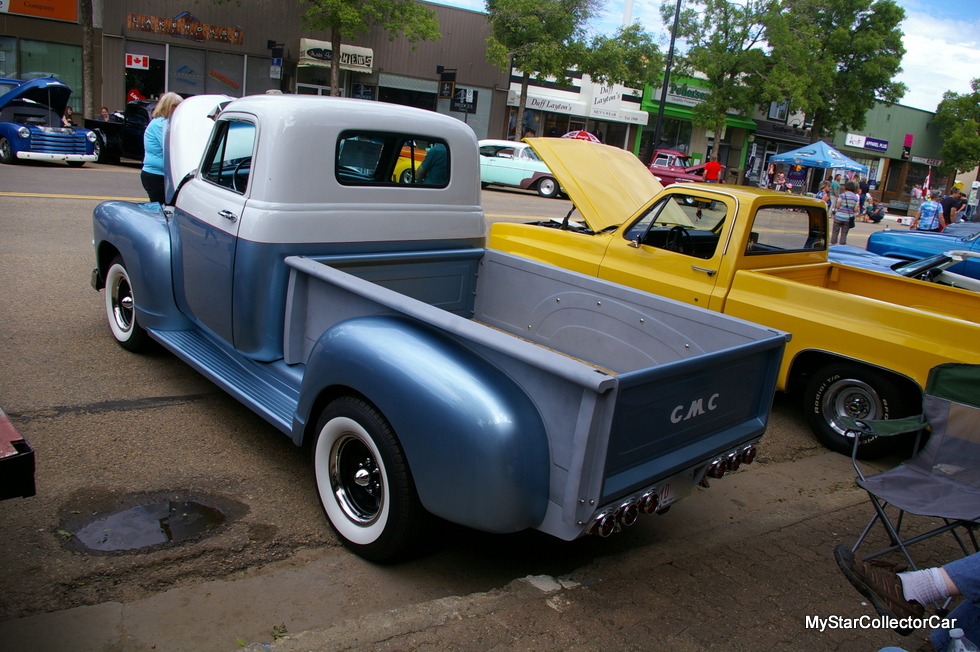 Nevertheless, Kevin bought the vintage pickup puzzle and began a lengthy 6-year rebuild process on the GMC. He decided to rebuild the truck into a better version of the factory pickup and Kevin wanted to use as many retro upgrades as possible on his '54 GMC.

A good example would be the basic engine choice where Kevin used a 235 cubic inch Straight Six from a 1961 Chevy donor truck. Kevin revealed that a 1954 GMC truck built in Canada shared much of its engineering with a Chevy truck from that era, largely because the pre-Auto Pact GMC trucks were specifically built for a smaller Canadian customer base and needed to cut costs through shared manufacturing components.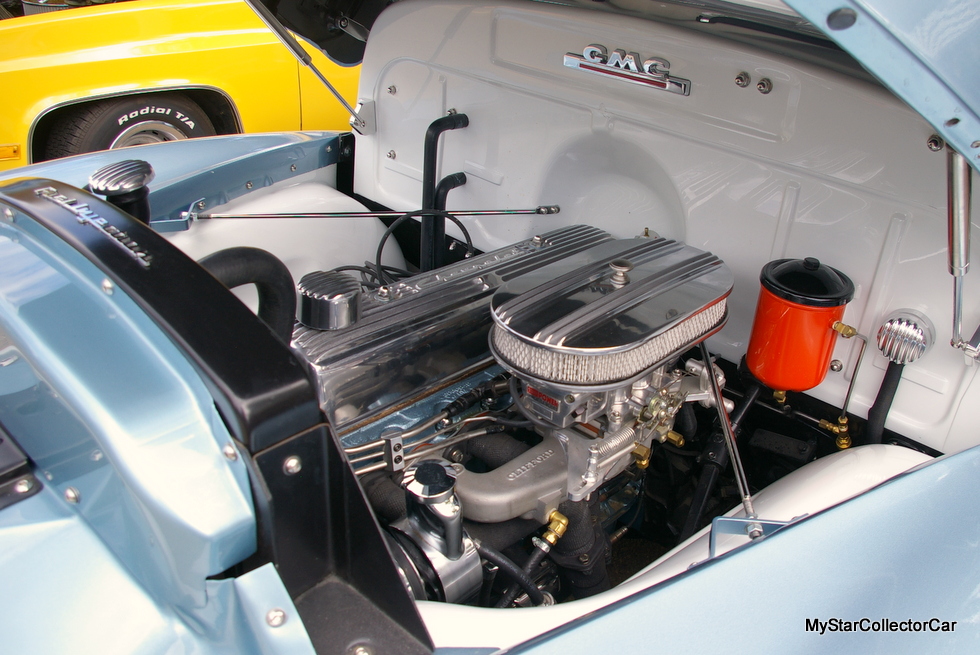 Kevin wanted to upgrade the performance in his truck and a 1961 engine offered a better valve train than a 1954 version. He added a cam for a 261 cubic inch Chevy six cylinder, along with an early version of an aftermarket EFI perched on a four-barrel intake manifold.
Kevin admitted his EFI system is not quite as simple as a current aftermarket system, but he is a licensed mechanic, as well as the son of a farmer/car guy who knows his way around a creative approach to mechanical challenges.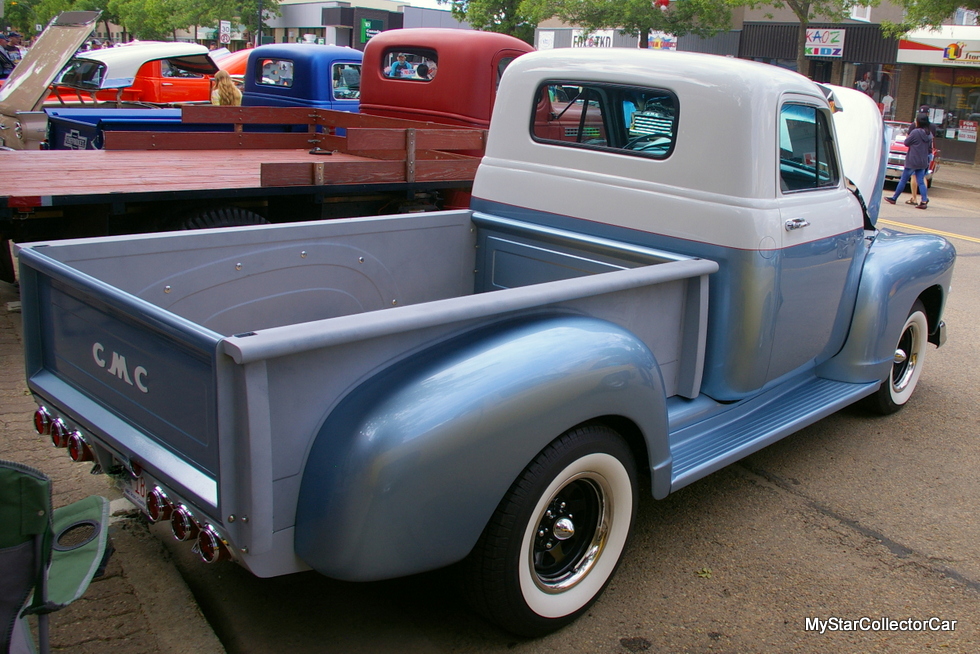 Kevin's improvements also include a header system that ups the exhaust game on his six-banger transplant engine. The truck has been upgraded to a 12-volt electrical system and now sports power brakes, power steering and a digital dash that has a GPS speedometer with an antenna in the middle of the upper portion of the windshield. Kevin mentioned his GMC originally had a Chevy dash and gauges.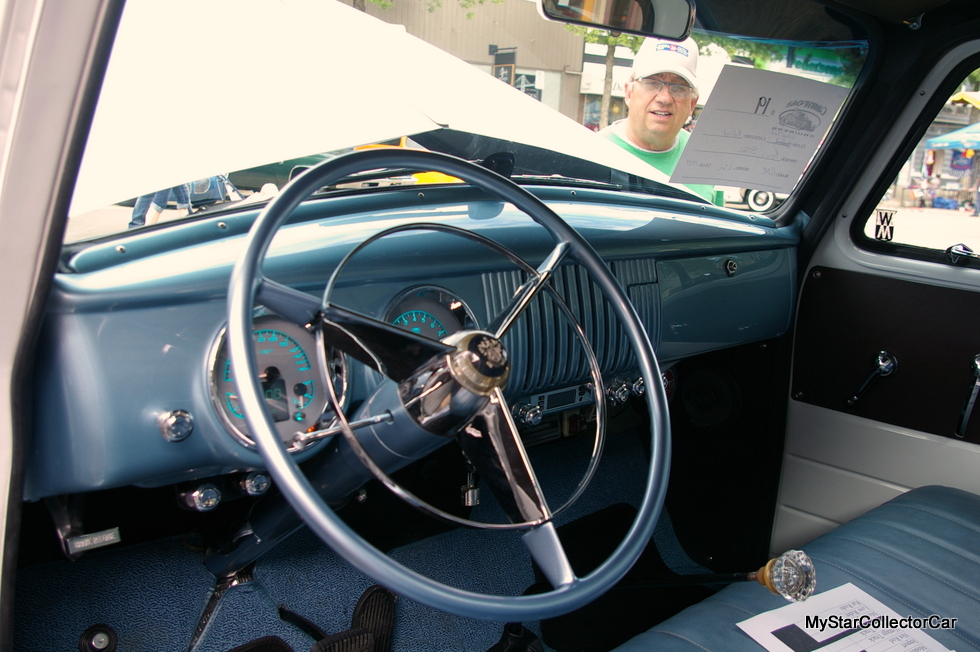 He also added a vintage steering column donated by a 1955 Buick to his GMC truck, but Kevin left the original GMC dealership sticker adhered to the vent window on the passenger side.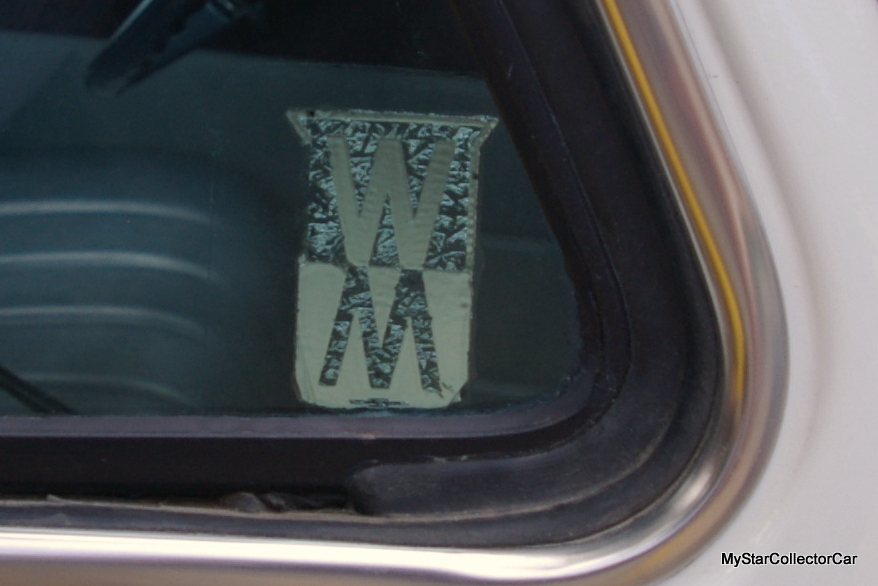 Kevin told MyStarCollectorCar his GMC "starts like a dream" after all of the upgrades to the powertrain and runs down the road very well with its vintage Chevy six-banger and rebuilt original four-speed manual transmission.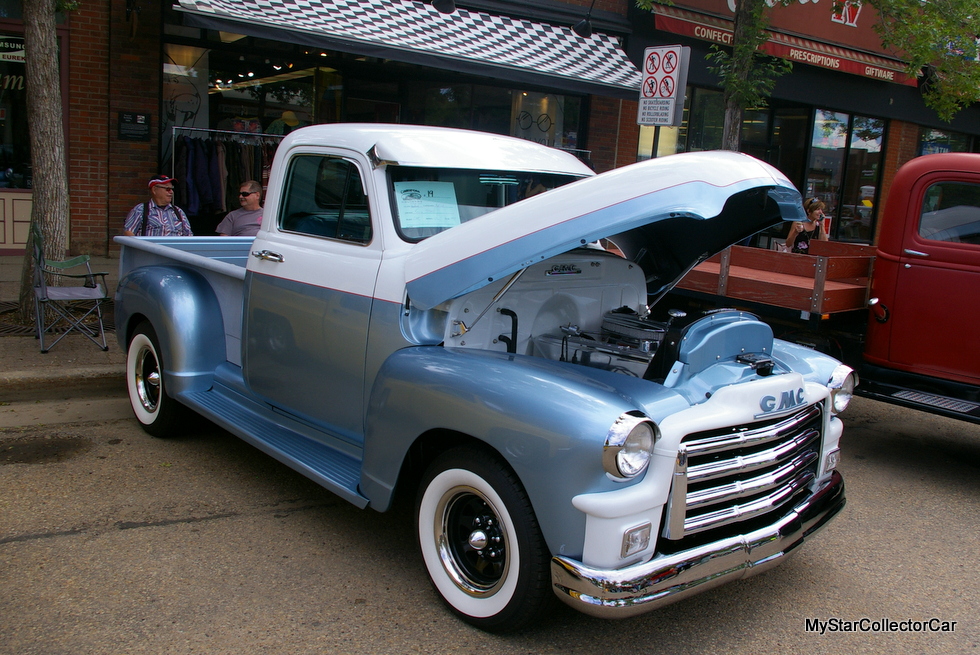 Kevin's other trade (auto body) gave him the ability to tackle the exterior of his truck and he added a few style enhancements to the '54 GMC project. The truck now has a hand-built custom rear pan that works very well with his 1965 Impala sequential tail lights in terms of style, as well as a handcrafted cover for the chassis between the cab and box.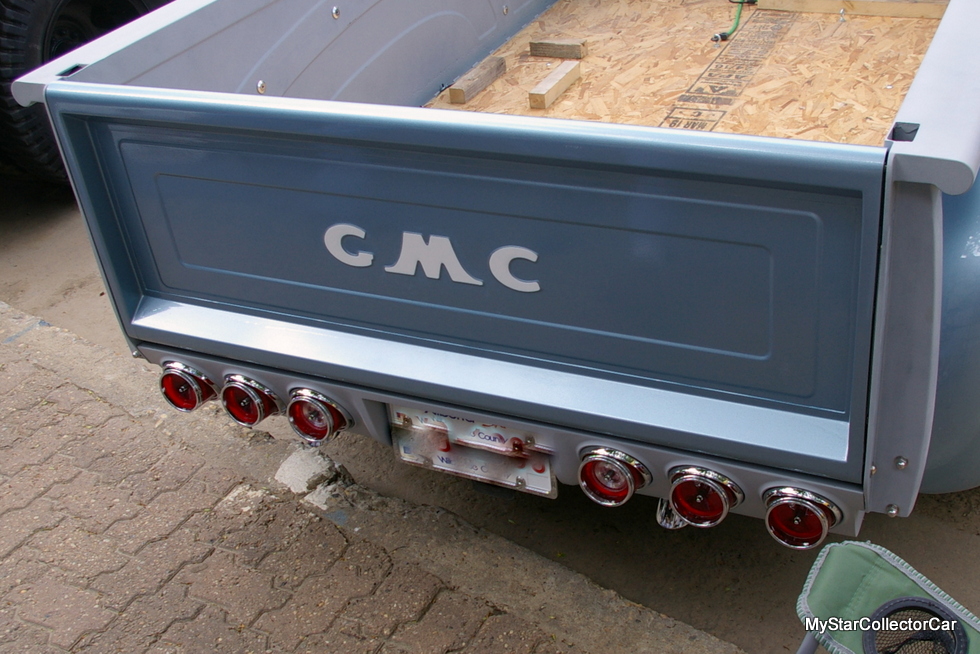 The refurbished bench seat in Kevin's truck is original and comfortable at the same time. He has no plans to trailer the GMC to shows on a regular basis and enjoys better than 20 mpg at 100 km/h (about 60 mph) on the highway so Kevin's decision to drive the truck is a good one.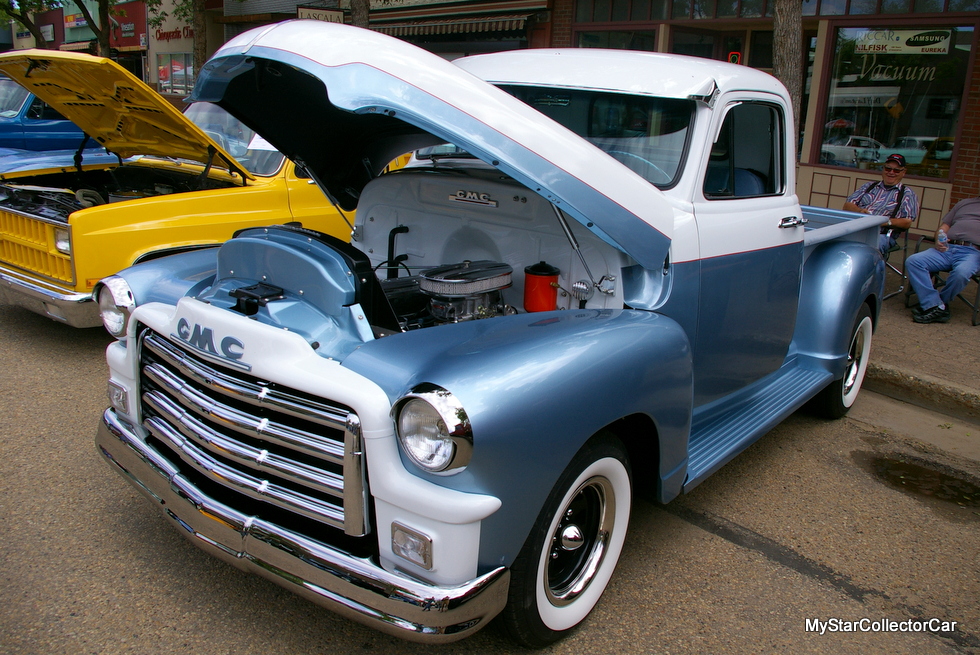 It's clear the ending to this 1954 GMC's story is a happy one for both the truck and its highly skilled owner.
BY: Jim Sutherland
Jim Sutherland is a veteran automotive writer whose work has been published by many major print and online publications. The list includes Calgary Herald, The Truth About Cars, Red Deer Advocate, RPM Magazine, Edmonton Journal, Montreal Gazette, Windsor Star, Vancouver Province, and Post Media Wheels Section.