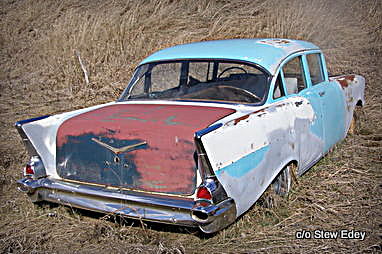 OCTOBER 2014 FALLEN STARS: EVEN IN A WORLD FULL OF DISPOSABLE STUFF THE CLASSICS SHOULD SURVIVE
Let's be perfectly honest – we are a disposable society in 2014 because music, TV, movies and most cars aren't worth preserving.
Brand new Kias aren't going to attract collectors with a wave of '57 Chevy-like enthusiasm in 40 years and nobody is going to look for Jimmy Fallon reruns unless there's some kind of new hallucinogenic drug in 2054.
That's not the case with old iron because the classic stuff is disappearing faster than promises after an election campaign.
These cars and trucks were still around a few weeks ago so their future is still a moving target but at some point many of these beauties will become another part of the disposable 21st century.
Jimmy Fallon disposable…
CLICK HERE to Like us on Facebook
CLICK HERE to Follow us on Twitter
CLICK HERE to Follow us on Pinterest
For past MSCC Fallen Stars Click Here