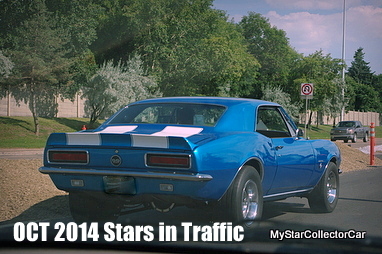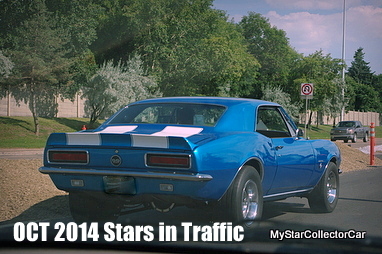 OCTOBER 2014 MSCC STARS IN TRAFFIC: AFTER THIS MONTH THEY GET LOCKED AWAY
Most cars guys tend to hang up the spurs at the end of October unless they live in the friendly confines of California, Arizona, Florida or Texas.
Those southern guys love the fall and early winter because the temperatures are perfect for those old school engines.
Up north it's a different story.
October signals the beginning of the end so you won't see cars like a '56 Dodge in traffic.
Winter really sucks in general but when you lose stuff like this it just piles on the misery because the snow, the short days and brutal cold are mortal enemies for classic rides.
That's why you need this month's MSCC Traffic Stars to remind us of what Spring 2015 will bring.
For past MSCC Stars in Traffic please follow this link.
CLICK HERE to Like us on Facebook
CLICK HERE to Follow us on Twitter
CLICK HERE to Follow us on Pinterest