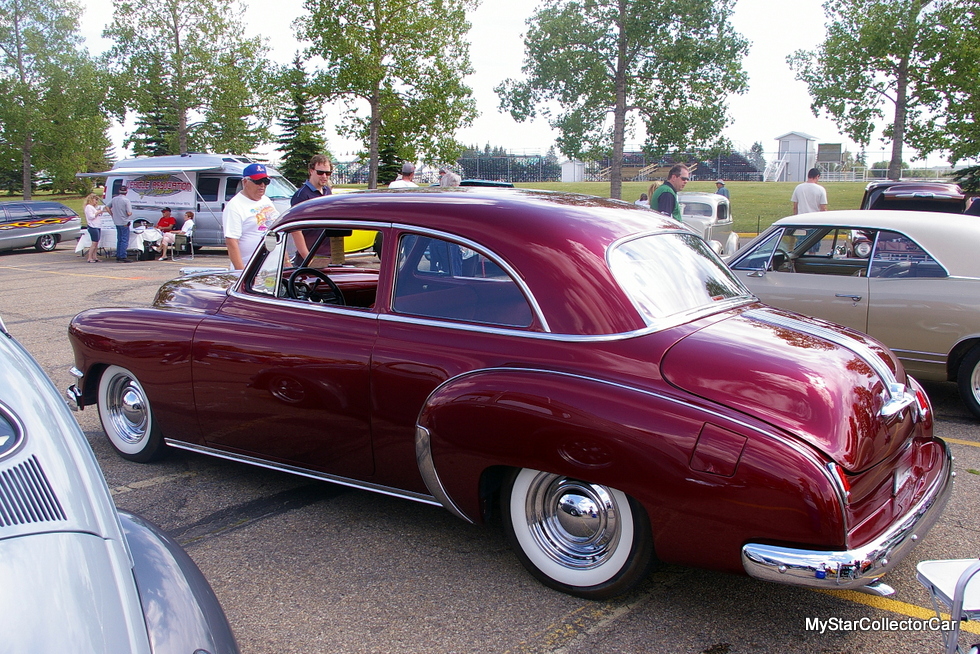 Dennis Paron built a career in the automotive trade as a body man and he applied his sizable skill set to a personal project 16 years ago when he spotted a 1950 Pontiac parked beside a garage.
'A 66-year-old car left outside to rust in peace usually has an unhappy final appointment with a crusher in its future game plan.'
Dennis described the car as "kind of beat up and rusty", but he saw potential in the old Poncho.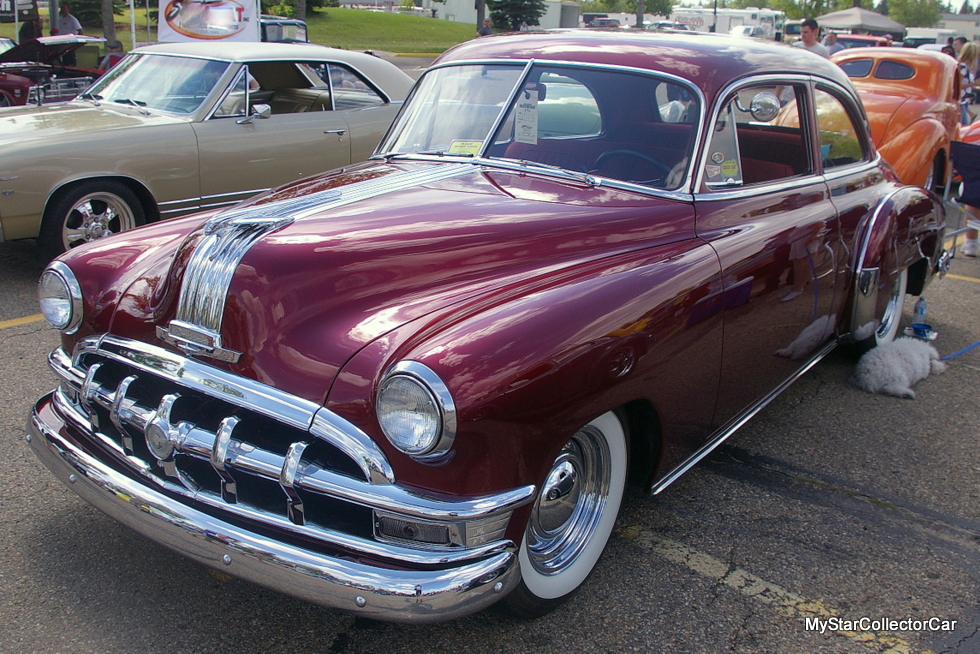 Bear in mind that Dennis had spent many years working in the auto body trade by the time he decided to tackle the Pontiac. Most body guys who are late in their career tend to shy away from a major personal project because they are painfully aware of the amount of work required to bring a rust bucket back to life, but Dennis wanted to build a car with his own personal stamp on it and he was up for the sizable challenge.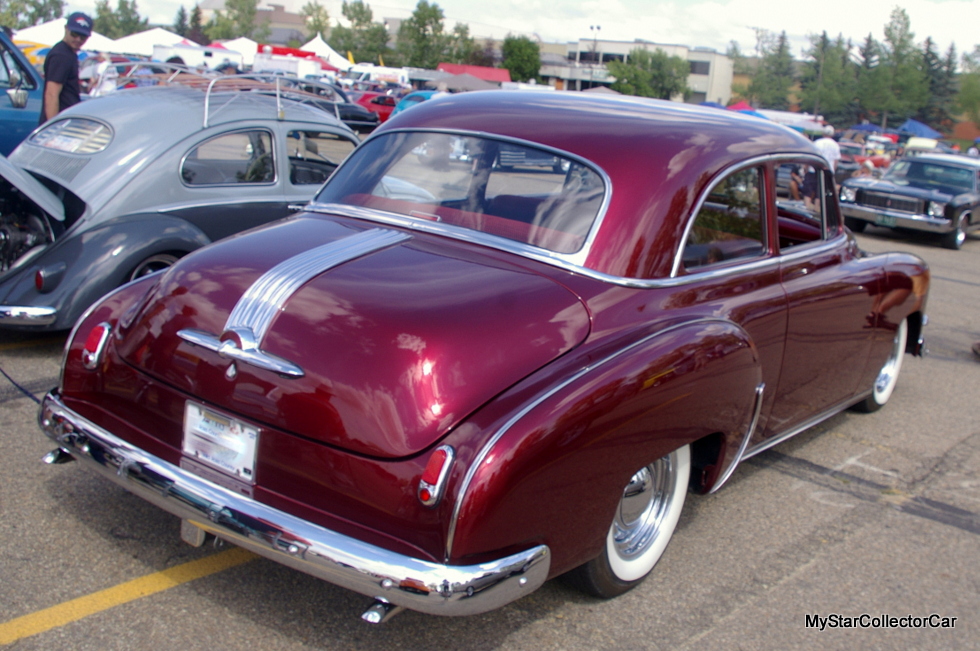 The Poncho is a frame-off build and all of the work was done in Dennis's garage, including the paint job. Dennis added a Mustang II front clip for better steering and handling, as well as a Ford 8-inch rear end into the resto mod mix on his Poncho. Dennis has a talented son (also named Dennis) and he is a talented fabricator who customized the Poncho's frame so it was ready for the retro-fit improvements.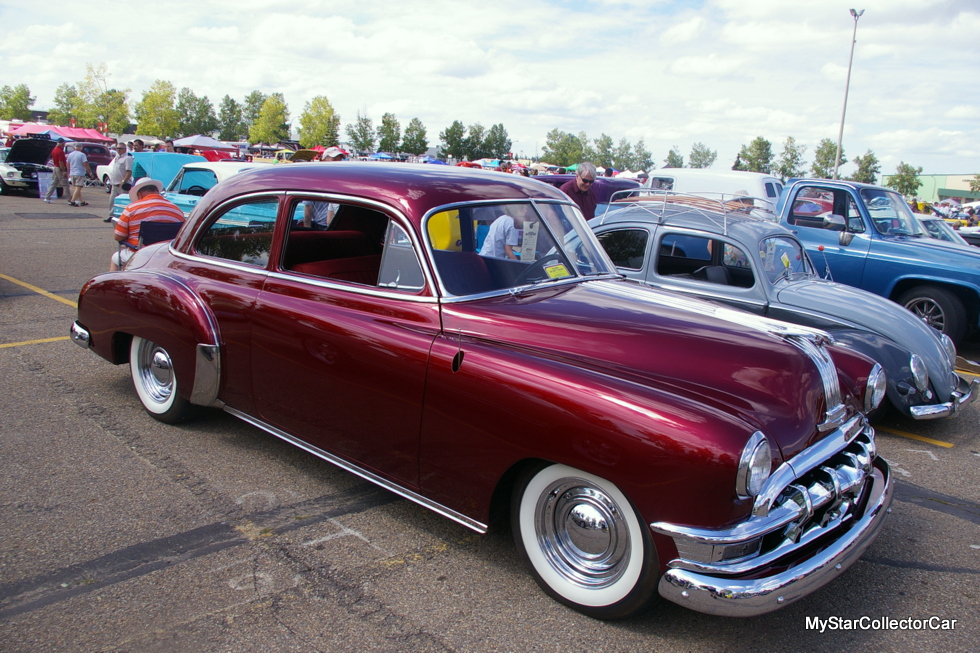 The Pontiac also has much better stopping power because Dennis added a dual master cylinder and front discs to his resto mod. Dennis installed an eight blade fan that "keeps it nice and cool" in his assessment.

The project took four years from start to finish because Dennis only wanted to do it once so he got it right the first time. Dennis did mention that he farmed out the interior work because he wanted the work done properly by an expert in the upholstery field.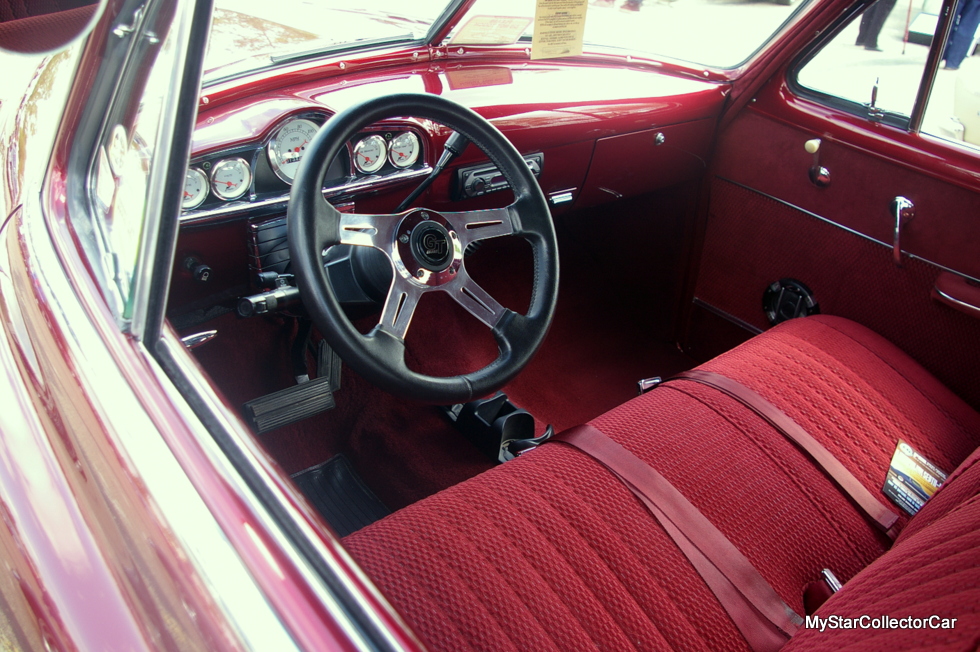 The stylish Pontiac now sports a 350 Chevy small block mated to a 350 Turbo automatic transmission and the combination has performed flawlessly for Dennis on the road. Dennis has spent plenty of time on the road with his Poncho since its completion in 2005 and has now registered over 15,000 miles-and counting on the car's odometer over the past 11 years. All of the modifications have paid off for Dennis because he says it "drives just like a brand new car" down the road.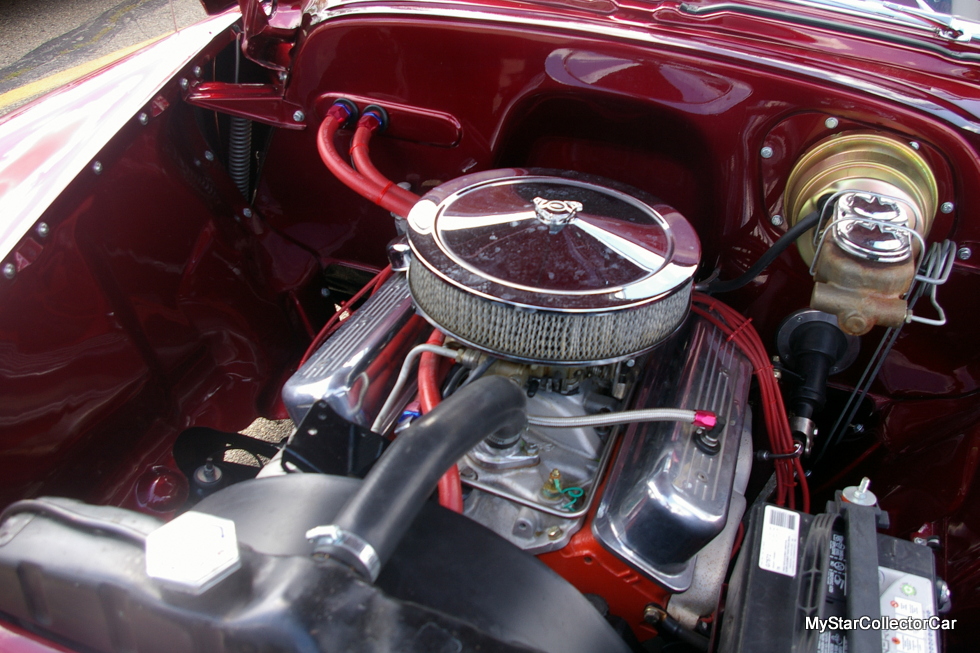 Dennis turns many of his excursions into a family affair because his son Dennis and daughter Amy also own vintage rides and they all live by the motto that a "family that cruises together stays together"-plus they have a boatload of fun along the way.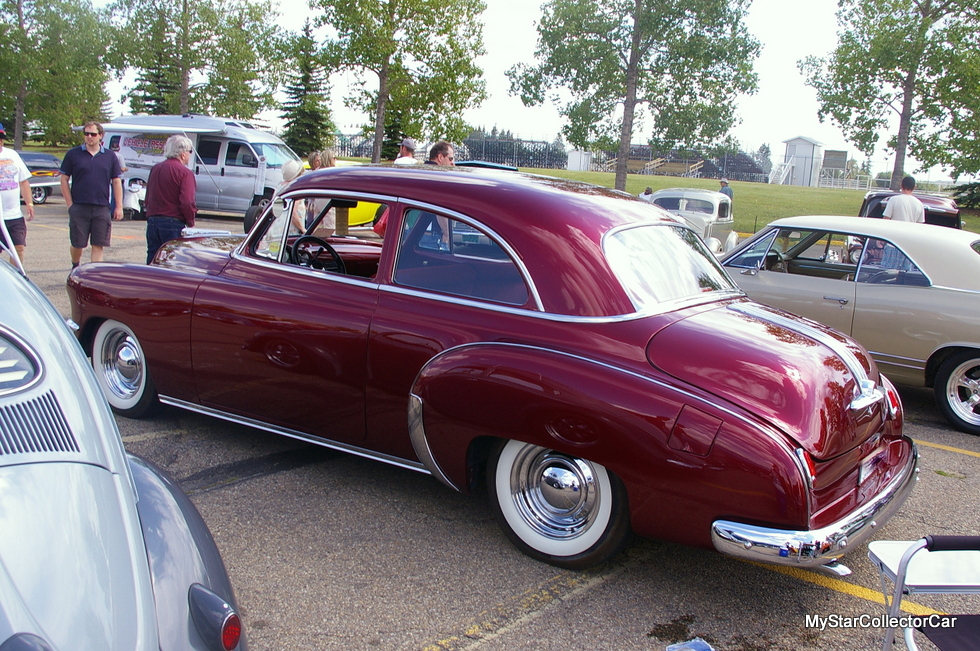 Dennis has also gathered trophies in his Poncho and even won a World of Wheels award with his stylish Pontiac resto-mod.
 'However his main goal is to gather memories in his Poncho because Dennis built it to drive it-and that is the best reason to be in the car hobby.' 
Jim Sutherland
CLICK HERE to Like us on Facebook
CLICK HERE to Follow us on Twitter
CLICK HERE to Follow us on Pinterest
Please re-post this if you like this article.