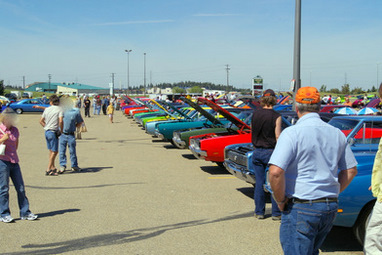 OCTOBER 2014 MSCC STARS OF THE SHOW: THANKS FOR THE MEMORIES
Bob Hope's signature song was 'Thanks for the Memories'.
He was an old Vaudeville guy and this song and dance routine became his trademark.
The key word is memories and that is the essence of the car show.
Old timers go to show to relive their rebellious youth when a hot rod made you a rock star, kids go to see the strange old cars and car guys go to see cars.
In every case the old iron stirs up old memories or makes new memories.
Check out some MSCC memories from the Summer of 2014.
Like us on Facebook
Follow us on Twitter
Follow us on Pinterest
For past MSCC Stars of the Show please follow this link.