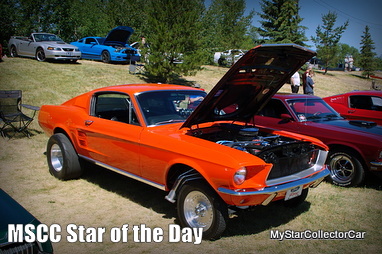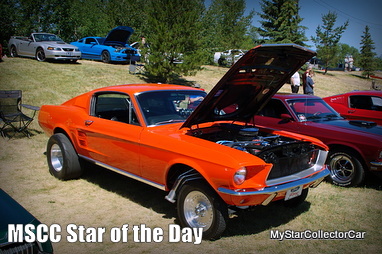 MSCC JULY 29 STAR OF THE DAY: '67 MUSTANG GASSER—WHEN A MUSTANG ISN'T COOL ENOUGH
The Mustang was an earth shaker in 1964 when it debuted and it definitely had the cool factor.
This was an era when Beatlemania dominated the news but this quirky little re-skinned Ford Ford Falcon stole the Fab Four's thunder.
Mustangs basically became a cultural icon in '64.
This MSCC Star of the Day Mustang gasser is for when a basic Mustang just isn't cool enough.
MSCC JULY 28 STAR OF THE DAY: A FIREBIRD MAKES ITS OWN UNIQUE STATEMENT
The Firebird was the debut of Pontiac's pony car.
This was a hotly-contested market back in the 60s and it still is in 2015.
Pony cars never disappeared—they just evolved.
This MSCC Star of the Day Firebird was Pontiac's own unique statement in the pony car world.
MSCC JULY 27 STAR OF THE DAY: '66 PLYMOUTH VIP—PLYMOUTH GOES UPTOWN
Plymouth was in a fistfight with Ford and Chevy for decades.
They were all entry level brands for the guy who wasn't quite up to buying Buicks, Mercurys or Dodges.
Plymouth was known for its no-nonsense, affordable and reliable cars but Ford and Chevy added the upper end LTD and Caprice to the lineup so Plymouth had to counter with their own top shelf model.
This MSCC Star of the Day '66 Plymouth VIP is a rare example of how Plymouth went uptown in '66.
For past MSCC Stars of the Day please follow this link.
CLICK HERE to Like us on Facebook
CLICK HERE to Follow us on Twitter
CLICK HERE to Follow us on Pinterest
Please re-post this if you like this article.
Star of the Day page sponsored by Southside Dodge