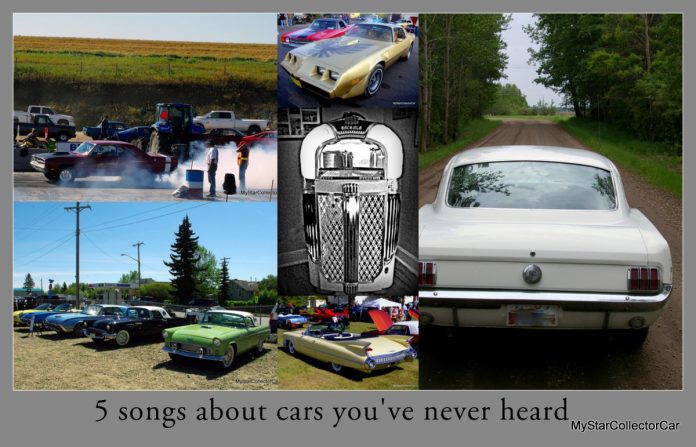 We all know the classic car songs because you can't go to a car show without hearing them – over and over – until your head explodes.
You know the drill – Little GTO (Ronnie and the Daytonas); Hey Little Cobra (Rip Chords) or Deuce Coupe (Beach Boys).
It's time to fatten up the car song playlist.

Jerry Sutherland
Start with 'Brand New Cadillac'. This was originally done in 1959 by a British Gene Vincent rockabilly rip-off band called Vince Taylor and His Playboys. This was a pretty cool song about a guy saying goodbye to his girlfriend as she drove off in a brand-new Cadillac.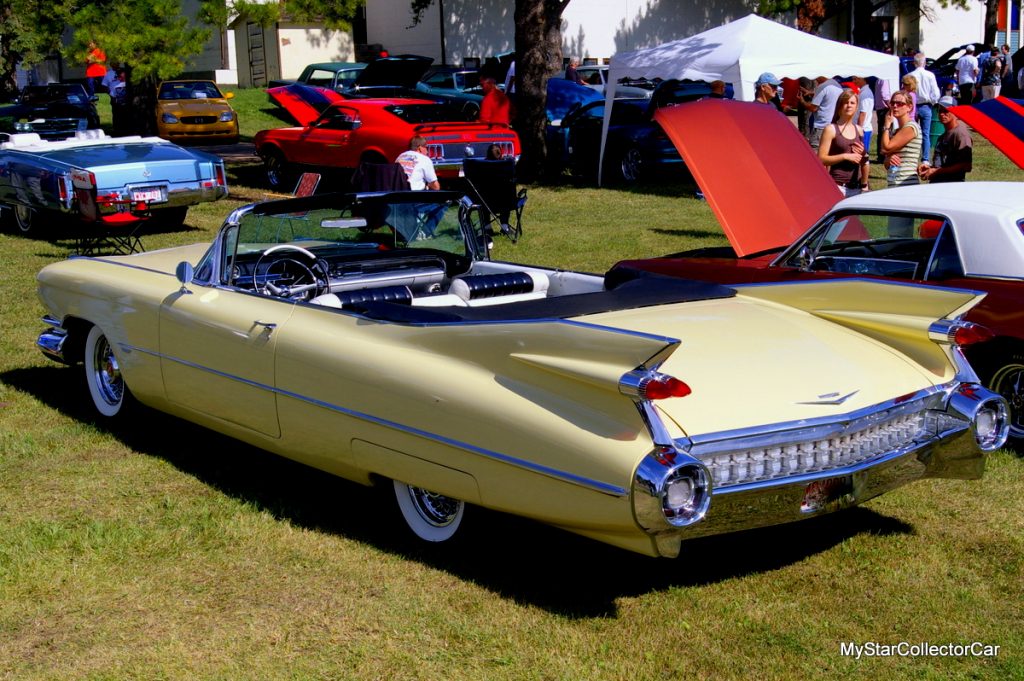 The Clash took on the song in 1977 and they punked it up a bit with their version of 'Brand New Cadillac' because the lyrics changed from "turn around and listen to me" to "balls to you, she ain't comin' back to me". Punks in '77 had a much nastier attitude than punks in '59.
The second song came out in 1979 – just as the disco era was dying a much-needed death. Sammy Hagar was an up and coming lightweight rock star at the time so he pumped out a song called 'Trans Am'.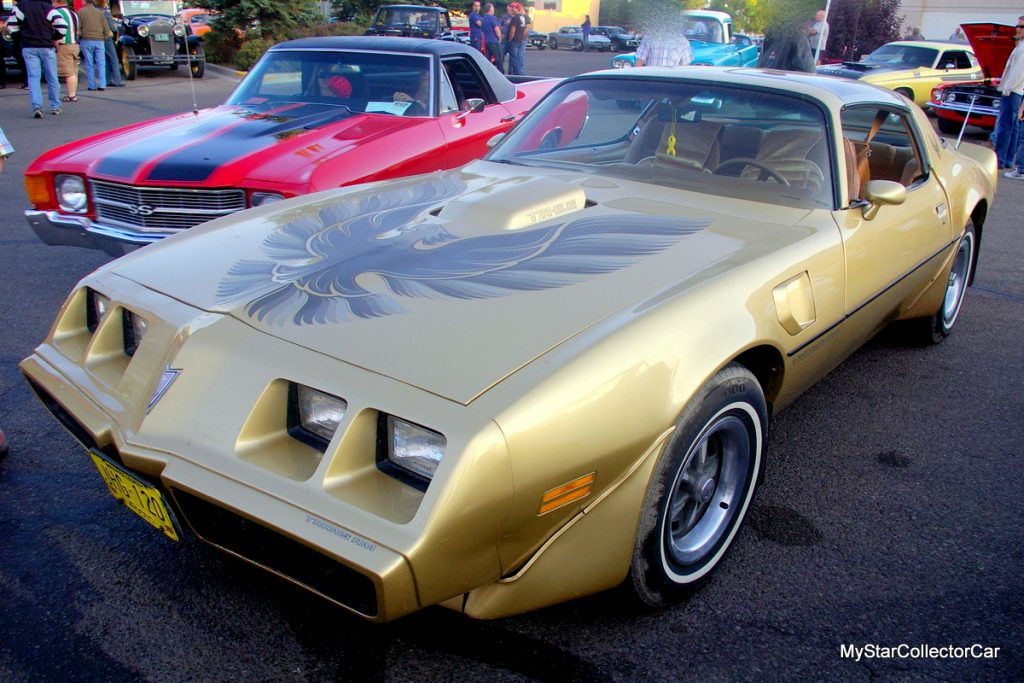 Obviously, this tune is about a Trans Am and it's a typical high-energy Hagar performance. Sammy takes a pretty good shot at the competition in the lyrics: "and my 6.6 gets a little too heavy for a Big Boss Ford or a 350 Chevy…Trans Am!". This song belongs at a car show because the late 70s coming of age demographic is taking over these events so let's hear a little Sammy in 2020.
The third song came out in 2003. It was released by Slant Six and it's called 'Mopar or No Car'. The cult known as Mopar guys are going to love this song every time they hear it at a show, but Ford and Chevy guys will be less than enthusiastic.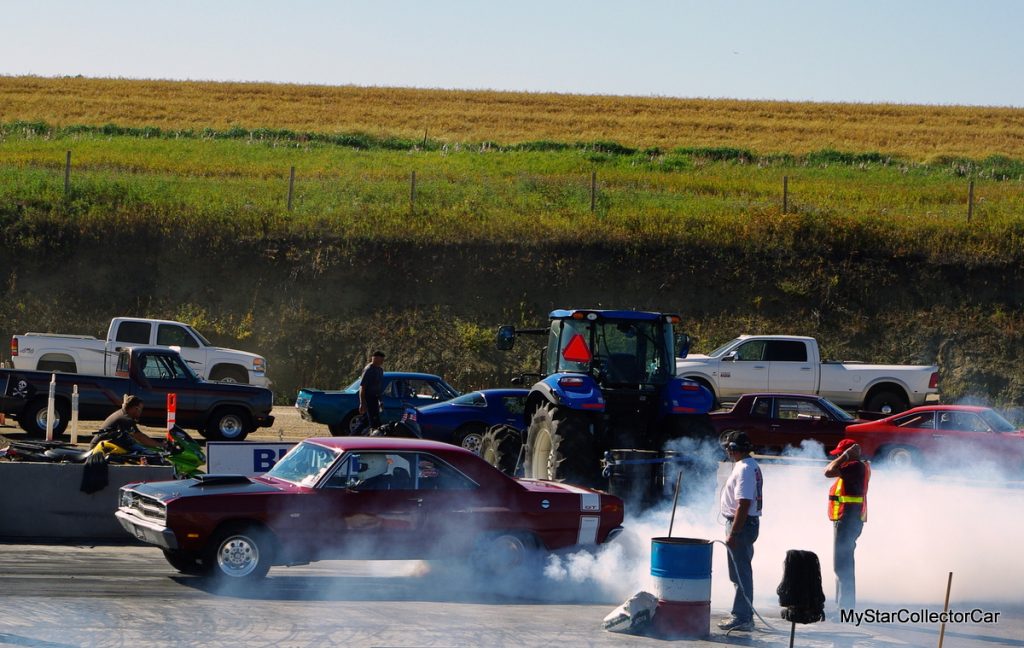 The reason is simple – this is a rock anthem for Mopar muscle. Slant Six pumped out a thumping song with lyrics like "Mopar no Car you can't beat it – you can't defeat it". Throw this one on at the next big Mopar show and watch the place erupt.
The fourth song came out in 2006. Five for Fighting's "65 Mustang" was far less confrontational than 'Mopar Muscle' or 'Trans Am' because it was about relationships instead of street battles.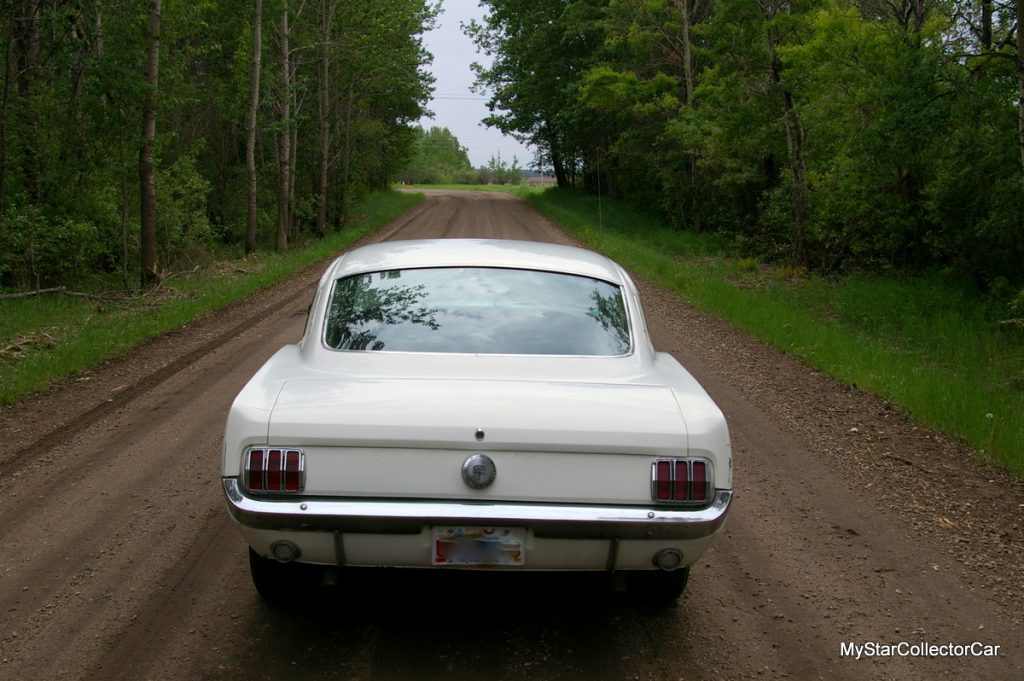 In this case the relationship is with the car "My '65 Mustang rides along, every mile's another song, and what I don't remember She never forgets". There isn't a car guy on the planet who doesn't get those lyrics – bring Five for Fighting to every car show playlist this year.
The last song comes the legendary Bob Seger. It's also the newest release (2017) but this is classic Seger at his finest. Seger is a Detroit boy so he wrote "Making Thunderbirds" as a tribute to the glory days of the Big Three carmakers.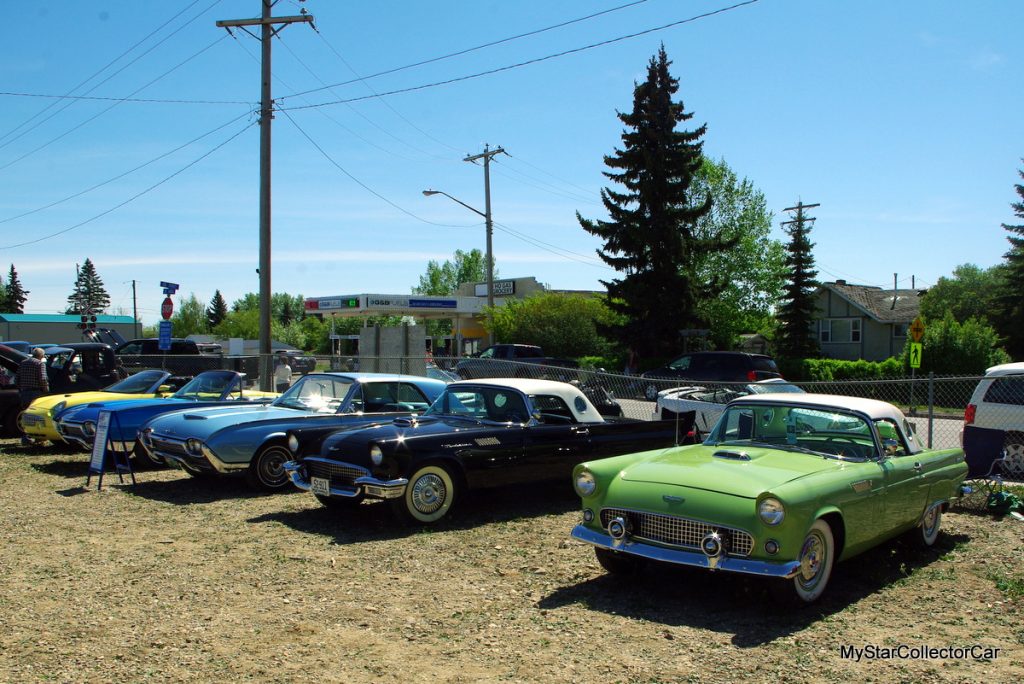 He's talking about the past "We were makin' Thunderbirds, They were long and low and sleek and fast, They were classic in a word, Back in '55". These are words written about a Detroit that doesn't exist anymore but 'Making Thunderbirds' would make another great addition to any car show playlist.
With all due respect to Ronnie and The Daytonas.
by Jerry Sutherland
Jerry Sutherland is a veteran automotive writer with a primary focus on the collector car hobby. His work has been published in many outlets and publications, including the National Post, Calgary Herald, Edmonton Journal, Ottawa Citizen, Montreal Gazette, Saskatoon StarPhoenix, Regina Leader-Post, Vancouver Sun and The Truth About Cars. He is also a regular contributor to Auto Roundup Publications.
Please re-post this if you like this article.