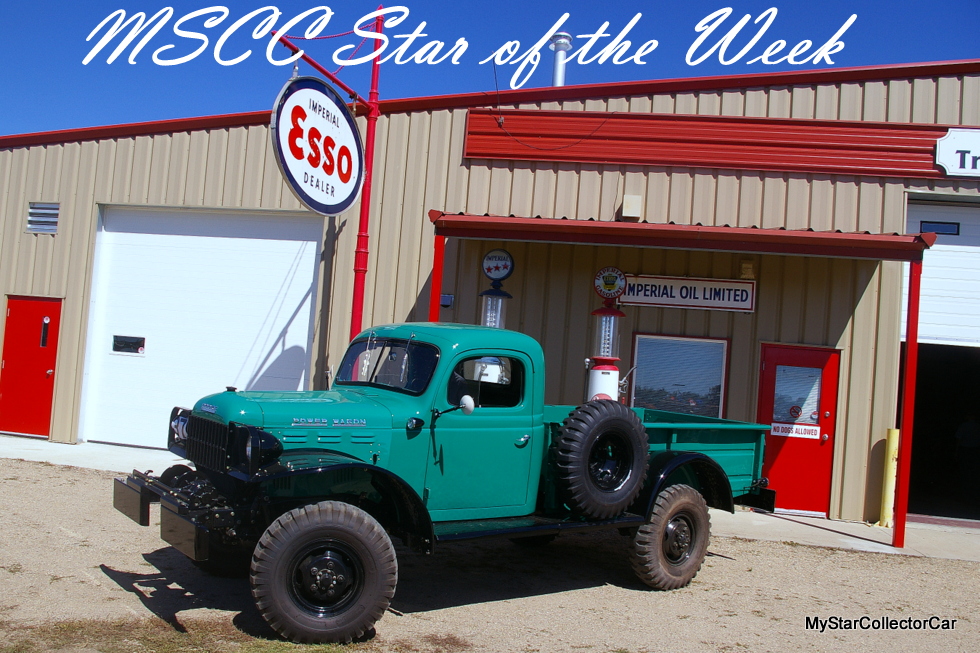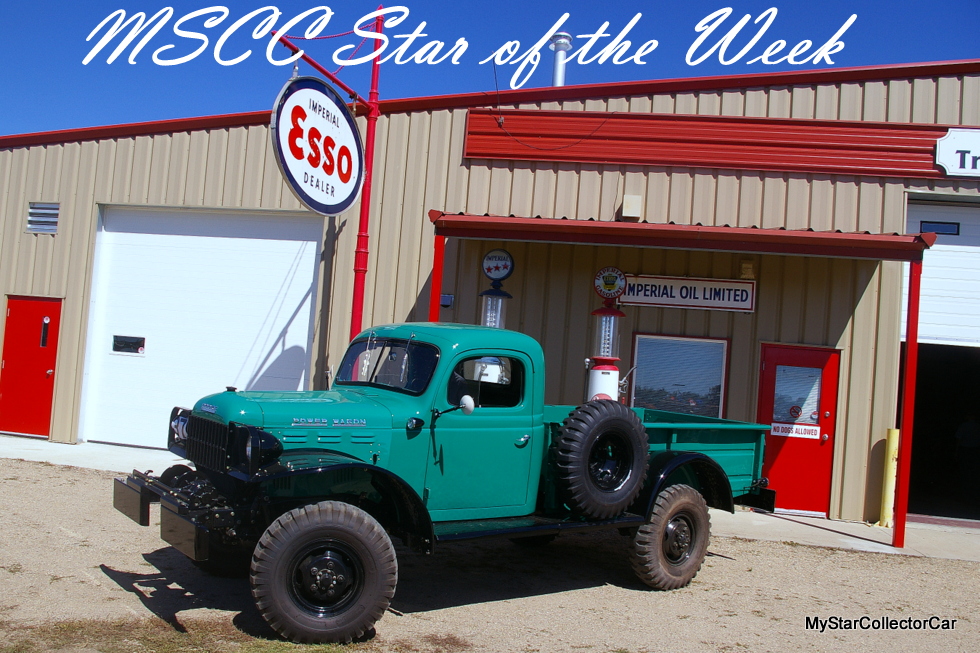 MSCC OCTOBER 4 STAR OF THE WEEK: POWER WAGON—THE CIVILIAN WORD FOR BRUTE FORCE
The biggest thing to come out of the post-war truck world was the Power Wagon.
This was the civilian form of the military workhorse Dodge built for the war effort.
"These trucks survived the incredible toll put on them during extreme combat with relative ease so a commercial version made a lot of sense for the construction or agricultural world."
This MSCC Star of the Week Power Wagon is the civilian word for brute force.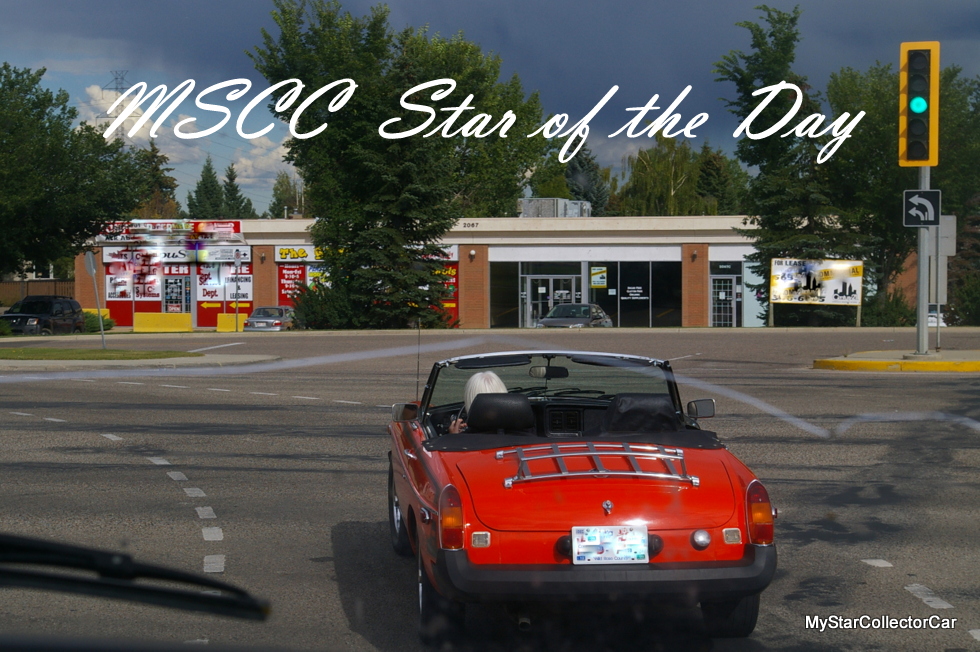 MSCC OCTOBER 3 STAR OF THE DAY: MGB—BECAUSE CLASSIC BRITISH SPORTS CARS DESERVE TO BE SAVED
There's a timeless quality to British sports cars because they never go out of style.
They were never the most practical cars ever built but they made up for that with a huge dose of charisma.
"That's why history shows more of these cars were saved than 80s minivans because vintage British sports deserved to be saved—minivans from the 1980s are pretty much on their own."
This Star of the Day MGB was out on the street instead of in line at  a recycling yard back in August 2010 because classic British sports cars deserve to be saved.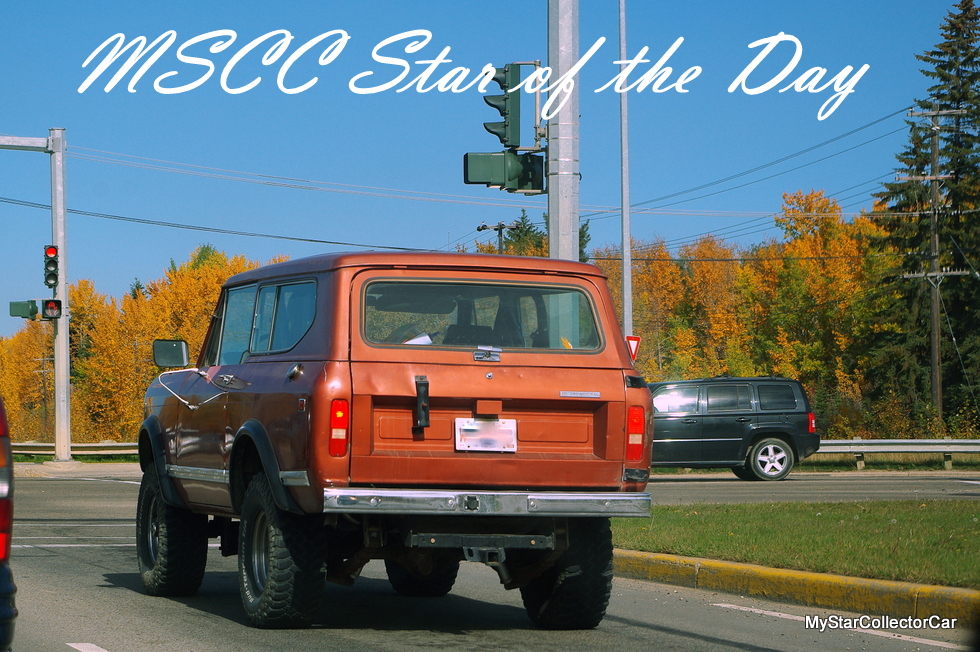 MSCC OCTOBER 2 STAR OF THE DAY: IHC SCOUT—FROM THE THINGS THAT BRIGHTEN UP AN AFTERNOON FILE
The best thing about spotting something rare and unusual on the street is the surprise factor.
That's why  MSCC's official position on today's traffic is simple.
"Cars of today are far too clone-like so there's nothing special out there on the streets in 2015 until something cool appears."
This MSCC Star of the Day IHC Scout was out there yesterday and it was a great way to brighten up a mundane day in traffic.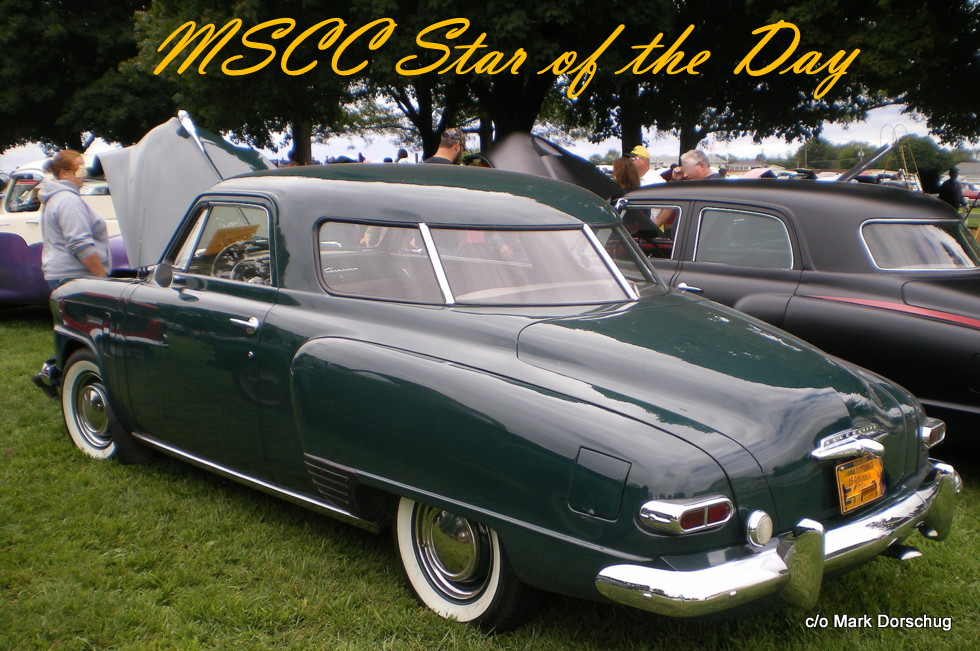 MSCC OCTOBER 1 STAR OF THE DAY: '49 STUDEBAKER—POST WAR STYLE SET A SALES RECORD
Time froze for about 8 years in Detroit because of an event called World War Two.
They stopped production to build military equipment so designs went into limbo so after the war the '46 models looked a lot like the 1941 models.
"Studebaker broke the mold in 1947 with a lower, wider, modern design that made the competitors look like something Fred Flintstone would drive."
This MSCC Star of the Day is a '49 Studebaker—the year they set a sales record that would never be broken.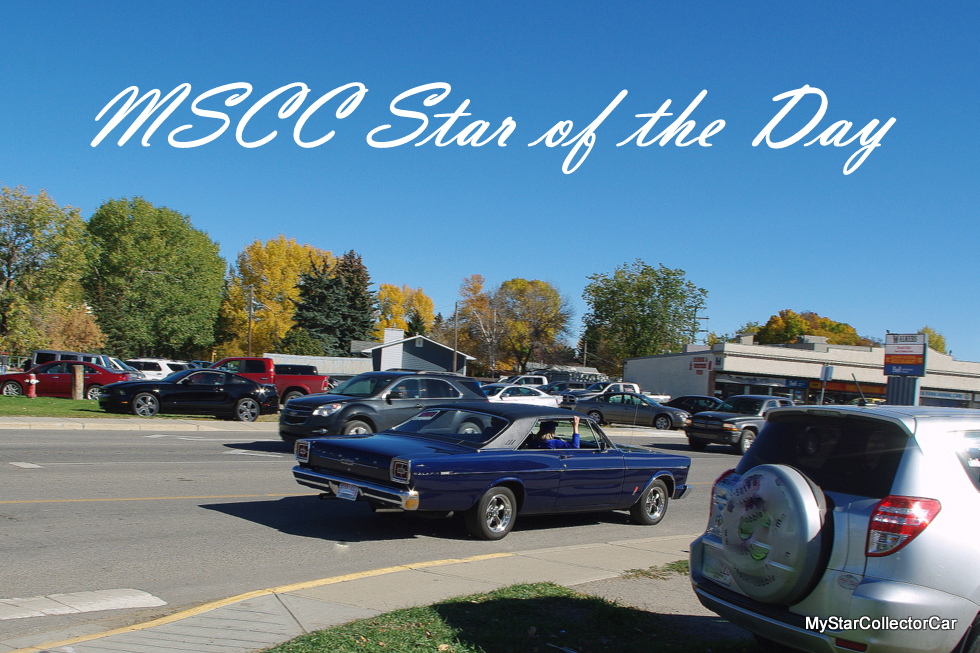 MSCC SEPTEMBER 30 STAR OF THE DAY: '66 GALAXIE—BIG DETROIT IRON ON A SUNDAY AFTERNOON
The Sunday drive was a big cultural phenomenon back in the 50s and 60s.
"There are many theories about this ranging from closer knit families back then to no internet access but the Sunday drive was a staple for a lot of families."
There was never really a defined destination for a Sunday drive but most of them took place on less traveled country roads because the idea was a leisurely pace, not a civilian version of the Daytona 500.
This MSCC Star of the Day '66 Galaxie was on a Sunday drive last weekend and it proved there's nothing cooler than big Detroit iron on a Sunday afternoon.
MSCC SEPTEMBER 29 STAR OF THE DAY: PONTIAC PARISIENNE STATION WAGON—BECAUSE LONG ROOFS ARE JUST PLAIN COOL NOW
Station wagons are the hottest commodity in the collector car hobby but it wasn't always rosy for these vintage kiddie-haulers.
You couldn't give an old station wagon away so most of them were fed into the gaping maw of a shredder.
"The best future a wagon could have in the past was a brief appearance in show business—as a demo derby finalist."
Things have changed dramatically for station wagons so you'll see cars like this MSCC Star of the Day Pontiac Parisienne at a car show because long roofs are just plain cool now.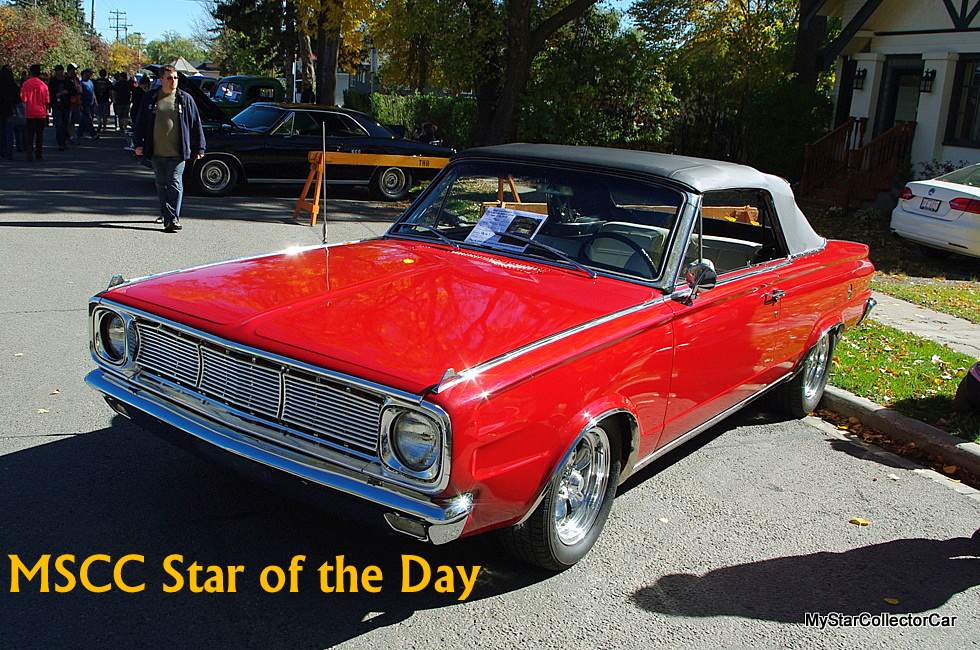 MSCC SEPTEMBER 28 STAR OF THE DAY: '66 VALIANT CONVERTIBLE—DOES THIS CANADIAN LOOK LIKE AN AMERICAN DART?
There were some odd games played across the US-Canada border back in the 50s and 60s.
Canadians built Pontiacs that were essentially Chevys with a different skin and Ford built Meteors in the mid-late 50s that looked a lot like Ford with odd trim.
"Dodge built fin cars in Canada that looked a lot like Plymouths from the door back and Canadian had Fargos in addition to Dodge trucks."
The trend continued with this MSCC Star of the Day because this Canadian '66 Valiant looks a lot like a '66 Dodge Dart.
CLICK HERE to Like us on Facebook
CLICK HERE to Follow us on Twitter
CLICK HERE to Follow us on Pinterest
Please re-post this if you like this article.