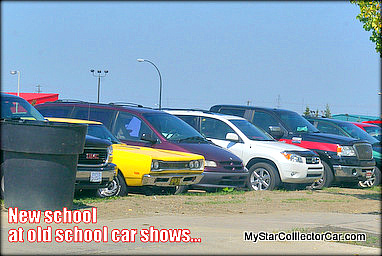 I was at a recent car show when I ran into a somewhat angry old school car guy.
He was incensed about the new era of car guys that bring new vehicles to car shows.
He was also unhappy with car guys who purchase collector vehicles and do not get their hands dirty on their rides.
He believed you need to put some blood in the game to truly become a car guy.
You need to do some wrenching on a car to earn your stripes as a car guy; otherwise you are not a car guy in the truest sense of the definition.
We at MSCC are principally interested in older vehicles, thus the collector part of our name. We are all about the nostalgia of a bygone era of cars and trucks, whether they are modified or unmodified by their owners.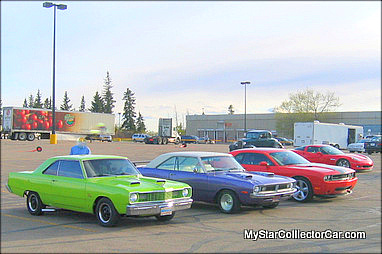 We are primarily concerned with the story behind the vehicle because we want the personal reasons that people own older vehicles. The stories range from a strong family connection to a long, complicated and expensive process that put the vehicle back on the road.
We want to hear about the history of the vehicle and that requires a history, so our focus is obviously on older vehicles. That works pretty well for us because we have been car guys for many decades now, so our range is quite broad when it comes to older vehicles.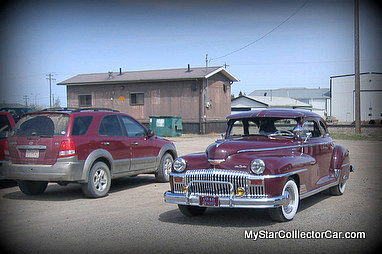 The journey from start to finish in a project is typically a more interesting story when the owner has put his own effort into the vehicle, but we have written about vehicles where the owner has not been able to put a personal stamp on the work. The reasons range from lack of talent to lack of time.
We don't judge how the vehicle got to the finish line of the project, but it sure makes our job easier if the owner has some personal skinned knuckle stories along the way.
The controversy about new vehicles at car shows will likely continue to boil over this summer. Most car show organizers will make their own call on the policy at their shows and it will make little difference to our efforts to cover the collector vehicle world.
The old guard will continue to outnumber the new guard at every show that we plan to attend this summer so we will get plenty of new stories about old rides.
Jim Sutherland
Follow us on Facebook at-http://www.facebook.com/MyStarCollectorCar
Follow us on Twitter at- https://twitter.com/#!/MyStarCollecto1