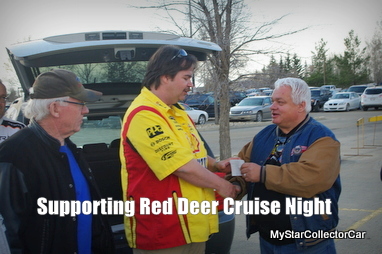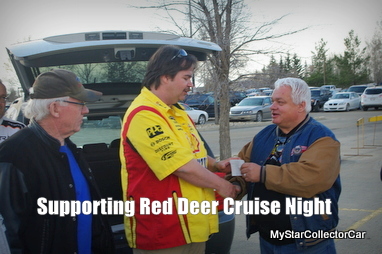 Gord Skakun is a member of the Ford Central Car Club and he's also a regular at the Red Deer Cruise Night every Thursday night at the Parkland Mall.
This show can draw up to 600 vehicles in the prime time summer months thanks to the extraordinary number of gear-heads in the Central Alberta region.
The Red Deer Cruise Night has overhead and it runs on donations ( at the front entry) so Gord's club decided to hand over a check for 500 dollars at the start of the season. He explained why, "We did it at the end of the season last year but we thought, why not do it at the start of this season to make people aware of the donation side of this show".
Gord wanted to add this challenge to the donation, "We want to challenge all other local car clubs to do the same thing and kick in for this show because it's something we all enjoy every week so we'd like to see every club do something for Red Deer Cruise Night".
Red Deer Cruise Night runs every Thursday (weather permitting) until late October.
Jerry Sutherland