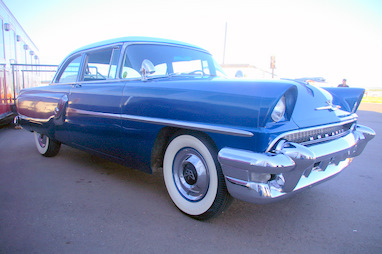 Monarch Customs are rare by birthright.
They were only made in Canada and the production numbers were very low.
'Keith Prior has a 1955 Monarch Custom with an even rarer Lucerne chrome package.'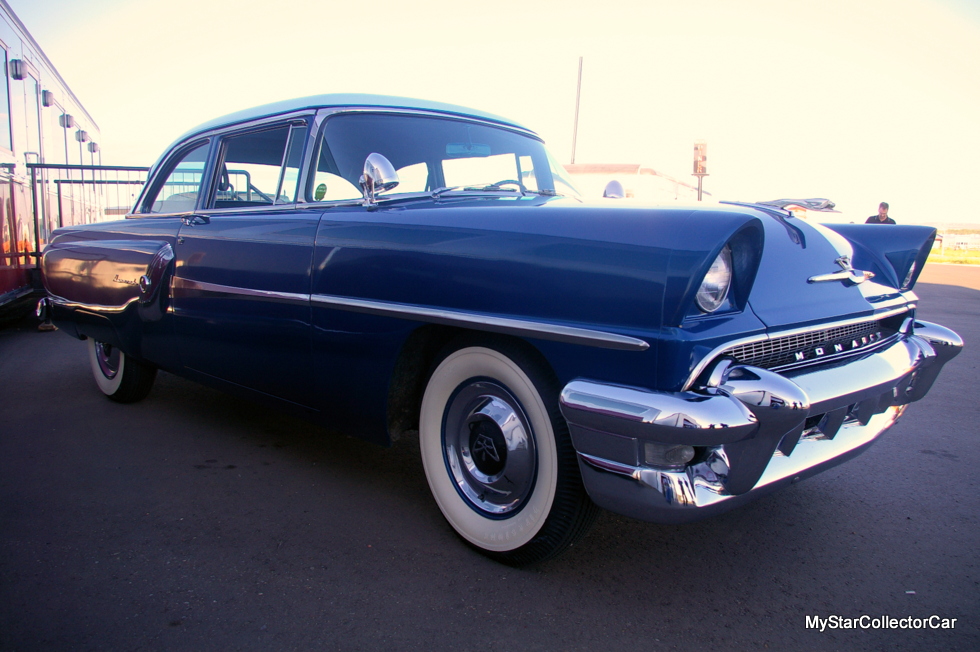 He says that only three of these two door post models are known to exist in 2010.
And he is fortunate to be an owner of a very nice example of the car.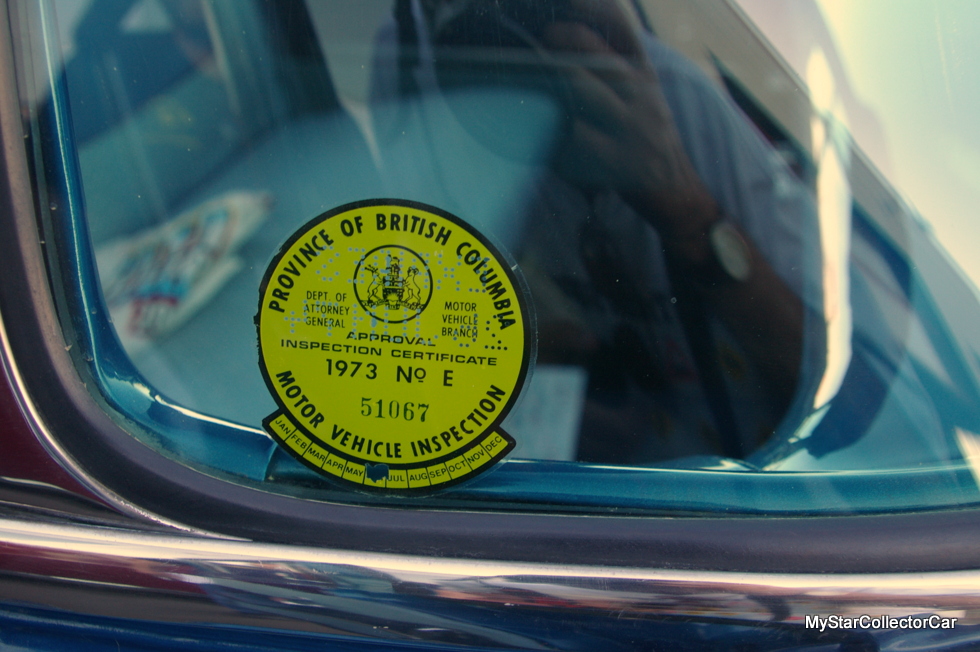 Keith's Monarch has a couple of odd stories that came with the car. For some reason it was supposed to have an interior light like most cars, but it doesn't have one. It has a bracket under the headliner where a light should exist, but not in Keith's.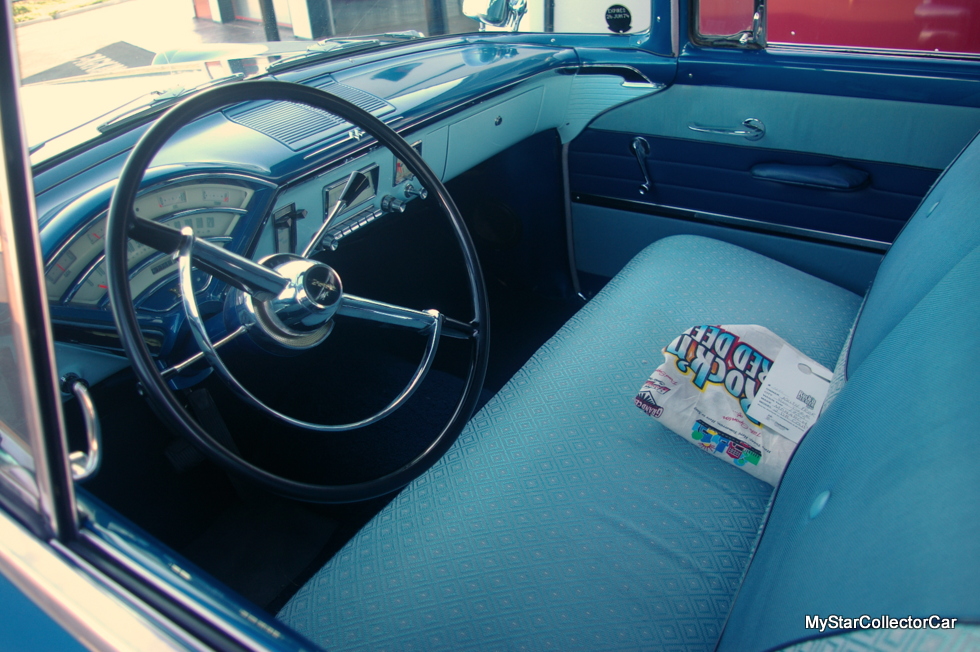 The trunk mat is a Fomoco addition because the car showed up without one. It is an original Ford mat from Ford parts, but it showed up a little late for the customer.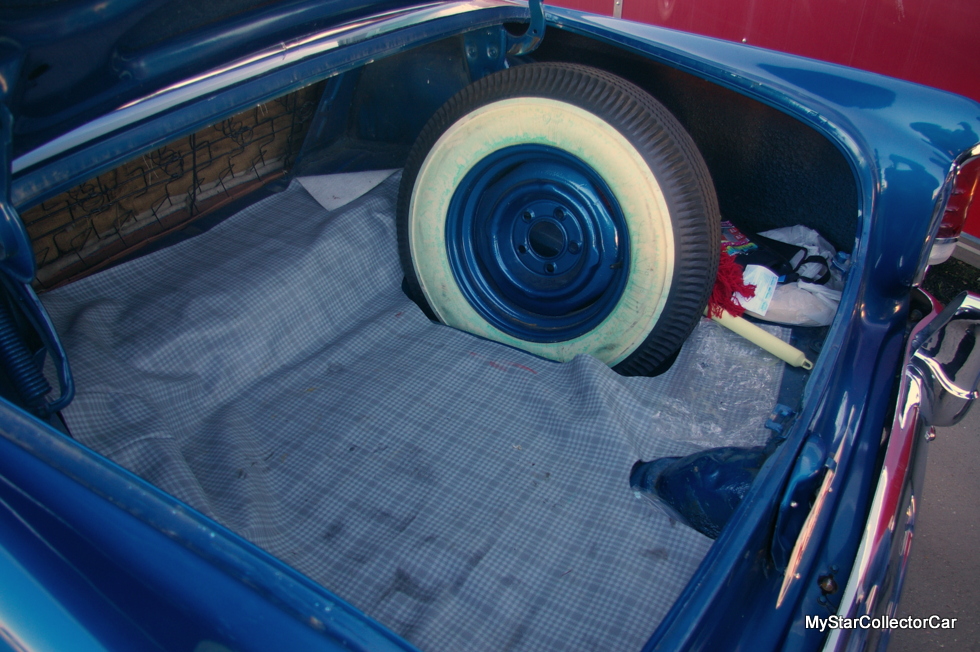 The car did come with optional fender skirts, but the original owner refused to pay the nine bucks for them. So the dealer took them off the Monarch at the owner's request. It cost Keith a lot more than nine bucks to replace them on the car.
Keith found the car in a few pieces under a solid layer of pigeon souvenirs and was not initially impressed with the car. But he bought the rare Canuck and trailered it home for re-assembly. The car was a rust-free low mileage vehicle, but it has an upgrade to a 351 Windsor engine. It still has its original spare tire and interior after all of these years.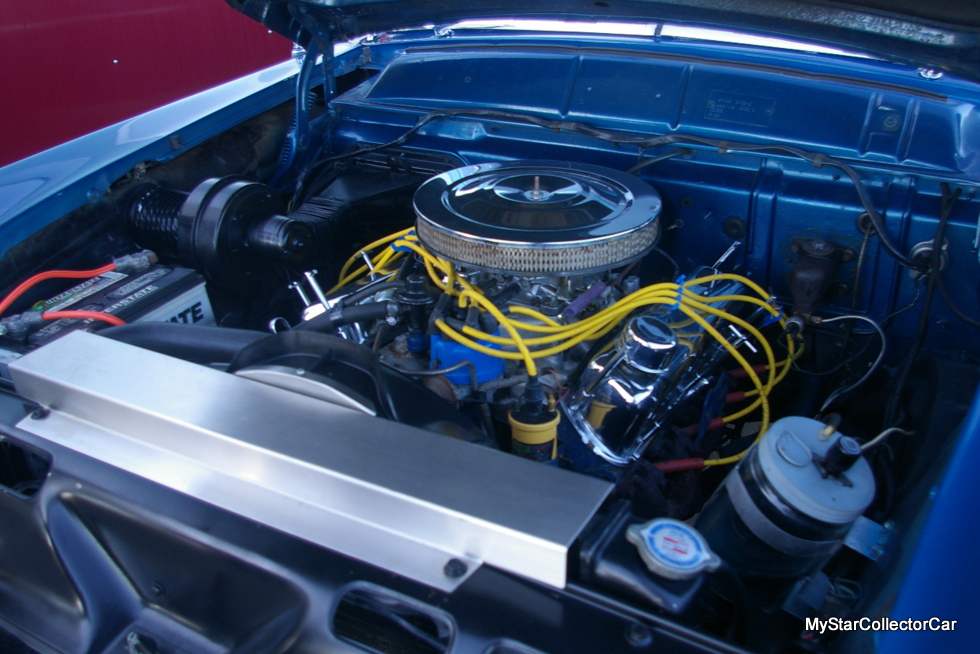 Keith's Monarch is also a TV star. It was featured in an A and W commercial because of its original appearance which fit well with the A and W nostalgia philosophy. 'Cruisin the Dub' looks even more authentic when the original 50s vehicles are in the mix.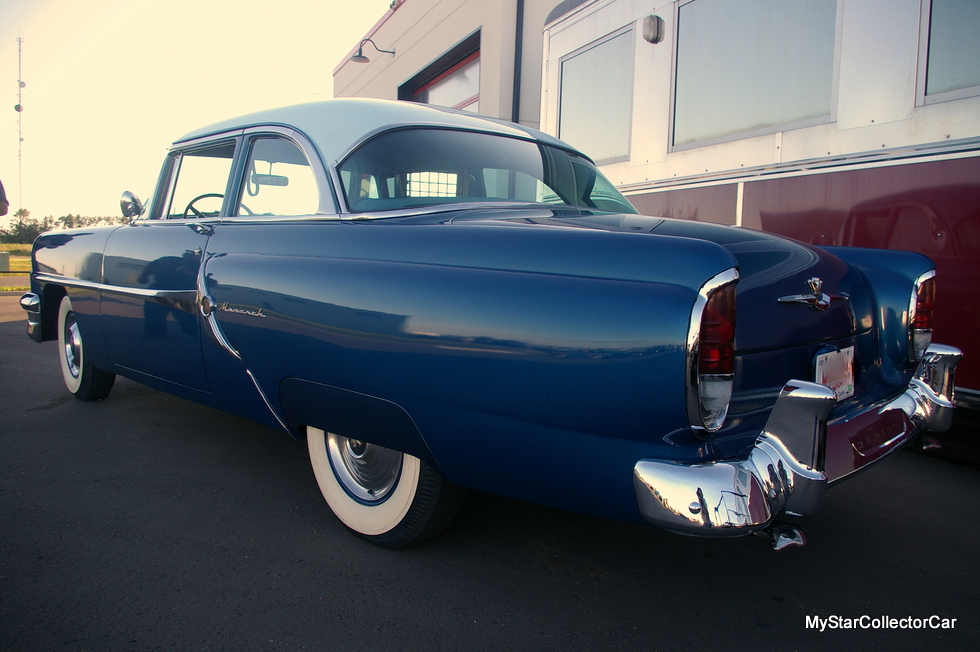 Keith has only had one problem with his rare 1955 Monarch Custom: It was difficult for an appraiser to get a value on the car. They are so rare that the appraiser had little to compare with the car. Eventually the guy came up with a value after some serious consultation and research, but, even then, he couldn't possibly have gotten it right.
'The car is actually priceless for Keith, because he has no intention of selling it anytime soon.'
Jim Sutherland