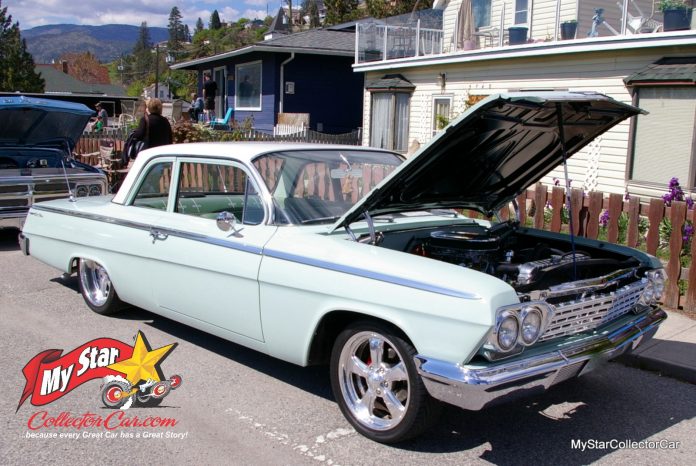 The Beach Boys' early career was closely associated with songs about endless summer, cool surfing, hot chicks, and hot cars.
Lee Kine is the proud owner of a 1962 Chevy Bel Air resto mod sedan that began life with a humble 6-cylinder engine that undoubtedly served the needs of its owner when it was new. Lee always liked the 1962 Chevy models, enough to own a right-hand-drive model as a young driver in his birthplace of Australia.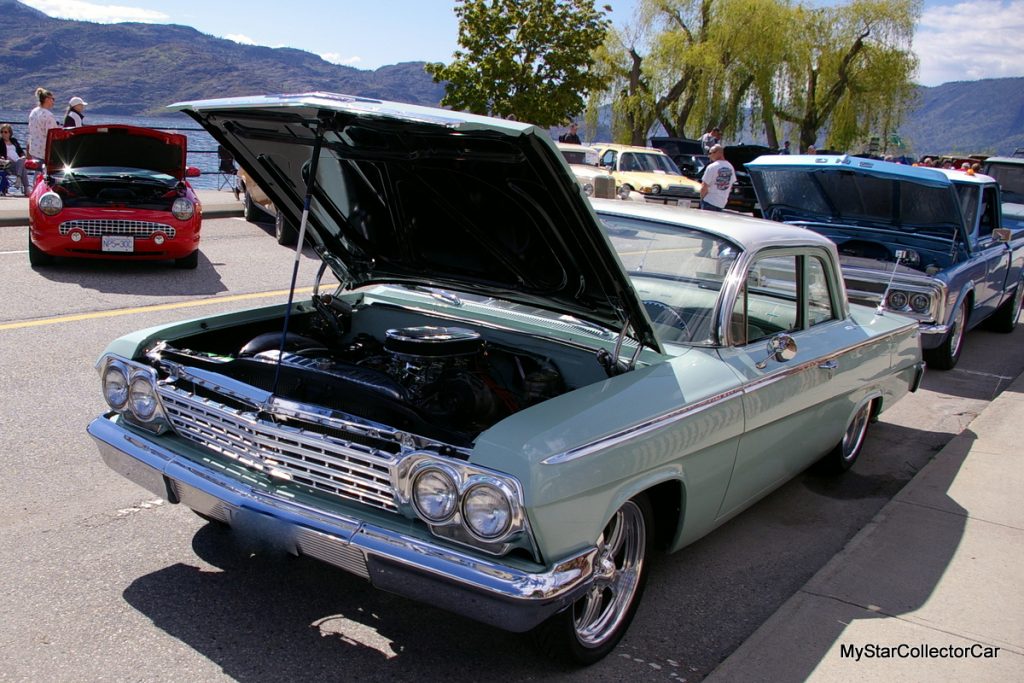 Lee's first car cemented his fondness for the 1962 Chevys and inspired his search for a replacement model when he began his new life in Canada. His search ended when he found his resto mod 1962 Chevy that was now equipped with the legendary 409 cubic inch big block made famous in song by the Beach Boys in '62.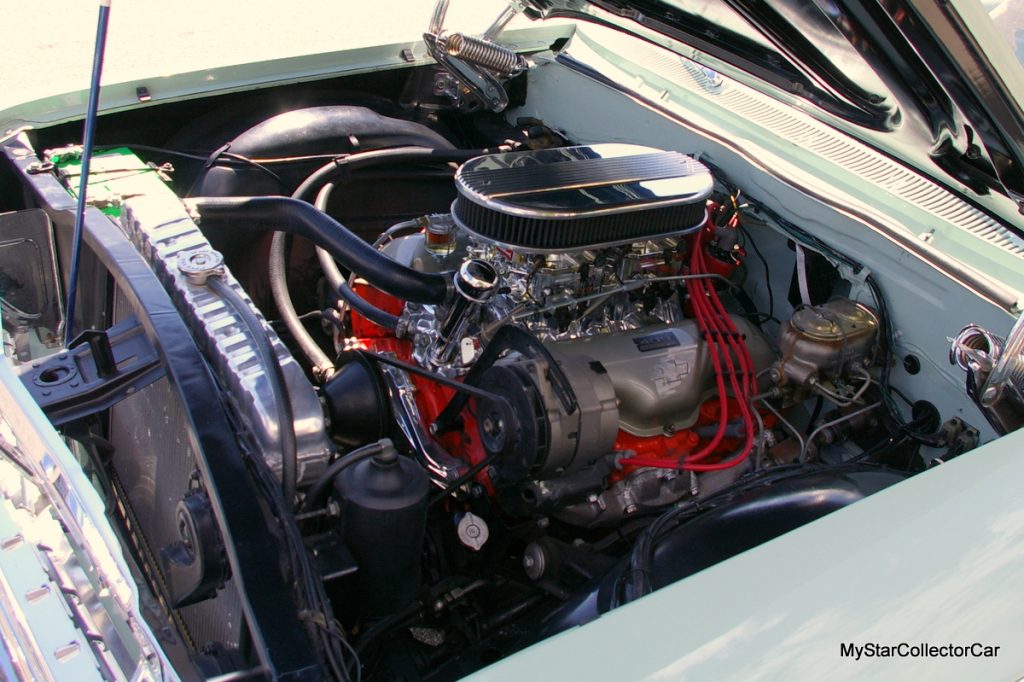 The period-correct engine swap really woke up Lee's Chevy, mainly because the engine was also equipped with a dual-quad (2 four-barrel carburetor) setup that got the most performance out of the 409.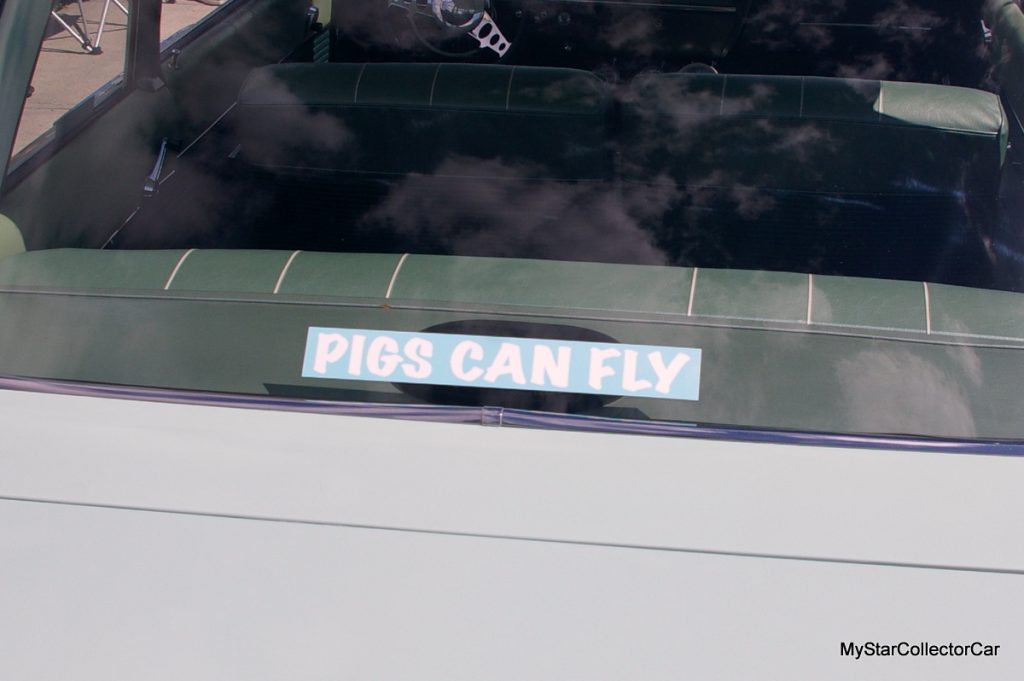 The '62 Chevy was also given other upgrades, including a front disc/rear drum brake system that can slow down the car on demand when the situation warrants it. The 60-year-old car now has seatbelts because safety is a big issue for Lee since he has a young family. He added, "My kids love it", so the seatbelts provide peace of mind whenever Lee's kids are in the car with him.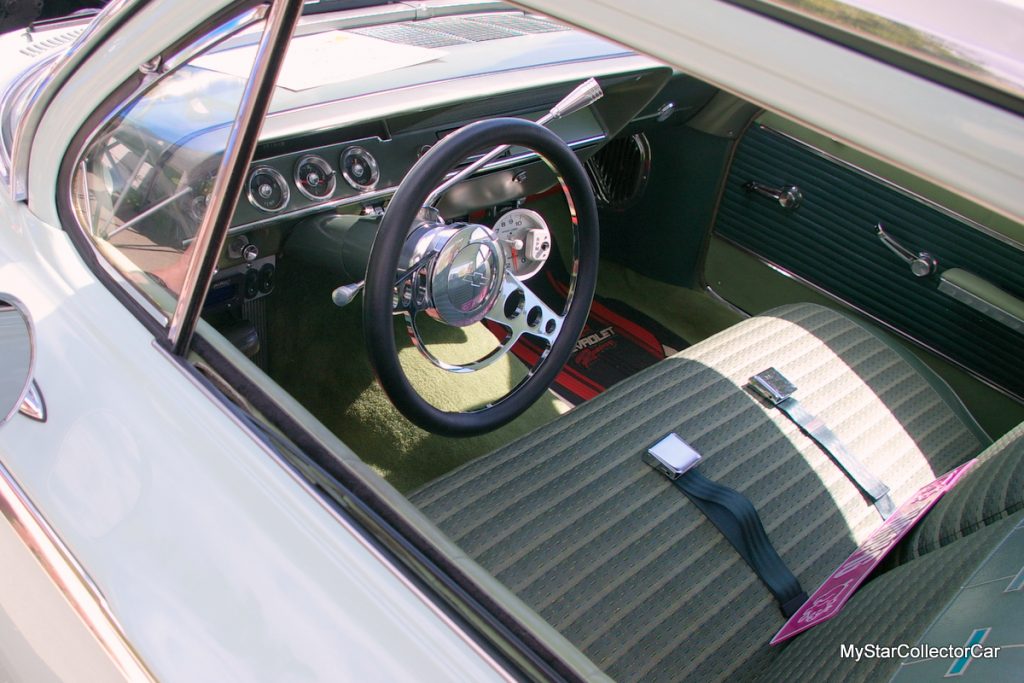 The family angle is emphasized in another way when onlookers notice the "For Andrew" decal on the Chevy's window. Lee explained that Andrew is his late uncle who played an important role in his search for another 1962 Chevy.
Lee mentioned how the Chevy's two-tone paint job "drew me to the car" and gets "plenty of compliments" from onlookers, particularly women. The color combination is a clean blend of familiar GM-style colors from 1962 and really works on the vintage Bel Air.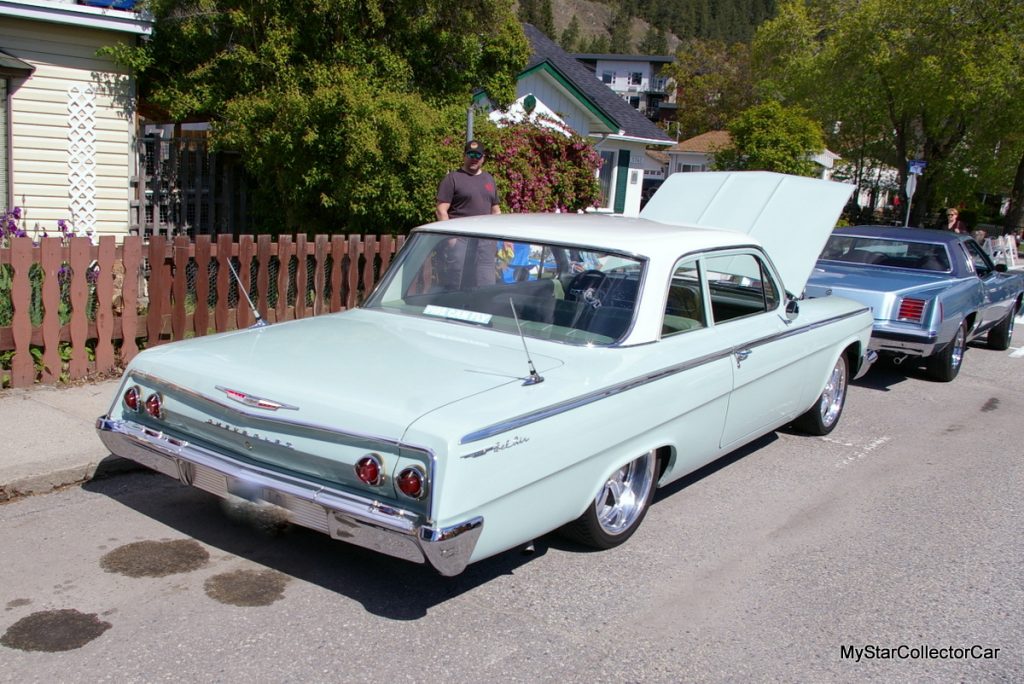 The chrome mag wheels also highlight the car's overall style, along with the 18s (low and wide tires) on the front and 20s (low and wider) aftermarket tires on the rear of the Chevy.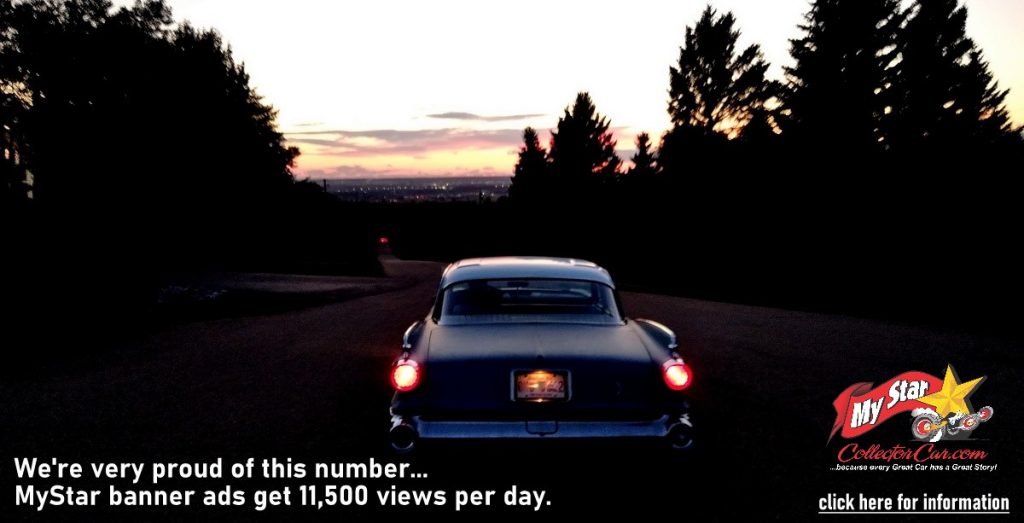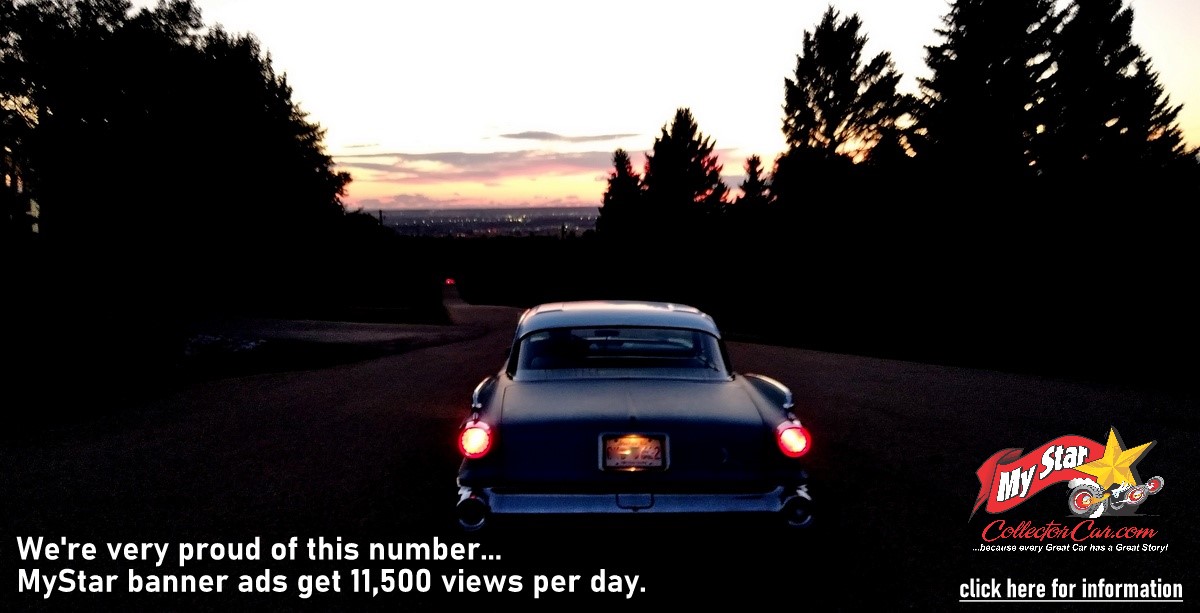 A 409 may be real fine in song, but its larger size meant more heat generation, a situation that resulted in vapor lock, a fuel starvation issue that results when liquid gasoline is heated into a vapor before it reaches the carb. The fact Lee's car has a dual quad setup likely complicated matters for fuel distribution, but the problem was solved by dual electric radiator fans that helped cool down the 409 to acceptable temperatures.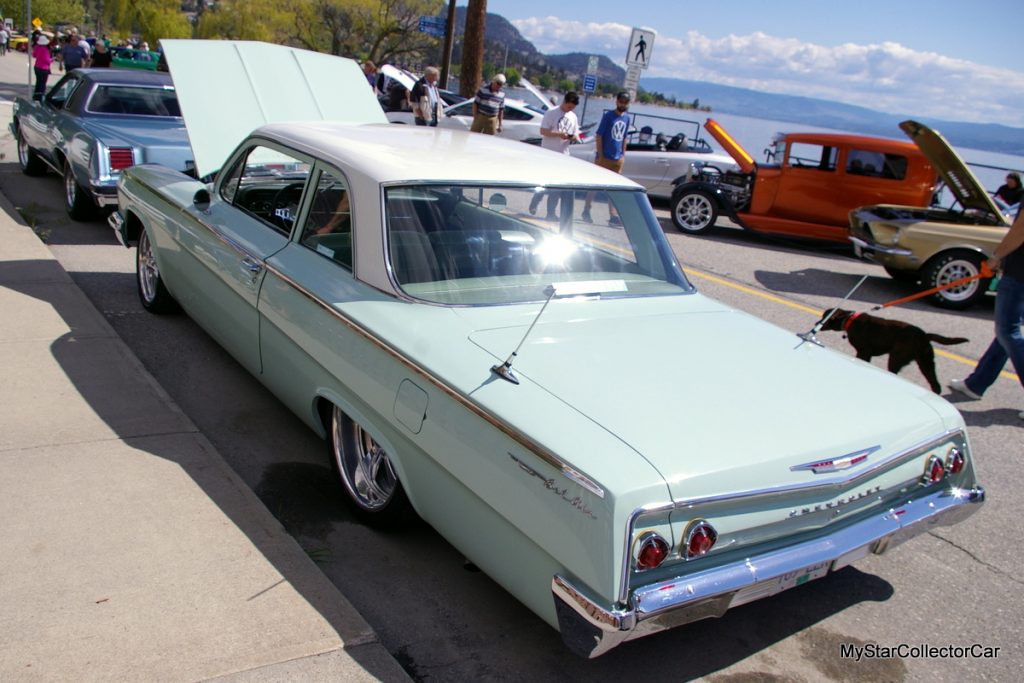 The car's interior was reupholstered with original style material and even has some of the factory components left in it.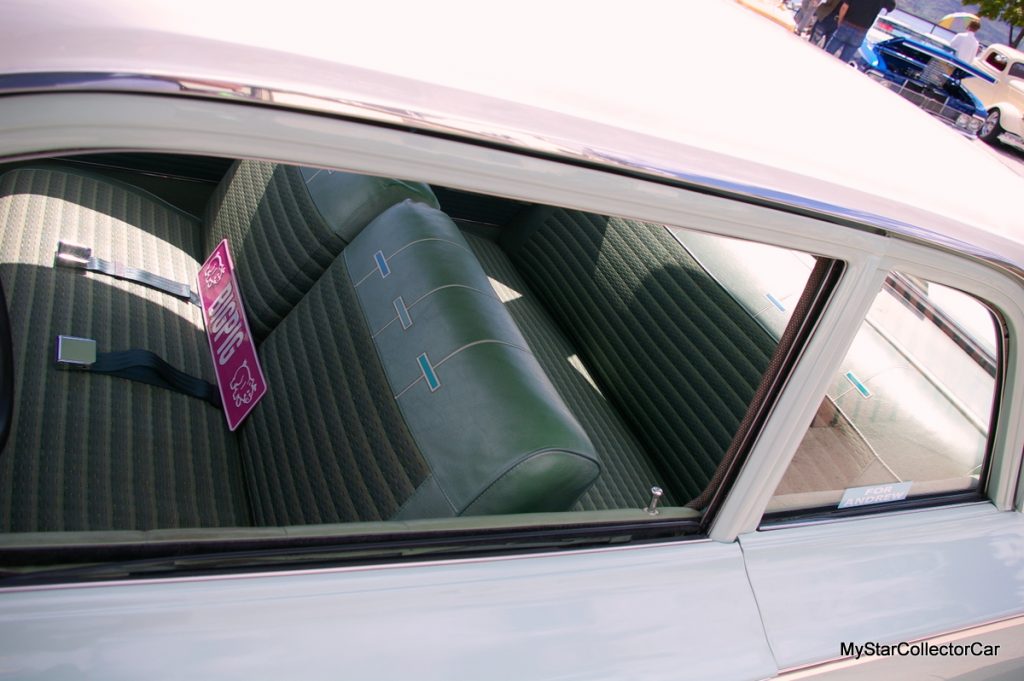 BY: Jim Sutherland
Jim Sutherland is a veteran automotive writer whose work has been published by many major print and online publications. The list includes Calgary Herald, The Truth About Cars, Red Deer Advocate, RPM Magazine, Edmonton Journal, Montreal Gazette, Windsor Star, Vancouver Province, and Post Media Wheels Section.