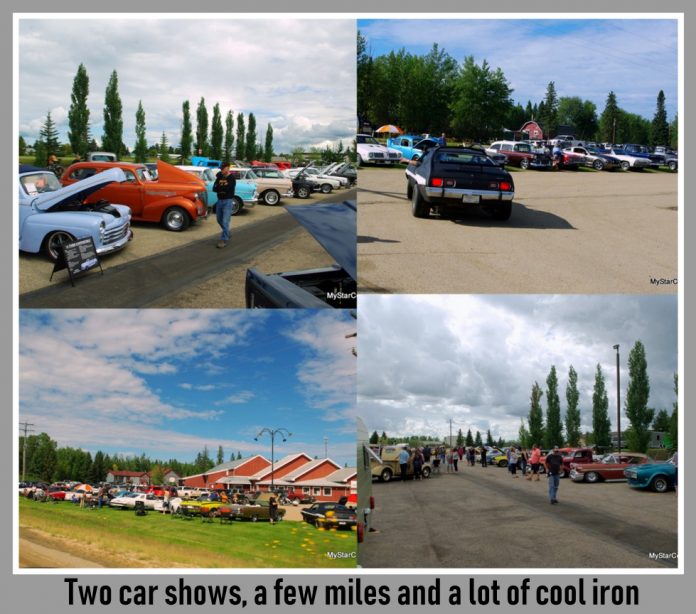 There is only one thing better than a Saturday car show and that angle is a two- car show Saturday.
This past weekend was one of those occasions when geography and good fortune strolled hand in hand for MyStarCollectorCar because we were able to attend two car shows in one day.
The first event took place at the Village of Pigeon Lake in Central Alberta. The little community has a hotel, restaurant, golf course, spa, and one of the most interesting annual car shows on the calendar. The event is not huge by car show standards, but it is attended by a variety of car guys and girls.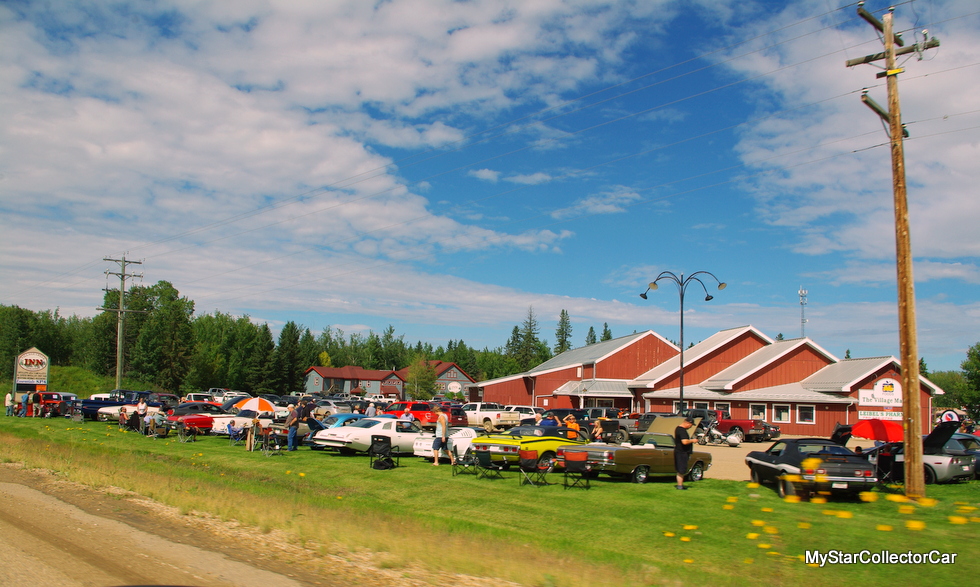 One of the more intriguing entries was a 1961 Jaguar MK II four-door sedan with a very dedicated female owner. She was part of a husband and wife team who brought two vehicles to the Village at Pigeon Lake show.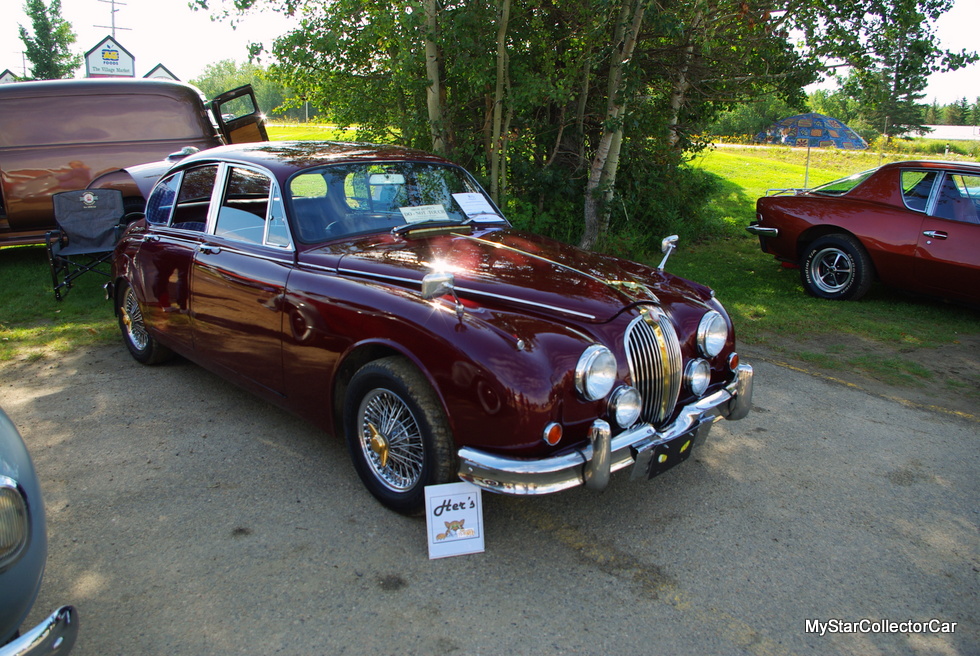 Her classy vintage Jag was bought for a variety of reasons—and those reasons will be revealed in a future MyStarCollectorCar article.
The other half of this car guy/car girl marriage equation was a 1939 Plymouth four-door sedan owned by the husband of the Jag owner. The '39 Plymouth was bought by the current owner with an understanding that he would honor certain conditions of the sales agreement.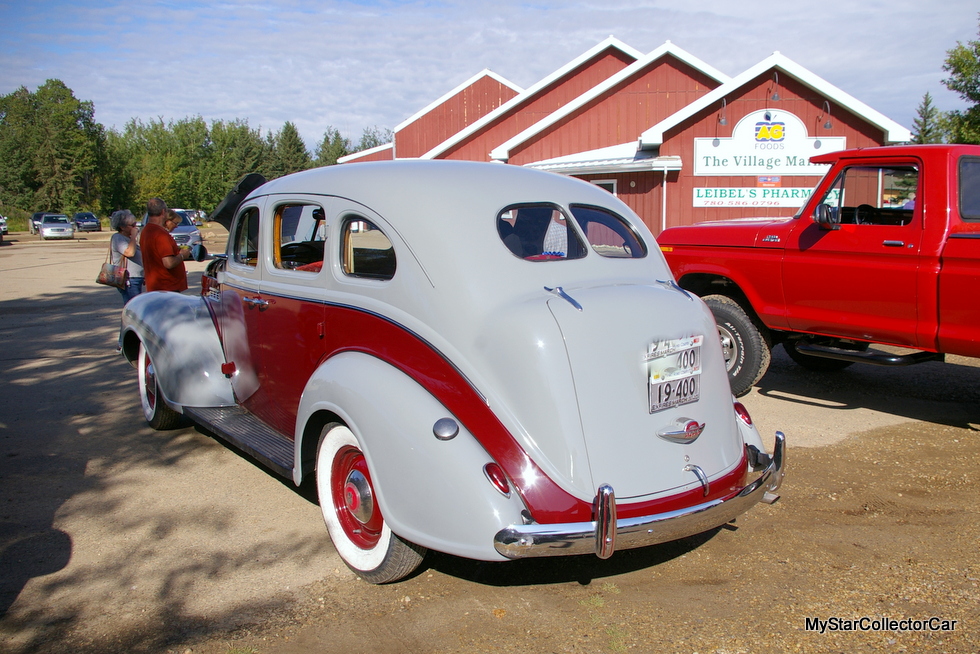 MyStarCollectorCar will explain the what, how and why he chose to keep his end of the bargain in a future story.
The Village at Pigeon Lake car show also had a rare 1968 Dodge Monaco 500 convertible owned by a car guy who wanted to buy a vehicle that was built during the impressionable teenager phase of his life.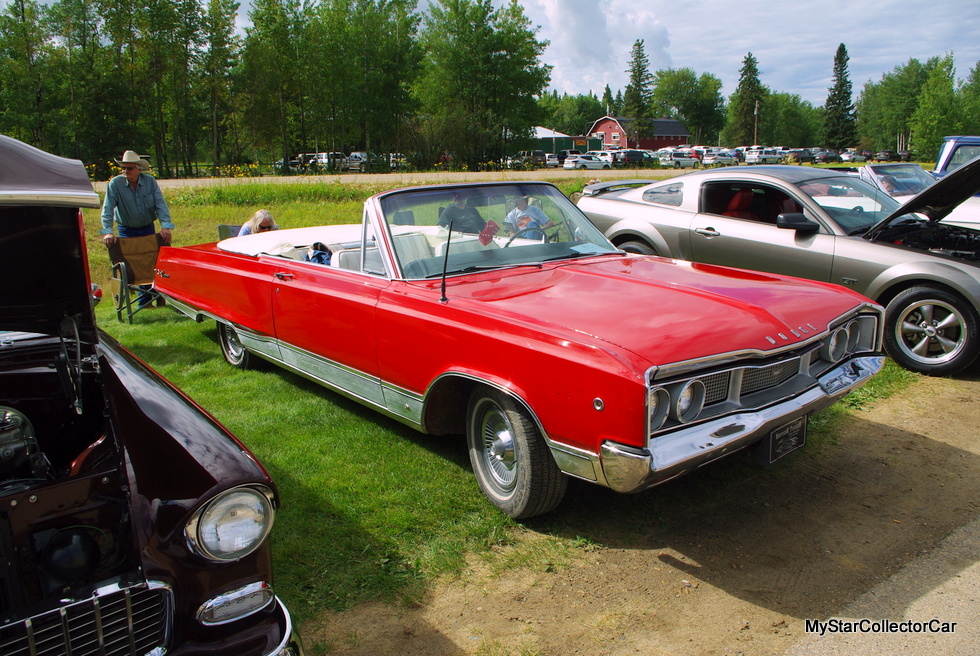 Mission accomplished on this front and MyStarCollectorCar will discuss the past, present and future of this stylish Mopar in an upcoming piece.
A 1956 Studebaker two-door coupe had a long history with its current owner and has undergone a serious attitude change under his watch.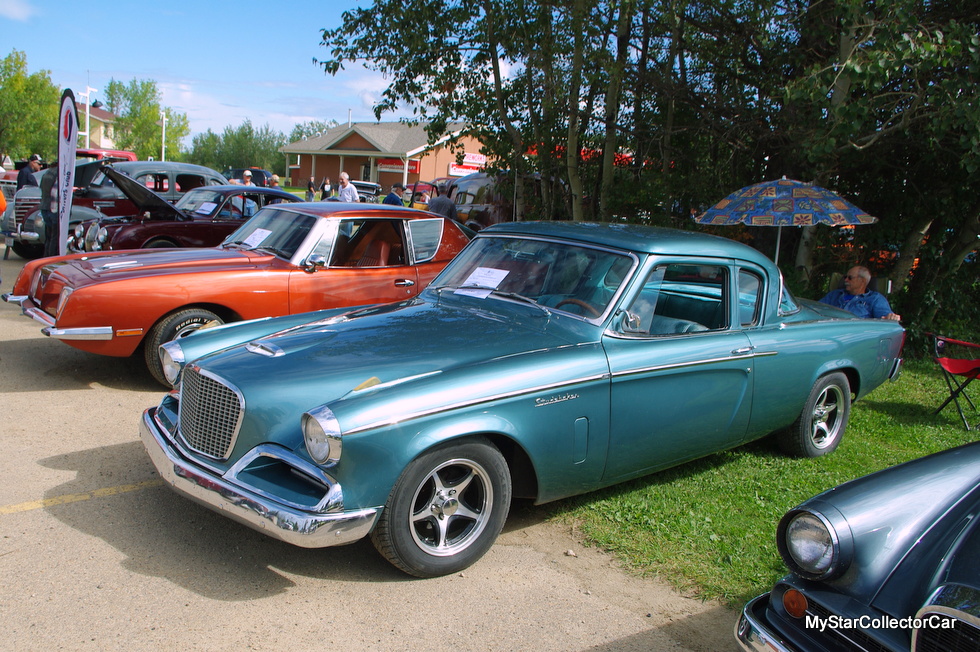 MyStarCollectorCar will deliver all of the details about this very cool Studey in a future article.

The final vehicle on the Village at Pigeon Lake leg of our car show double header day was a 1938 Chevy pickup truck that went through a major resto mod transformation with its current owner who knew the former owner very well because the man was his father.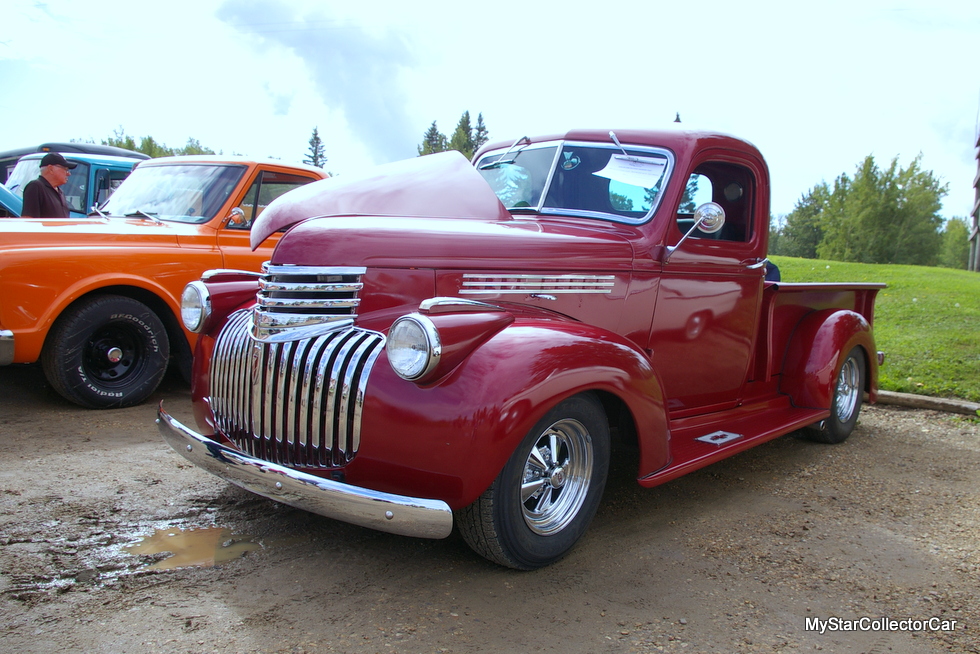 MyStarCollectorCar was able to unearth the long history of the '38 Chevy with its owner's family for a future article.
The car show double-header continued in Rimbey, Alberta with the Rock'n Rimbey event.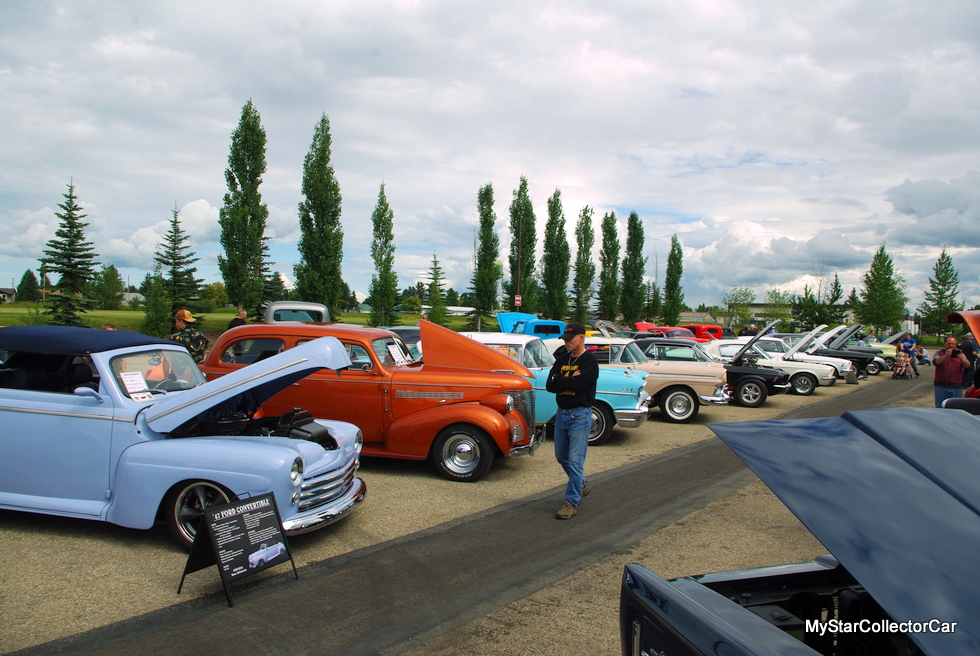 Rimbey is only about 40 minutes from the Village at Pigeon Lake resort community and the highway travels through one of the nicer parkland regions in Central Alberta.
The first vehicle that grabbed our attention was a Ford F-1 resto mod pickup because it was not slammed to the pavement during the custom build process. The very cool truck also had a lively Ford small block in it because the Ford pickup's owner was a dyed-in-the-wool Blue Oval guy.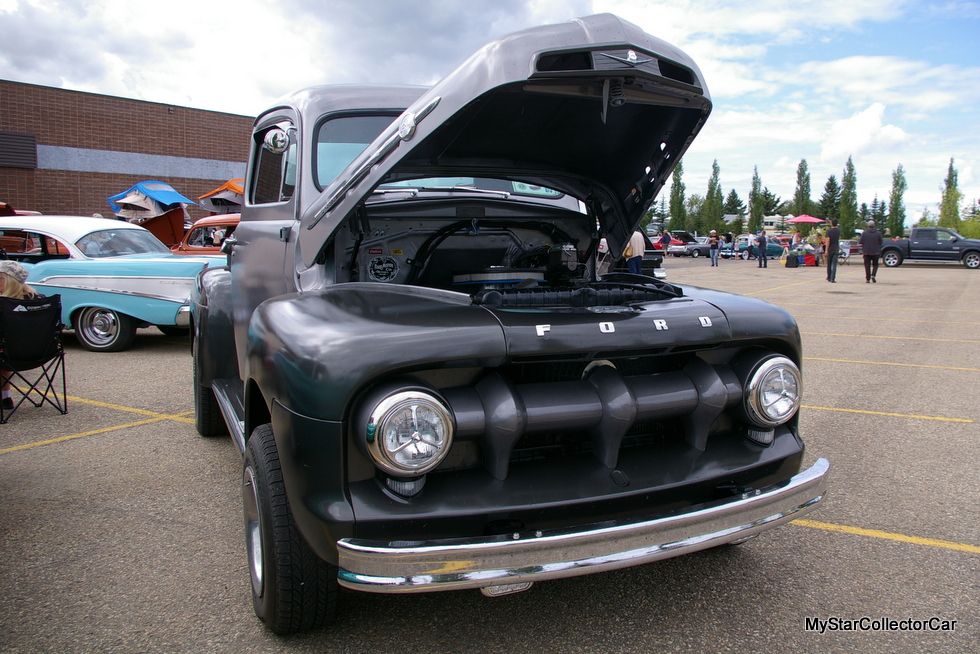 There was a great history behind this build and MyStarCollectorCar was able to gather all of the details from its entertaining owner for a future story.
The Rock'n Rimbey show also had a very compelling father/daughter story about a 1968 Camaro that has been with this family since Day One.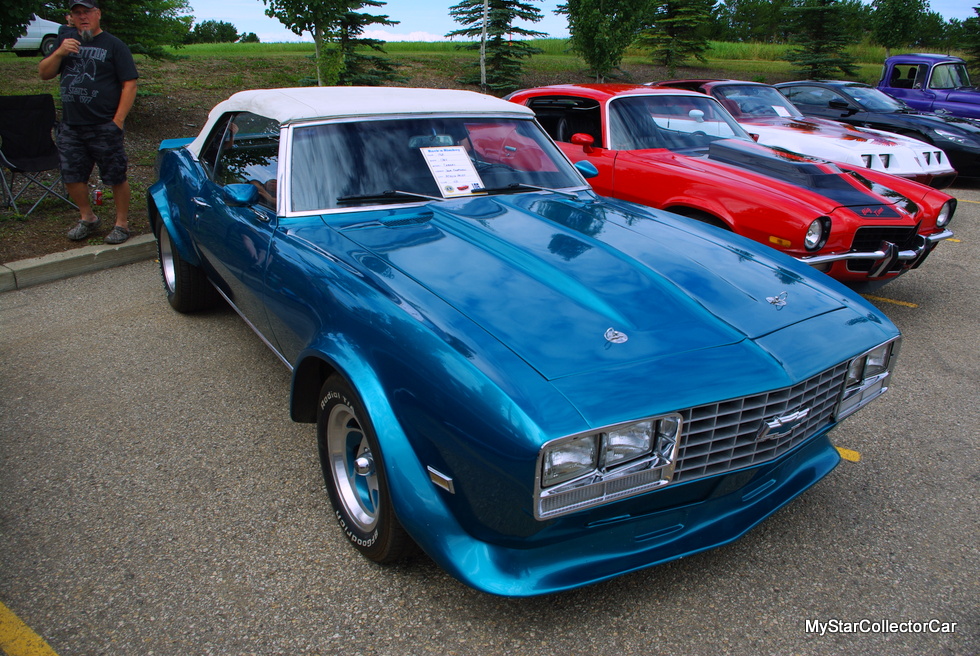 The details about this customized Camaro will be revealed in a future MyStarCollectorCar piece.
The final guest star at the Rock'n Rimbey show was a 1966 Plymouth Barracuda that was a survivor car in every sense of the term. The current owner is only the second owner of this stylish first generation pony car and he provided its entire history to MyStarCollectorCar for a future article.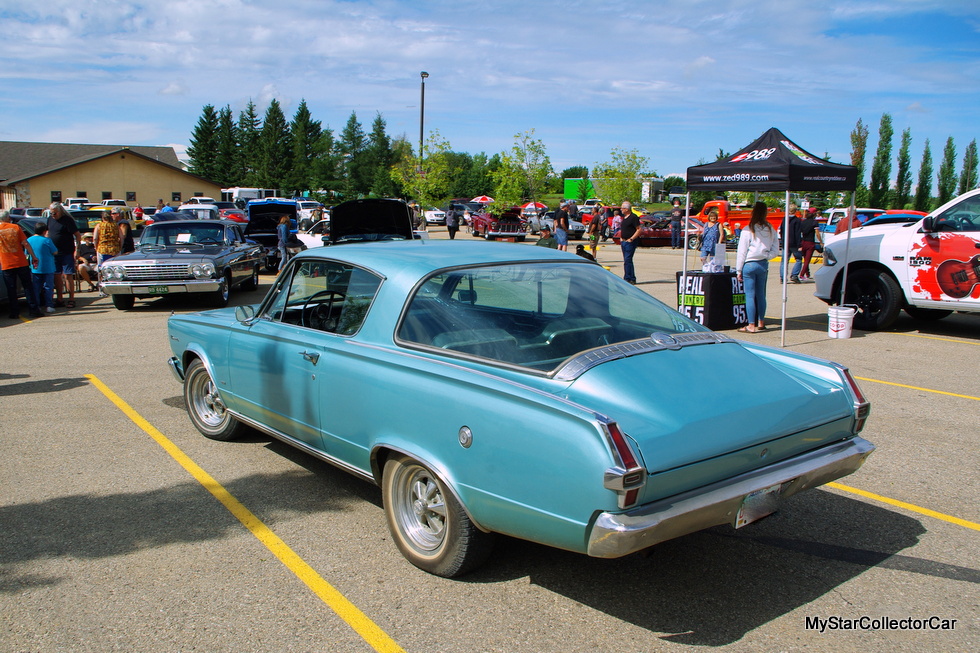 It does not get better than a double-header car show day FOR us here at MyStarCollectorCar. we would like to thank both Rimbey and the Village at Pigeon Lake for two excellent events–and the fact the two communities are only about 30 miles (50 kilometers) from each other.   
BY: Jim Sutherland
Jim Sutherland is a veteran automotive writer whose work has been published by many major print and online publications. The list includes Calgary Herald, The Truth About Cars, Red Deer Advocate, RPM Magazine, Edmonton Journal, Montreal Gazette, Windsor Star, Vancouver Province, and Post Media Wheels Section.