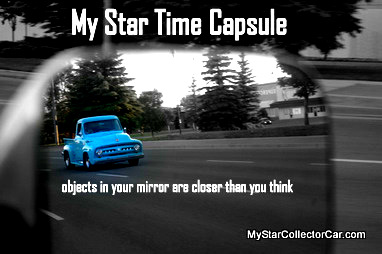 This ad has some guy in a genuine 100% doofus cowboy hat.
The only guy who looked good in that kind of hat was Hoss Cartwright from the Ponderosa ranch.
The ad also has a wild 1973 Plymouth Duster with a Petty Racing heritage to capture your attention.
In the foreground is a very stylish wheel and period Goodyear Polyglas raised white letter tire.
But what really caught our attention was the vintage 1973 hottie sitting on the bale beside the doofus in the Hoss Cartwright cowboy hat. All other components of this ad photo were simply the visual equivalent of white noise-we barely noticed them.
It turns out that they were selling the wheel angle in the ad.
Jim Sutherland

More observations and opinions at–https://www.mystarcollectorcar.com/