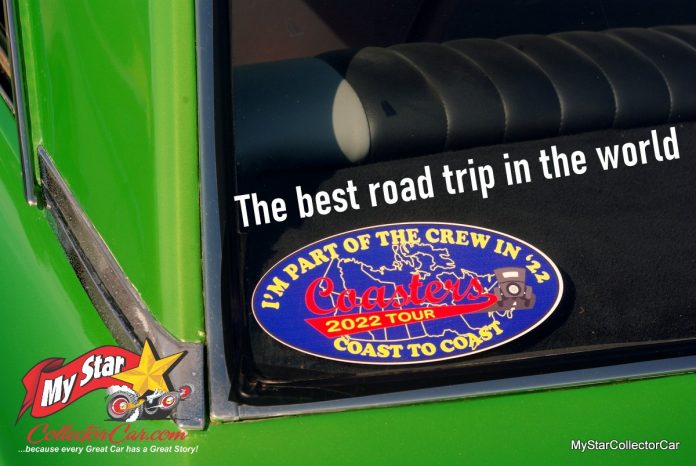 Canada celebrated its 100th birthday as a sovereign nation in 1967 and prompted a group of adventurous Canucks to take to the road for a cruise that extended from coast to coast and ended up in Montreal for Expo '67.
Initially, the cross-country Coasters tour took place every 10 years, but the event was shortened to 7 years in 2017 to coincide with the 50th anniversary of the original Coasters trip, and now takes place every 5 years to accommodate as many former participants as possible, given the passage of time.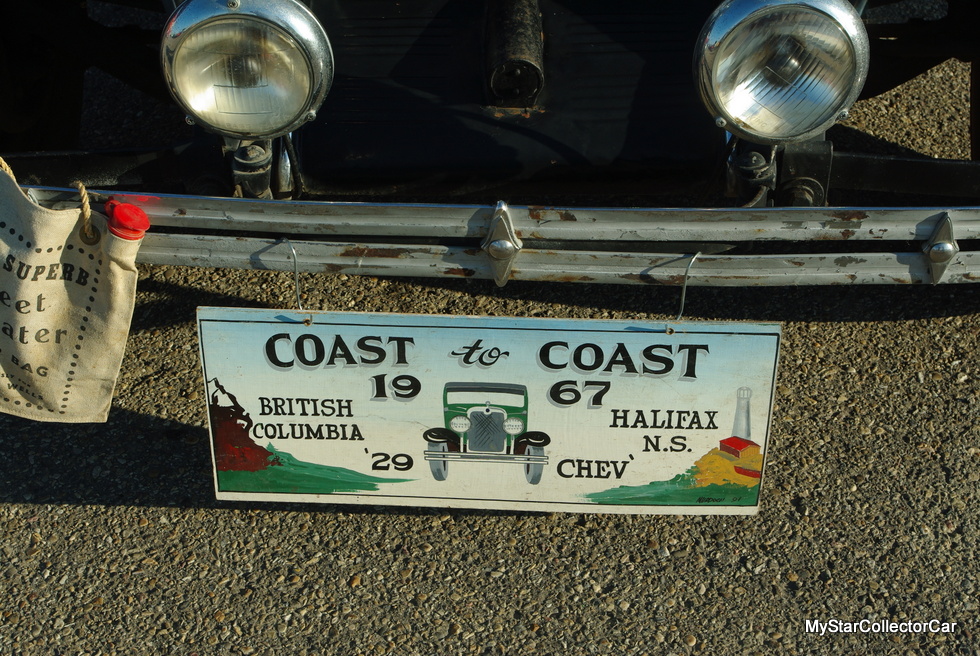 Fraser and Dorothy Field have been the main organizers for numerous Coasters tours, including this year's event, so they are keenly aware of the enormous organizational challenges behind a giant cruise of this magnitude. The route and itinerary are critical components of each Coasters road trips and require years of planning to ensure the road adventure is trouble-free, given the fact every participant's vehicle must be at least 25 years old.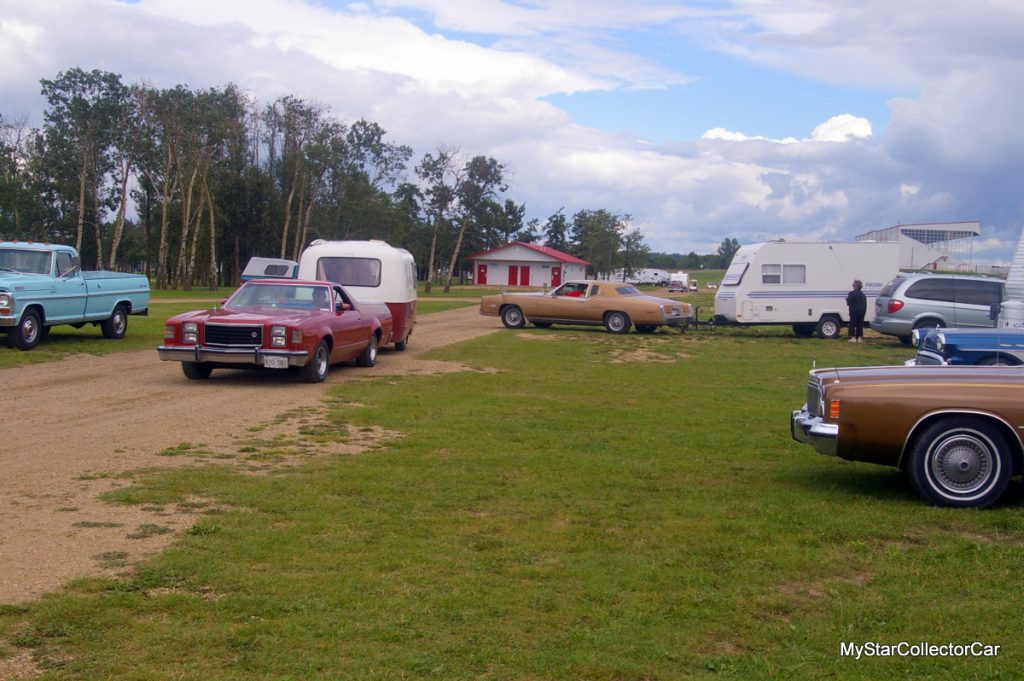 MyStarCollectorCar connected with these fearless road warriors in Stettler, Alberta Canada, a small prairie town that really rolled out the welcome mat for their visitors. For the record, even the mayor of Stettler is a car guy, so the community was an excellent fit for the Coasters during their 3-day stay in Stettler.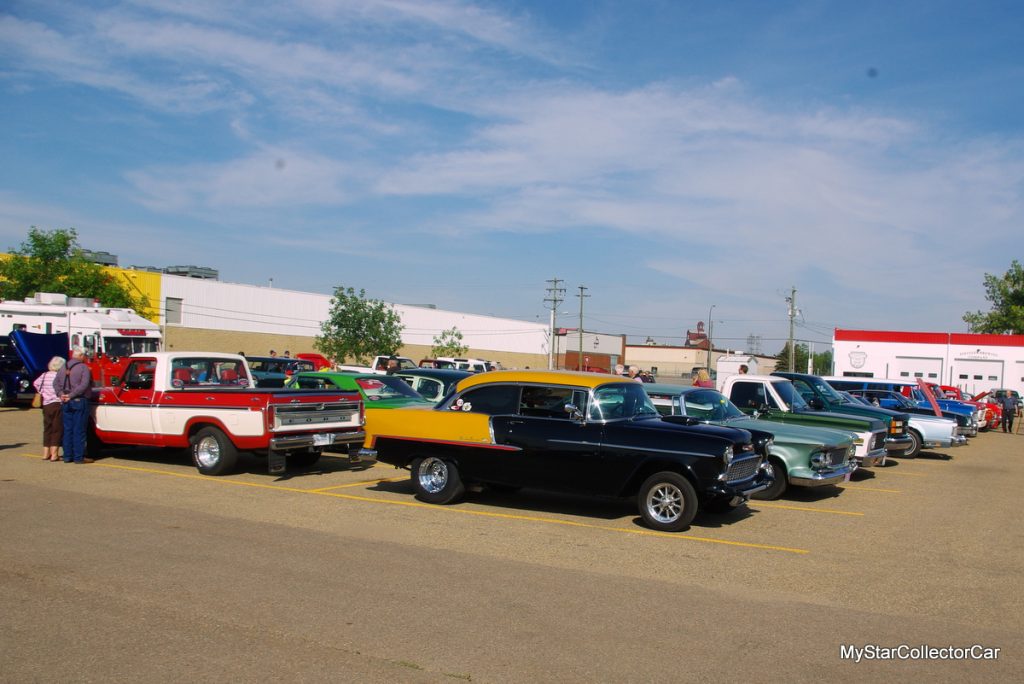 The Coasters were also welcomed by members of various car clubs from Central Alberta, including the Ponoka Piston Poppers, a very active vintage vehicle club from Ponoka, Alberta Canada. The Piston Poppers also took care of a pig roast that was part of the itinerary for the Coasters during their layover in Stettler.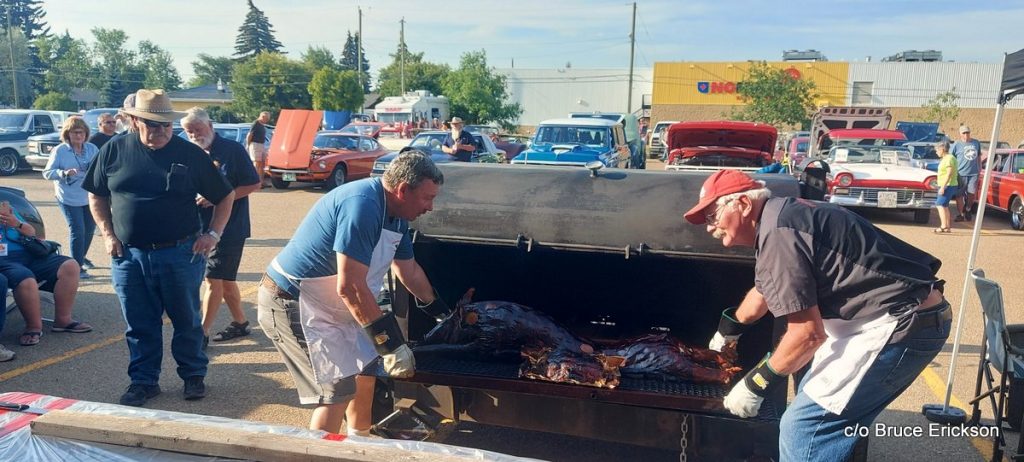 The Coasters were very pleased with the warm hospitality they found in Stettler and will remember their visit to the friendly Alberta town as one of the highlights of the entire tour.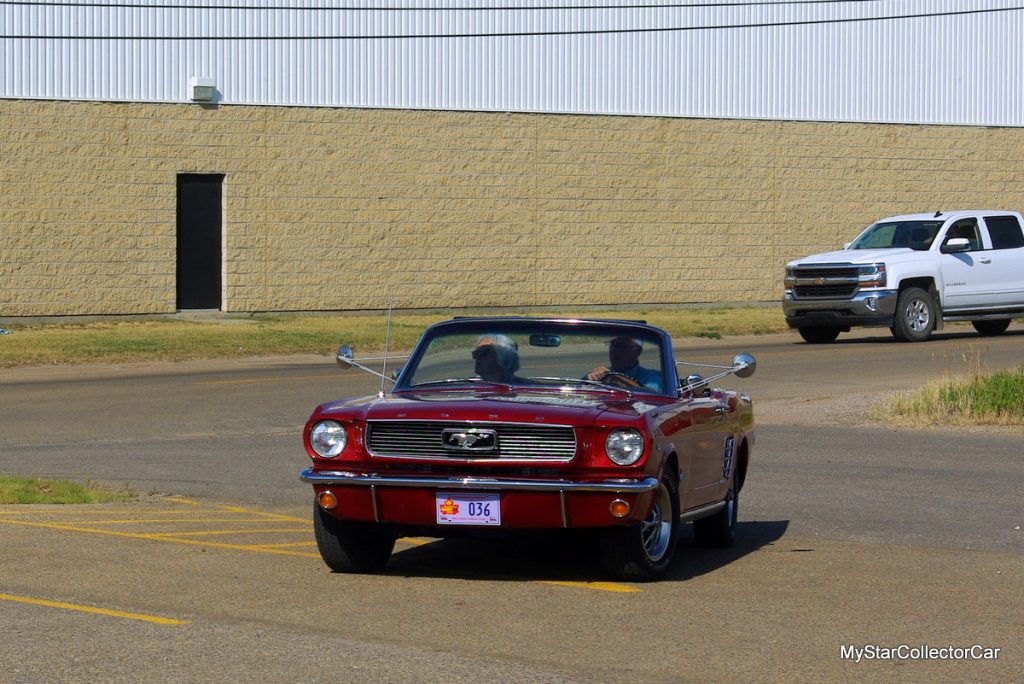 Every participant in the tour had an amazing story to tell, given the nature of their long journey behind the wheel of vintage rides, so MyStarCollectorCar faced a challenge because none of the vehicles were trailer queens and were driven the entire distance. That is always a foundation for a great story in our world.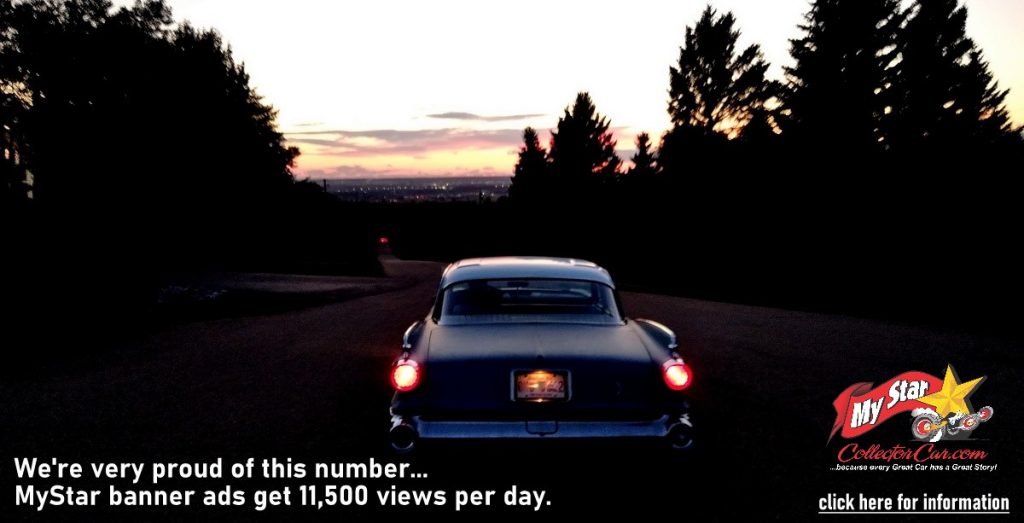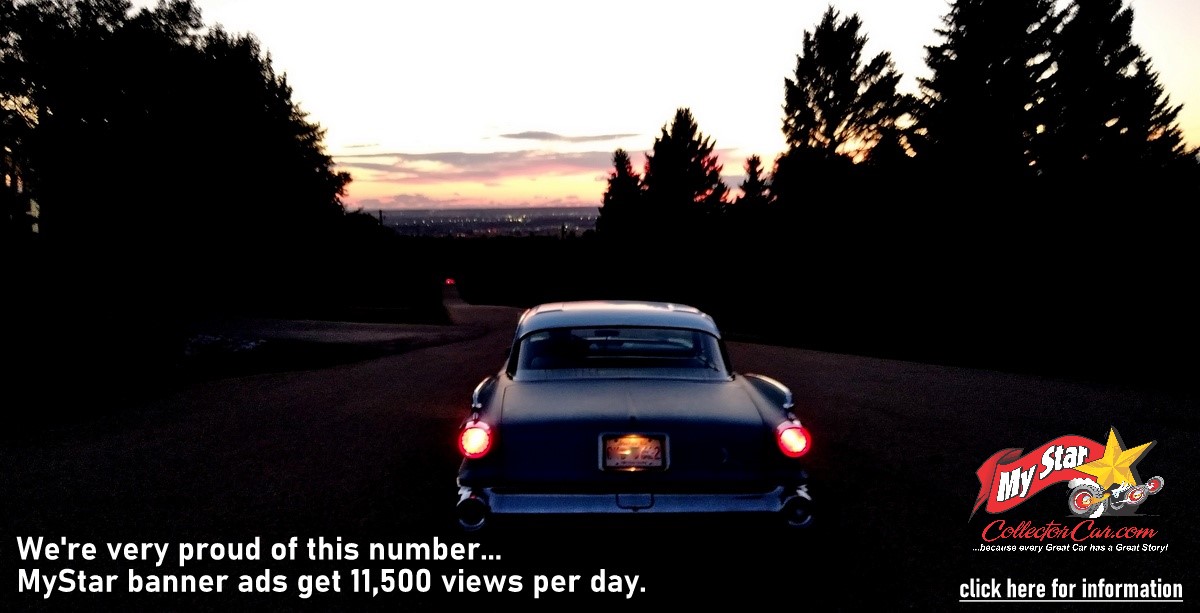 A generous supply of stories is available from every Coasters tour and 2022 is MyStarCollectorCar's third encounter with these superstar road adventurers (2010 and 2017 were our earlier ones), so we gathered some future articles for our readers.
It was difficult to ignore a 1969 Ford F-350 resto mod that began life as an ambulance and is now a very comfortable RV.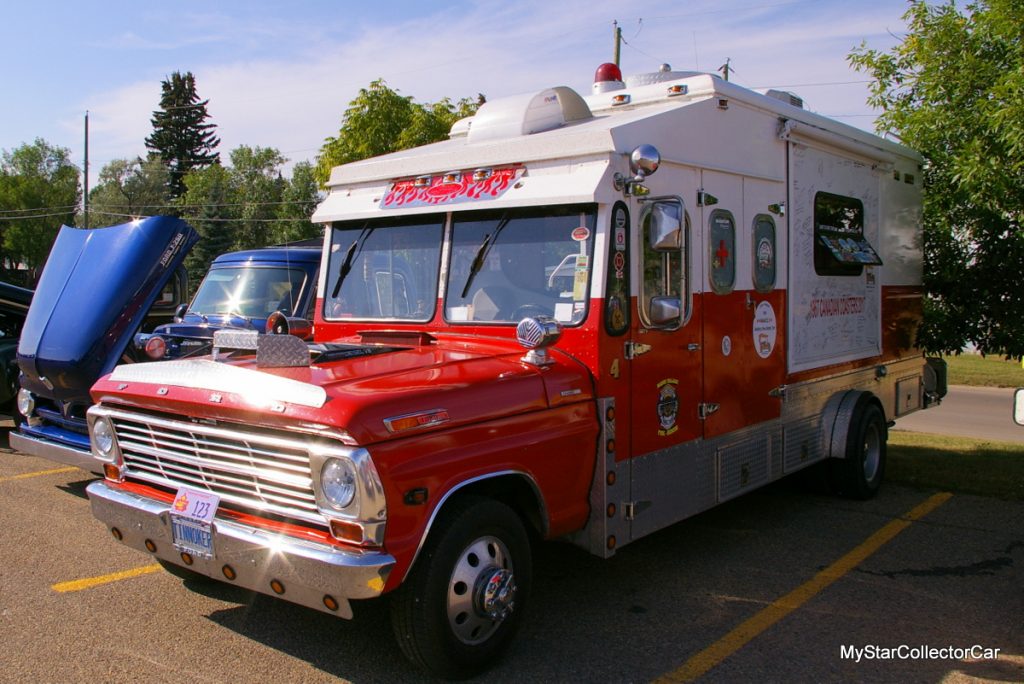 The entire process behind this creative and remarkable build will be revealed in a future MyStarCollectorCar feature story.
A 1955 Chevy two-door post was a gasser tribute resto mod but was built with a nod to the 21st century in terms of technology.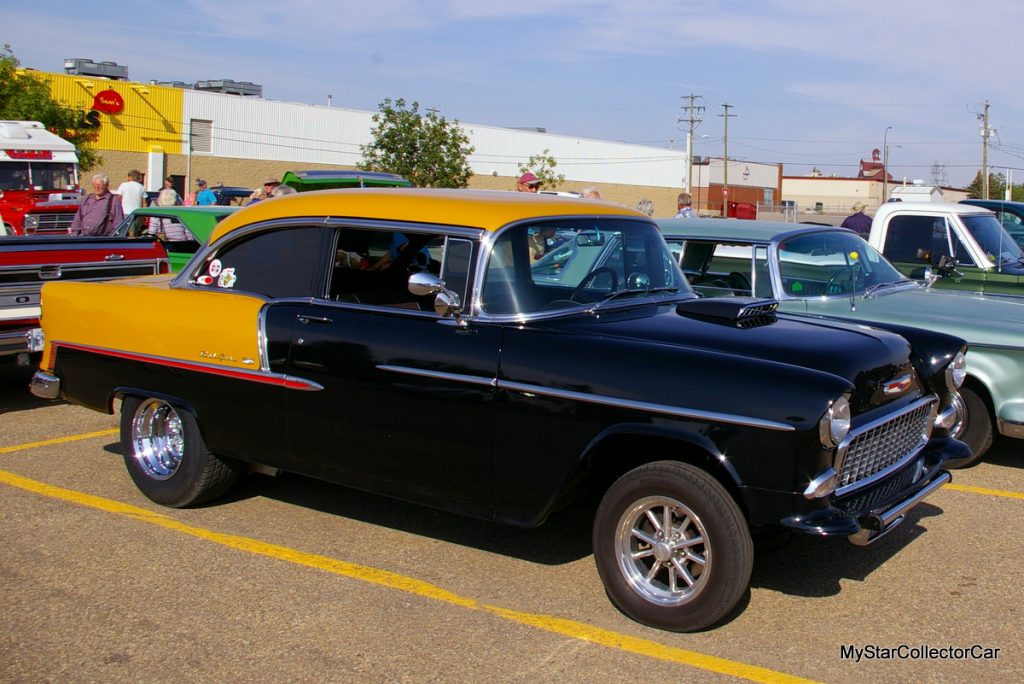 Marrying old school cool with today's automotive advancements is not an easy task, but the '55 Chevy's owner was able to pull it off and tackle a long road trip in it with the Coasters. Find out how in a future MyStarCollectorCar article.
The owner of a 1954 Cadillac two-door hardtop took another direction with his car because his Caddy was a bone-stock ride with every available factory whistle and buzzer on it.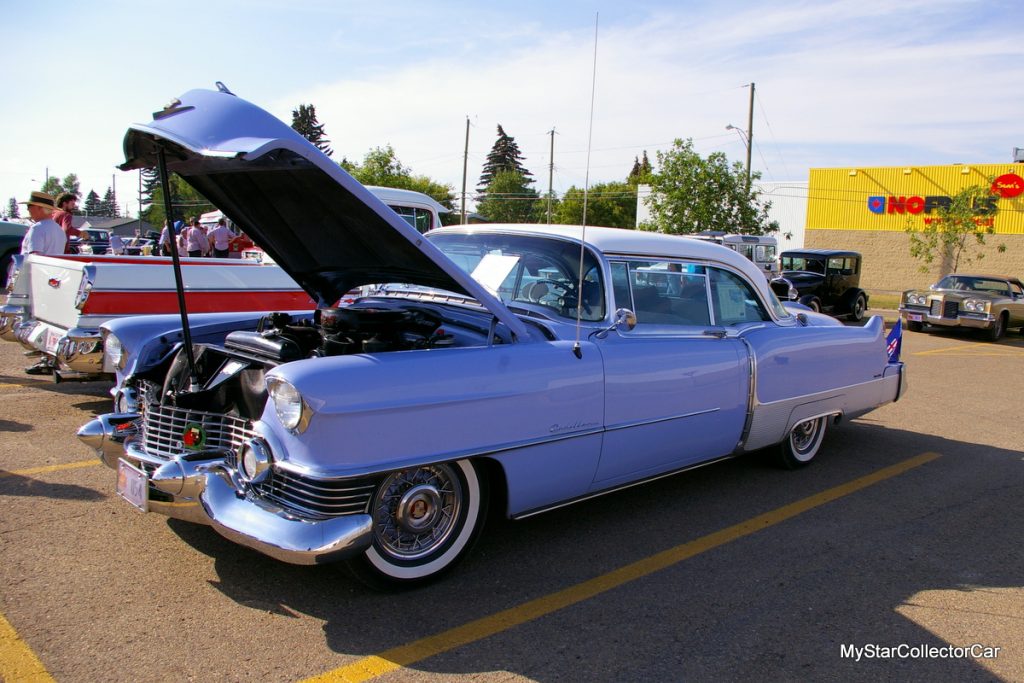 The car has a long option list, along with a great back story, one that will be revealed to our readers in a future MyStarCollectorCar piece.
It was difficult to ignore a 1948 Chrysler New Yorker four-door sedan with a large load on its roof rack and a young owner standing on the car's fender.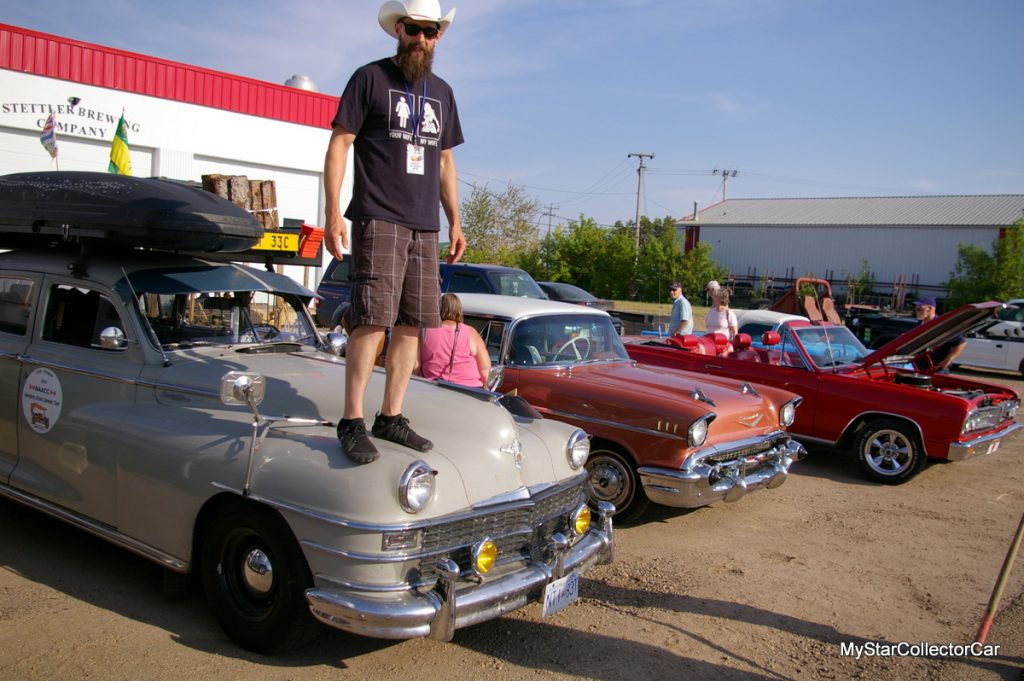 The car still has its original engine and transmission but has been on very long road trips with its current owner and his family. Look for the vintage New Yorker's complete story in a future MyStarCollectorCar article.
A 1967 Mercury truck was also a part of the Coasters crew, and its owner had an excellent story to tell about the Canadian-only pickup's history with him.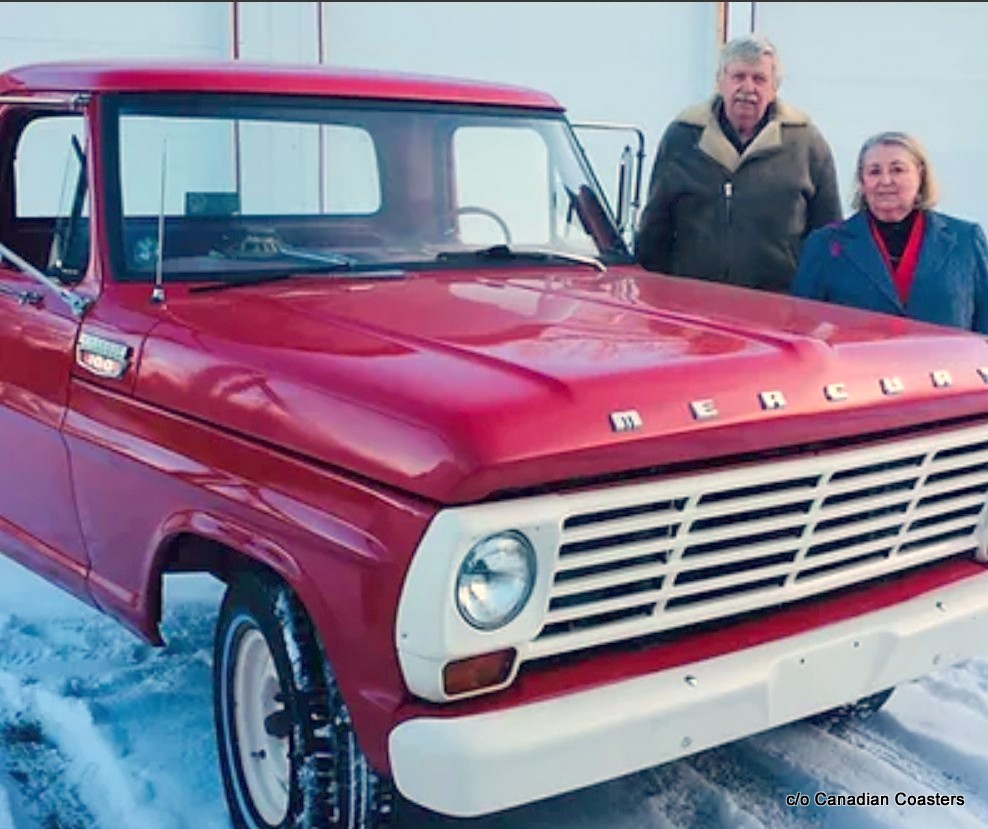 The Merc's owner was a talented hands-on car guy who built the truck in time to take a long road trip with the Coasters. Learn about this remarkable Canuck truck in a future MyStarCollectorCar piece.
Coasters organizers Fraser and Dorothy Field used a backup vehicle (a 1962 Imperial) for the long cross-Canada road trip.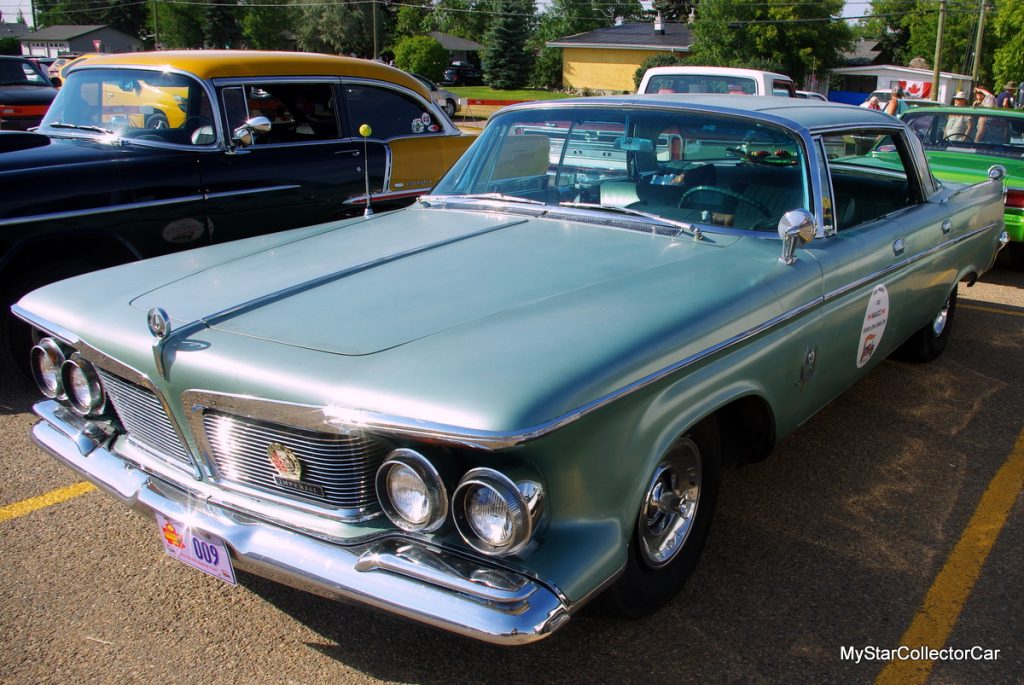 Their big Mopar pulled a vintage Airstream trailer and was able to handle the extra load with relative ease. Learn why the stylish Imperial was pressed into service as a long hauler in a future MyStarCollectorCar article.
The final addition to our Coasters list is a large 1949 Chevy resto-mod truck.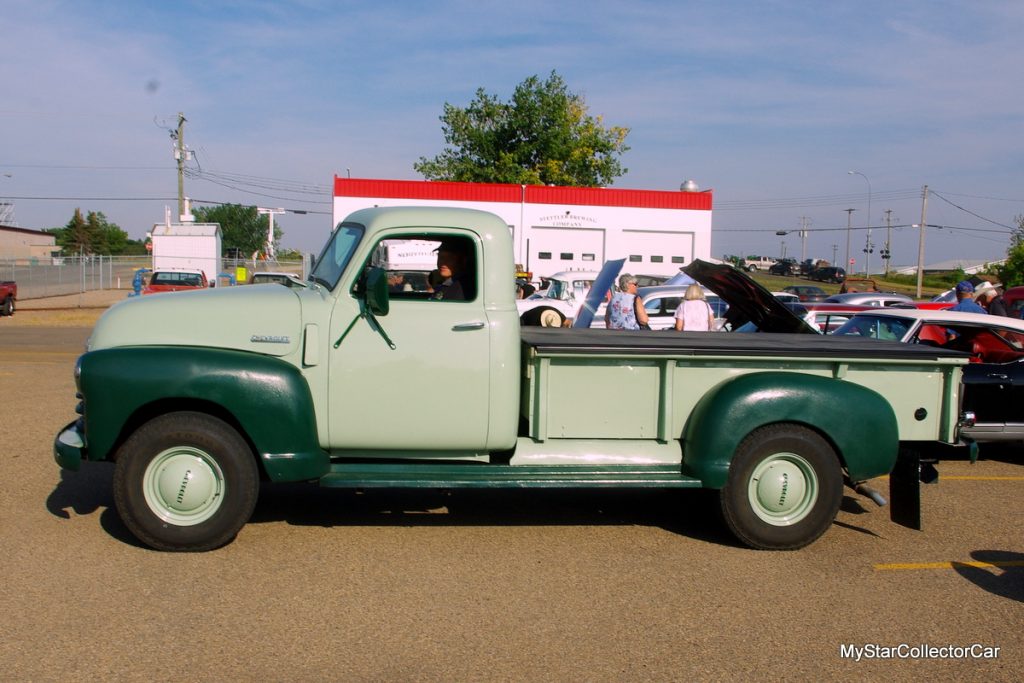 The truck's build history included plenty of old school car guy creativity and a boatload of talent to get the 73-year-old pickup ready for the long cross-Canada road trip. MyStarCollectorCar readers will get the truck's full story in a future piece.
MyStarCollectorCar has nothing but admiration for the road warriors who tackled the challenge of an extended road trip across a large country like Canada.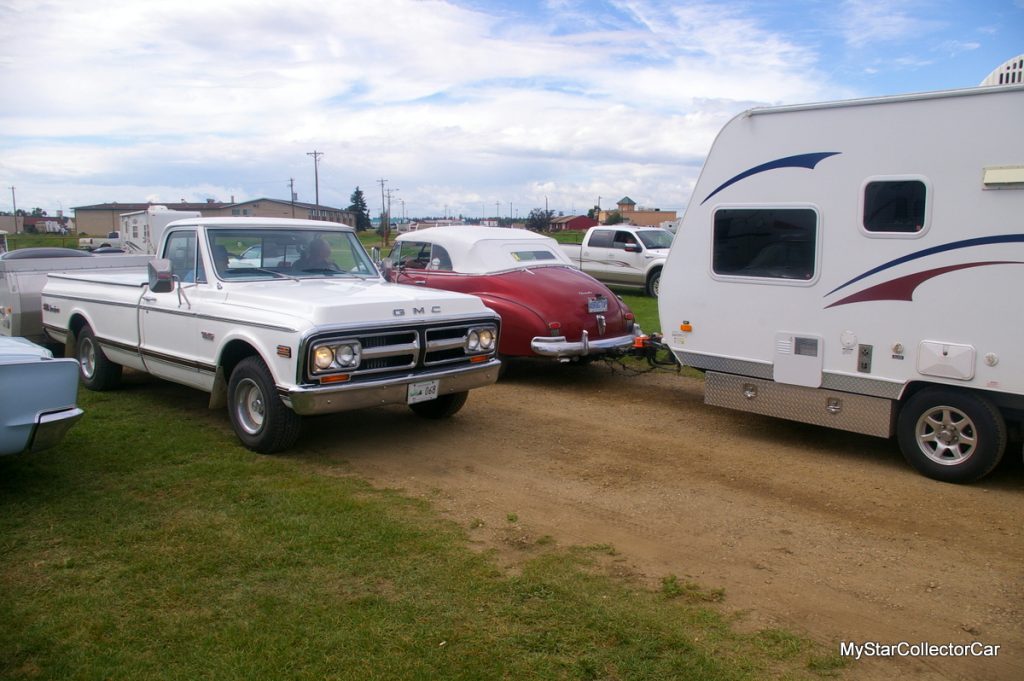 BY: Jim Sutherland
Jim Sutherland is a veteran automotive writer whose work has been published by many major print and online publications. The list includes Calgary Herald, The Truth About Cars, Red Deer Advocate, RPM Magazine, Edmonton Journal, Montreal Gazette, Windsor Star, Vancouver Province, and Post Media Wheels Section.