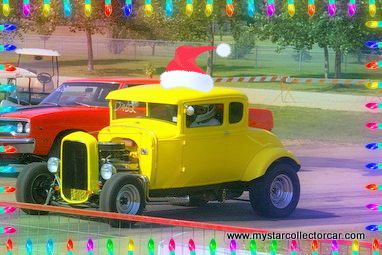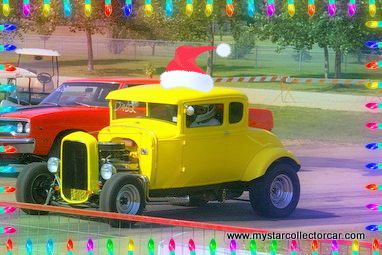 'American Graffiti' is one of those must-see movies for anybody who really cares about movies.
It captured the heart and soul of a night on the town for a group of teenagers.
'It was about hormones, life decisions and cars, in no particular order-and a classic hot rod…'
The movie was set in 1962 and it followed the misadventures of a group of friends that were about to embark on life after high school. 'American Graffiti' hit the theaters in 1973, a mere 11 years after the movie plot's time frame. But it seemed like a lifetime ago when it was put in the context of the turbulent 60s.
1962 was a time before the Kennedy and King assassinations, protests, riots and a host of problems that divided a country. 1962 was about cars and girls, and 'American Graffiti' captured the moment very well.
Car guys flocked to this movie. One of the big reasons was the bright yellow 1932 Ford driven by John Milner.
The Milner character (played so incredibly well by actor Paul Le Mat) was a car guy's hero. Milner knew how to get the most out of his engine-plus he knew how to drive.
The street race between Milner and the tough '55 Chevy was every car guy's dream match. And George Lucas had the good sense to set up the final match with the earlier preliminary round.
The ultimate showdown left the Milner character with many doubts about his car. Most car guys realize that there will always be a challenger to a fast car, and Milner was no exception. For the theater audience, there was really no clearly defined winner in the final race, but one thing is certain: Milner's car had been pushed to its limits for the first time. It was a realistic but sad moment in the movie, but it happens to every car.
However, the bright yellow '32 Deuce became an instant legend among car guys. Few if any of us would turn down an opportunity to own the Milner car. The biggest surprise was that the movie car was tough to sell after it was used in 'American Graffiti'.
There would be a much different story in 2010 if the car went to an auction.
The car we used in the photos is a local tribute car to the Milner original. The year is not the same as the original, but the look is very close.
So close that it has been signed by Paul Le Mat himself, and that is a big endorsement. Merry Christmas.
Jim Sutherland @mystarcollectorcar.com
COMMENTS
DENNIS:"The coupe was cool but as a member of the "class of 63", then the Air Force of 1964 and Viet Nam, class of 66,  the rest of the movie was, well ……..'Hollywood'