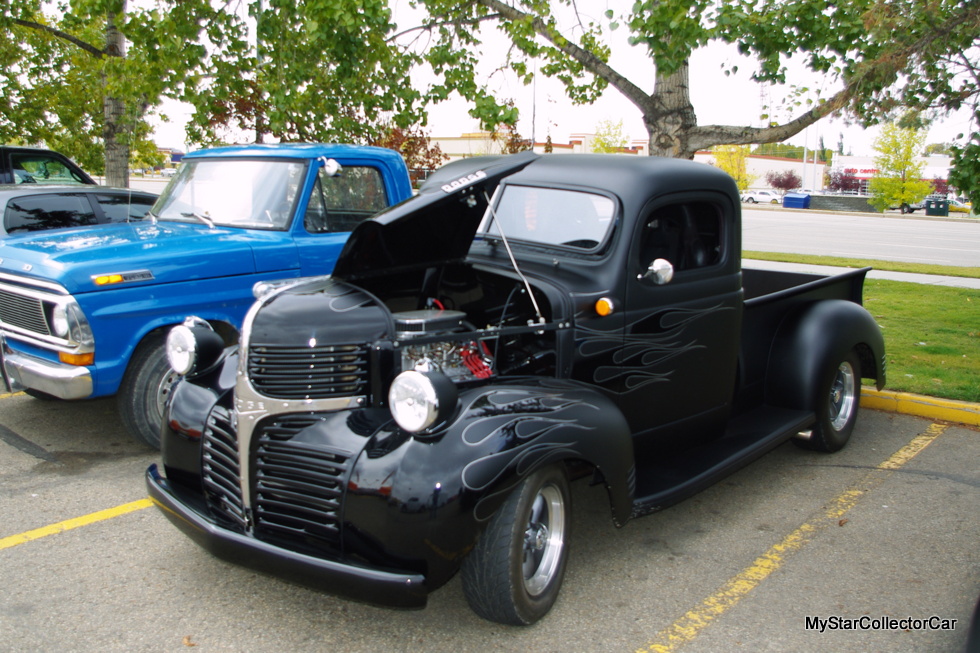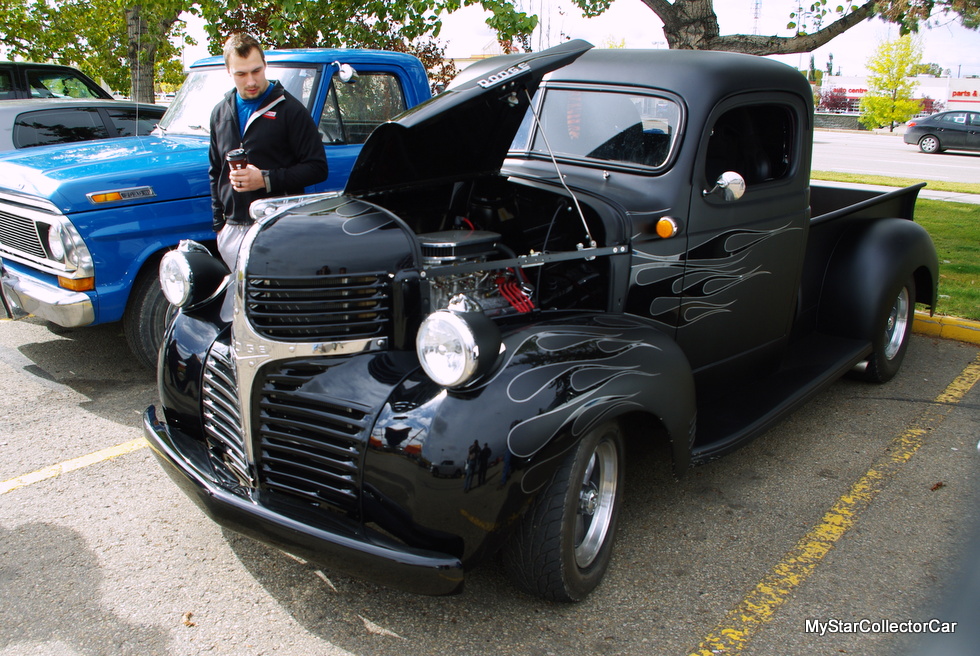 There's a raging debate within the car hobby about the Chevy small block.
Car guys love the price, availability and ease of installment found in a 350 crate engine so those are big factors.
That covers the practical side but brand loyalty is huge with old iron so a Chevy engine in a Ford or Mopar is like a New York Yankee fan in a Boston Red Sox bar.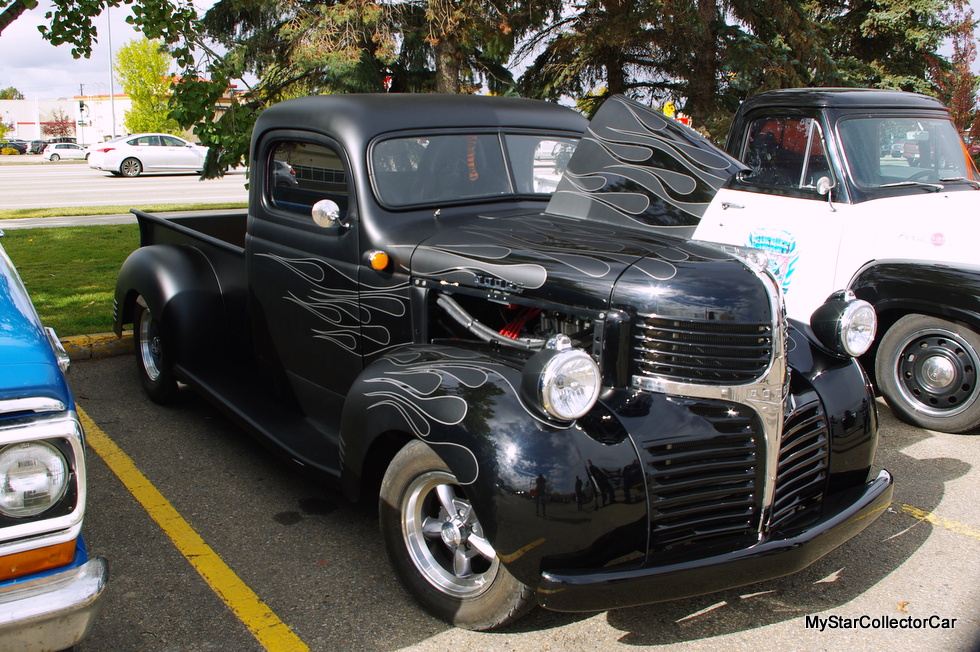 Bart Coumont is a hardcore Mopar guy. His Mopar roots go back to his high school days when he owned a '70 340 Duster and one of his biggest regrets in life is when he sold his beloved A-body Plymouth. Bart admitted it was a good decision at the time because the Duster was miled-out so he moved on in life but he missed his high school ride. The Duster was definitely the one that got away in Bart's world.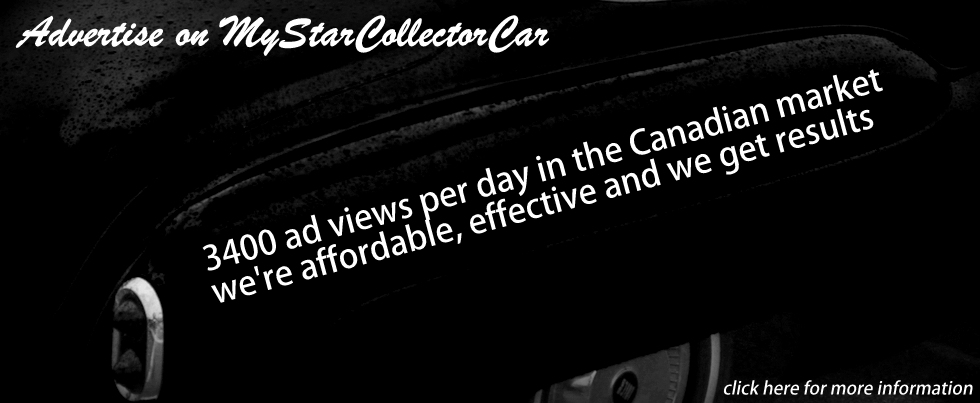 Years later, Bart went in search of a '70 Duster but he found the good examples to be a little pricey but he did acquire a '70 Duster 340 engine. The next step was to find a suitable vehicle and that's when Bart found a '41 Dodge pickup back in 1991. He found a truck "rusting away down the street" and he'd followed it until he found it "at a different place" and he "hounded the owner until sold it for 800 bucks".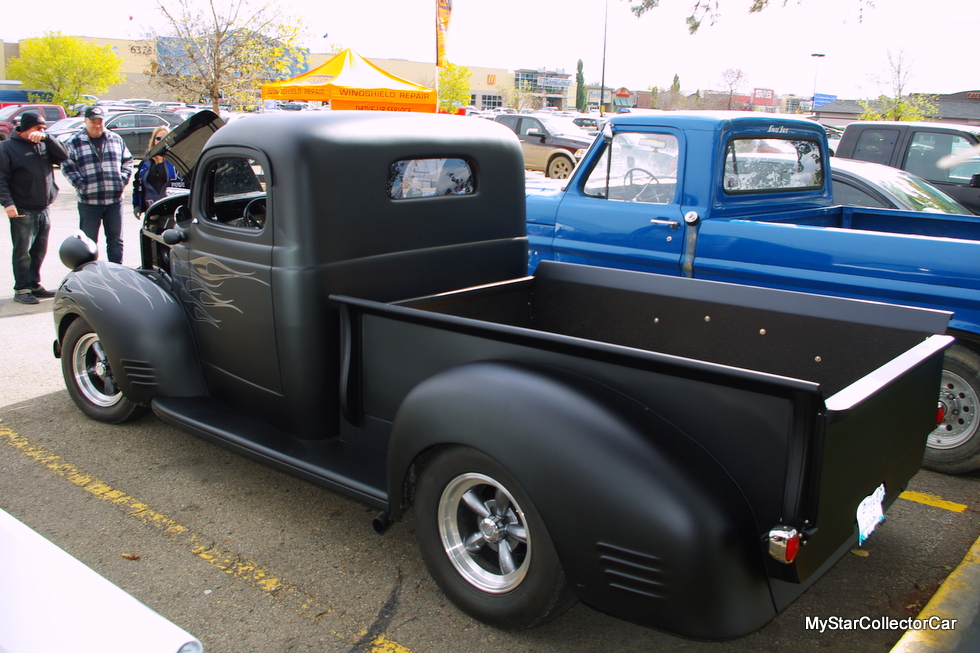 This Dodge is actually three different trucks combined into one package.The truck had been modified but it was done in a way that flunked Bart's standards.  Bart said it "had a 350 Chevy small block that had a butchered-in front end" so neither the engine nor its shoddy installation made sense to a life-long Mopar guy. The 340/727 Torqueflite swap was an easy decision.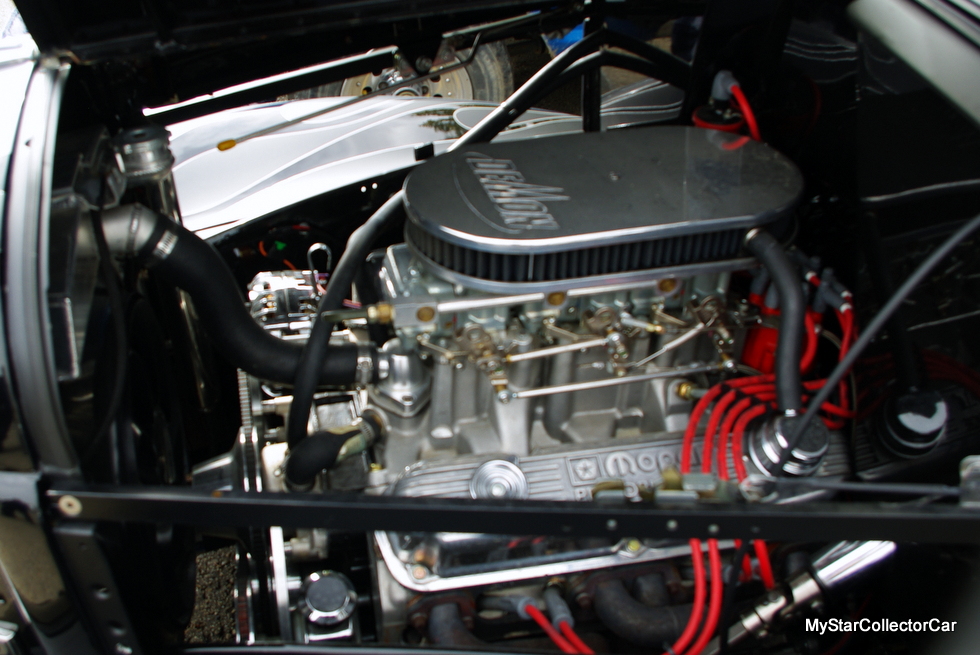 Bart took this job on in a big way because he wanted to put his own stamp on this pickup and he definitely accomplished that because there are some really unique modifications on this '41 Dodge. The truck now has suicide doors, a 3" chop and the gas tank was moved to the bed. The front end is now a coil-over (springs) setup but the rear still has leaf springs so it steers much better but it rides like a 78-year-old truck.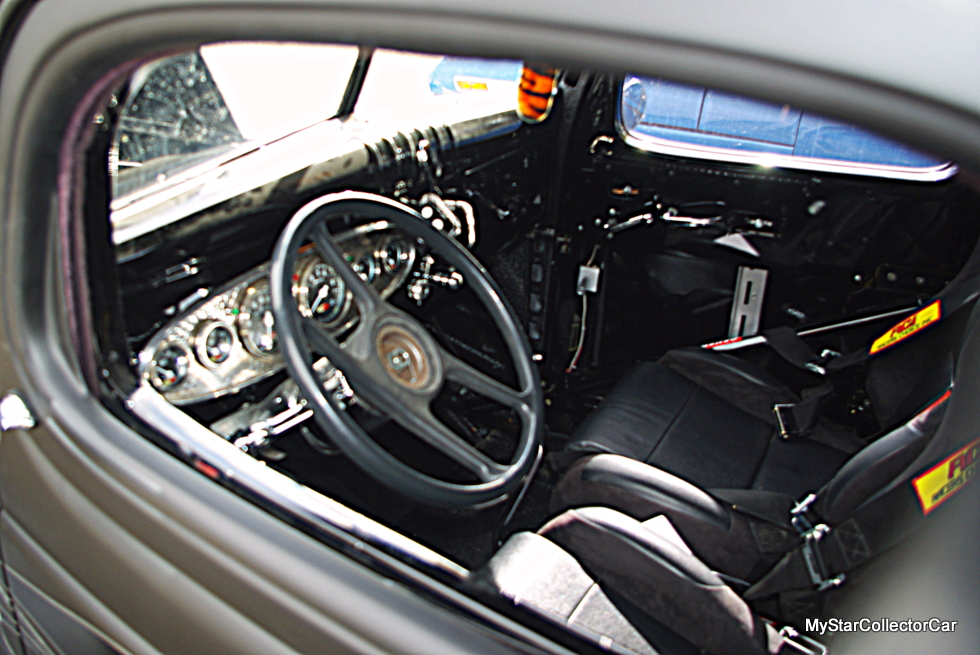 He frenched in the license plate and filled in the rolled ends on the truck bed plus he customized the roll pan.  The big modification under the hood is found in the three-deuce (three two-barrel carbs) on the 340. Bart admits the tricky setup isn't quite set up exactly like he wants (rough idle) but that's part of the resto-mod process.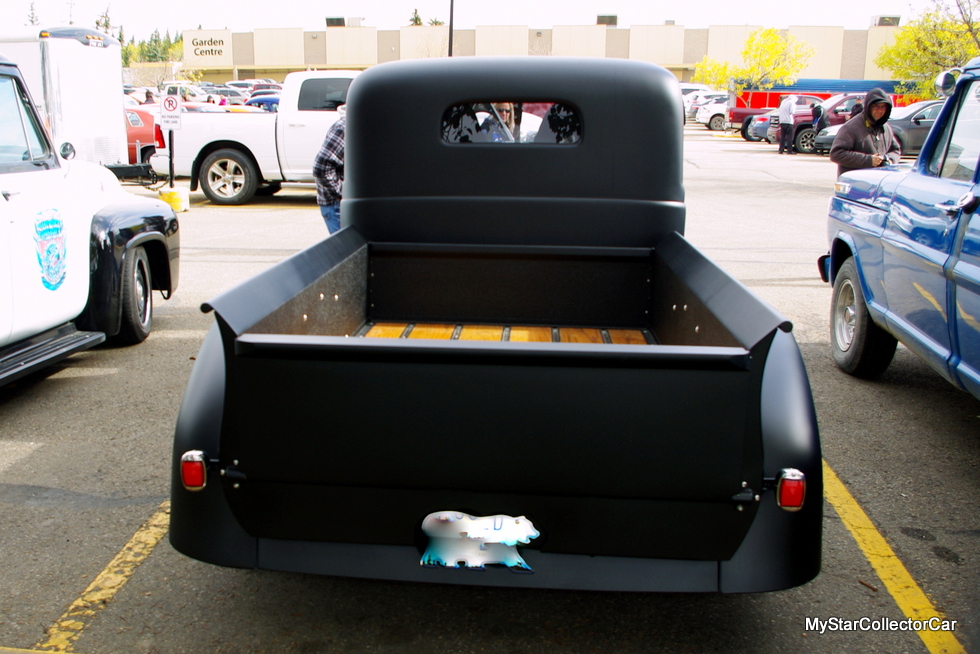 Bart is not a trailer queen car guy so this '41 Dodge sees the open road when time permits but work gets in the way so he admittedly "doesn't drive it enough". He said it's "pretty good on the road and it definitely has enough power to keep up in traffic but it can be uncomfortable on a long run and it's pretty thirsty".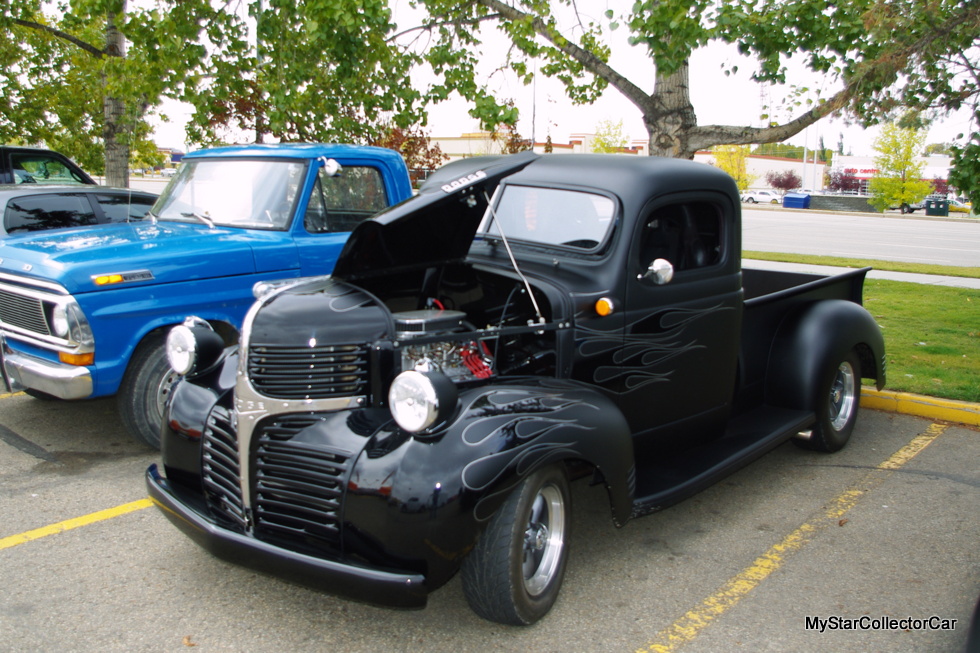 The moral of the story is simple—you might not find the exact car you used to own but you can sure transplant its heart into something else.
By: Jerry Sutherland
Jerry Sutherland is a veteran automotive writer with a primary focus on the collector car hobby. His work has been published in many outlets and publications, including the National Post, Calgary Herald, Edmonton Journal, Ottawa Citizen, Montreal Gazette, Saskatoon StarPhoenix, Regina Leader-Post,  Vancouver Sun and The Truth About Cars. He is also a regular contributor to Auto Roundup Publications.
Please re-post this if you like this article.