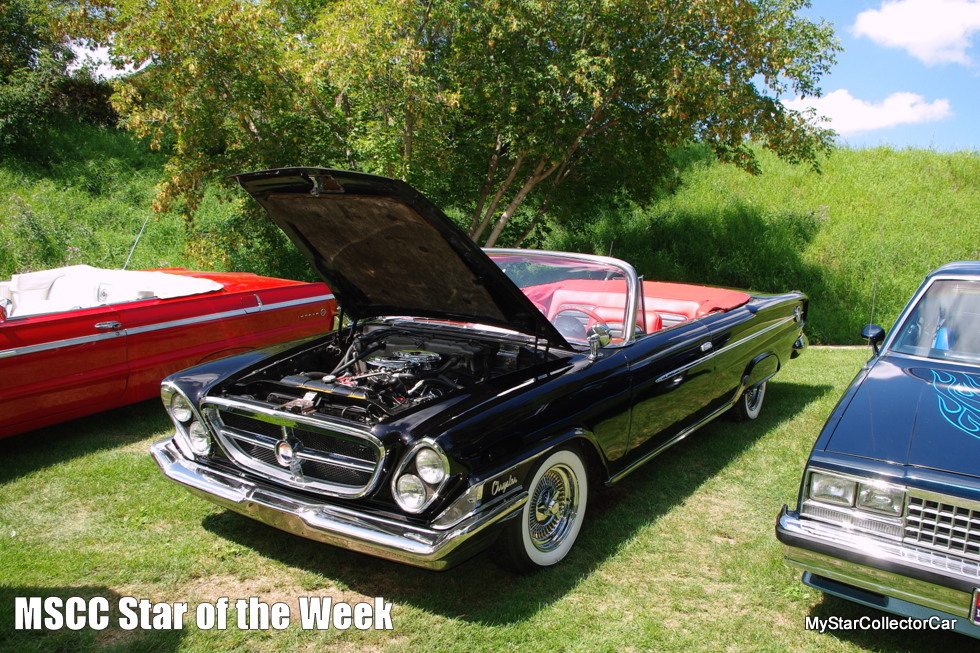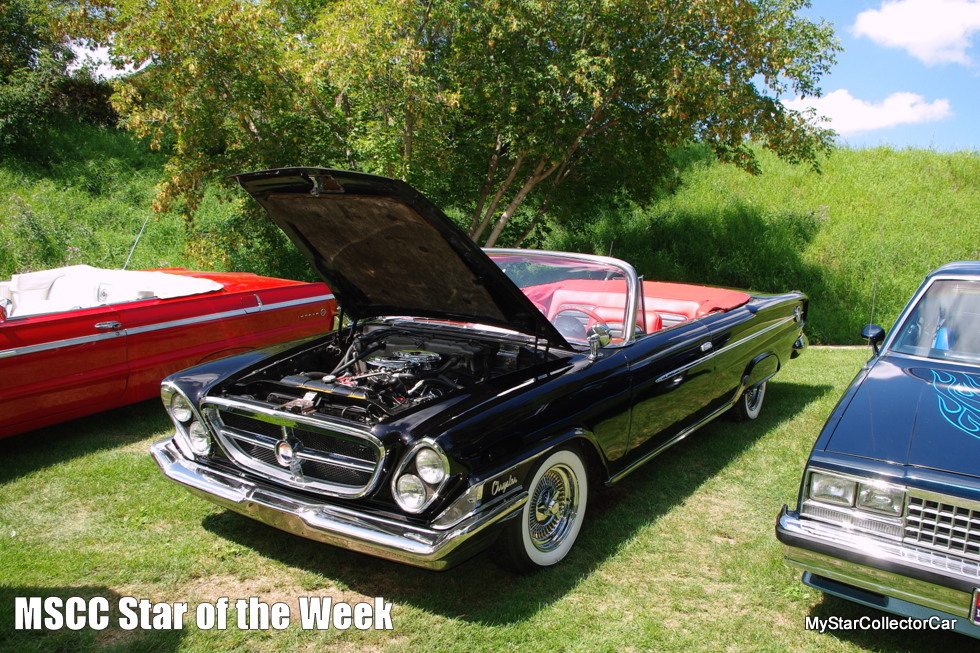 MSCC OCTOBER 23 STAR OF THE WEEK: '62 CHRYSLER 300H CONVERTIBLE—CLASSIC MOPAR MUSCLE IN ITS RAREST FORM
Vintage Mopar muscle has a massive following.
You'll see fleets of 70s E-bodies and 60s B-bodies at most large shows because they (a) built a lot of these Mopars because (b) these were extremely popular cars so (c) they're still popular cars.
Less popular Mopar muscle cars don't enjoy that same notoriety.
This (1 of 123 ever built) Star of the Week 2-4 barrel, 380 horsepower, 413 wedge '62 Chrysler 300H convertible is classic Mopar muscle in its rarest form.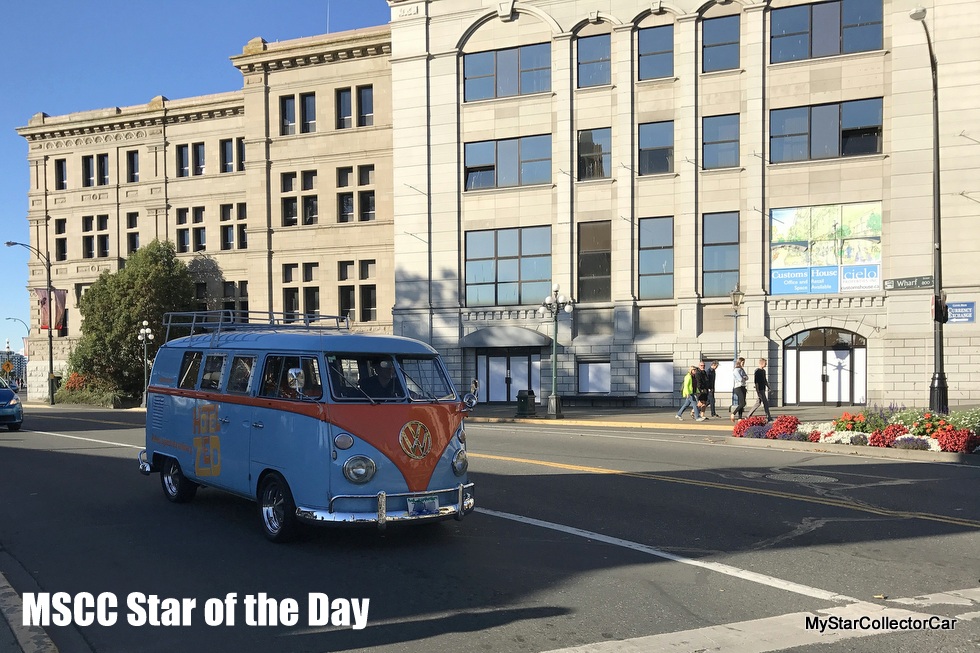 MSCC OCTOBER 22 STAR OF THE DAY: VW VAN—THE HOLY GRAIL RIDE IN THE WORLD OF HIPPIES
Next year will be 50 years since the hippie culture exploded in places like San Francisco.
Hippies were free and easy with the drugs but they were tight as a drum with their dollars so they bought low and sold high—in more ways than one.
They liked entry level vehicles that could carry 40 or 50 of their closest friends so old buses and vans were the ride of choice.
The Holy Grail hippie ride was this MSCC Star of the Day VW van.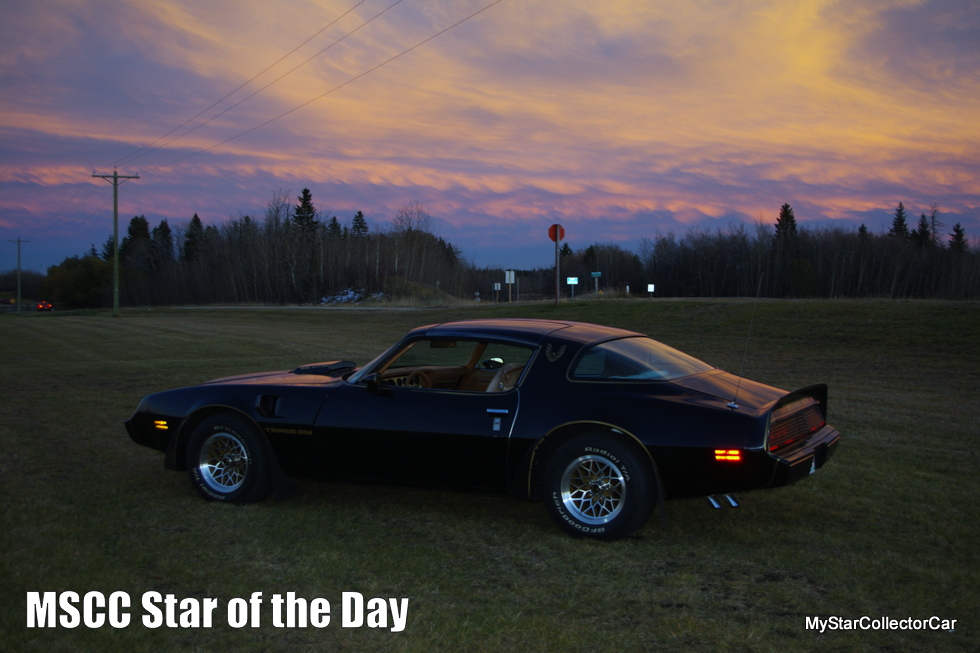 MSCC OCTOBER 21 STAR OF THE DAY: '79 PONTIAC T/A—DAYS GET SHORTER BUT THE CARS STAY COOL
The sun goes down a lot earlier as October unfolds and that has a profound effect on the weekly car shows.
A scant few weeks ago, the sun was up longer and air was a lot warmer in the northern latitudes but now you're going to need good headlights and a decent heater in your classic ride for that drive home.
The reality of an impending winter doesn't stop the hardcore car guys from making an appearance in a classic piece of vintage Detroit iron.
This MSCC Star of the Day '79 Pontiac T/A at a show last night proves how the days may get shorter but the cars stay cool.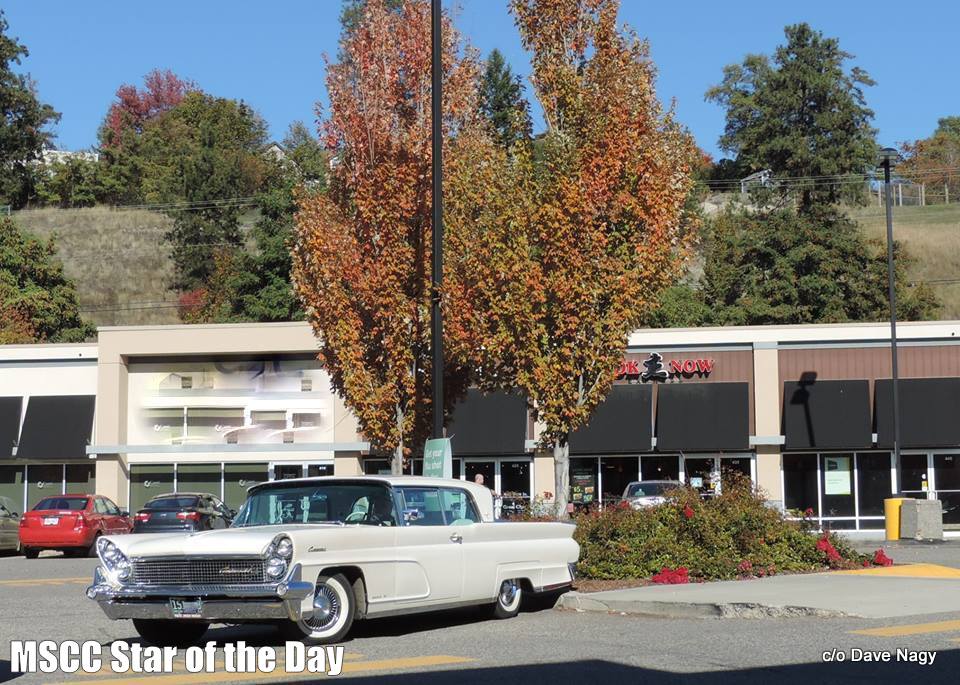 MSCC OCTOBER 20 STAR OF THE DAY: '59 LINCOLN—OUTSTANDING STYLE IN AN ERA FULL OF STYLE
1959 was the last, best year for 50s style.
Elvis was in the Army and stationed in Germany, Buddy Holly, The Big Bopper and Richie Valens died in a plane crash so rock and roll took a big hit—but cars were off the charts cool.
The fin era was nearly over but '59 was a peak year for a unique part of Detroit history

This MSCC Star of the Day '59 Lincoln had outstanding  style in an era of style.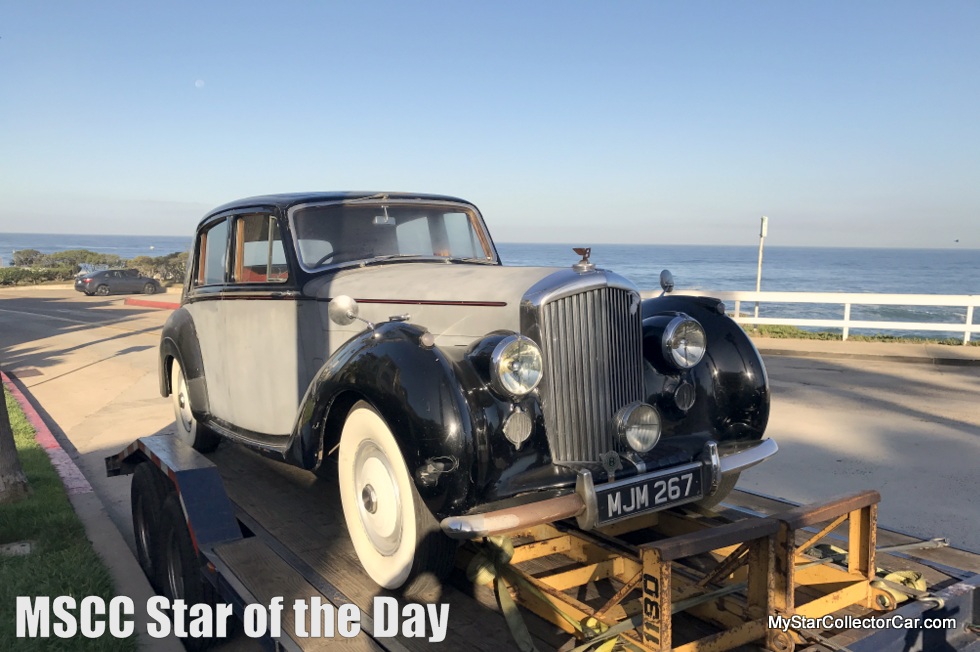 MSCC OCTOBER 19 STAR OF THE DAY: BENTLEY—NOT YOUR TYPICAL LOAD ON A TRAILER
Car trailers are often full of dreams and schemes and in most cases the cargo on the trailer is very familiar.
You'll see a lot of vintage Detroit iron like 50s era Chevys, 60s era Mustangs, classic Mopar muscle or some form of old pickup truck.
Most car trailers haul something very familiar but occasionally you'll see something that isn't typically seen on a trailer.
Something like this MSCC Star of the Day Bentley (spotted yesterday)—not your typical load on a trailer.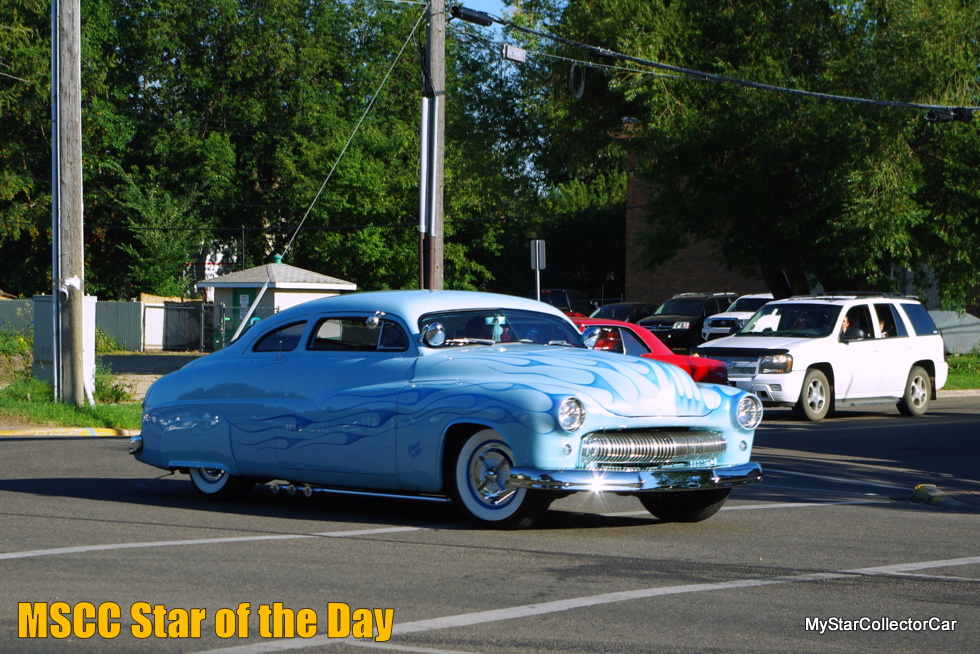 MSCC OCTOBER 18 STAR OF THE DAY: A CLASSIC CHOPPED MERC—DID CUSTOMS EVER COME ANY COOLER?
The 1949-51 Merc is one of the most used platforms in the custom hobby.
One of the best reasons is simple—these Mercs were over 50% of the way to full custom right out of the factory because they were lower and wider than just about anything on the road.
A few tweaks and these Mercs were already there when less style-ridden cars needed a lot more work in the custom department.
This MSCC Star of the Day Merc begs the question—did customs come any cooler?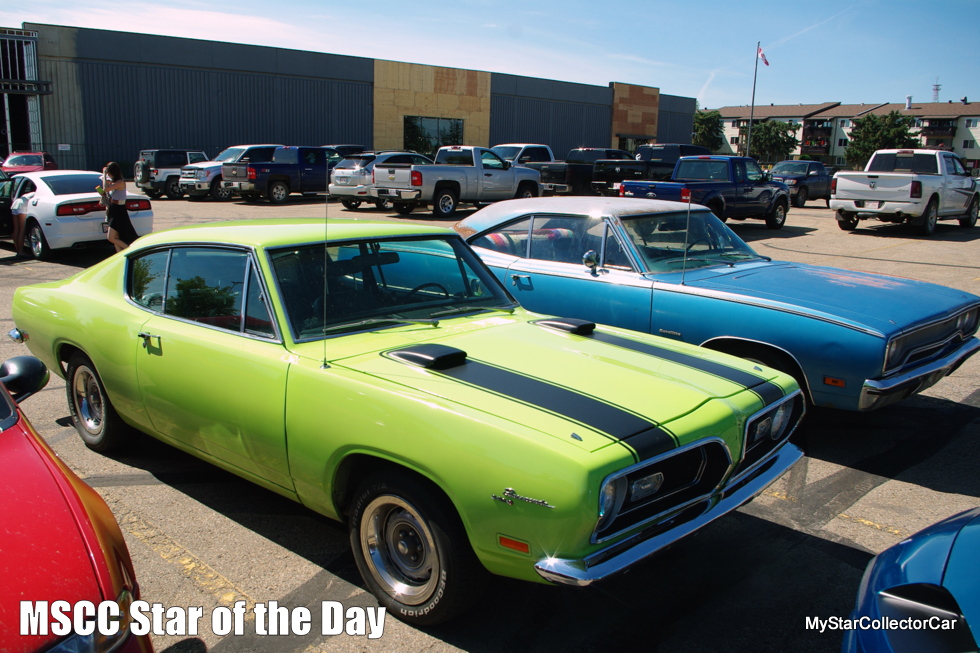 MSCC OCTOBER 17 STAR OF THE DAY—THE BROTHERHOOD OF THE MOPAR GUYS
Mopar guys have always felt like the underdog.
That's understandable because they've always been up against the juggernauts known as General Motors and Ford so Mopar guys have always felt outnumbered.
But they've never felt outgunned but even with the firepower they like to stick together in any situation.
That's why this MSCC Star of the Day picture of a random parking lot shows the brotherhood of the Mopar guys.
CLICK HERE to Like us on Facebook
CLICK HERE to Follow us on Twitter
CLICK HERE to Follow us on Pinterest
Please re-post if you like this article.