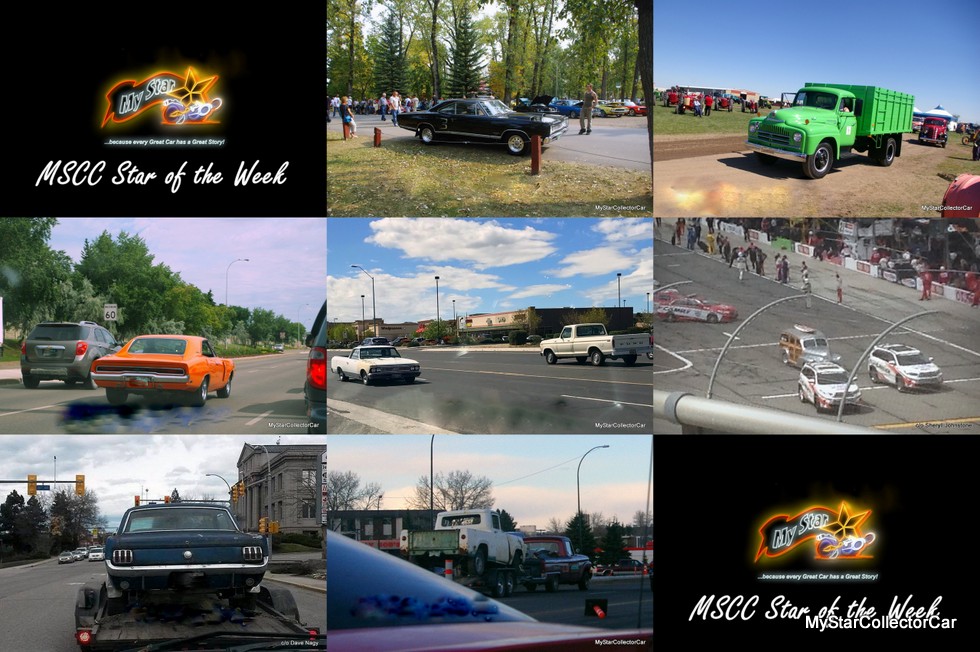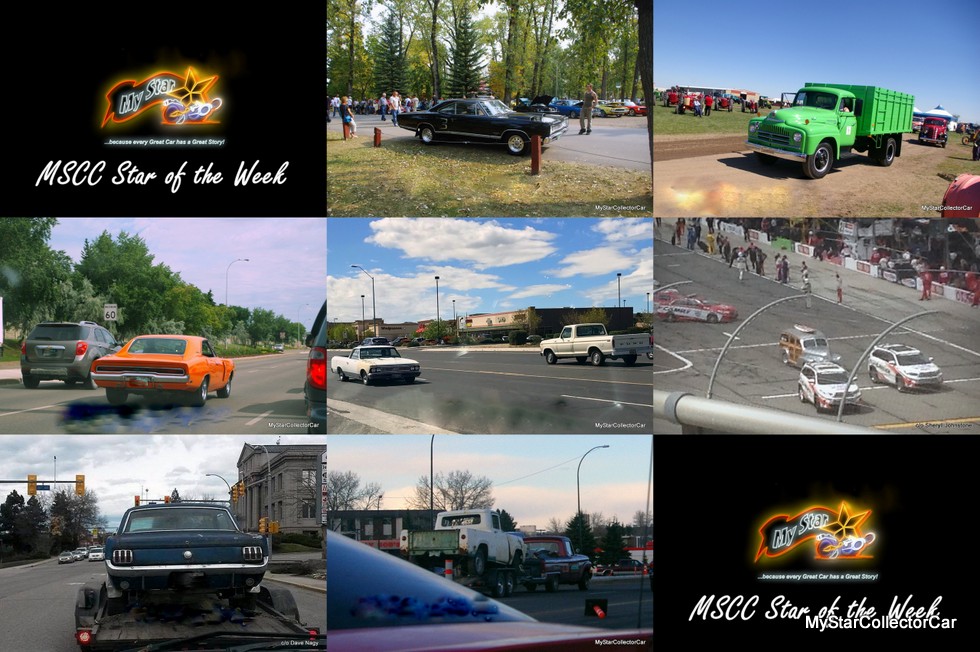 MSCC APRIL 2 STAR OF THE WEEK: 1970 HEMI CHARGER RT—DISTINCTIVELY CLASSIC MOPAR MUSCLE  
There are few distinctive rides in the 2017 car brochures.
There are a number of reasons for this but the biggest one is a profound lack of imagination.
That wasn't the case with this MSCC Star of the Week 1970 Hemi Charger RT because this is a timeless example of style.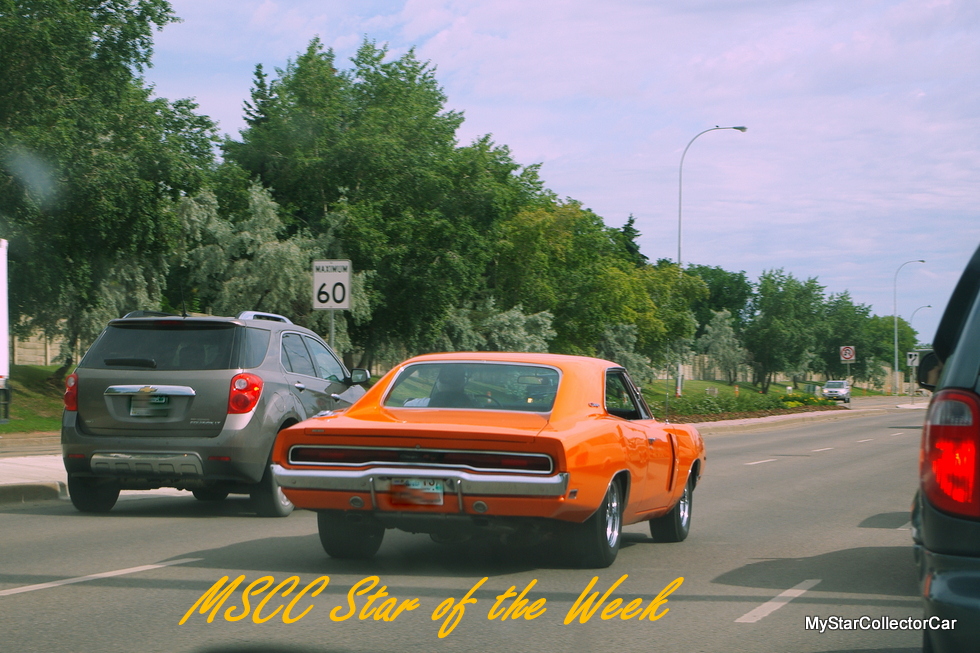 It was distinctively classic Mopar muscle.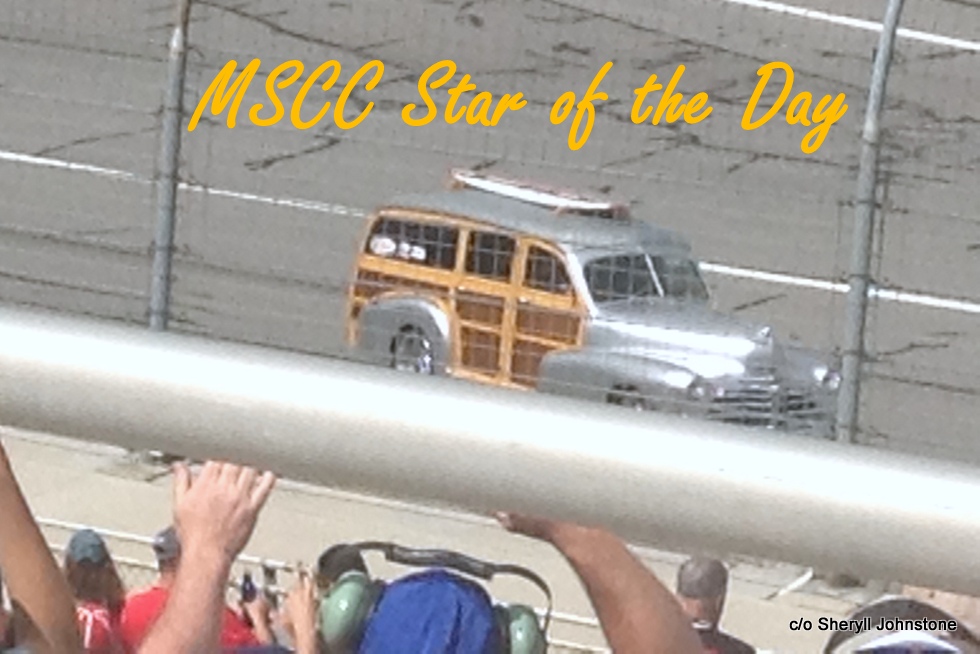 MSCC APRIL 1 STAR OF THE DAY—YES, THAT'S A CLASSIC WOODY PACE CAR
Pace cars are not just a flashy ride built to haul celebrities around a track.
In reality they're a vital component of a race because they have to be able to handle high speeds acceleration and exits without catastrophic results.  
This MSCC Star of the Day was at a track doing pace car duty this week.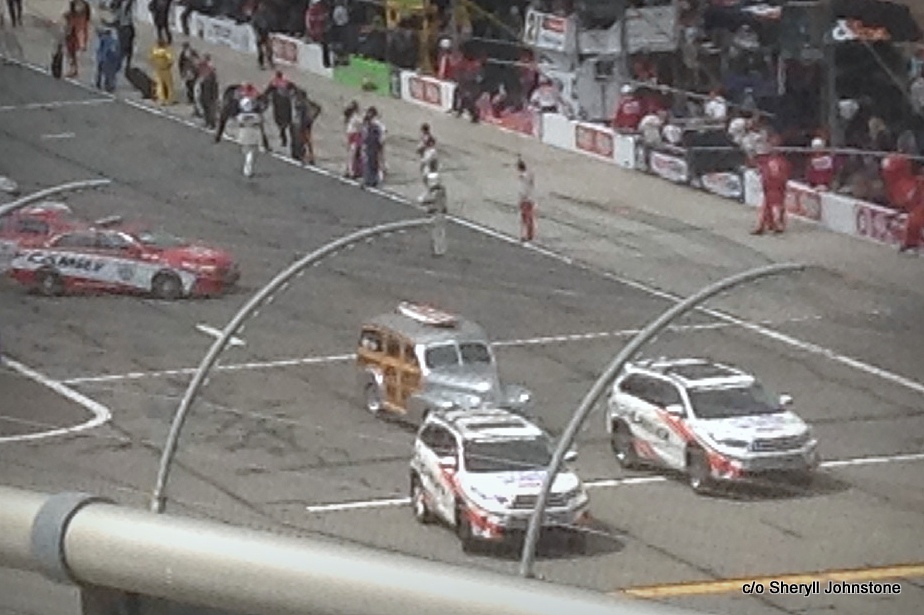 Yes, that's a classic Woody pace car.
MSCC MARCH 31 STAR OF THE DAY: BACK TO SIMPLER DAYS WITH SIMPLER WORKING VEHICLES
We've definitely become a high-tech world and for the most part this is a good thing.
We've evolved to the point where a phone that fits in the palm of your hand has far more computer firepower than the Apollo 11 moon mission.
It's been a great ride but this MSCC Star of the Day IHC truck harkens back to a more basic technological era.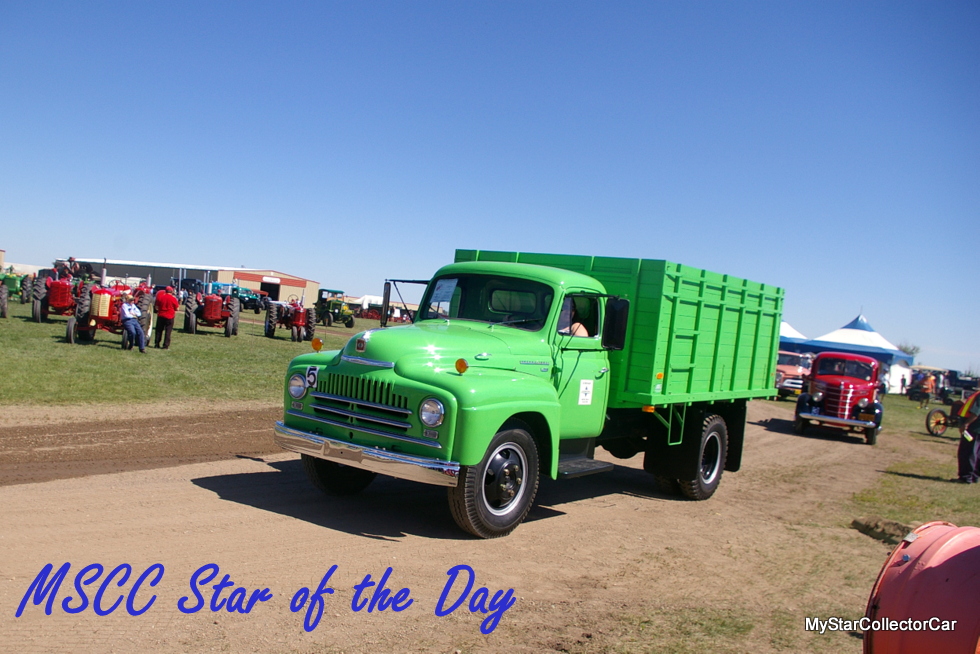 Despite the advantages of new tech there's something very appealing about simpler days with simpler working vehicles.
MSCC MARCH 30 STAR OF THE DAY: MUSTANG ON A HOLIDAY OR MID-PROJECT?
This is the time of year you'll start to see more old iron on the street.
In most cases, the old iron is under its own power because cars on a trailer are typically more of a fall or winter project scenario.  
This MSCC Star of the Day Mustang was on a trailer a few days ago so this raised a question about its current status.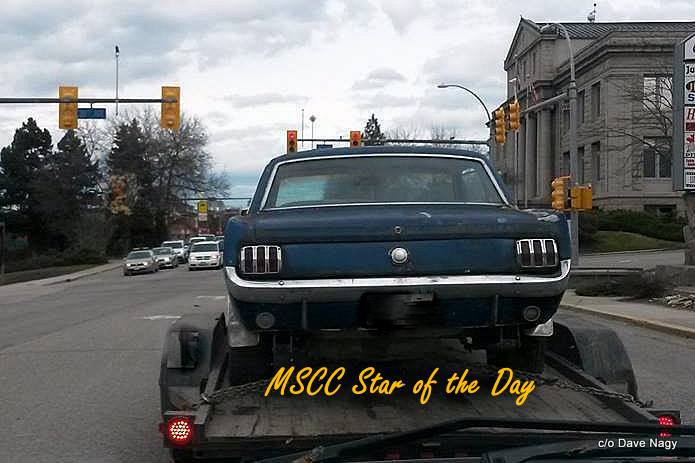 Is it on a holiday or is it in mid-project?
MSCC MARCH 29 STAR OF THE DAY: NO—IT'S NOT AN ORGANIZED CRUISE OR TIME MACHINE EXCURSION
There are two ways to see old iron passing in different directions on the street

You can build a time machine and go back several decades or you can take in a large show like the famous Woodward Dream Cruise in Detroit.
Or you can get lucky and spot an MSCC Star of the Day moment like this 'El Camino passing a vintage Ford pickup moment' in Arizona two days ago.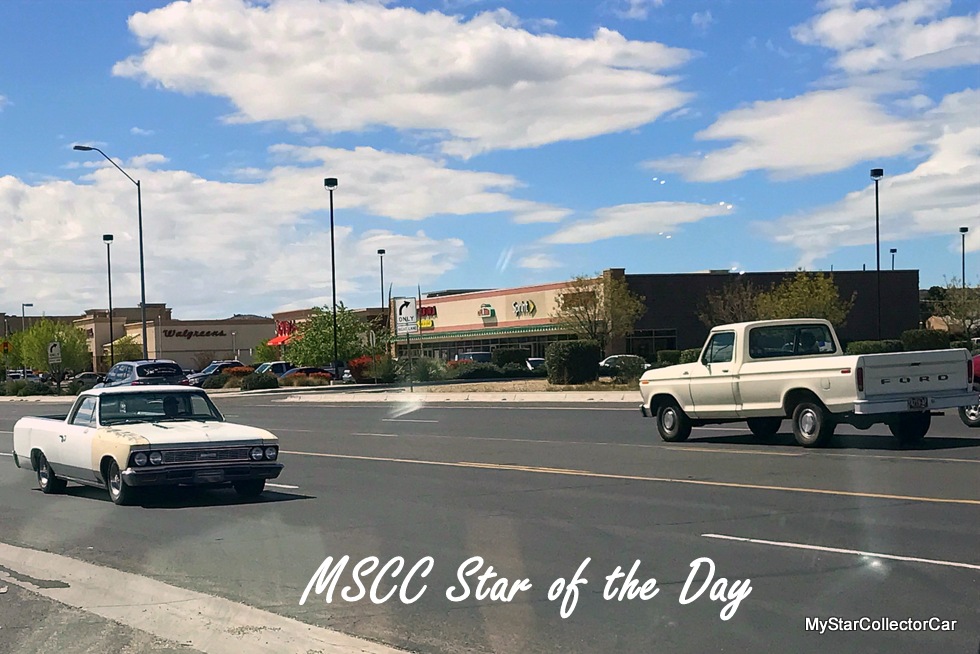 No, it's not an organized cruise or a time machine excursion.  
MSCC MARCH 28 STAR OF THE DAY: NOTHING FANCY—THIS IS HOW YOU HAUL A PROJECT
There's an old school way to do things.
We overthink things in 2017 and we don't take too many risks in this bubble-wrapped world.
That wasn't the case back in 2008 with this MSCC Star of the Day old Ford truck straining to haul an ever older Ford truck.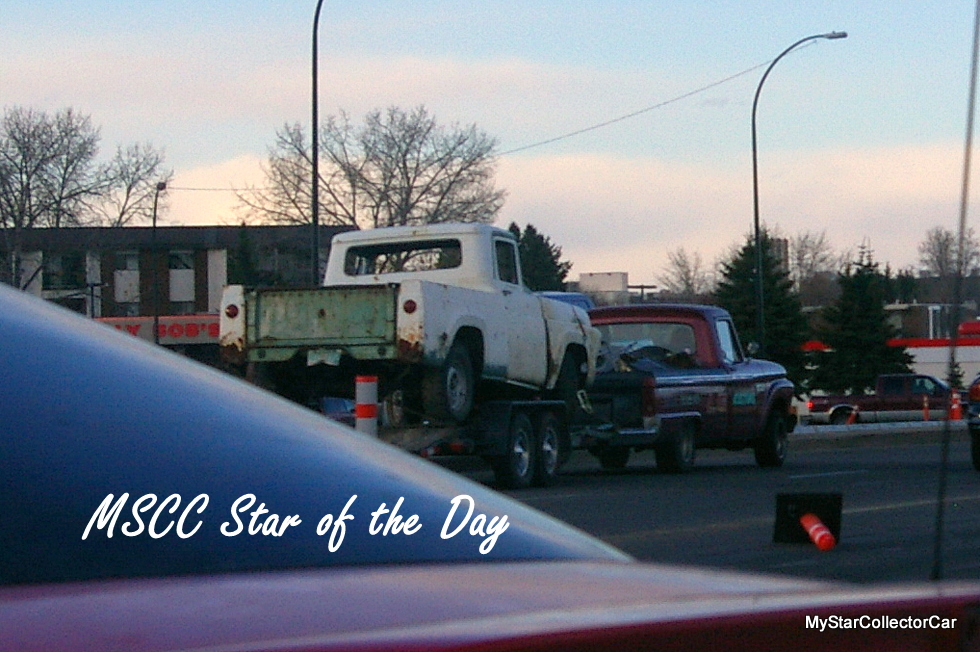 This is how you haul a project.
MSCC MARCH 27 STAR OF THE DAY: '69 CORONET 500—THEY CAN BE COOL WITHOUT THE BUMBLEBEE STRIPE
Late 60s Dodge muscle had many defining features.
They were monsters on the street and strip so they carried on a Mopar tradition but they also had a distinctive rear stripe.
These stripes were Dodge specific so their cousins at Plymouth never had them but there were Dodge B-bodies like this MSCC Star of the Day '69 Coronet 500.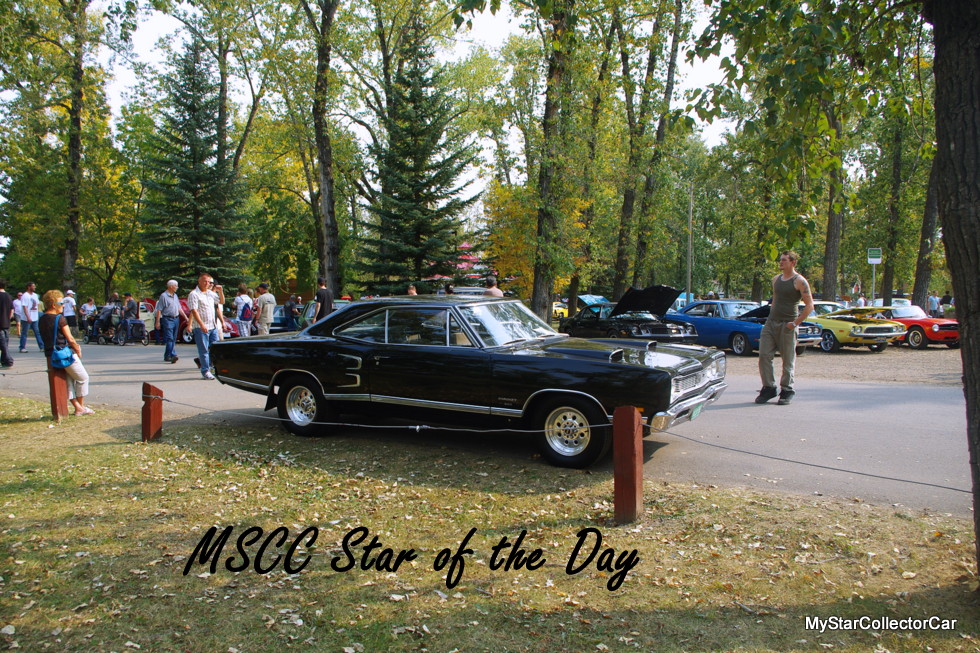 This is clear evidence a late 60s Dodge B-body can be pretty cool without a stripe.
CLICK HERE to Like us on Facebook
CLICK HERE to Follow us on Twitter
CLICK HERE to Follow us on Pinterest