The Northern Mopars Auto Club held their 33rd annual show yesterday on green grass–green grass is always a huge bonus for car guys.
The 1978 Little Red Express was Chrysler's way of getting past the performance-choking smog laws in the 70s. The Little Red's truck status gave Chrysler a loophole big enough to drive a pickup through, so the Mopar guys turned a humble Dodge pickup into a muscle car with a truck bed.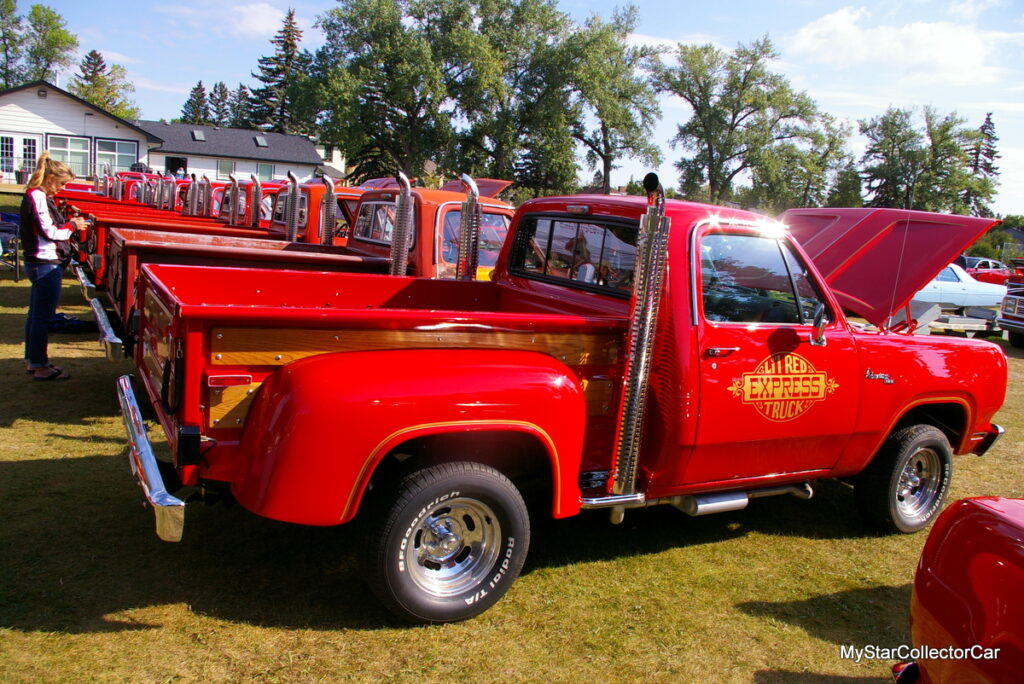 The Northern Mopar guys did their homework because there was a sea of red when you entered the show. These are rare trucks and it looked like 90% of the fleet was at this show—it was awe inspiring.
Fittingly, Jim spotted a 1979 Little Red Express at the show, so he had to grab the details behind it because you don't walk away from a 45th anniversary celebration without landing an LRE owner's story.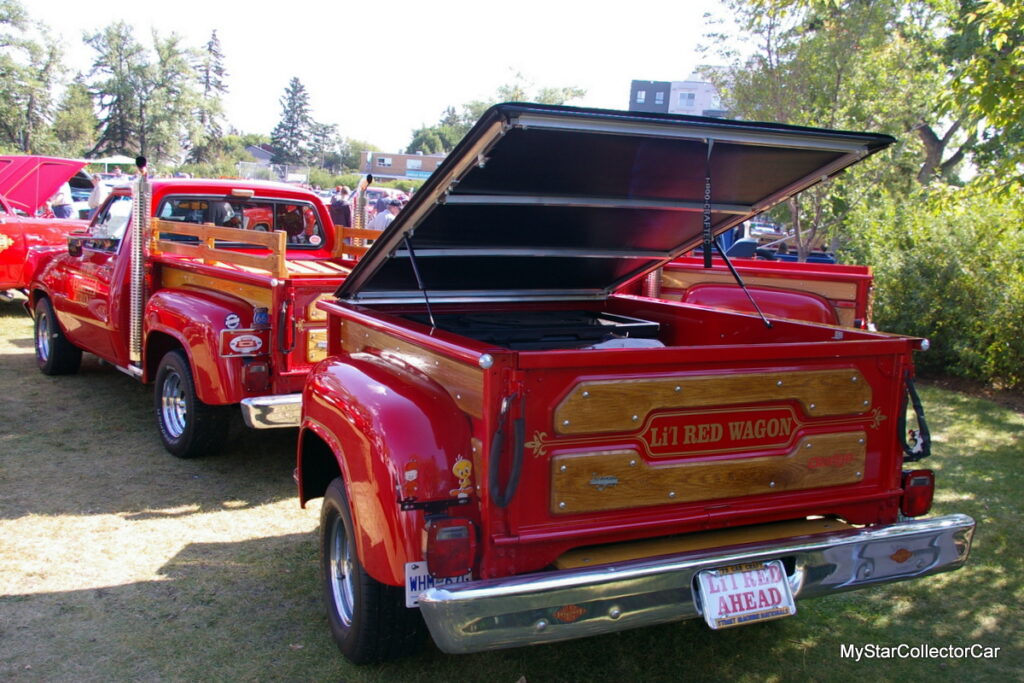 The truck ran like a top through the BC mountains to Calgary with a custom trailer behind it. The father-son team said it never came close to overheating on the trip. Look for this LRE story in the upcoming months on MyStar.
Jim's other story was—you guessed it—another truck story.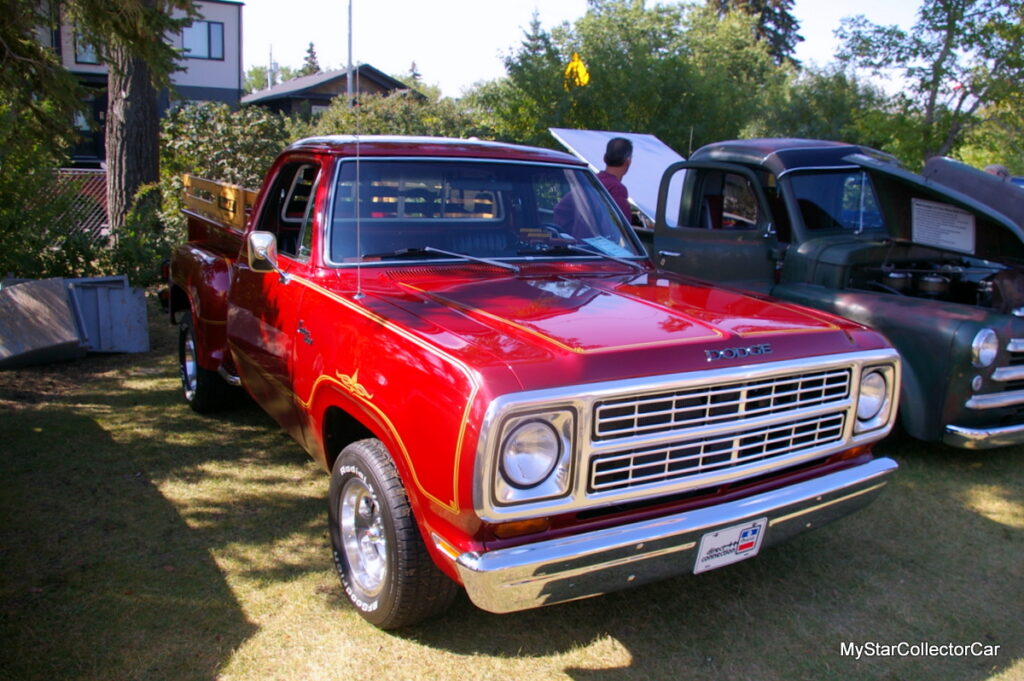 In this case, it was a 1979 Warlock. These trucks were the siblings of the little Red Express and this one had another great back story. You'll see it on a MyStar page in the next few months—it's owned by a hardcore Mopar guy.
I found an incredibly rare 1958 Dodge Sweptside at the Northern Mopar show.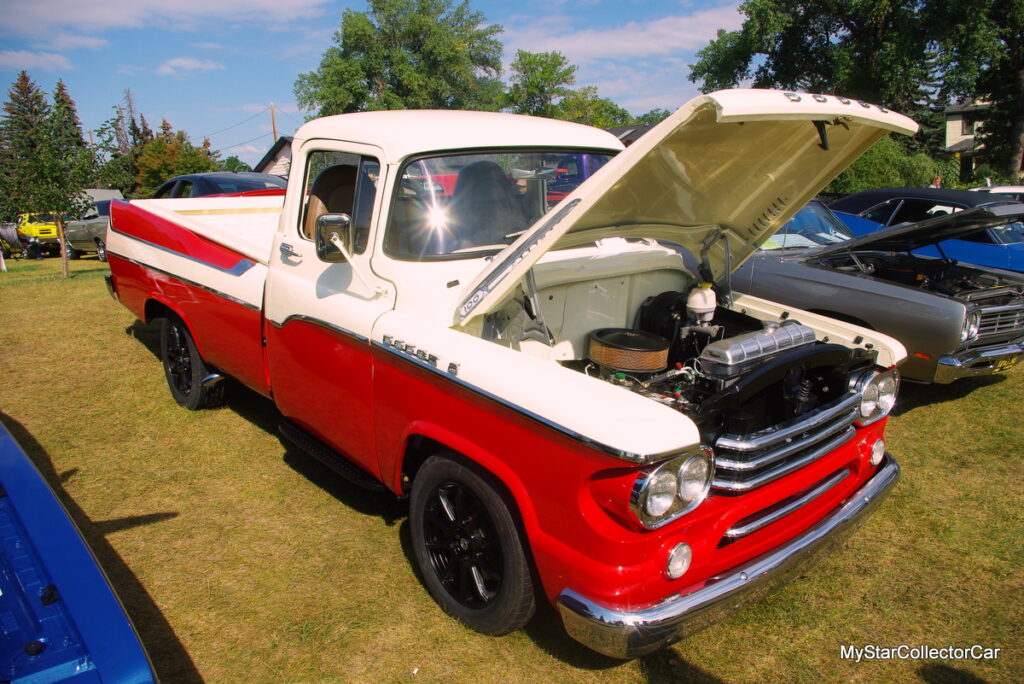 Trucks are hot in 2023, and this Dodge Swepty was a Holy Grail sighting. I'd love to tell you everything about what was done to this classic–but you're going to have to look for the story on a future MyStar page. Trust me, it's going to blow you away.
There was another rare sight at this year's show.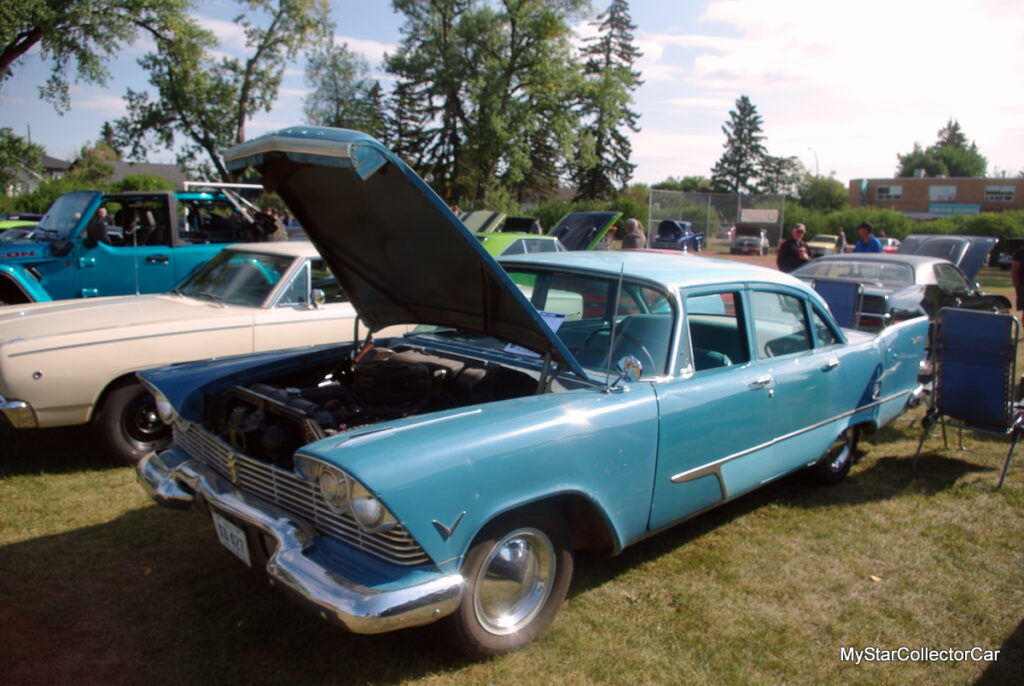 It was a rust-free survivor 1957 Plymouth Savoy four-door sedan. This beauty went back three generations in the same family–plus it was a bingo prize. There's a lot more to the story but again—you'll have to wait a few months.
The Savoy wasn't the only finned warrior at the Calgary show.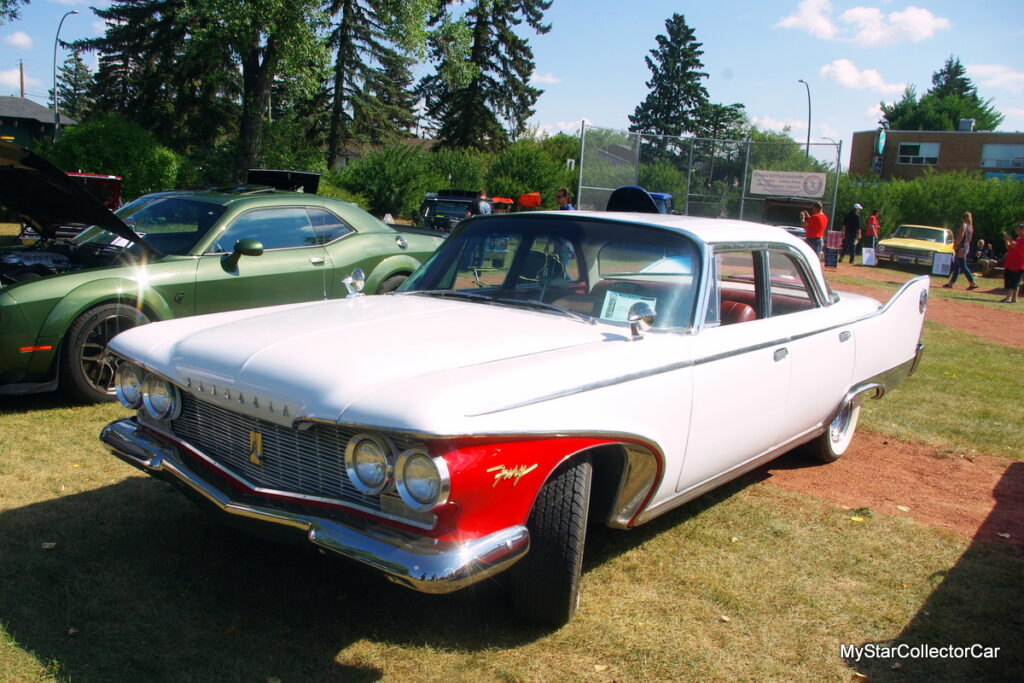 This one was a 1960 Plymouth Fury four-door sedan. The car had a familiar theme—recapturing your youth. The owner said this car was a trip down Memory Lane every time he drives it, so the storyline is a familiar one for car guys.
I found another great Sweptside story at the Northern Mopar show.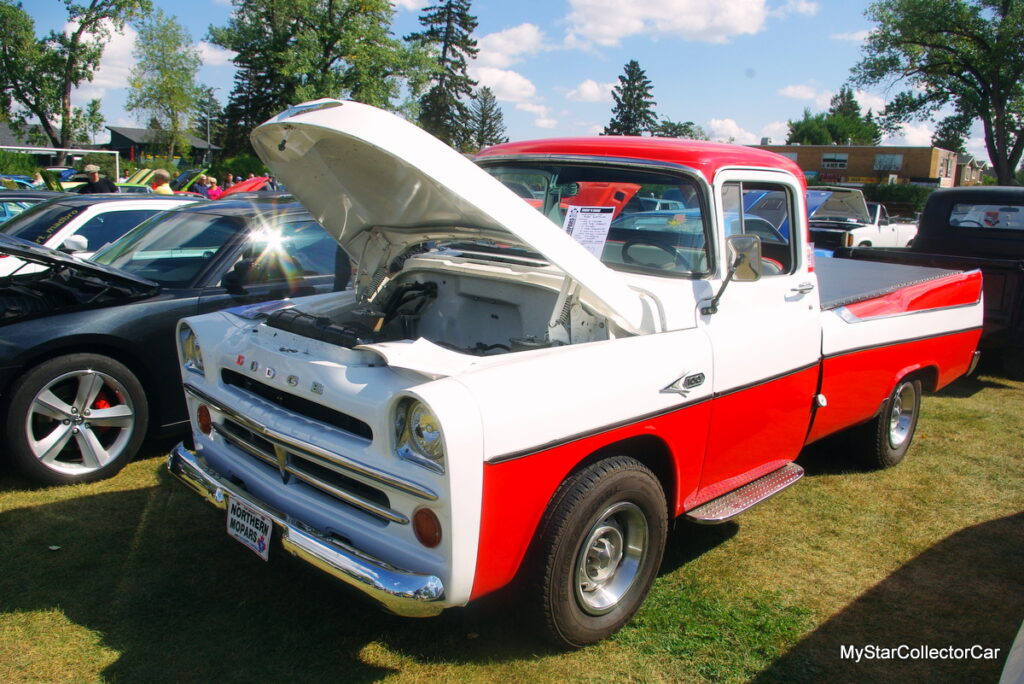 This time the truck was a '57 version of the Dodge Sweptside and it too was non-stock under the hood. The swap wasn't as radical as the '58 Swepty, but it was far from factory correct—it had some serious mods. I'm looking forward to placing that one in my 'completed owner's stories' file. 
By: Jerry Sutherland
Jerry Sutherland is a veteran automotive writer with a primary focus on the collector car hobby. His work has been published in many outlets and publications, including the National Post, Calgary Herald, Edmonton Journal, Ottawa Citizen, Montreal Gazette, Saskatoon StarPhoenix, Regina Leader-Post, Vancouver Sun and The Truth About Cars. He is also a regular contributor to Auto Roundup Publications.
Please re-post this if you like this article.